Set in more than 245 acres, the Evian Resort blends stylishly with the mountain peaks of Haute- Savoie
Much more than a luxury hotel complex, the Evian Resort has a unique offering. The legendary 5-star Hôtel Royal wonderfully combines Belle Epoque charm with stylish contemporary design. This is the only destination of its kind in France, on the shores of Lake Geneva, close to the Alps. It is a harmonious blend of luxury, picture postcard scenery and tranquil pace of life.
Within the resort, the evian® thermal spa uses the world famous Evian water as a central component of a wide range of toning, regenerating and relaxing treatments.
The Evian Resort is a children's playground landscaped park, over more than 1000m² bathed in natural light thanks to a huge glass roof, several play areas adapted to each age, a performance stage, a costume room, a secure outdoor play area, a multi-purpose sports and a heated, secure and supervised indoor swimming pool. During the winter months, activity leaders accompany children and teenagers to the nearby Bernex ski resort to take advantage of ESF ski lessons.
The grown ups meanwhile can take their chances at Evian's Casino-Theatre and enjoy performances at the Grange au Lac, one of the most beautiful concert halls in the world.
Any golfer will be delighted by the courses of the Evian Resort Golf Club and coaching at its Leadbetter certified Academy. The Evian Resort hosts The Amundi Evian Championship golf major where the world's leading women players have been crowned in Evian since 1994.
---
The Hôtel Royal Suites
Prestigious Panoramic Suites are situated on the sixth and top floor. The Royal Suite is the most luxurious and spacious in the hotel. With an area of ​​207m² and 60m² of private terraces with panoramic views of Lake Geneva, this suite made up of 2 bedrooms can accommodate up to 4 adults and 1 baby.
Other suites include the David Leadbetter Suite, located on the 3rd floor. This unique Golf Suite was designed for and in collaboration with David Leadbetter. It combines the historic Belle Epoque heritage with a list of services and experiences linked to the practice of golf.
The Suite Esa-Pekka Salonen, on the 2nd floor, is a unique Music Suite designed for and in collaboration with the talented Conductor Esa-Pekka Salonen and features music-related services and experiences.
Belle Epoque Suites are located on the 1st, 2nd, 3rd and 4th floors. They have an area of ​​94m² for 2 adults and 2 children. A furnished balcony allows you to enjoy yourself throughout your stay facing Lake Geneva.
---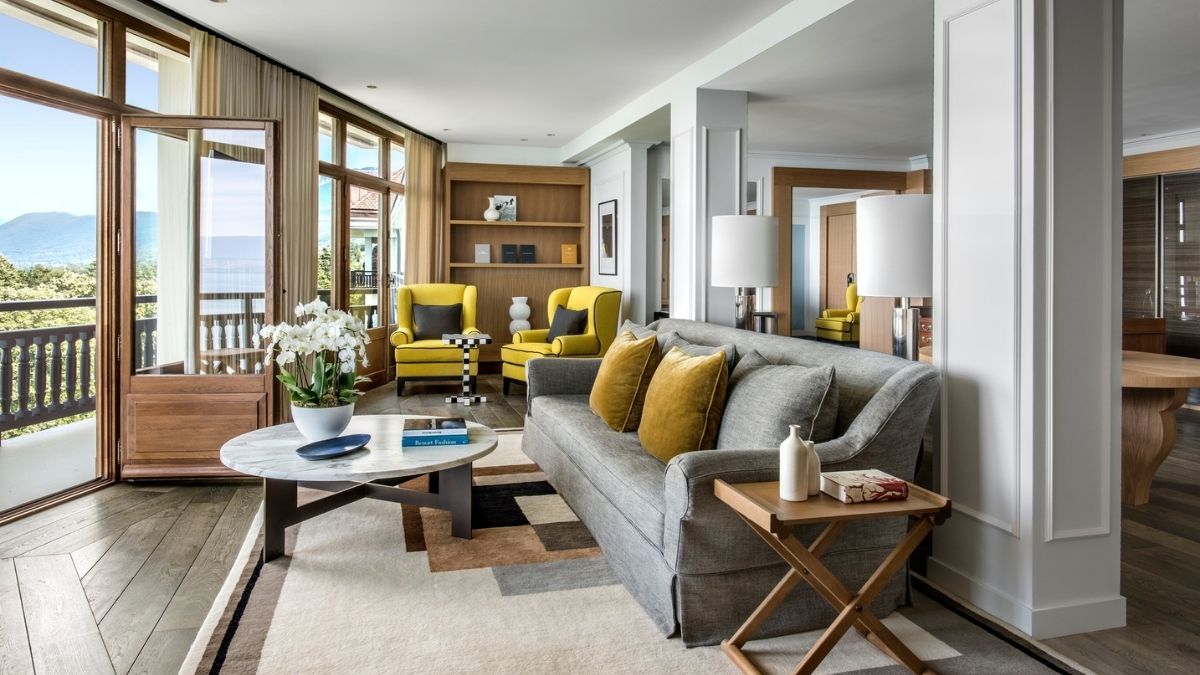 ---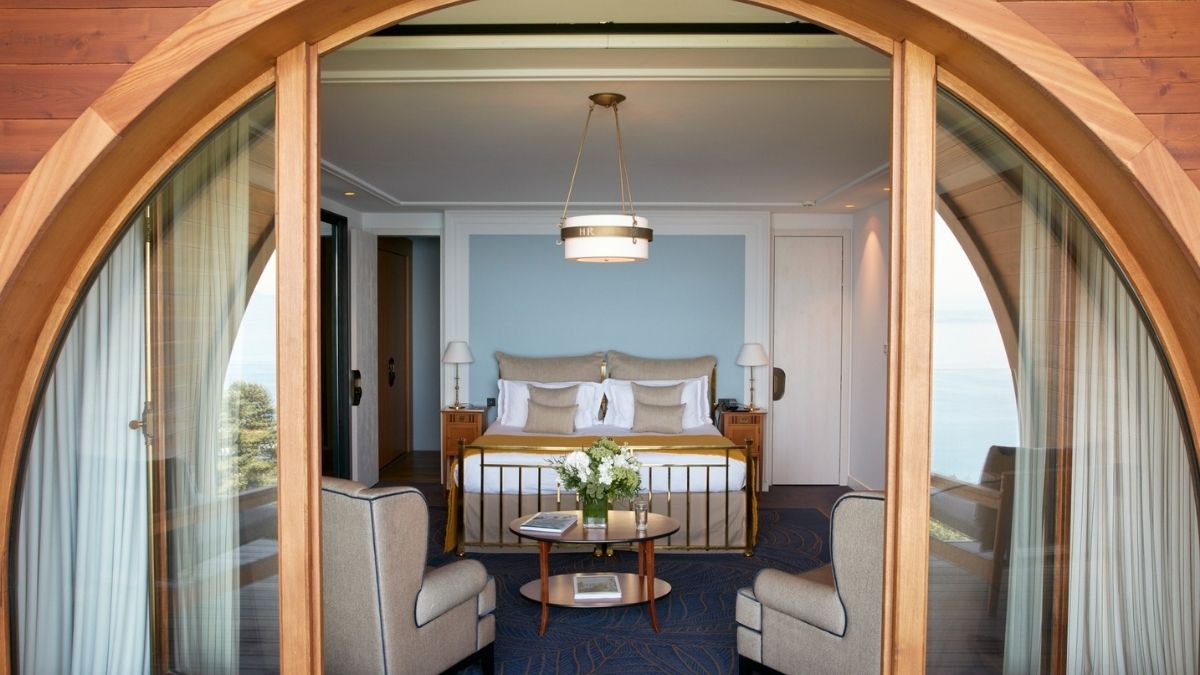 ---
Golf at The Evian Resort
Redesigned in 2013, the Evian Resort Golf Club's Major championship course asserts its distinctive identity, a tribute to "pure" golf in a magical setting. It is a strategic course with pace on which players are faced with real challenges while spectators remain at the heart of the action.
The Champions Course at the Evian Resort Golf Club is an 18-hole course (6,120m – 6, 693yds, par 72). One of the most beautiful golf courses in France, its location on the shores of Lake Geneva at the foot of the Alps offers stunning views all the way round the course. To offer an even more spectacular final, hole 13 was shortened in 2019 to a par 4 and hole 18 reshaped into a par 5.
The Lake Course is the Evian Resort Golf Club's all-new 6 -hole course, located at the Academy. There is a real level of difficulty, enabling both beginner and experienced golfers to rapidly assess their progress in a real-game situation, in a unique setting with breathtaking views of Lake Geneva and outstanding greens. With 6 par-3s and a total length of 885m, both beginners and experienced golfers can indulge in their passion in under 90 minutes.
A team of designers, players, champions and pros designed The Evian Resort Golf Club Academy to reinvent the way to play golf. Through a series of exercises and training aids designed in a real-game situation, the David Leadbetter method is suitable for all types of golfer, with the aim of providing players of any age and ability with the same instruction as that received by world-class golfers.
---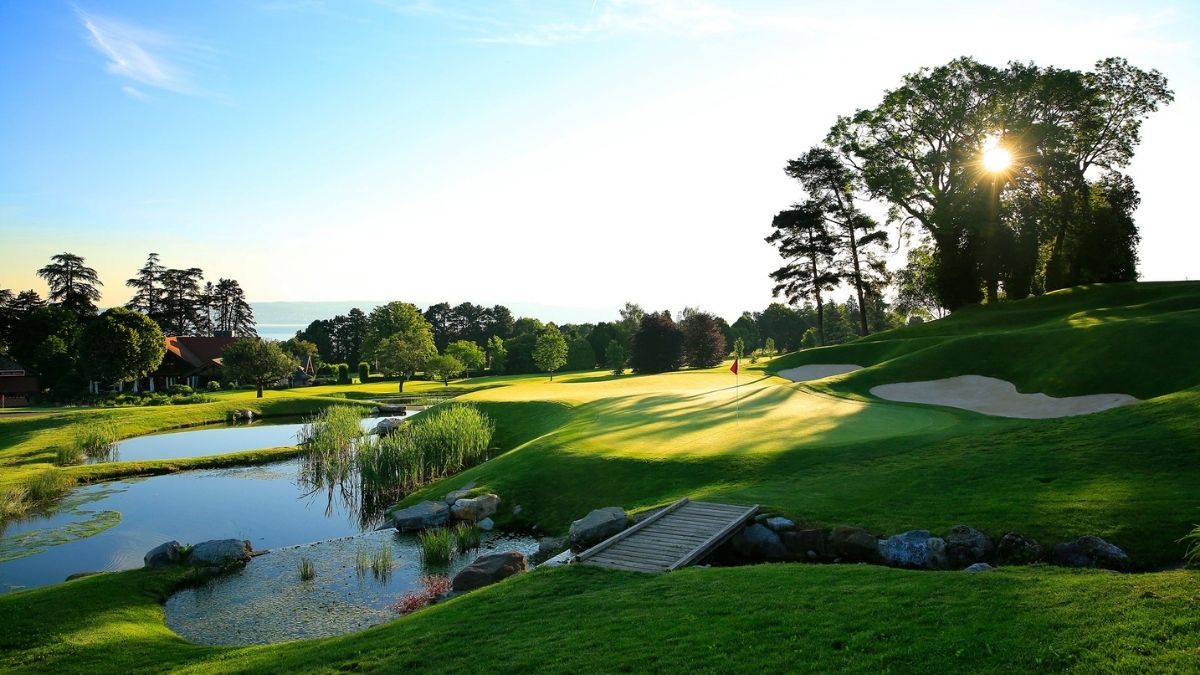 ---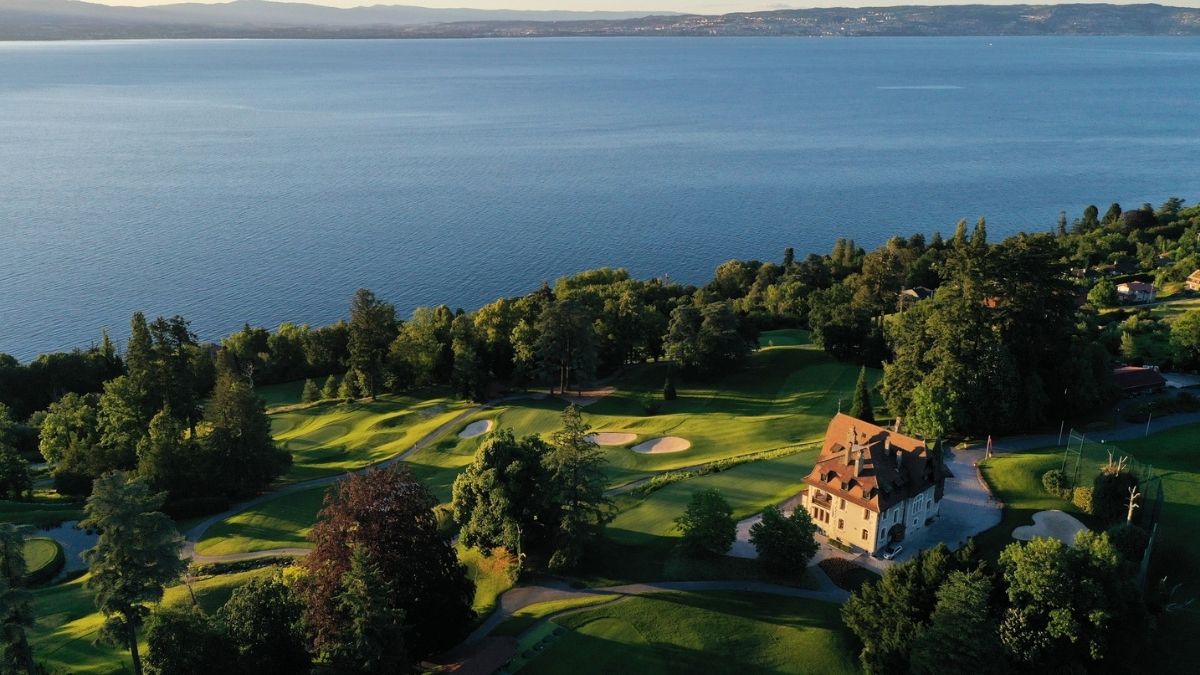 ---
---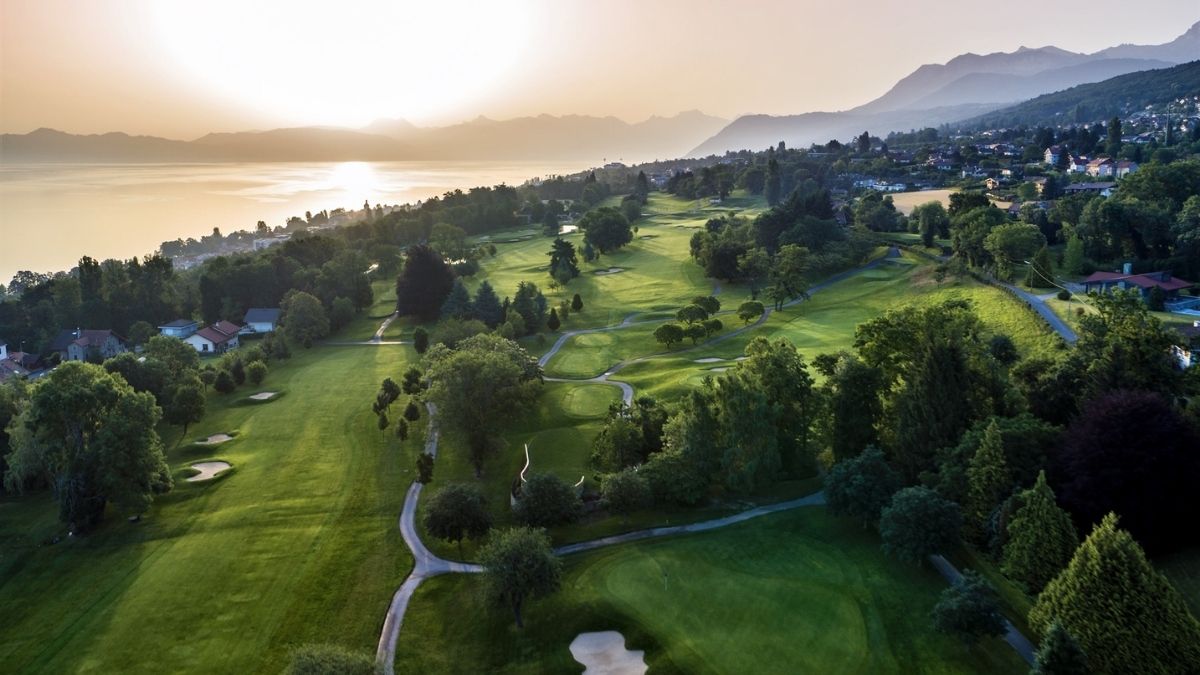 ---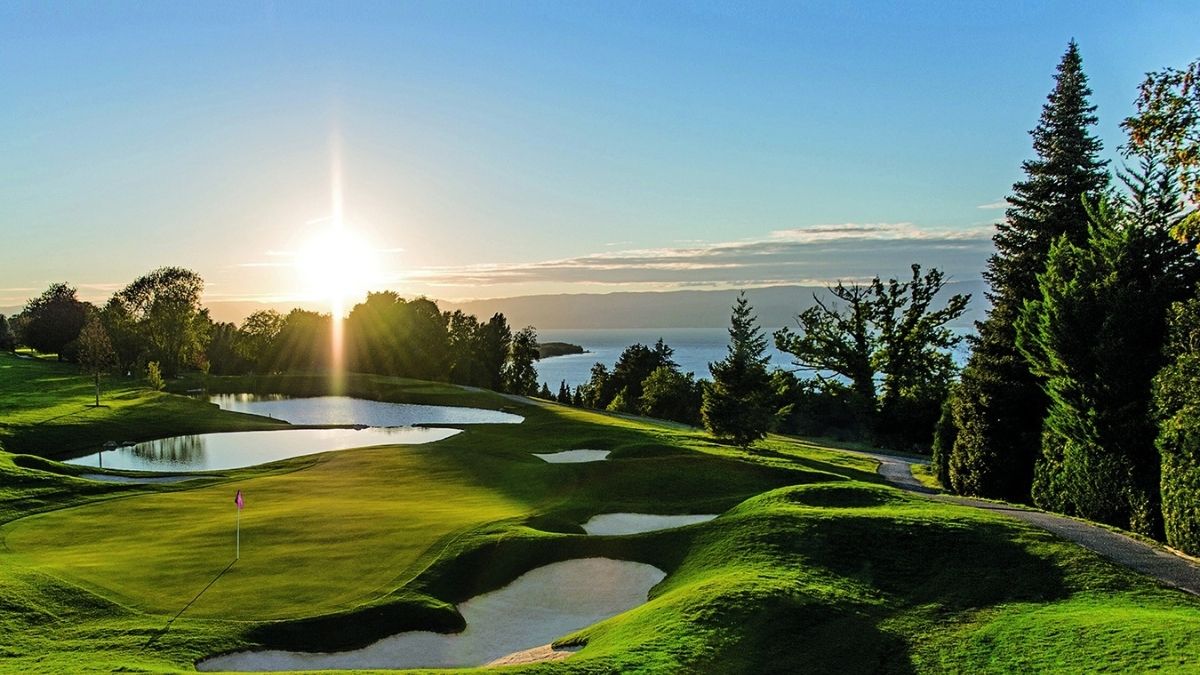 ---
Dining, Facilities & Activities at The Evian Resort
The Hôtel Royal is home to The Spa Evian® Source, with more than 1200m² dedicated to body and mind. The Spa includes 24 treatment cabins, an Aga Khan rest room, 2 swimming pools (indoor and outdoor heated), an outdoor hydro-contact course, whirlpool bath, sauna, hammam and cold bath. On the fitness side, an aquagym pool and fitness, weight-training and cardio-training rooms with natural light and a view of the park.
Across the resort, guests can take part in a huge selection of activities, both on water and land. These include cooking classes, expert tennis coaching, sylvotherapy (forest bathing), snow sports during the winter season and canyoning.
Explore the beauty of Lake Geneva, visit towns, cities and sights including Geneva, Lausanne, Annecy, Yvoire and Châteux de Chillon.
Savour delicious cuisine and fine wine at the resorts restaurants. Be transported to other worlds at the beautiful casino theatre and the La Grange au Lac concert hall with its perfect acoustics and exceptional architecture. Or take your chances at the Casino of Evian-les-Bains with areas dedicated to table games and slot machines, 3 restaurants and bars and dinner shows.
---
---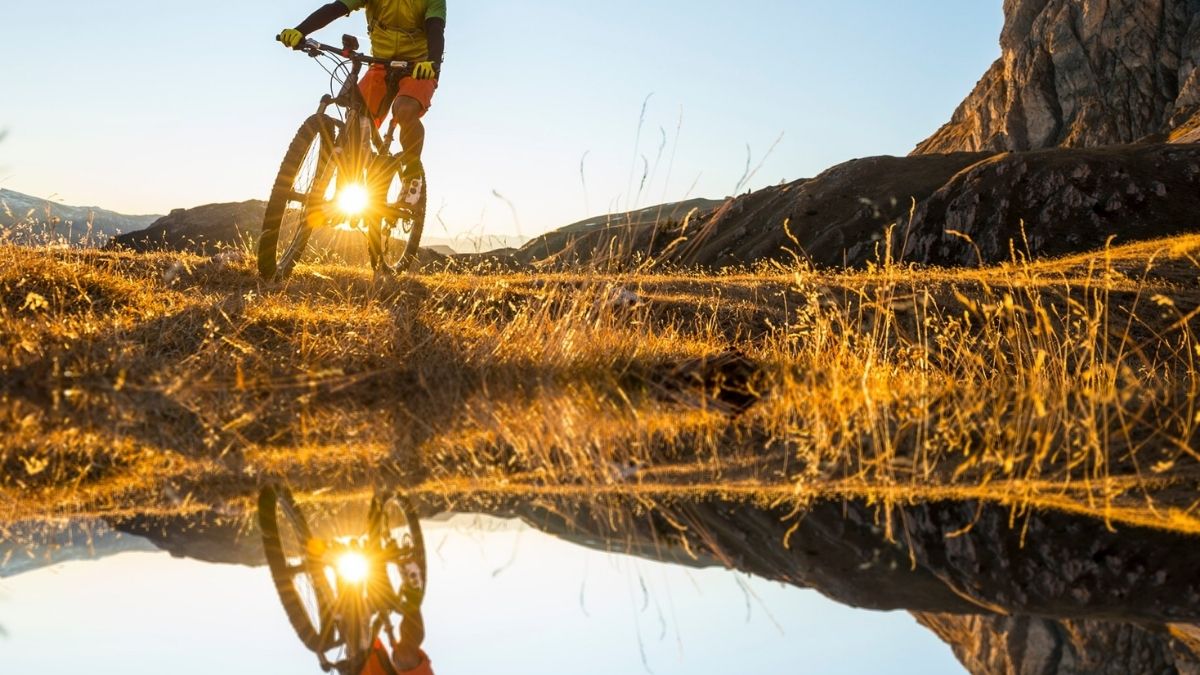 ---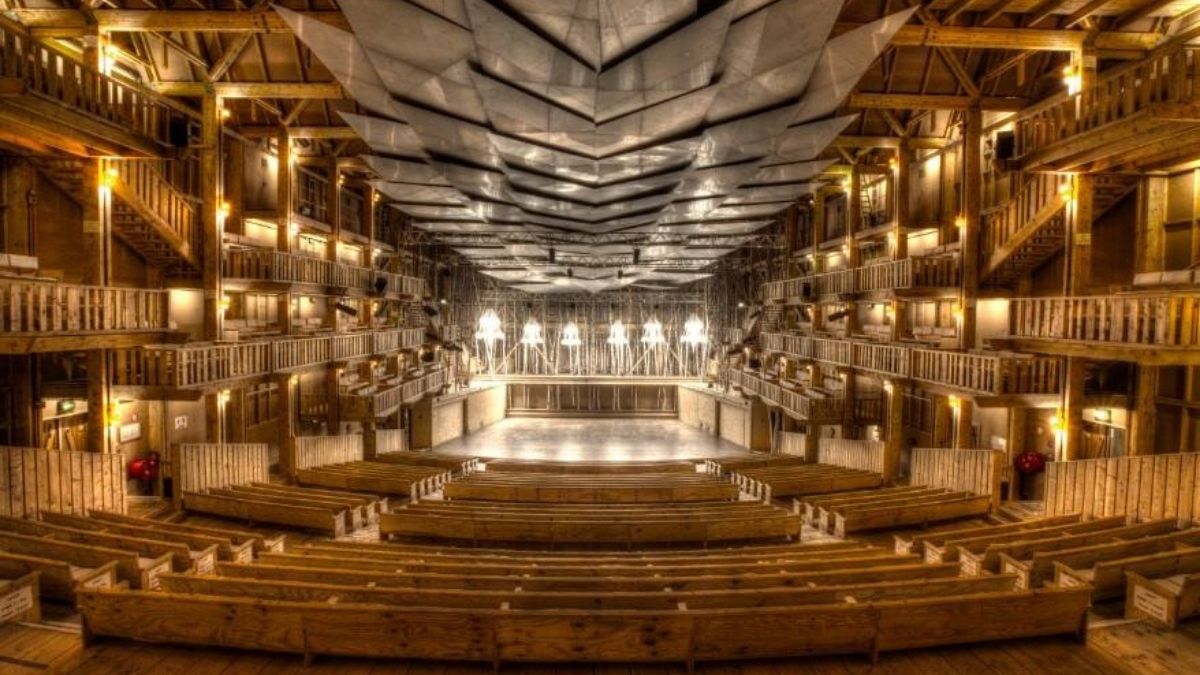 ---
---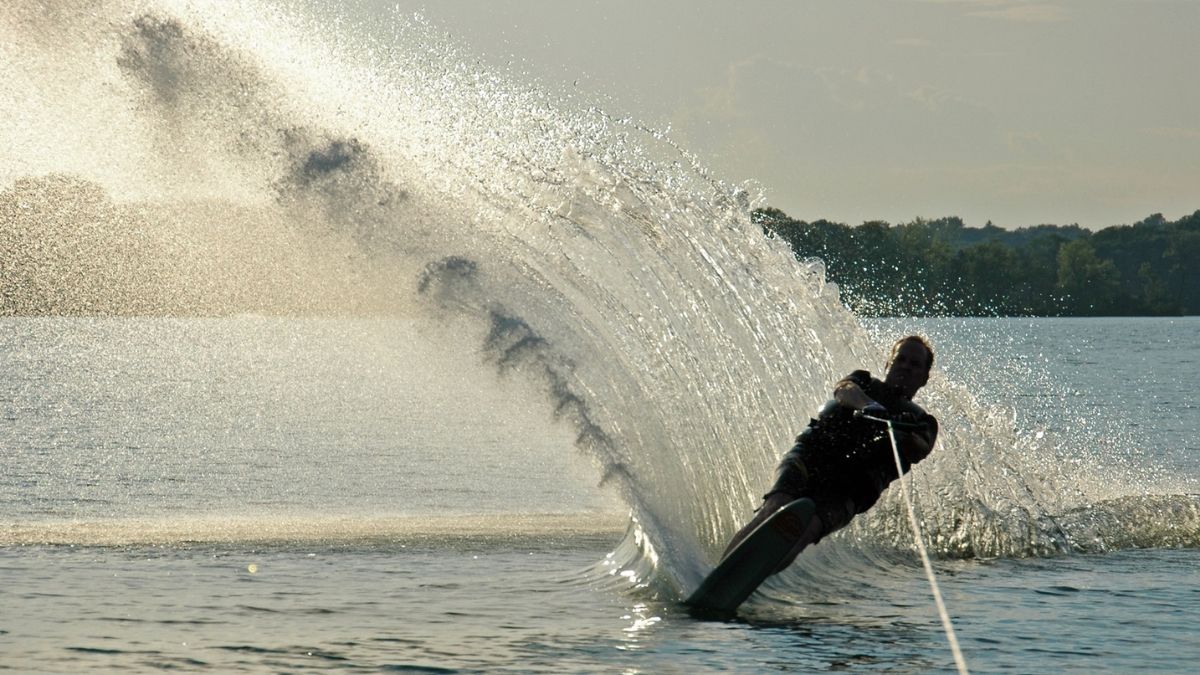 ---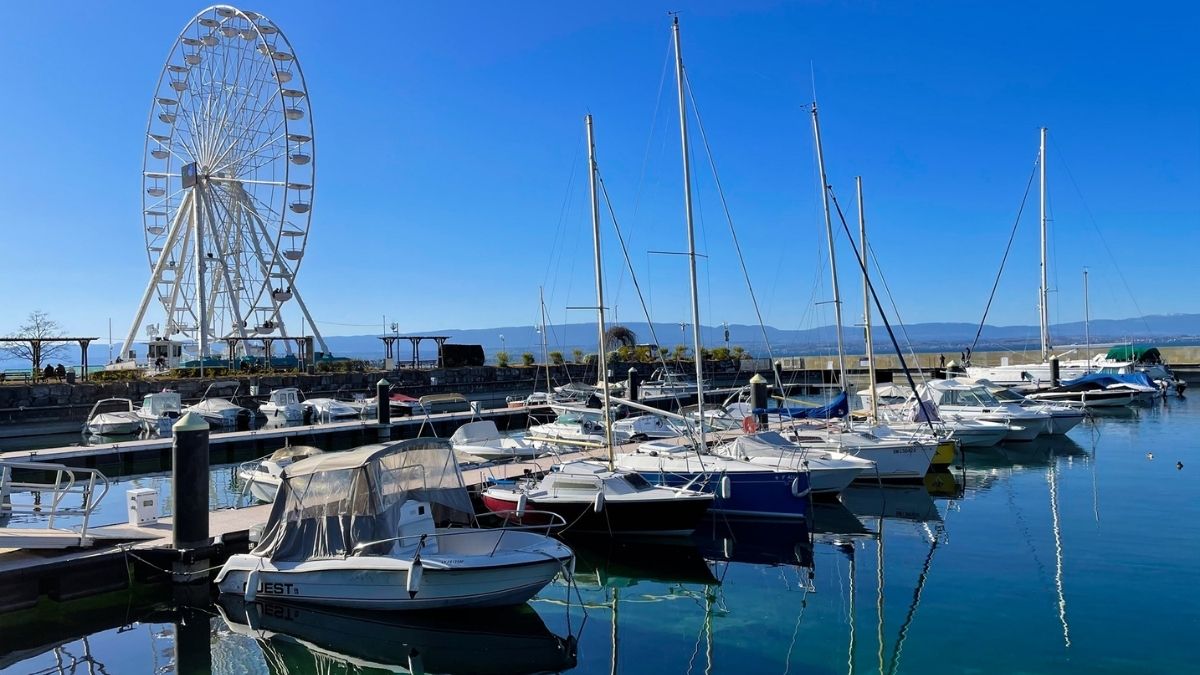 ---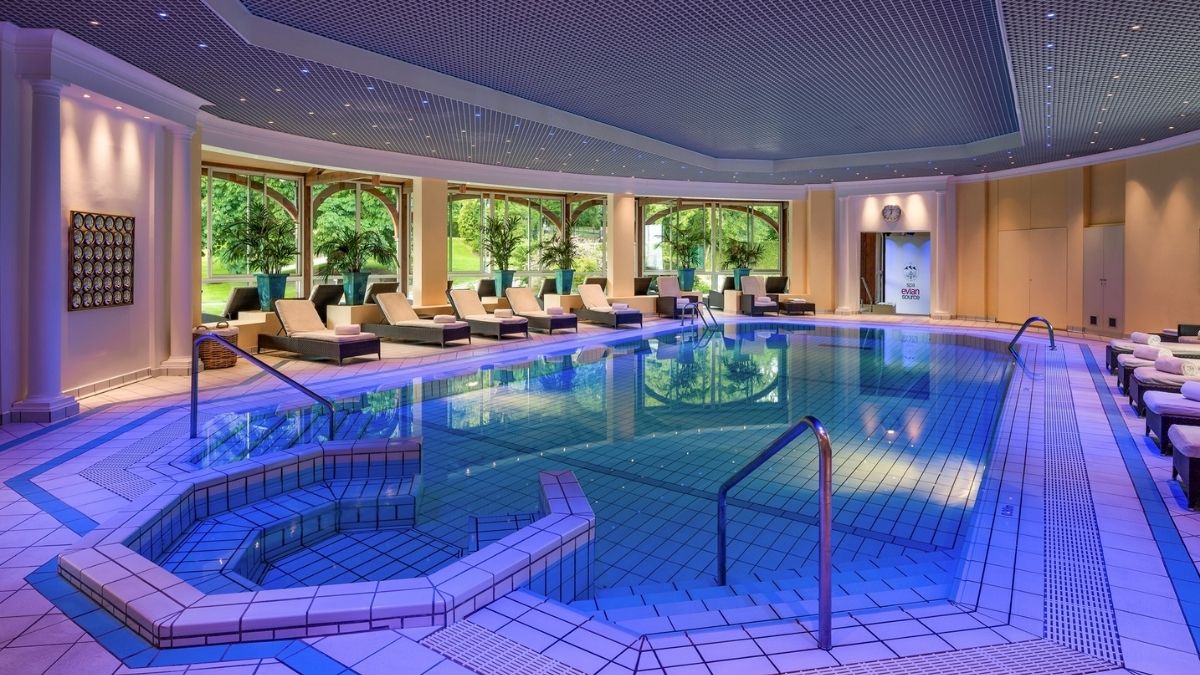 ---
Map and Travel Information
Fly from London to Geneva or Lausanne in around 1hr 45 mins. Private transfer to Hotel Royal in 1hr 15mins
Call us
Speak to our team:
Email us
Visit
Monday – Friday: 9am – 5:30pm
Saturday: 10am – 4:30pm
1 Market Place Mews,
Henley-on-Thames, OXON RG9 2AH