Unbridled luxury and environmental harmony - what's not to like??
Chitwa Chitwa is a stylish and luxurious safari lodge situated in the Sabi Sand Private Game Reserve, with the most unique of settings overlooking the largest body of water in the 63,000 ha, Big 5 game reserve.
The six stylish and spacious suites are individually decorated offering ultimate privacy ideal for honeymooners and couples.  In addition to the six suites, there is a family suite – the Charlsy Suite which consists of two interlinking suites. Chitwa Chitwa is one of the few luxury lodges in the Sabi Sand to accept children of all ages.
Chitwa House is an exclusive use villa which sleeps 4 people in two en-suite bedrooms.
While catering for the most discerning traveller Chitwa Chitwa retains a very homely atmosphere, a place where you can be who you are! You need not worry about a thing as a very dedicated staff team, most of whom have been with Chitwa for over a decade, look after your every whim.
Why Chitwa Chitwa ?
The quieter eastern sector of Sabi Sand Game Reserve has excellent Big 5 game viewing.  

Chitwa Chitwa is a one off, family owned lodge since the 1970s, and has a very high owner run presence

Exclusivity,  there are only 7 luxury suites & 1 Private House

Chitwa Chitwas is perfect for Honeymooners, stylish & very romantic

Huge family Charlsy suite & Private House, all ages welcome 

Chitwa Chitwa is a true 5 star luxury experience but more affordable than other 5 star properties

Have we mentioned it's beautiful, contemporary and stylish?
---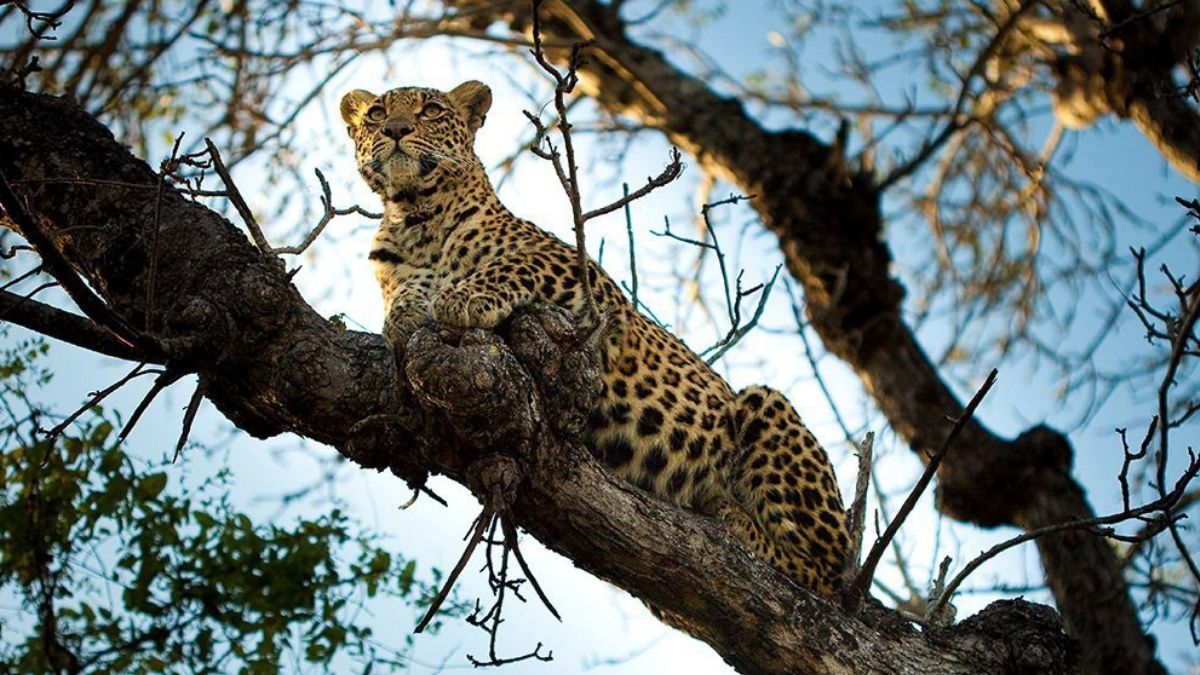 When to go?
The Greater Kruger area in South Africa is a year-round destination. There are however two distinct seasons and the best time to visit may depend on your expectations and interests.
The winter season from May to October is the coolest and driest period – especially May through July – and the most comfortable time to go on safari.
The summer season begins with the onset of heavier rain in November, peaking in January, and ends in March. Temperatures average 30°C and days over 40° are not uncommon in mid-summer.
Best Time to Visit for Game Viewing
The May – October dry season is generally regarded as the best time for game viewing: the vegetation is thin and wildlife is often concentrated around waterholes and rivers.
During the summer (November to March) Antelope herds with young become targets for big cats and wild dogs, making this season a great time of year to witness predator/prey interaction.
Best Time to Visit for Bird Watching
Visitors in the May to October dry season will enjoy plenty of bird watching, with 250 resident species.
The rains November to March attract a large number of migratory species making the summer months the best time for bird watching.
Map and travel information
Chitwa Chitwa is conveniently located a 25 minute flight from Hoedspruit, or 30 minute flight from Kruger Mpumalanga International Airport,

Alternatively, Chitwa Chitwa is a 2 hour drive from Hoedspruit
Call us
Speak to our team:
Email us
Visit
Monday – Friday: 9am – 5:30pm
Saturday: 10am – 4:30pm
1 Market Place Mews,
Henley-on-Thames, OXON RG9 2AH