We've said it before and we're going to keep harping on about it: Experiential Travel is what everyone wants right now. Luxury is more than just First Class flights and the same old 5star hotels everyone posts on Instagram; it has evolved into adventures and experiences that are once in a lifetime, and difficult to come by without expert advice.
In the second of our Bucket List Blogs, we're going to take a look at what Marketing Manager Ben Thornton-Harwood's Top 4 Bucket List experiences are, and hopefully give you a little inspiration for your next trip!
Trek to Base Camp
After visiting on a whim while travelling South East Asia in 2015, my love of Nepal has only grown. I spent the best part of 2 weeks hiking around the Annapurna region, grossly underprepared, and equipped with only a battered pair of Nike running trainers and the bare essentials in a backpack. I've often thought about how I'd prepare a bit better next time. Returning to Nepal I'd hike up to the foot of the highest mountain on Earth. The Everest Base Camp trek would be a 5,324-meter tall tick on my Bucket List, while the feeling of elation completing the 10-day hike is something that would stick with me forever.  Who knows, maybe the top can come after that…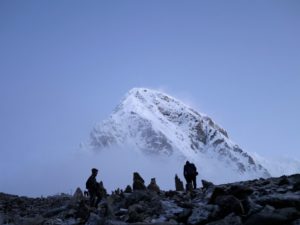 Swim With Sharks
I love sharks. Hammerhead, Tiger, Black Tip, Thresher, Great White- they're amazing. Purpose-built for stealthily making their way through the unforgiving black waters of the ocean. Since getting the scuba diving bug as a teenager I've dreamt of entering and sharing the shark's world. A diving safari through South Africa and Mozambique is a perfect way to do so.
Starting by entering the crystal clear shores of Mozambique to spy upon the megafauna in the depths of the Mozambique Channel, including Whale Shark and Manta Rays. Then I'd travel over to South Africa for some more conventional Safari in Kruger National Park, with an option to sleep under the stars at Ivory Lodge. 
This monster, wildlife-filled, journey would culminate in the ultimate white knuckle- blood pressure raising adrenaline ride: a Great White Shark cage experience off the coast of Cape Town. That reminds me: I must renew my travel insurance…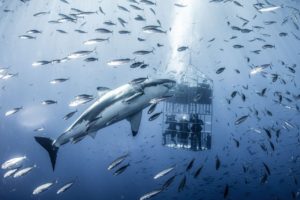 Fight Night Las Vegas
If you're a combat sports fan (which I am), there's one place that attracts you like a punchy moth to a flame. The place that's globally renowned for excess and the only place to experience the machismo, carnival, and chaos of a live event, the Fight Sports Capital of the World: Las Vegas.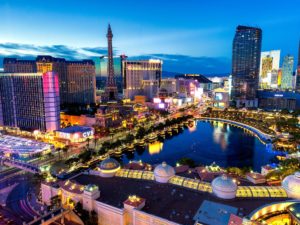 I'd stay at the World Famous Bellagio, 4 days being more than enough to soak up the atmosphere ahead of Fight Night. Treading the same boards that Muhammad Ali, Lennox Lewis, and Iron Mike Tyson did in the lead up to their heavyweight bouts is sure to send shivers up the spine for any fight fan. It would also be the perfect opportunity to take a helicopter tour of the Grand Canyon, before hiring a big red Mustang, taking the roof down and driving the I-15 all the way to LA for a few days gorging on obnoxiously trendy food.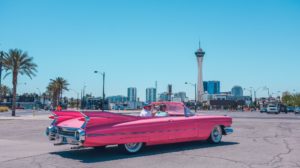 Japow
After seeing a huge rise in popularity over the past few years. For myself who swapped from planks to board a few years ago to up the ante on the thrill of the mountains, now I'm looking for an even bigger challenge. That challenge comes by looking further east for my fill of powder action, in the form of Hokkaido instead of the Alps in all their European incarnations.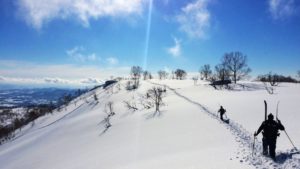 Not only is it a completely different kind of snow, but it's also a different slope culture to participate in, with ramen in favour of raclette, and late nights on the slopes under a vast array of floodlights. I'd hire a private guide for a few days, to get the most of the big mountain and backcountry runs, before spending my evenings soaking in the traditional Onsen spa and sipping on sake and Japanese whiskeys. I'd also get a chance to visit the futuristic metropolis of Tokyo, where I'd watch a real live Sumo event and take a trip to the world-famous Tsukiji Fish Market. A proper Far Easter Adventure.