The Caribbean conjures up images of sheer golden-era luxe, colonial-style home-from-homes and a charm that is unique to this part of the world.
Lush landscapes meet azure waters, with incredible sunsets and barefoot luxury that is hard to beat. The Caribbean is a wonderful destination for all ages, family gatherings or romantic getaways just for two. Our favourites include Mount Cinnamon in Grenada, Blue Waters in Antigua, Palm Island in St Vincent's, The Liming on Bequia and The House and Treasure Beach in Barbados.
Which of these sensational six will be at the top of your travel wish list?
---
BLUE WATERS, ANTIGUA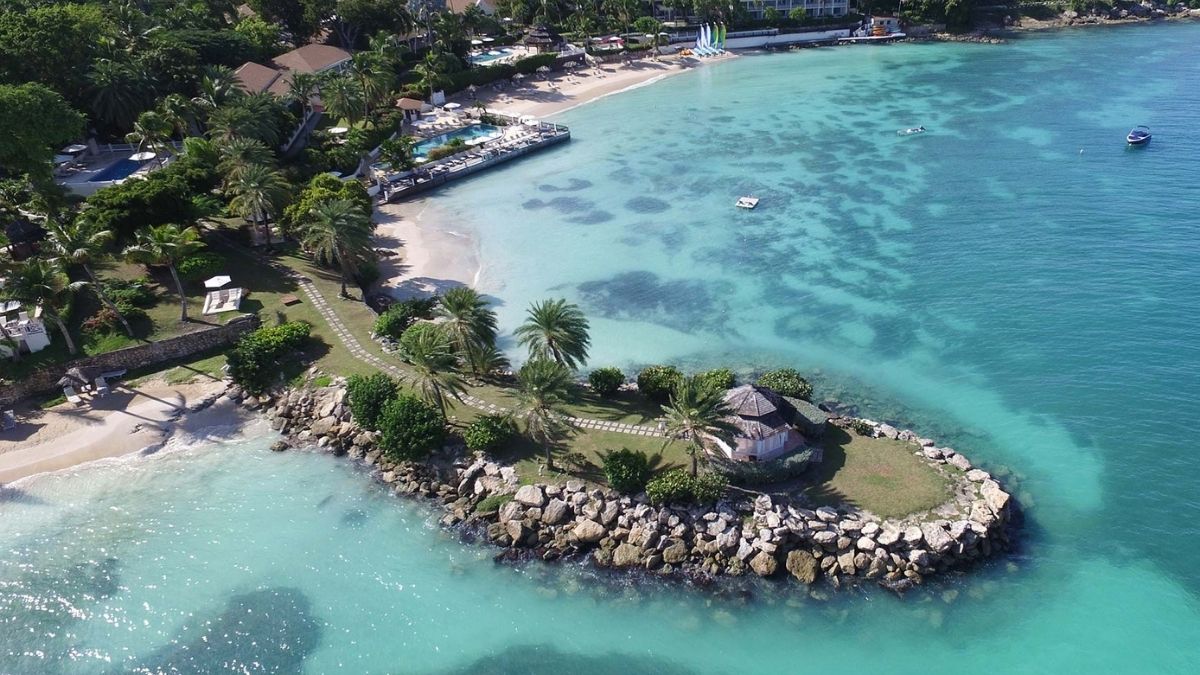 Nestled on the Northwest corner of Antigua, Blue Waters Resort & Spa is everything a Caribbean island paradise should be. Elegantly rooms, suite and villas have private outdoor space, with most opening onto lush gardens and stunning sea views of shimmering blue water. Within the resort are several secluded beach coves, nine freshwater pools and 17 acres of lush tropical gardens. Blue Waters is a perfect retreat for lazy days spent lounging by the pool, sipping cocktails on the beach or relaxing with a good book under the shade of swaying palm trees.
Blue Waters is a super family friendly resort with terrific accommodation, dining and childcare options. There's plenty of activity for everyone with all the watersports that you would expect, including Antigua's only PGA-rated golf course just three miles from Blue Waters.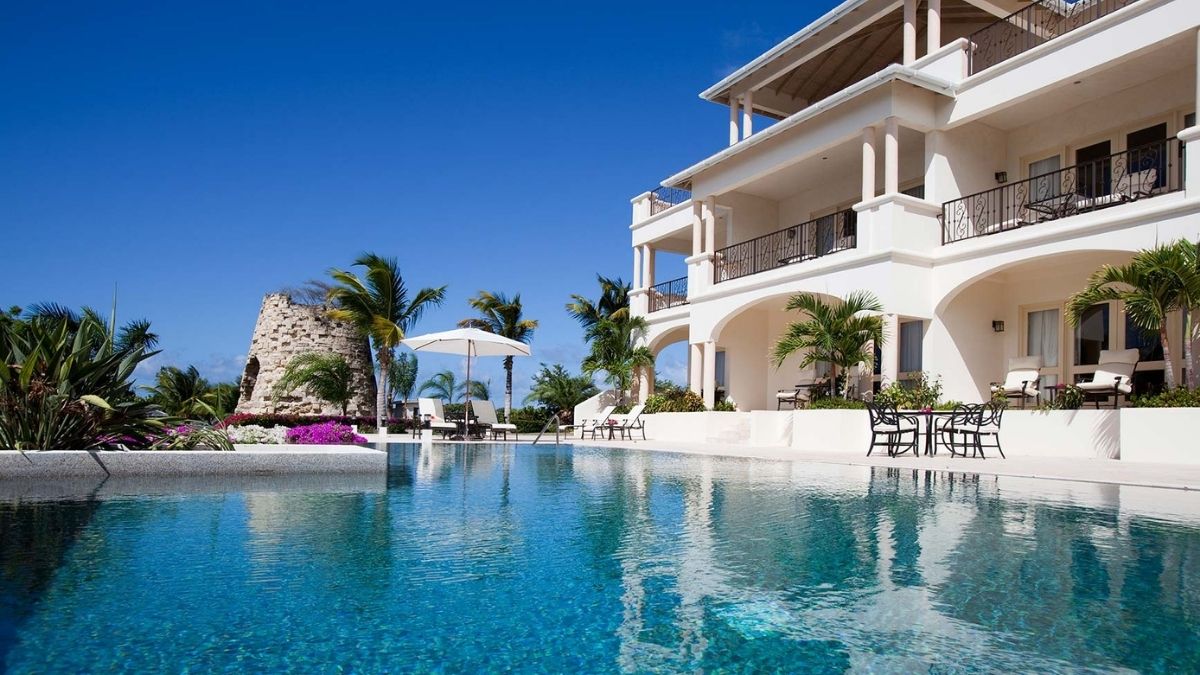 ---
PALM ISLAND, ST VINCENT & GRENADINES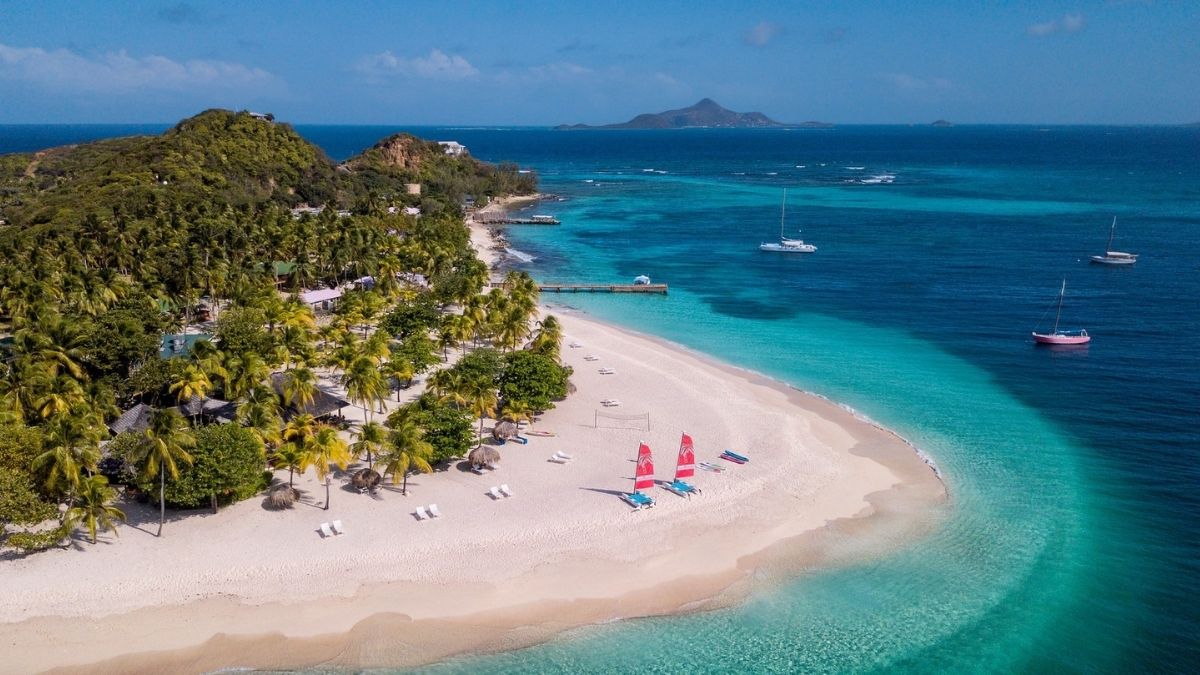 St Vincent & The Grenadines is home to some of the best snorkelling and diving in the Caribbean, and with direct Virgin flights, this hidden gem is very much on the hot list for 2021/22. Palm Island is an all-inclusive adults-only (for part of the year) paradise set in 135 acres of stunning flora and fauna, stunning white sand and surrounded with warm turquoise sea.
Guests can enjoy activities including sailing, kitesurfing, paddle boarding, kayaking and visit nearby Union island to hike up Mount Taboi, the highest peak in the Grenadines or stroll around the town of Clifton. Then balance your exertion with the peace and serenity of the idyllic spa on the beach.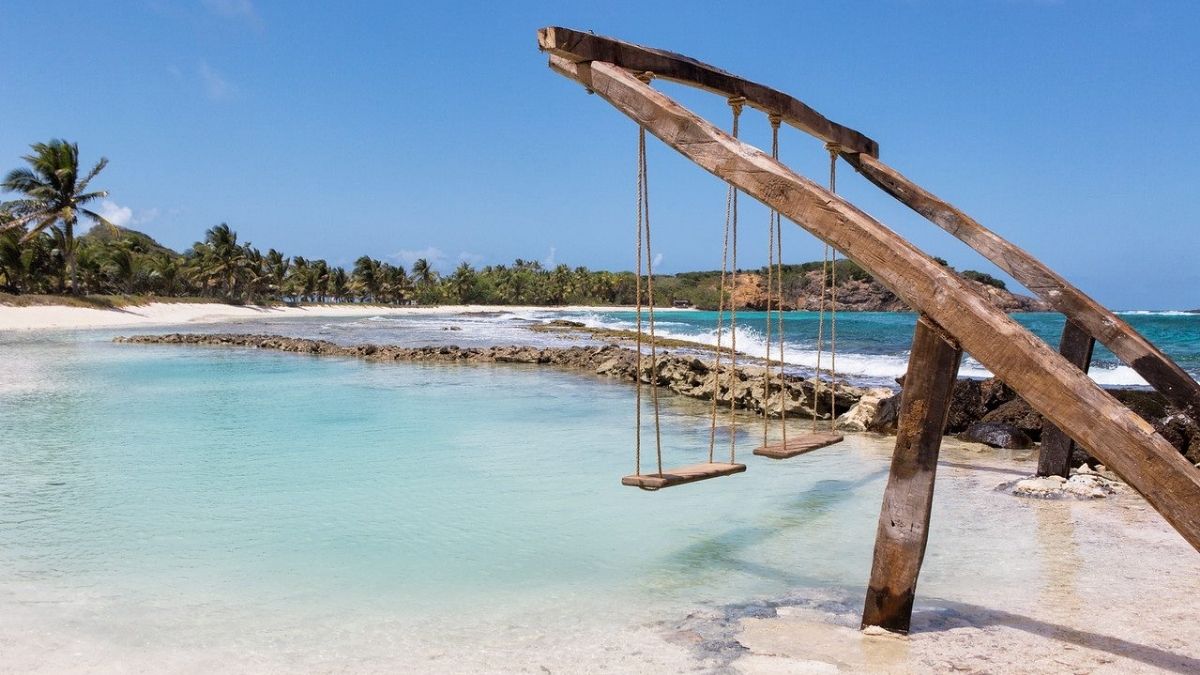 ---
MOUNT CINNAMON, GRENADA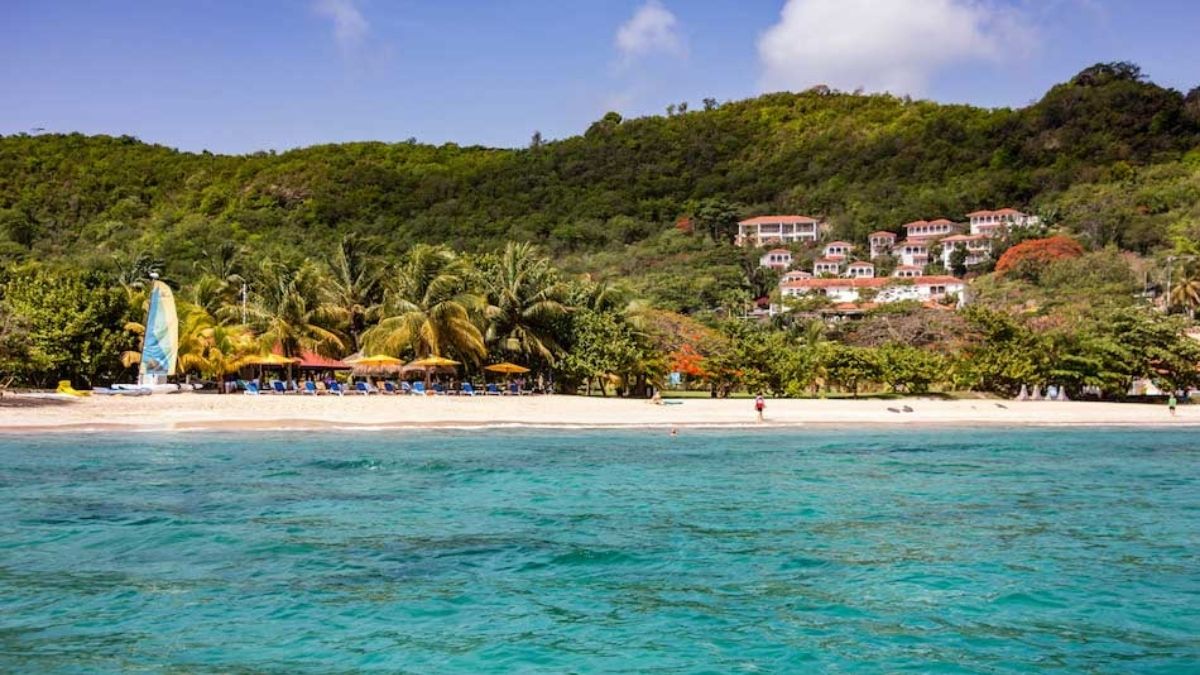 Heritage-meets-modern haven. Bespoke artistry, entwined with a hint of exquisite elegance. Mount Cinnamon is an eco-luxe hideaway spiced with moments to savour. A family owned retreat seeped in British heritage…this is Peter de Savary's Mount Cinnamon Resort in Grenada.
Gracefully tucked on the hillside atop Grand Anse Beach, an enclave of 37 luxury villas and suites, each with its own veranda of sweeping views of natural, unspoiled beauty, awaits your discovery. This is a perfect destination for a fun-filled family reconnection or for some much needed us-time, just for two.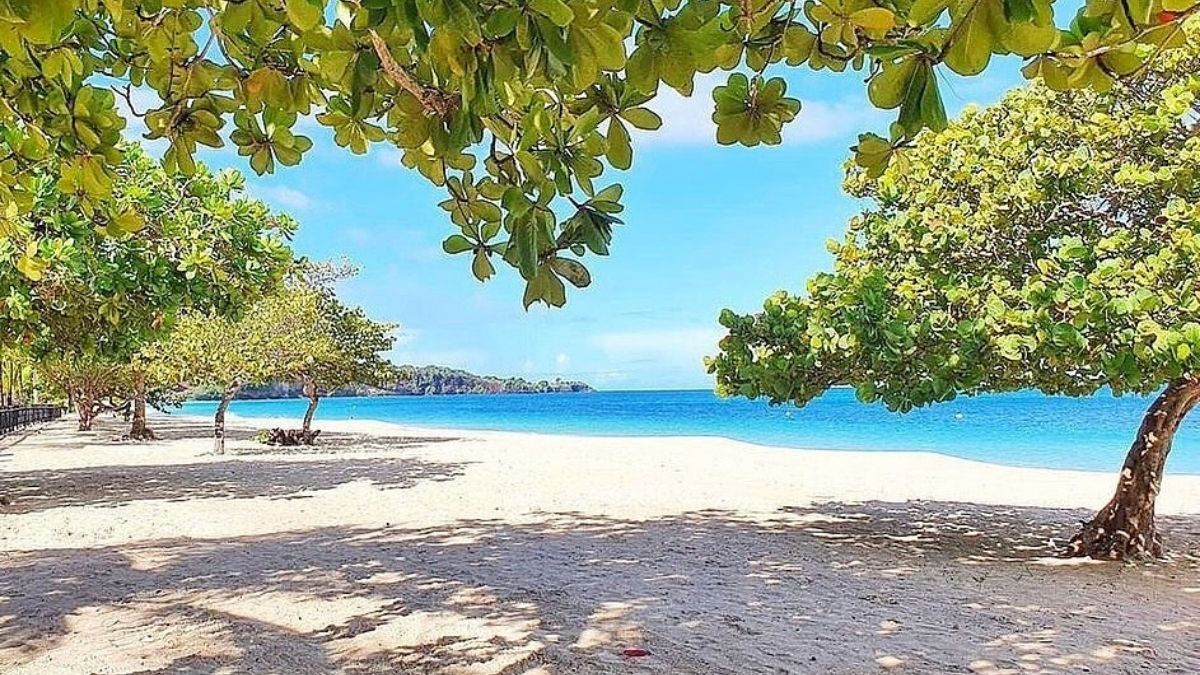 ---
THE HOUSE, BARBADOS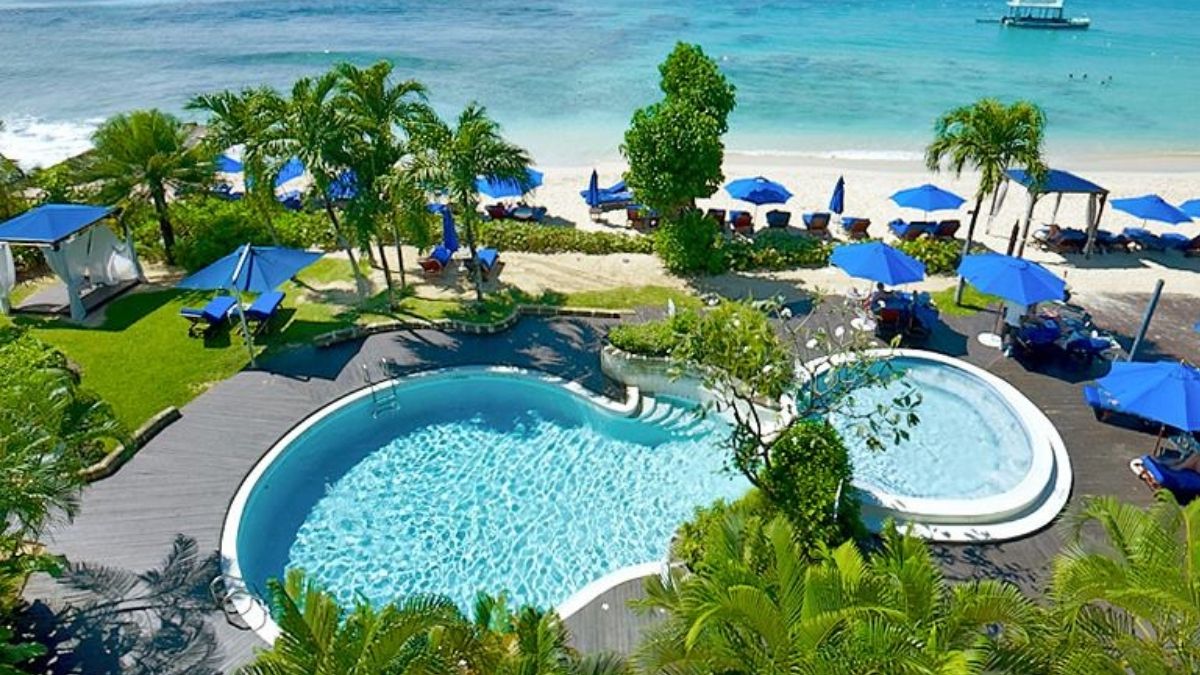 Perhaps our top pick in Barbados is the newly all-inclusive adults-only The House. Insanely cool with the highest standard of service, The House even has its own Romance Concierge to ensure that your stay is perfect. From the romantic gourmet experience, private cruise with a personal chef, a secluded beach picnic to helping you plan the most over the top proposal, the Romance Concierge will make your stay unforgettable.
Romance aside, The House is a great base from which to explore the culture and heritage of Barbados, dine around the island and celebrate in style with your loved one.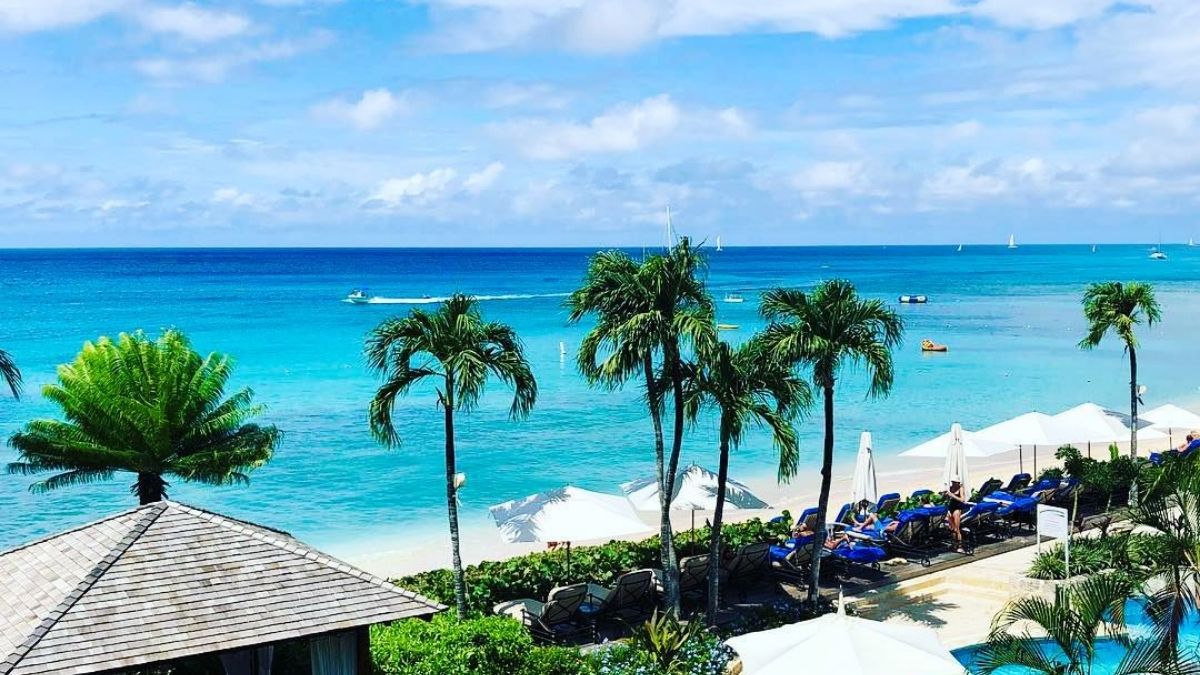 ---
TREASURE BEACH, BARBADOS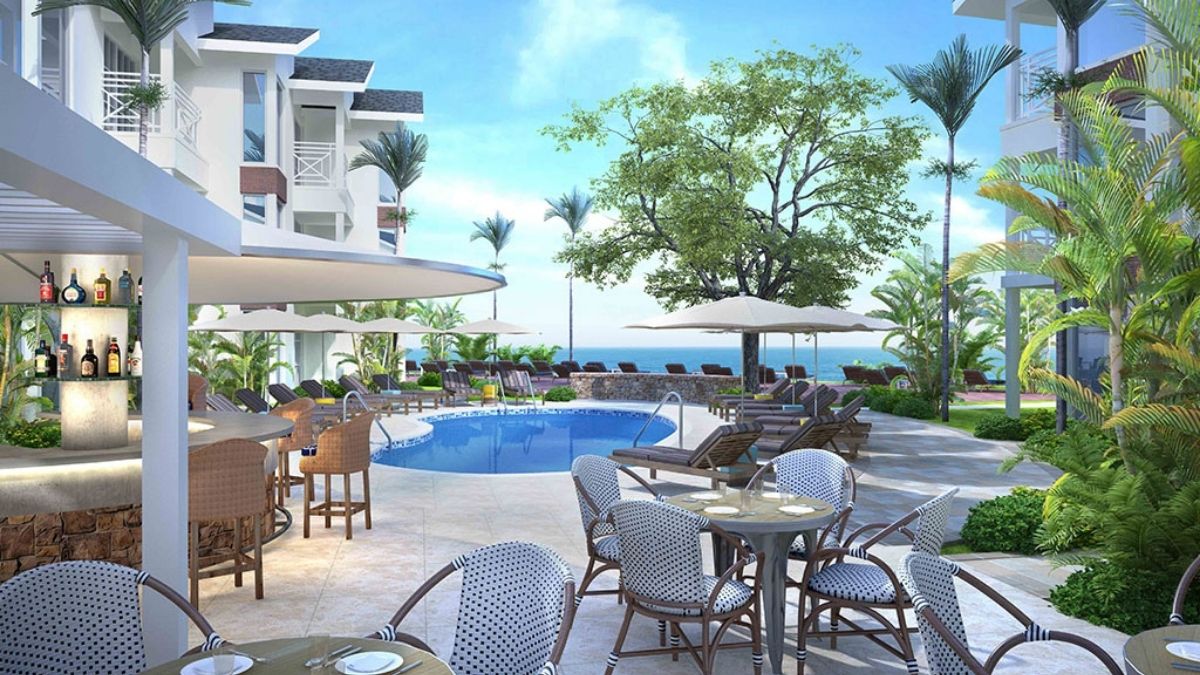 Unforgettable views of the calm Caribbean Sea, lush surrounding gardens and wonderful, personal service make Treasure Beach Hotel & Spa one of the finest adults-only all-inclusive luxury hotels to be found anywhere.
It features 35 exquisite suites, including two deluxe ocean front suites, The Hibiscus and The Hummingbird, and the renowned Hemingway Suite, arranged in a horseshoe shape around the fresh-water swimming pool. These newly modernised suites are cool, airy and contemporary. New luxury deluxe suites include private pools overlooking the Caribbean Sea.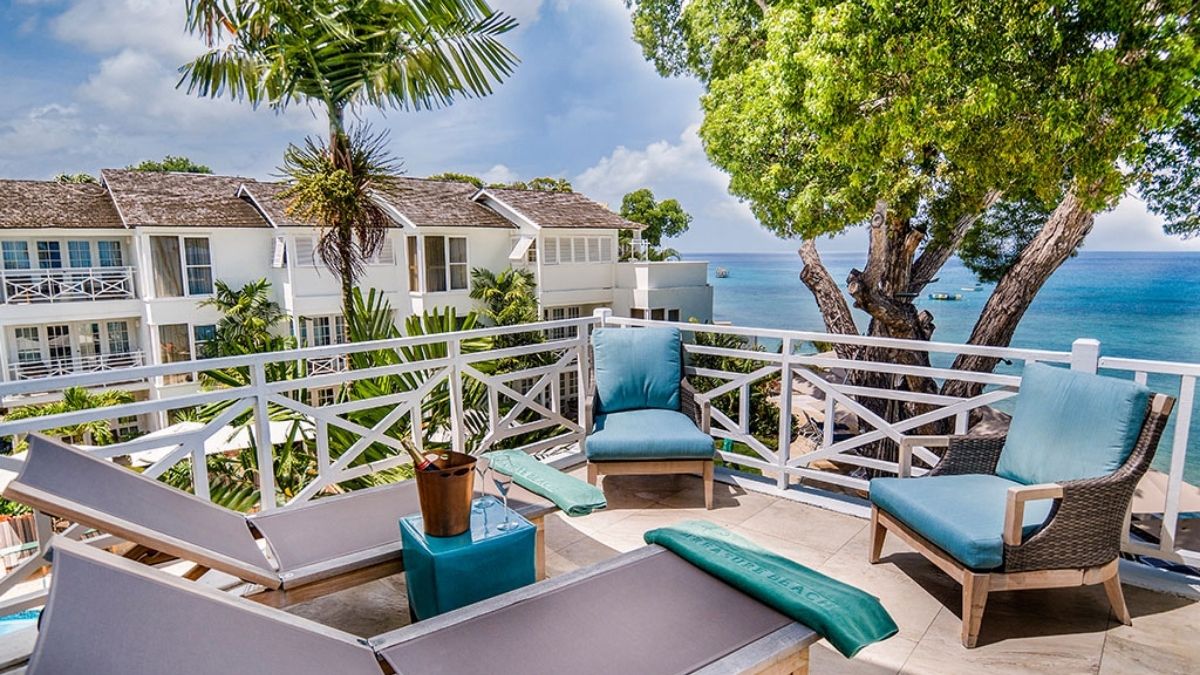 ---
THE LIMING, BEQUIA, ST VINCENT & GRENADINES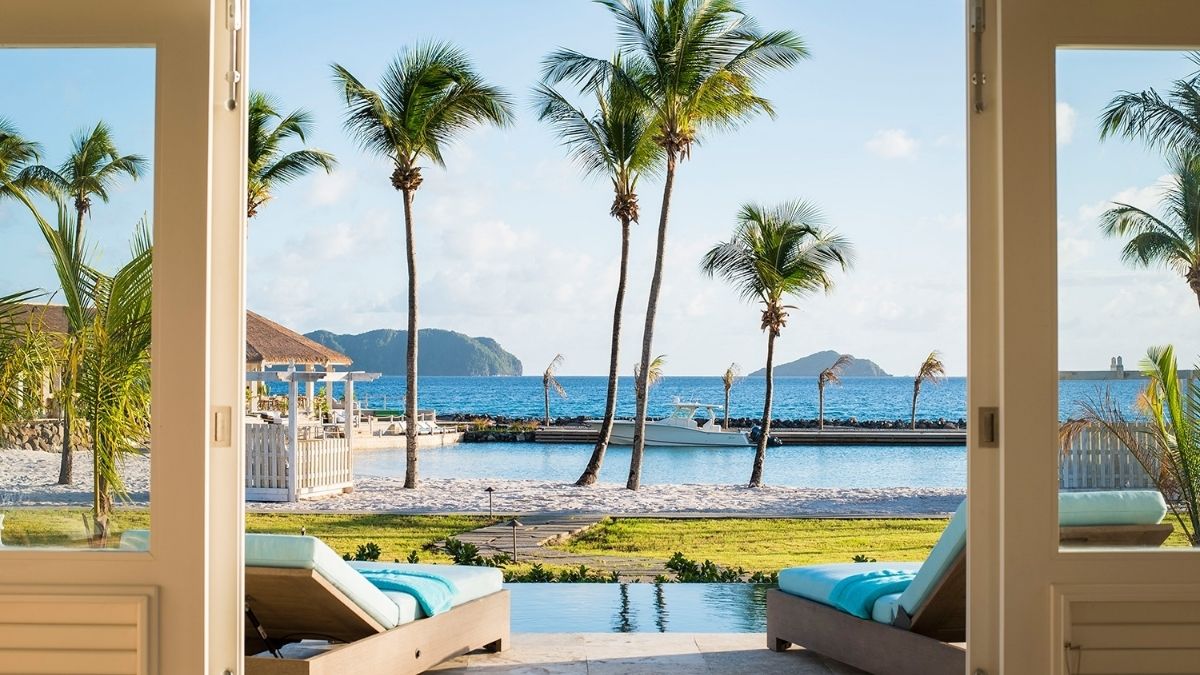 Nestled amongst the St Vincent and Grenadine islands, is the blissful island of Bequia (Bek-way), the Caribbean's best-kept secret and home to The Liming. Inspired by the serenity of the surrounding nature, discover the art of doing nothing at The Liming.
Enjoy sweeping views of the ocean and discover a window to starry skies unspoiled by light pollution from one of the Caribbean's last untouched landscapes. Nine exquisitely designed villas and suites with private infinity pool or hot tub help you achieve a Bequia state of mind. Celebrate a family occasion at Gingerlily Mansion House with five en-suite bedrooms, private plunge and fresh water pools surrounded by lush gardens. Or steal away for some much needed time out in a one bedroom villa or junior suite.