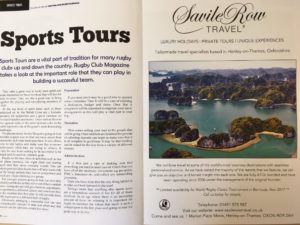 It's not just sports tours which are great for morale, team bonding and creating memories – our private tours achieve exactly the same thing without having to put any lycra on.
Those of you who embarked on gap year adventures will recall both the negatives (inconvenient or downright ridiculous plane or train journey connections, time wasted in airports and stations, getting lost in back streets or markets) and the positives (watching incredible sunsets, late night chats over drinks, and marvelling at the unexpected) and wonder how to recreate that today (the positives, not the negatives!).
As you've matured, you may also have noticed that whilst your budget has increased, the time available to do such trips has reduced, which is precisely why a private guided tour can help you maximise both your time and money by experiencing travel on one of our private guided tours.
We're proud to offer a range of tours which we have designed and tried-and-tested. They visit many of the highlights of a country or region and combine unique experiences to help you maximise your trip. We go one step further by customising each tour so that you get to see and do exactly what you want, and so whilst the tours on this site have a structure, you can play with them any number of ways to make them perfect for you.
Say goodbye to long waits in airports, shared transfers, getting lost (unless you want to!), waiting around for others to be ready, fixed agendas…. and hello to meet-and-greet services at airports, private transfers, activities perfectly tailored to your needs, private english-speaking guides and hotels to suit your mood. We'll even hand-write your luggage labels. Now that didn't happen on the gap year, did it?!?
Call us on 01491 575 987 to kick start your next private tour.