Sport and travel have to be the two things we've missed the most this year. And we don't think that we're alone in feeling that way. Let's make up for what we missed this year in 2021.
Everyone needs something awesome to look forward to in their calendar. From golf in Spain, to the spectacle of the Palio in Tuscany, The Lions Tour to South Africa to the pinnacle of Formula 1 in Monaco, we've got some exciting 2021 sporting experiences to gift to your loved ones, or yourself, this Christmas.
Give the gift of sport and travel to others, or yourself, this Christmas, with Savile Row Travel.
---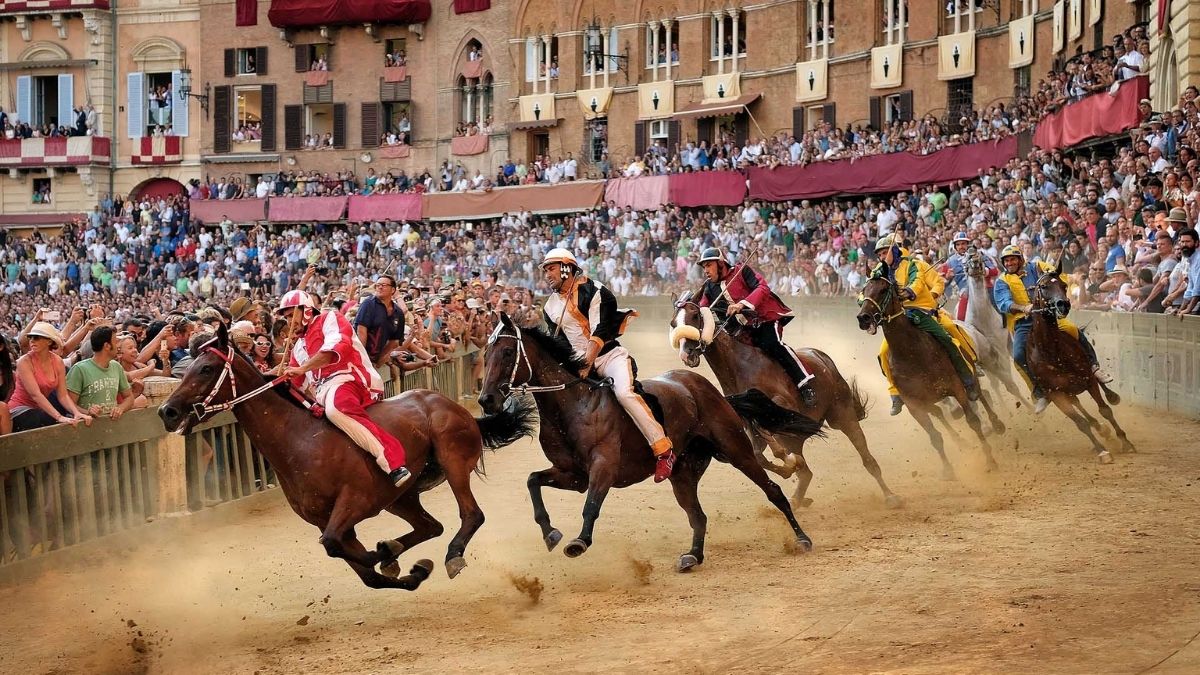 The Palio di Siena, Tuscany – 2nd July & 16th August 2021
This is a horse race like no other. Ten horses and riders, bareback and dressed in the colours of their district race twice in 2021. Siena's Palio is as much about pageantry, civic identity and Sienese pride as it is about a bareback horse race that lasts, on average, just 75 seconds. The winner takes home a silk painted prize, silver coins reproducing the antique coins of Siena's Republic and serious prestige.
A few apartments overlook Piazza del Campo where the race is run. On the day of the Palio, watch in comfort with refreshments from Siena's version of the 'medieval skybox'. Our itinerary also includes a wonderful full day Tuscan tour with cheese and wine tasting, and a delicious lunch.
Stay for three nights in junior suite room at the Castel Monastero Retreat & Spa in one of the most beautiful stretches of countryside in Tuscany. Located among Chianti vineyards, corn fields, chestnut forests and long rows of Cypress trees it's a true Tuscan retreat which exudes a feeling of simple refinement and pure elegance with its contemporary rustic chic style.
From £3,600 per person
DOWNLOAD THE PALIO DI SIENA CHRISTMAS GIFT HERE
---
The Monaco Grand Prix 21st-24th May 2021
Watch Lewis Hamilton race towards an eighth world title at the most iconic of all the Grand Prix. No other race truly matches the excellence, the glamour and the challenge of the Monaco Formula 1 Grand Prix. From Casino Square to the famous Hairpin, through the tunnel and past the luxurious yachts, Monte Carlo is a circuit of legendary corners full of history.
Away from the race, visit the Café de Paris, directly outside the Casino. This Art Nouveau brasserie has the best see-and-be-seen terrace in Monaco, and perhaps the most arrogantly churlish waiters in the world! The Casino is also a place to be seen and experience whilst here. Standing in the Place du Casino offering the sights of fantastic wealth is a beautiful marble and gold extravaganza.
For better value than Monte Carlo, stay for three nights in Nice (just 30 minutes away) at the Westminster Hotel in a sea view suite with balcony in the heart of Nice on the Promenade des Anglais. It's perfectly located for savouring the city with the beach, cycling and jogging tracks all before you while the ice cream-coloured charm of the Old Town is a 10-minute stroll away. Nice has two faces: a vibrant cosmopolitan city brimming with commerce and creativity, and the colourful Old Town with its old way of life still intact. Going between the two can be a little like a time warp, but that's just part of the fun.
From £2,995 per person to include 2 day tickets for the Grand Prix in a Grandstand seat
DOWNLOAD THE MONACO F1 GRAND PRIX CHRISTMAS GIFT HERE
---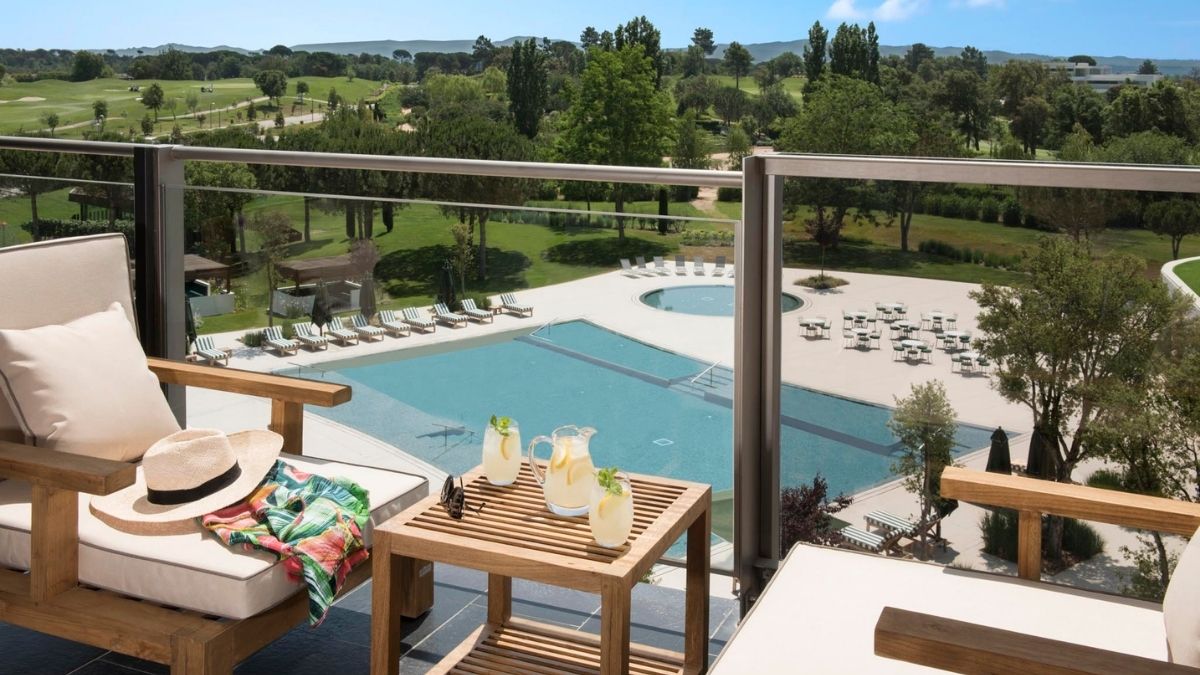 Golf in Catalunya – Any time you want
The Hotel Camiral is a golf-lover's dream. It's a 5* member of The Leading Hotels of the World, glamorous with stylish, contemporary décor, a large pool and a small spa. Stay for three nights in a deluxe double room and enjoy five-star luxury with top-class service and facilities.
The PGA Catalunya Resort is home to two courses, ideal for golfers of all abilities. The Stadium course has been ranked as the top golf course in Spain for 6 consecutive years while the Tour course is slightly shorter and more forgiving. The resort is a regular venue for European Tour tournaments and has hosted the Spanish Open three times.
The Costa Brava's gorgeous beaches and medieval villages are about half an hour away and Barcelona is just under two hours' drive south. The well preserved historic villages and abundance of wine producing areas around the hotel all offer authentic local experiences. Walking, cycling and running are all available within the resort and in the surrounding countryside.
From £1,598 for two people (during May)
DOWNLOAD THE PGA CATALUYNA CHRISTMAS GIFT HERE
---
Travel Safely, Book with Security
Book confidently with Savile Row Travel in the knowledge that we are fully ATOL bonded. Any money that you spend with us is safe. If you are unable to travel for a COVID related reason, we promise to refund you in full, no hassle, no quibble.
We pride ourselves on giving our clients a bespoke and personal travel experience. You can contact Giles Hoff or Matt Callaway at any time before and during your travel. No call centre and always a single point of contact. That's why our clients return to us year after year.