After a few mad weeks of excess at Christmas, everyone feels the same; that sluggish weight of too much turkey, the fuzzy head that comes with a few too many glasses of fizz, and a deep burn of stress-induced reflux from too long spent in close proximity to the in-laws. What you need is a purification of the body, a detox of mind from the stresses of 21st living, or spiritual flushing out of the soul.
And if you're going to detox, you might as well do it in stunning surroundings, with amazing dining too, right? Well here's our four picks for world-class wellness options.
Spirituality in Thailand
It has been said that there is an ancient spirit sat watching over Koh Samui, and that is why Buddhist monks have come to the island in their droves for centuries in order to seek enlightenment.
We recommend a stay at Kamalaya, the gem of the island's newly embraced Spa Scene. Where once you would have expected backpackers and full-moon parties, now spiritual retreats and yogis reign supreme.
We're sure you're as bad as we are juggling children, work, eating right, exercising enough, watching that Netflix documentary everyone is talking about, and crucially getting enough sleep. There simply aren't enough hours in the day. So we recommend Kamalaya's 5-day Sleep Enhancement Therapy Course, it will leave you feeling buoyant with energy, and give you great tips to transfer for real life back at home.
Leave your inner cynic at home, because there's a big community aspect to Kamalaya, which honestly isn't for everyone, but if you open your mind you might find your self awakened, or at the very least able to get a full 8 hours a night.
Oh, and it's a child-free resort…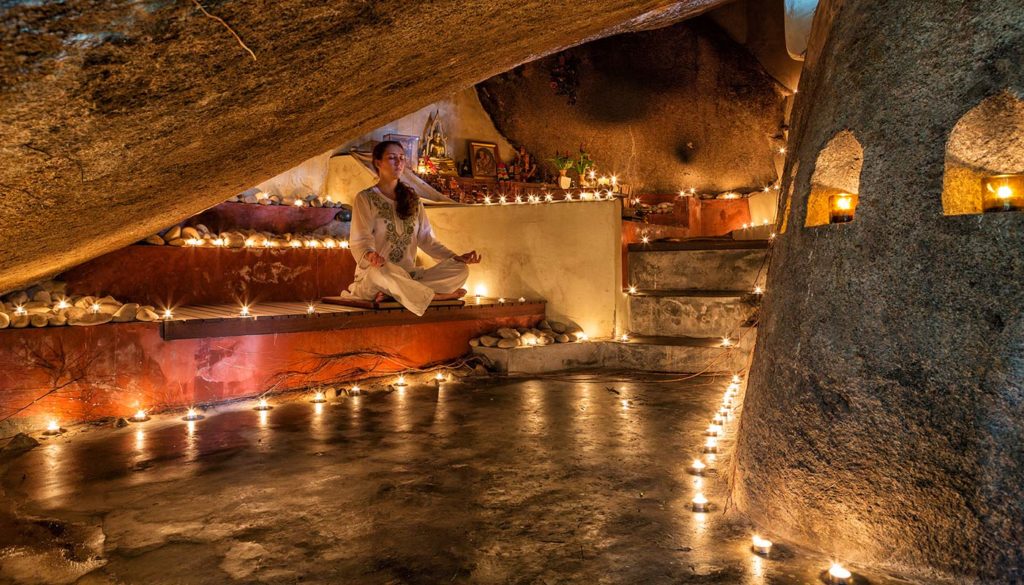 Romance in Malaysia
The 3.5 hr transfer from Kuala Lumpur can be daunting, but you will be rewarded for the effort because Pangkor Laut is the stuff dreams are made of. The 300-acre island is a mass of beautiful private beaches and undulating Malaysian jungle just begging to be explored.
The resort's style maintains a delicately ornate decor underneath traditional Malay timber structures, balancing heritage and elegance beautifully. Each room has a stunning bathroom, with sumptuous furnishings throughout.
But the main reason to visit, and with which to treat your body, is a world-class spa. A wonderful amount of thought has been given to each treatment on the menu, which takes place in beautifully serene villas dotted over the hillside. Each of their carefully curated therapies begins with Pangkor Laut's signature Bath House Ritual, which combines a fascinating mix of Asian spa experiences.
There is a multitude of massages available to guests including Swedish or Shiatsu, as well as specialty treatments such as Campur-Campur which is a heady blend of aromatherapy and traditional Thai massage.
It also comes complete with a fitness centre, great dining options and plenty of opportunities to maximise your relaxation by the pool, or on a palm-fringed beach.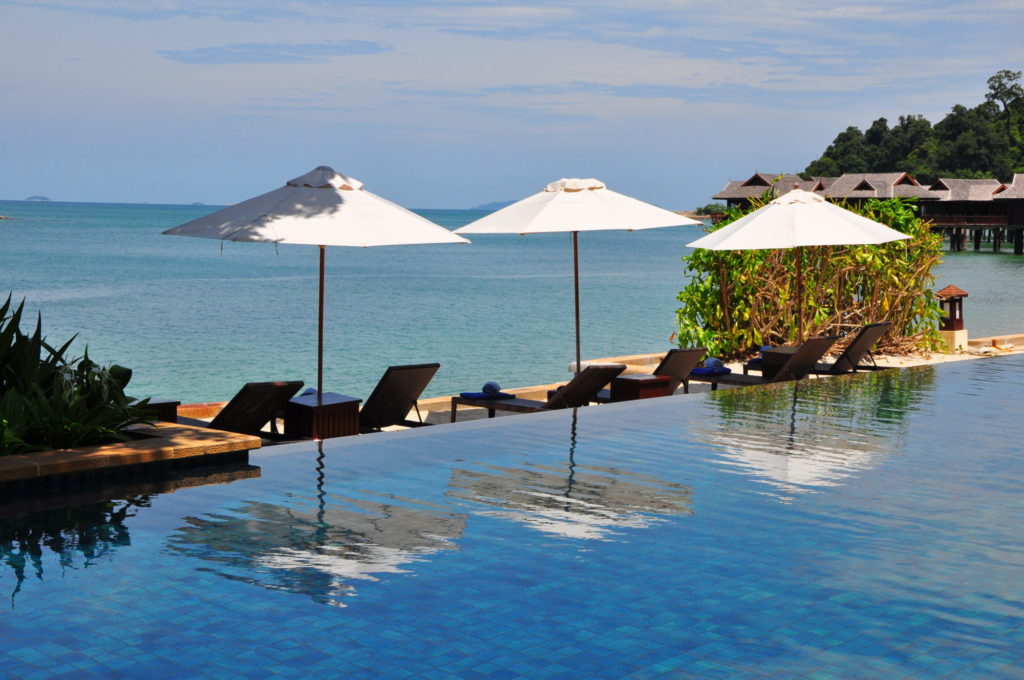 A Jungle Retreat in Indonesia
Hidden in the hills of Ubud, overlooking the rice paddies and home to just 20 exquisite lodges, The Chedi Club is the former estate of one of Indonesia's most revered Art Collectors: Hendra Hadiprana. Each of these villas is filled with unique Balinese artworks from Hadiprana's own collection, and is the highest luxury you'll find on the island, yet is as unfussy as it is serene.
We would recommend a one-bed villa, complete with its own private infinity pool, surrounded by palm trees you'll feel completely at peace and separate from the bustle and stresses of the world.
There are daily yoga sessions to find your inner-yogi, while you can spend your afternoons in the fitness centre or testing a wide range of spa treatments and therapies. From your usual massages and facial treatments, all the way through to being wrapped in mud and seaweed to restore your aura, The Chedi Club's spa is one of a kind.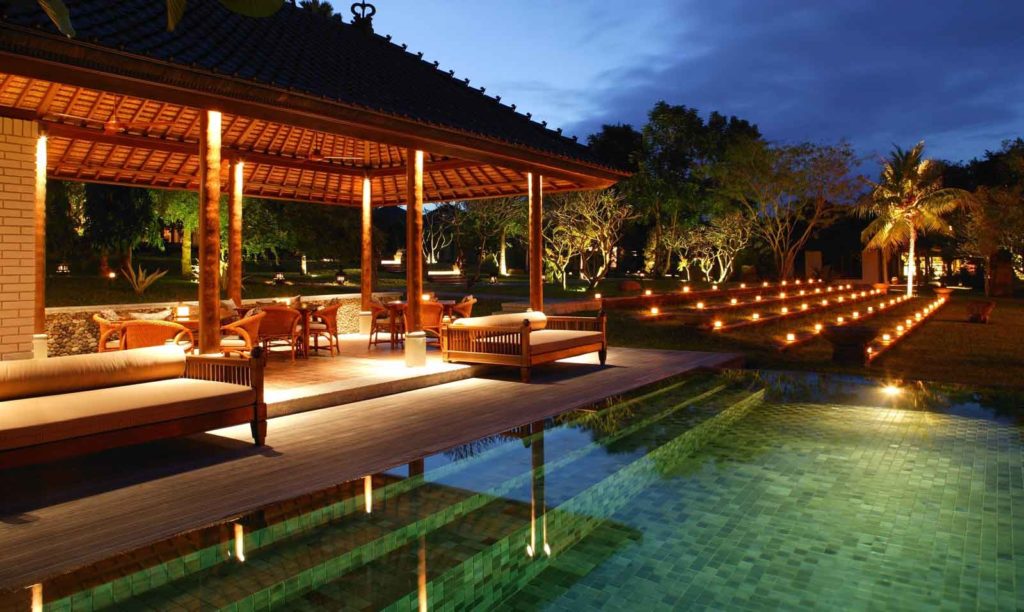 Wildcard: Sustainability, Surf and a Yogi's Paradise in Morocco
Want something completely different that's a mere 4-hour flight away, over the Med? How about some of the best surf in the Northern Hemisphere? And two 1-on-1 yoga sessions a day looking out over the Atlantic Ocean?
Paradis Plage is the brainchild of a group of friends who liked to surf, wanted to relax, but became sick of living out of bags in hostels. A 45-minute transfer from Agadir Paradis Plage is a retreat built on low-key luxury, there is nothing fussy or ostentatious about the presentation, nor clientele, making the vibe as relaxed as humanly possible.
That's not to say things like dining have been overlooked. There are two fabulous restaurants with a focus on local produce and nourishment, while each room is as airy and spacious as any you'd find in a South African or Indonesian counterpart.
It's also the opportunity to get out on a surfboard and learn a new or hone your existing surfing prowess. Paradis Plage is partnered with Aussie surf giants, Rip Curl, who provide the resort with all their equipment and training.
There is also great work being done by the Paradis Place team to give back to their local community, with ecothropic and sustainability targets set high on their agenda for 2019/2020.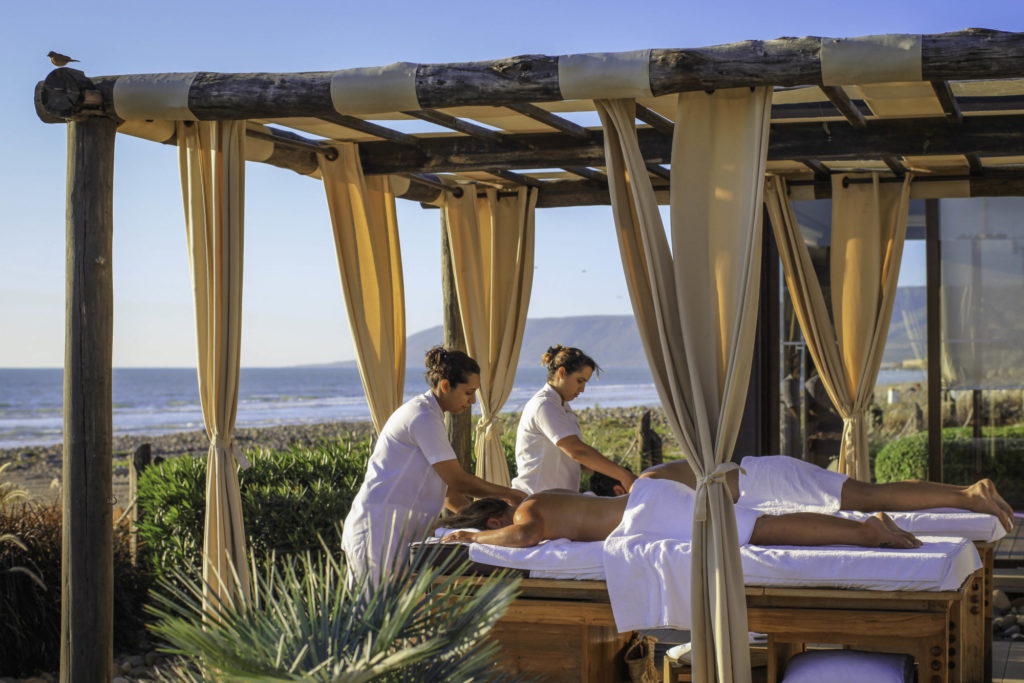 If you fancy a stay at any of these beautiful resorts packaged up with spa treatments, transfers and flights get in touch with one of our Travel Experts and we can do all the hard work for you!