For many, the beaches of Cyprus are the destination of choice for many travellers in search of Autumn sun. However, with demand sending prices sky high, especially for the October half term, we look at some alternatives for you to consider.
Israel, for instance, doesn't tend to be on the radar for UK beach lovers, but the bustling coast of Tel Aviv is well known for a unique city/beach experience. Fabulous food and a cool cosmopolitan crowd who know how to have a good time make it a terrific destination for families, couples and friends.
Abu Dhabi and Dubai are nailed on, guaranteed sun and fun. From the insane water and theme parks, to amazing desert experiences, the UAE is an easy choice, especially for families.
For cultural spectacle, there are few rivals to Petra in Jordan. Or for blissful beach resorts, Turkey is always hard to beat. Read on for our top choices this week …
---
Israel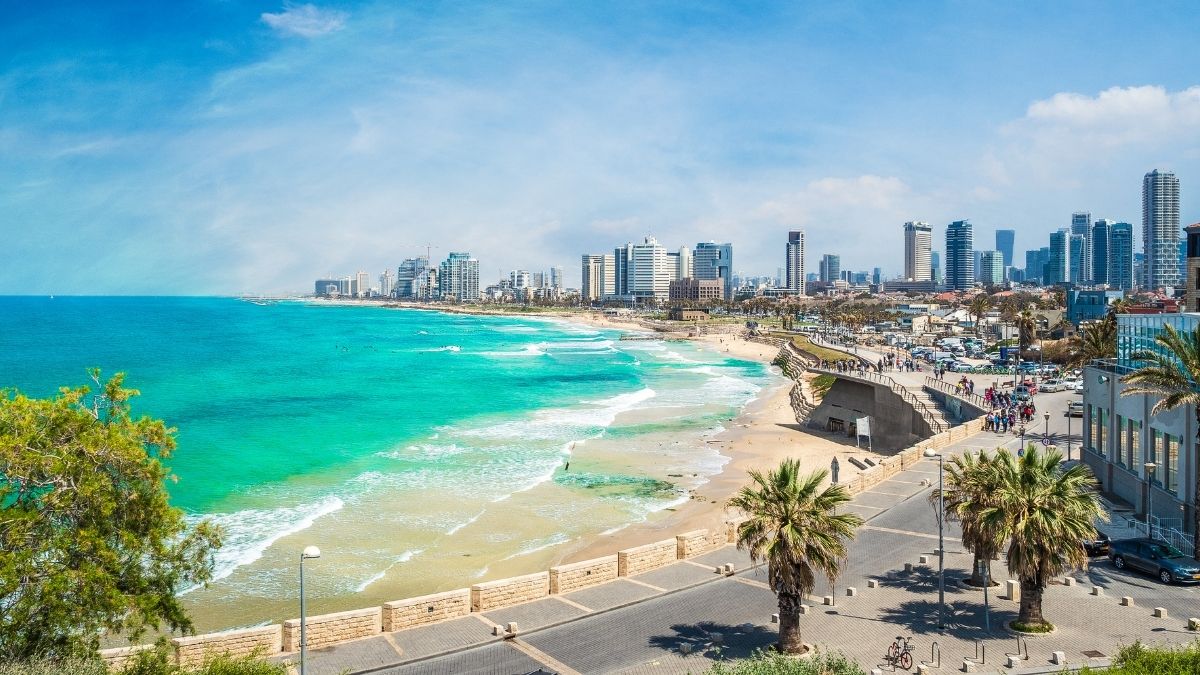 For travellers looking for a different experience to the usual haunts of Dubai and Cyprus for end of season sun, Israel is a terrific option. Expect sun, sea, sand and to have a very good time in Tel Aviv, one of the very best destinations in this part of the world. The flight time from London is just a shade under five hours, making it also an easy short haul journey for families during half term.
The boutique hotel, The Brown Beach House in Tel Aviv is perfect for those who want to experience an authentic Tel-Avivian hospitality, without distancing themselves from the beach. You won't find any private beaches in the city, but in such a spotlessly clean and safe atmosphere, that really isn't an issue.
Away from Tel Aviv, Jerusalem is around an hour's drive. Easy for either a day trip or two, or to spend a little more time exploring its cultural site with a personal guide.
Four nights exploring the buzzy capital Tel Aviv including guided tours of the markets and three nights in Jerusalem, at Tel Aviv's Brown Beach House and Villa Brown in Jerusalem start from £1,650 per person including BA flights.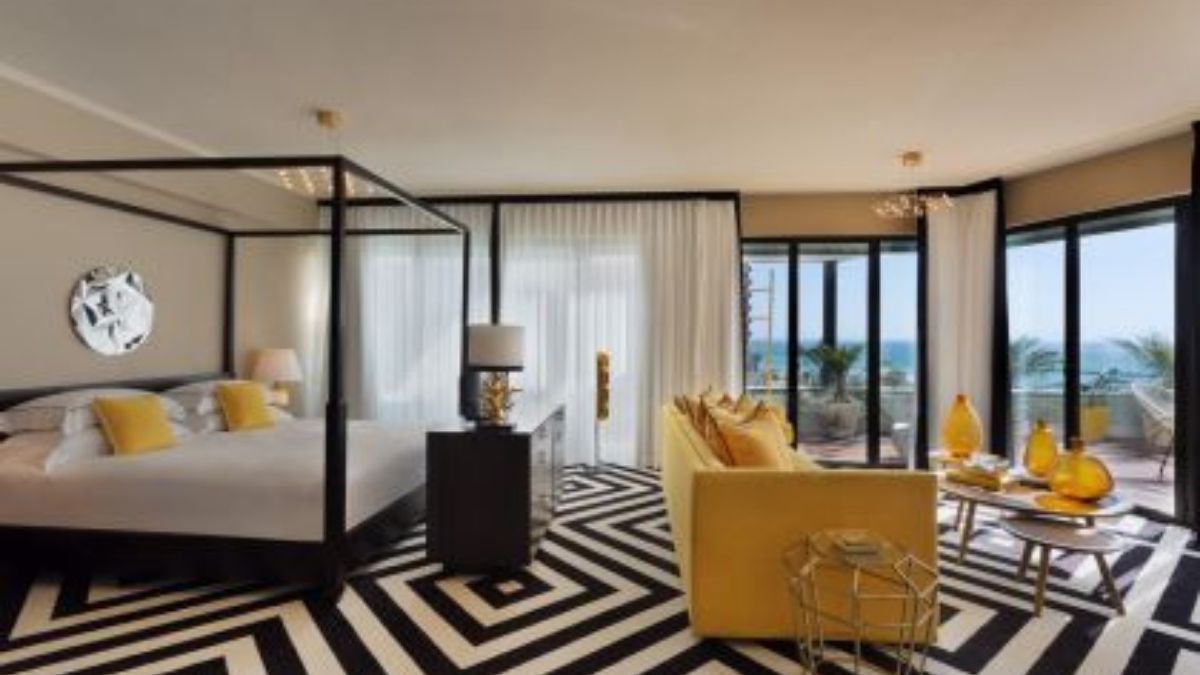 ---
Dubai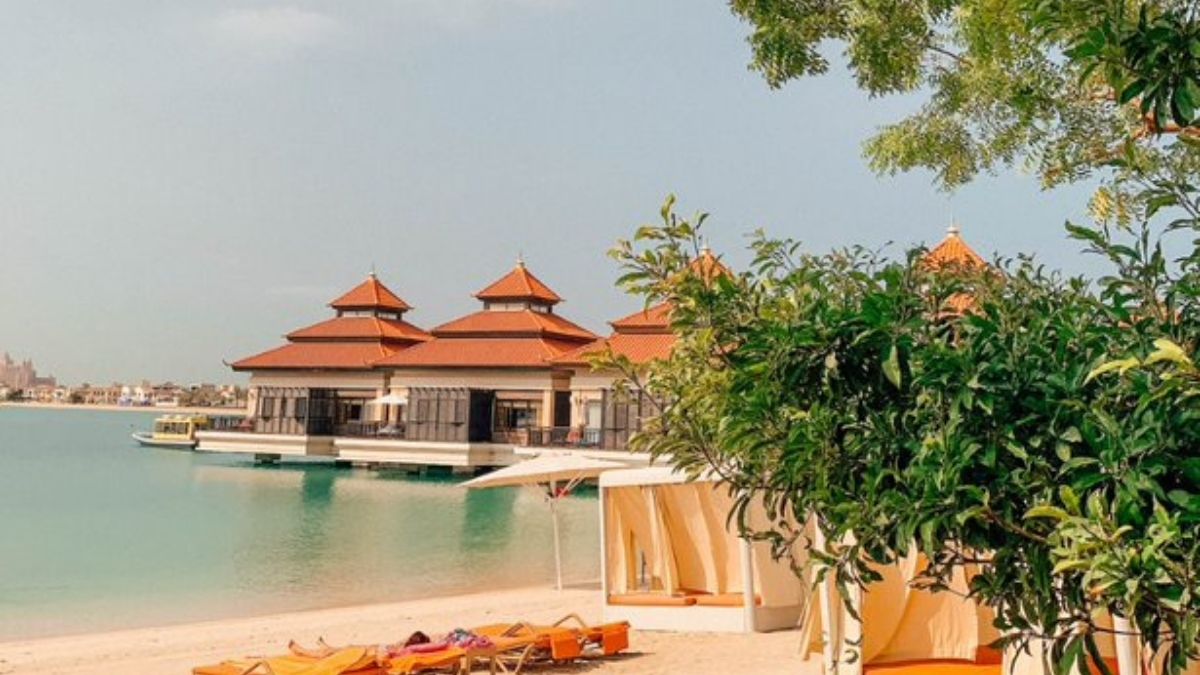 Anantara The Palm Dubai Resort is a luxurious five star resort located on the crescent of the iconic Palm Jumeirah. Surrounded by lush gardens, the beautifully decorated rooms and villas are uniquely designed with contemporary Asian flair overlooking lagoons or the Palm Jumeirah.
Dubai simply is a spectacle. From the fantastic theme parks to the awesome Burj Khalifa, tour the old town with a guide for a taste of what life used to be like in the early years of the city, and take a thrilling desert safari finishing with an evening of Bedouin hospitality under the stars.
Seven nights at the Anantara The Palm in a Deluxe Lagoon Room on half board, with direct Emirates flights for two adults and two children under 12, over October half term starts from £6,300.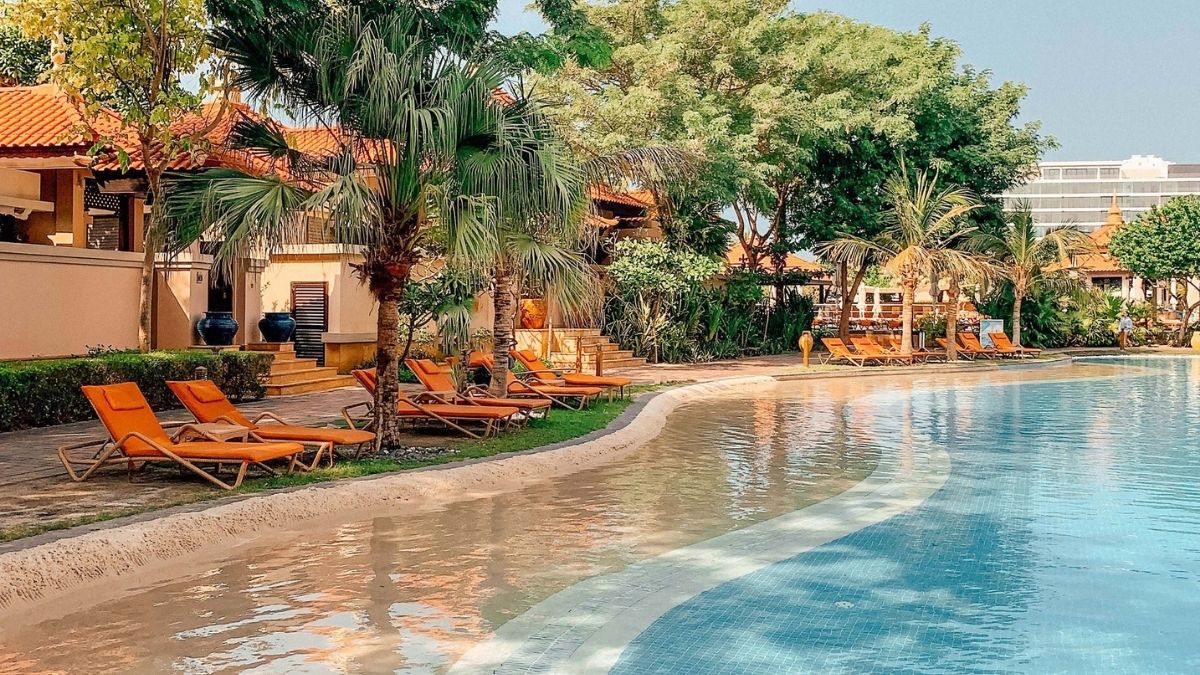 ---
Abu Dhabi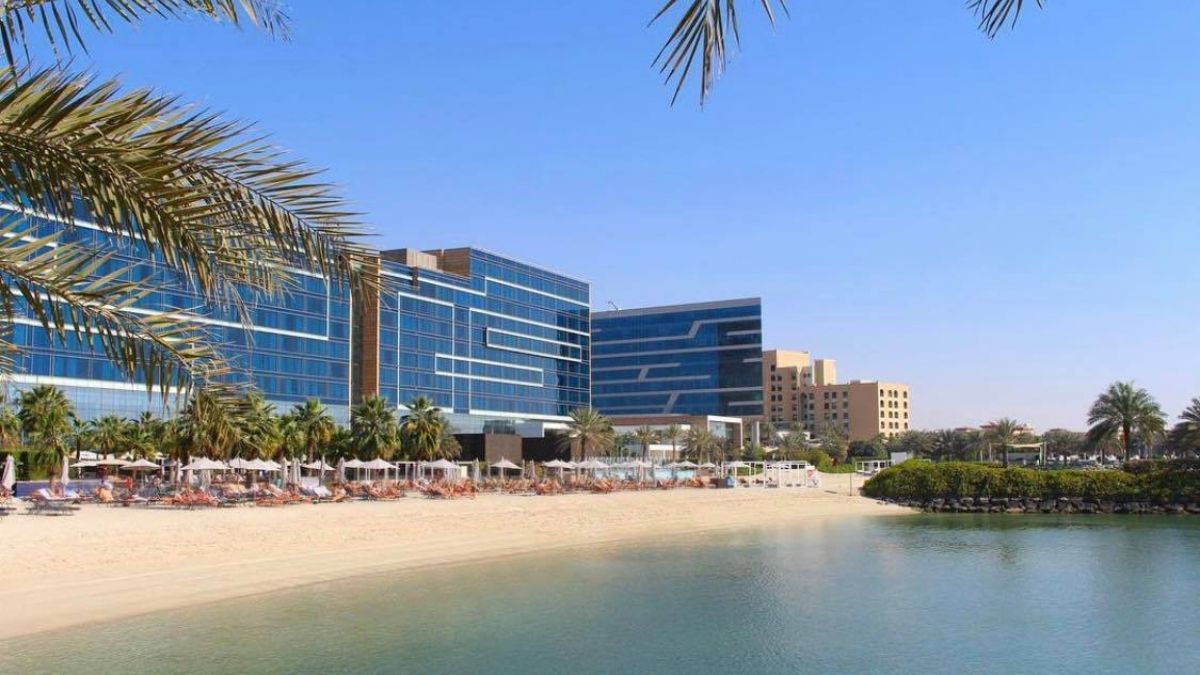 Escape to the Fairmont Bab Al Bahr in Abu Dhabi for fabulous UAE luxury and indulgence. From the moment you step into this beautiful hotel. you know you are somewhere special.
It would be easy to spend every day at the beach and pool, but do head out in the city for adventure. Visit the marina, home to the Grand Prix and the incredible Ferrari World park, take a flight over the city for amazing views, visit the immense Grand Mosque and the insanely beautiful Palace of the Emirates to learn more about the evolution of the UAE.
Seven nights at the Fairmont Bab Al Bahr in a Fairmont Room on half board Etihad flights for two adults and two children under 12 over October half term starts from £4,600.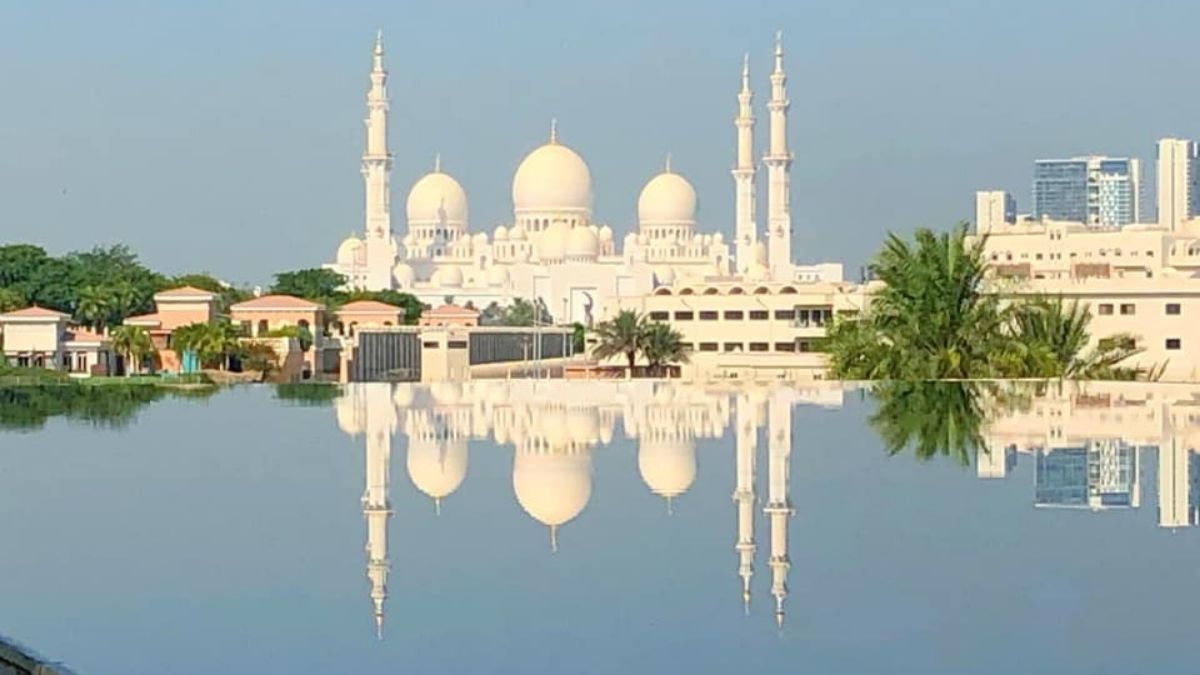 ---
Jordan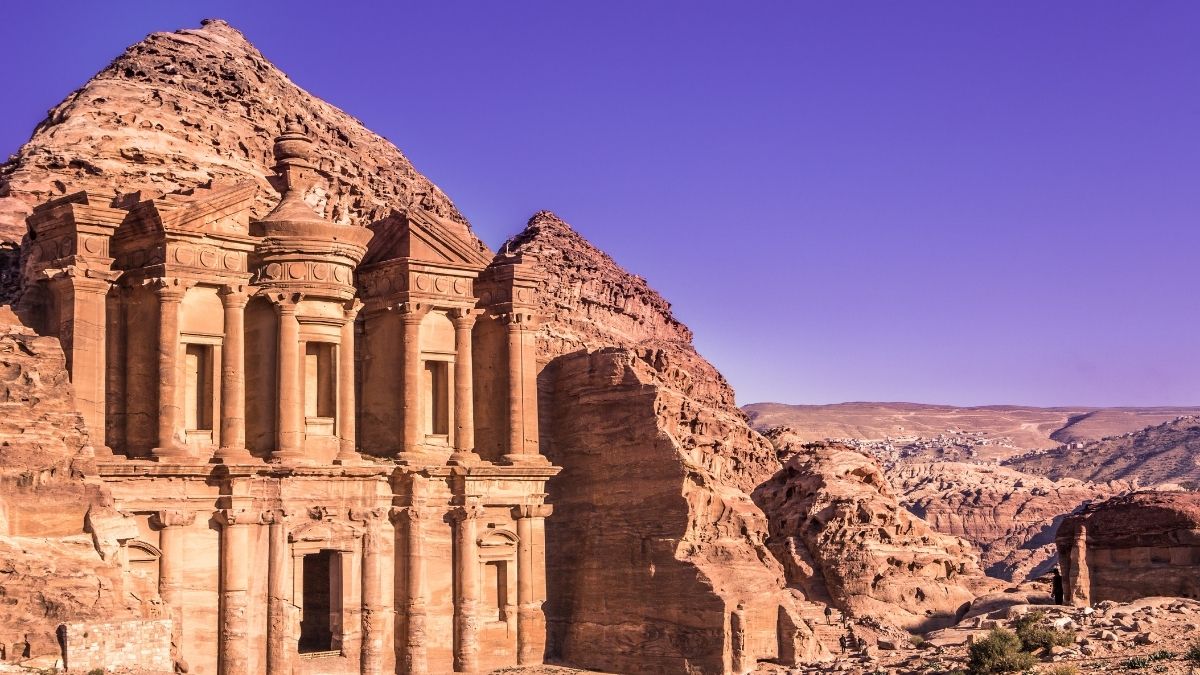 Home to the World Heritage Site of Petra and The Dead Sea, Jordan is a wonderful autumn destination for couples and families with older children.
Our six day tour will take you to Um Qais, overlooking the Tiberius Lake and the Golan Heights, the Greco-Roman site of Jerash and the ancient pilgrimage site of Mount Nebo before heading to Petra, one of the Seven Wonders of the World, a night in the Wadi Rum and finally on to the Dead Sea. Add on extra time for diving in Aqaba.
The six day tour takes in Amman, Petra, Wadi Rum and The Dead Sea, for two adults with flights to Amman starts from £5,990.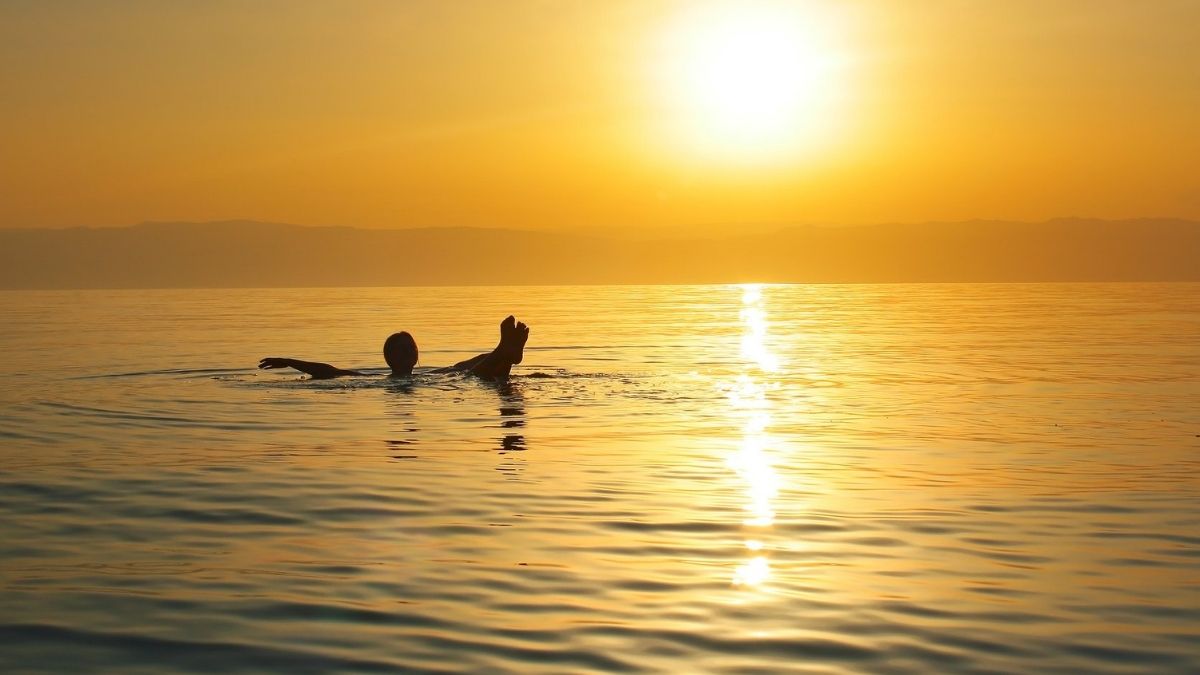 ---
Turkey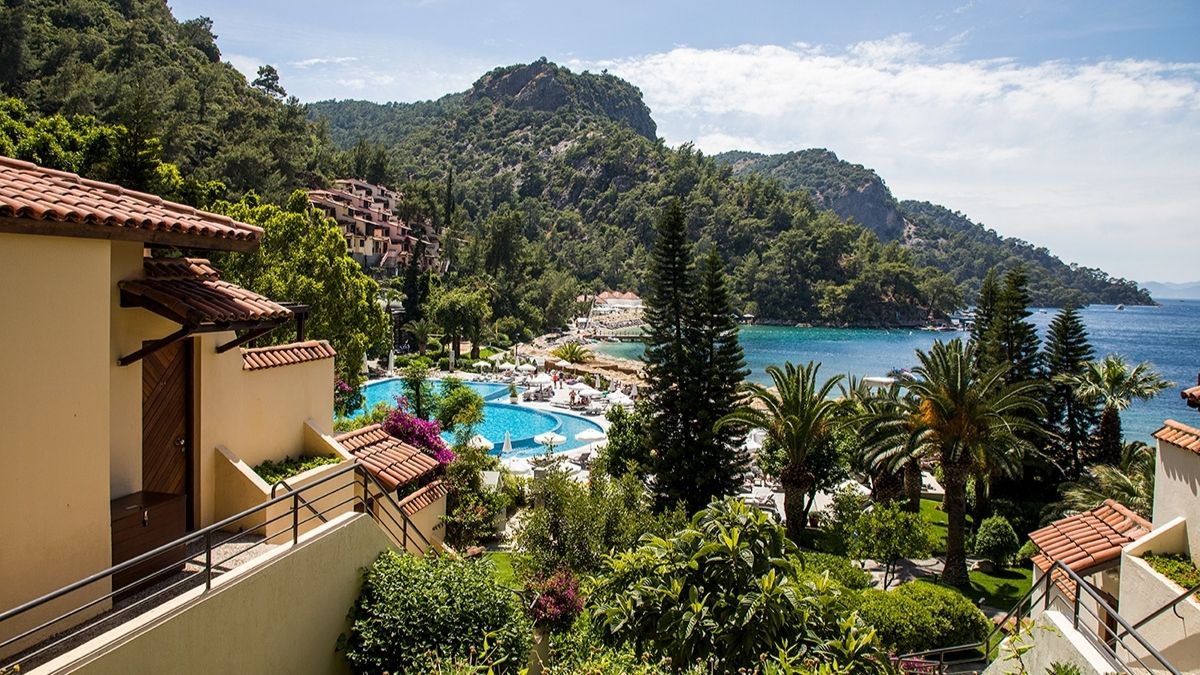 Turkey's Hillside Beach Club is a perfect choice for families of all ages. With activity for everyone, and plenty of pool and beach for the less active, it is a stunning destination for a quick October half term escape. With better availability and pricing than nearby Cyprus, Turkey is well worth considering. Take the chance to go diving or learn to sail, or get creative in the resort's dedicated art space. Or simply relax and enjoy the warm sun and cool waters.
Seven nights over October half term in a Superior Family Room for two adults and two children under twelve on half board with EasyJet or Turkish Airlines flights 2 starts from £5240
For couples and friends travelling together the D Resort Gocek is a stunning boutique resort within easy walk of good local restaurants. It's a place to kick back and relax in luxurious comfort. Borrow a complimentary bike or meander into the quaint village of Göcek, charter the hotel-owned luxury speedboat or sit and gaze at the astonishing yachts pulling into the very glamorous harbour.
Seven nights in October (excl half term week) including breakfast and with EasyJet flights starts from an incredible £952 per person.