Days 1 – 3 Dubrovnik
We began in Dubrovnik, perhaps best known these days for being the setting of Game of Thrones. If you are a fan, you won't be disappointed. If you are not, you will still love the culture and ambience of this historic former city state. Walk the famous walls – go very early to avoid crowds and the intense heat. We took a kayak tour with guide Ivitsa who filled us in on the history of the city as we saw it from the sea. Then we paddled out to the island of Lokrum, a protected nature reserve (and of course another Game of Thrones location) for a dip in its own 'Dead Sea'. It was certainly hard work for us non-kayakers but totally worth it.
We also headed out of town to the charming Kojan Koral for an evening of horse-riding and ATV driving. Both activities are suitable for total novices and a great way to enjoy the Croatian countryside. Beware though, you will get very, very filthy on the ATVs and the biting horseflies are pure evil.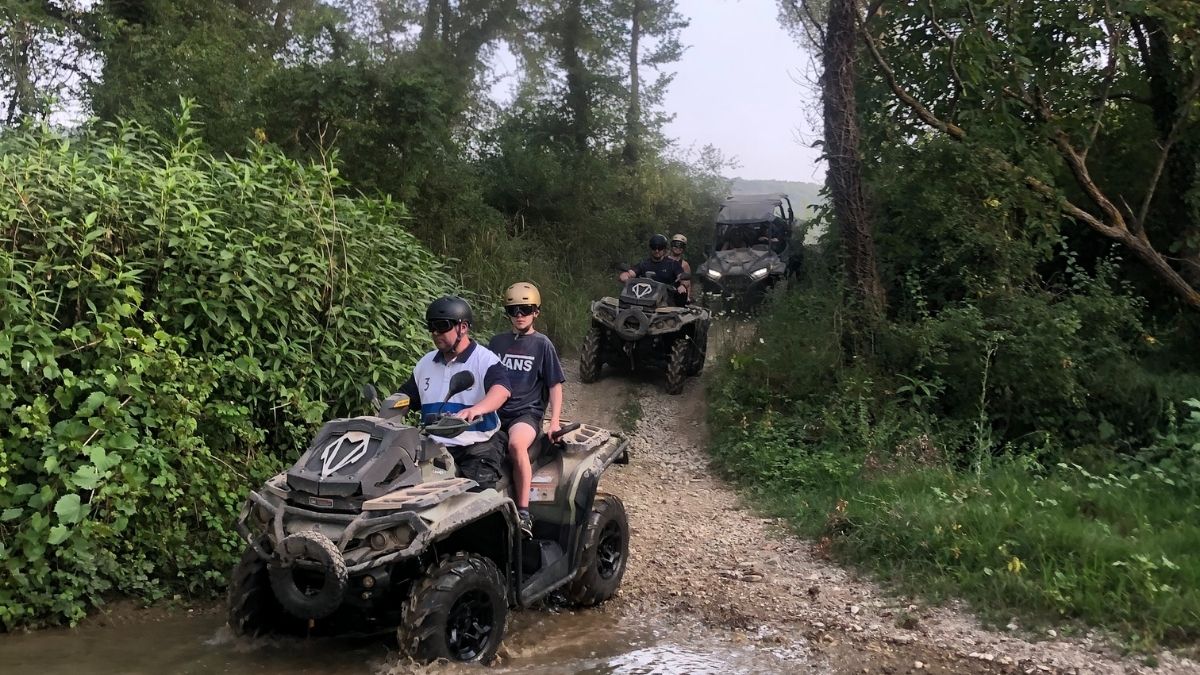 Day 4 took us away from Dubrovnik and onto Hvar via the island of Korcula by boat. Tom and Stan were superb crew keeping us entertained and well watered on the way. As well as swim and snorkel stops, we landed at Korcula for a walk around the pretty town and lunch. Do try the traditional Cevapcici. It looks quite unspectacular but is delicious.
We didn't stay on the island but it would make an excellent stopover to have more time to explore the birthplace of Marco Polo. Perhaps stay at the boutique Relais & Château Lešić Dimitri Palace in one of its six rooms or five villas.
We had just enough time to climb the bell tower, which must be one of my all-time least 'health and safety' experiences. Climb it at your peril!
Days 4 – 6 Hvar
Hvar is quite a party town! Its beautiful mediaeval alleys and streets are filled with shops of all sorts – from expensive boutiques to the typical tourist souvenirs. All charming with a buzzing atmosphere that feels totally safe. The town's marina is home to awesome super yachts, restaurants and bars, all alive at night.
We met guide Raquel for a fascinating walking tour of the old town, including the most delightful and one of the world's oldest public theatres. We followed this with a visit to the fortress that once protected the town and onto the picturesque old town of Stari Grad before finishing for lunch at Konoba Maslina up in the hills.
Another kayak tour, this time with Veselka, gave us another view of the island and the neighbouring Pakleni Archipelago, and aching arms once more. Rest and relaxation by the pool was the order of the remainder of the day.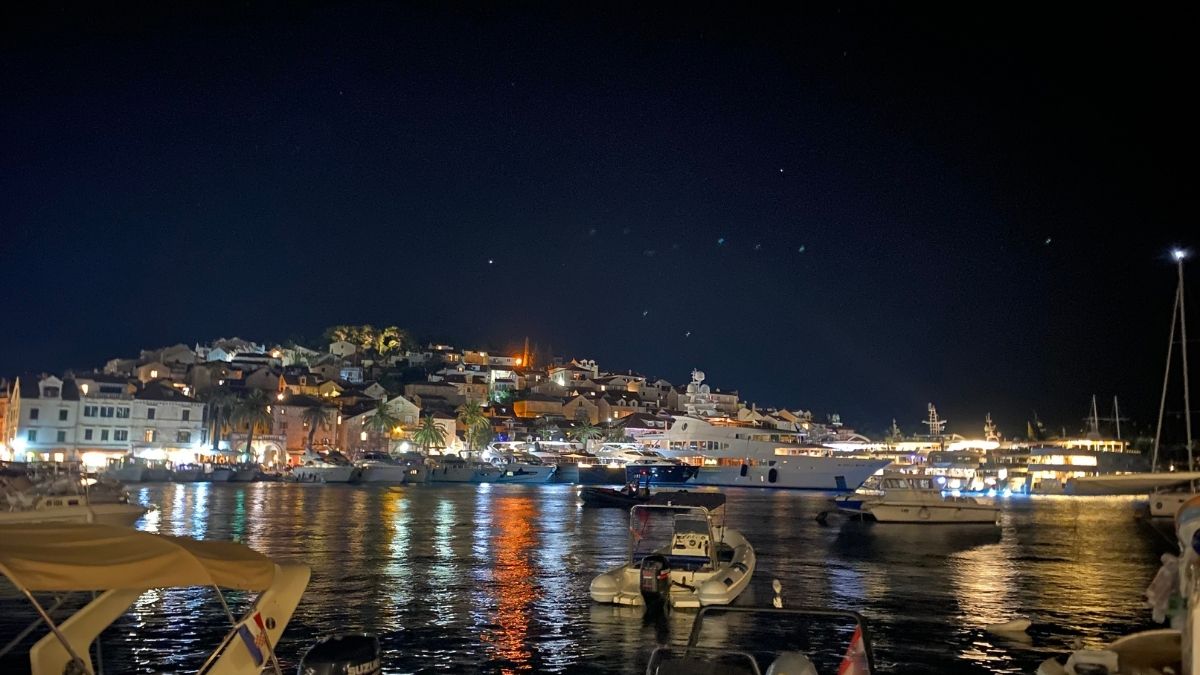 Days  7 – 10 Split
Another transfer, another boat. This time In the terrific company of skipper Renato and colleague Karlo, as we journeyed onto our final destination of Split. Brilliantly comfortable, with plenty of snacks and drinks, and lots of swimming and snorkelling – this really is the best way to travel! A brief stop took us to the Blue Cave which was totally stunning. And another delicious lunch on an almost self-sustainable island where we gorged on pasta and risotto.
While based in Split we enjoyed a not-too-exhilarating rafting ride with Croatia Rafting's George, who filled us in on the ecosystem of the Cetina River. Highlights included when someone fell from another raft (we shouldn't have laughed), one raft guide got his boat stuck and my husband leapt into the river from a very high rock ledge. That was a bit heart-stopping.
We spent another morning with guide Tina at the beautiful waterfalls of Krka National Park, where swimming is thankfully no longer allowed. No one needs to see inflatable flamingos in such a stunning natural setting.
The undoubtable highlight of Split however was on the tiny city island of Trogir where we lunched with the culinary genius Tatjana Ciciliani in her charming kitchen-dining room. If you want to taste the real Croatia, then this is exactly where you need to spend an afternoon. Close to being local royalty, Tatjana serves traditional food to nourish body and soul, while everyone has a hugely enjoyable time. Anyone who loves the art of food without pretense will adore this highly authentic experience. After eating, Tatjana showed us around the city, accompanied by her equally well known Chihuahua, Diego.
Sticking my neck out here, I'm going to suggest that you avoid Split. It's nice and is an okay base, but not as special as Trogir. Accommodation in this tiny city is limited, but well worth the compromise to stay in such a unique gem.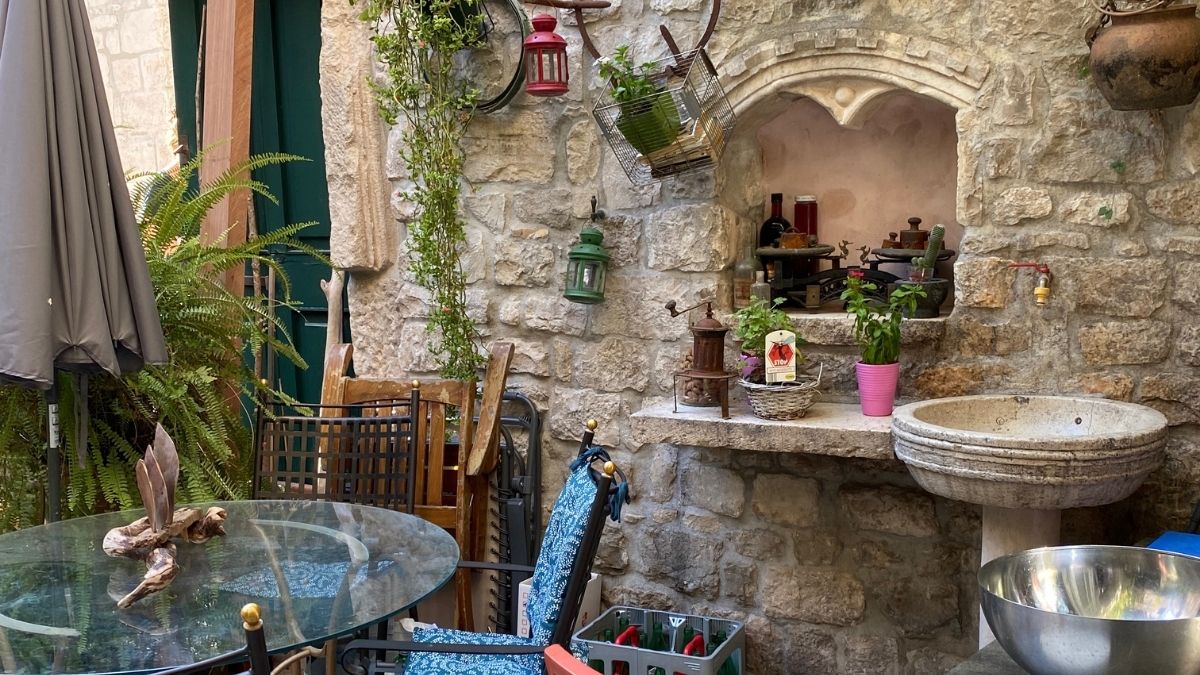 ---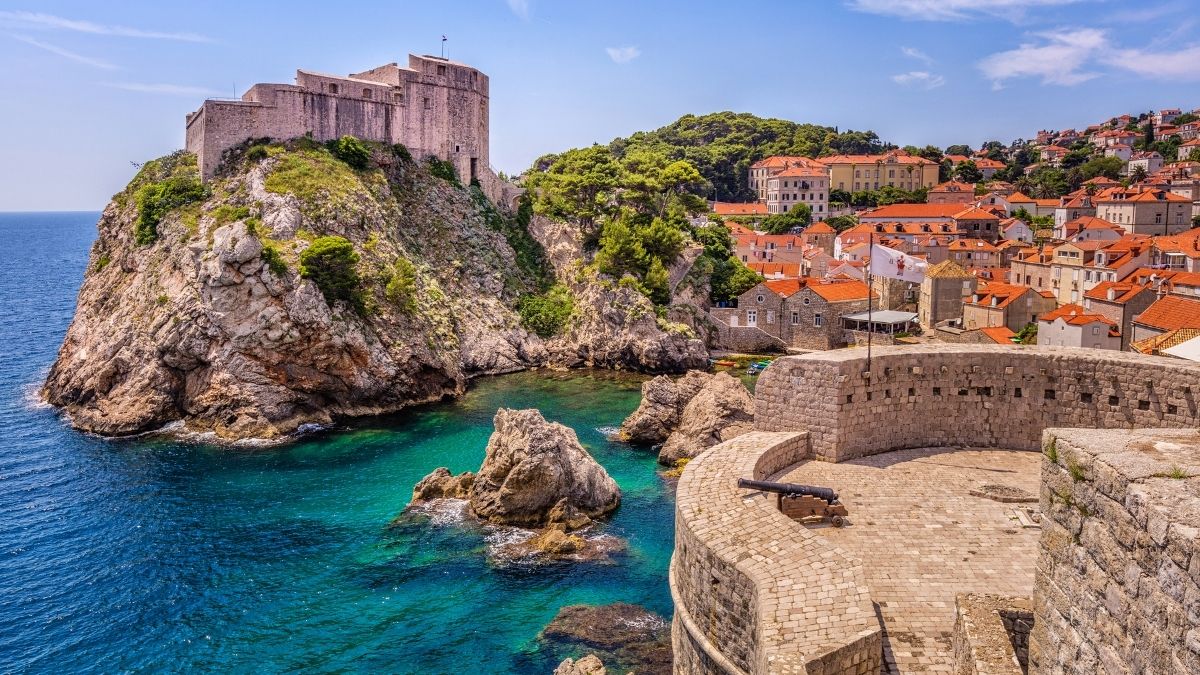 ---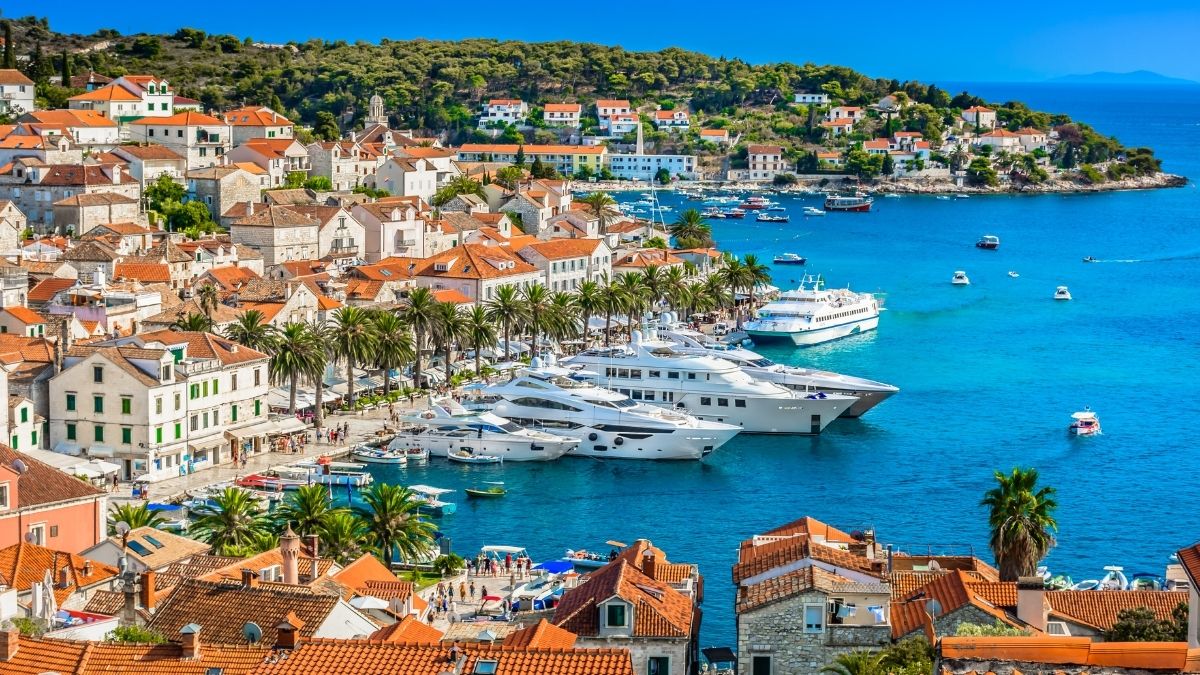 ---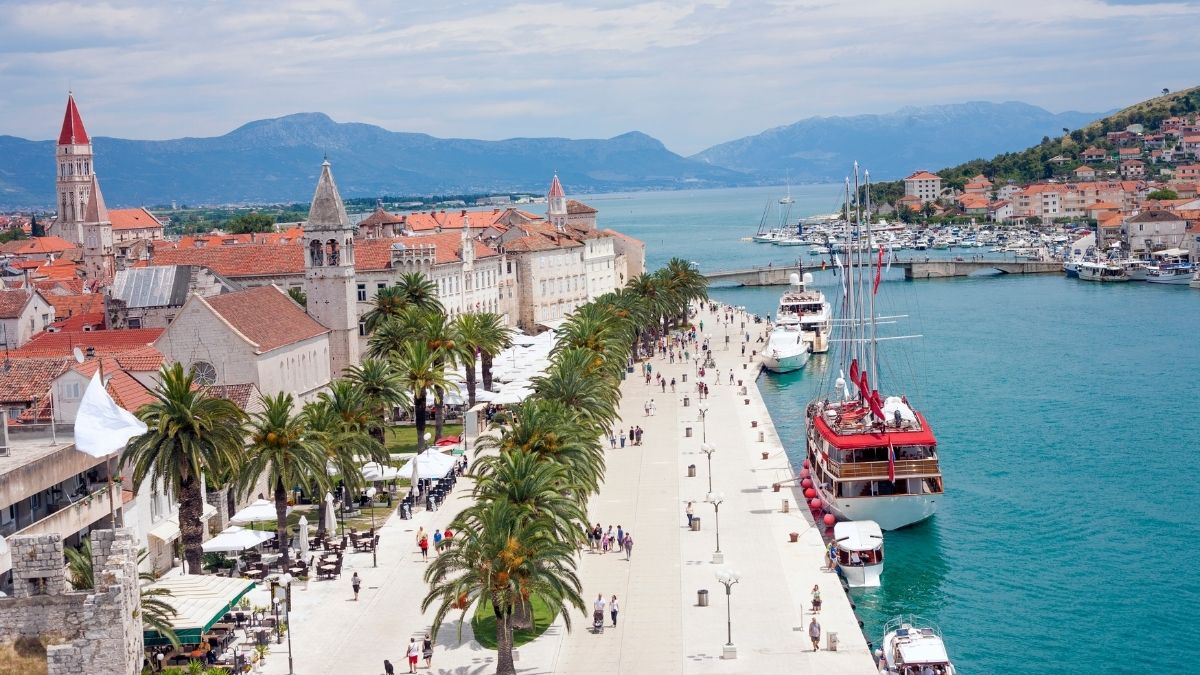 ---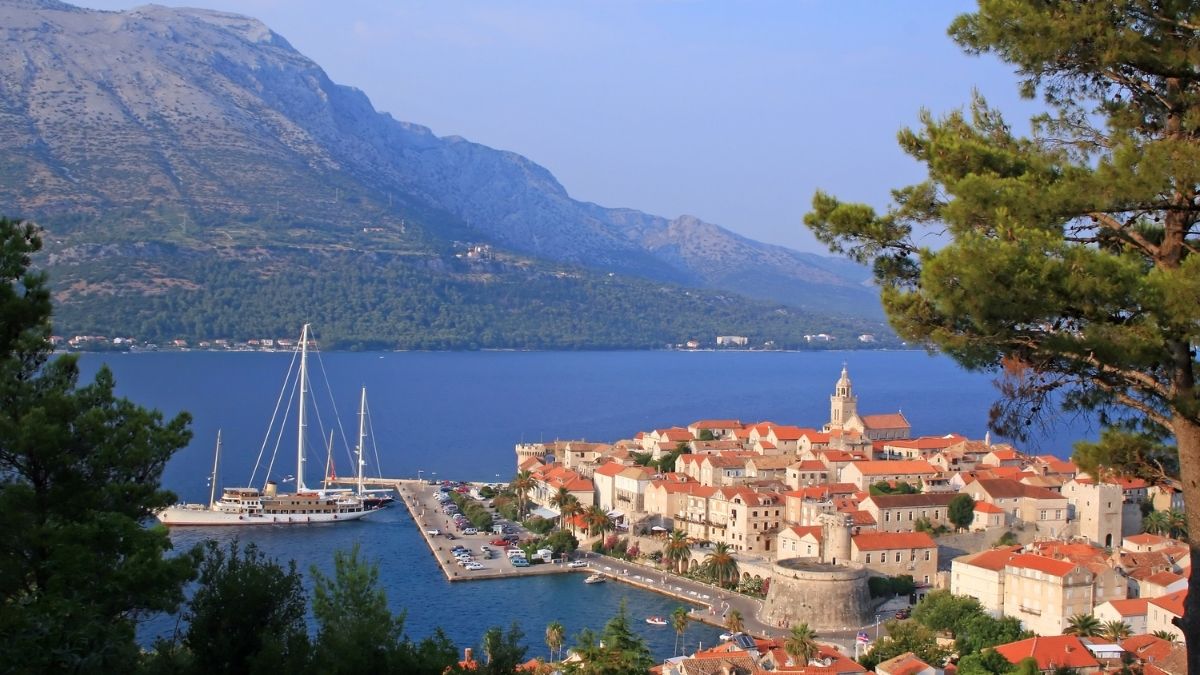 ---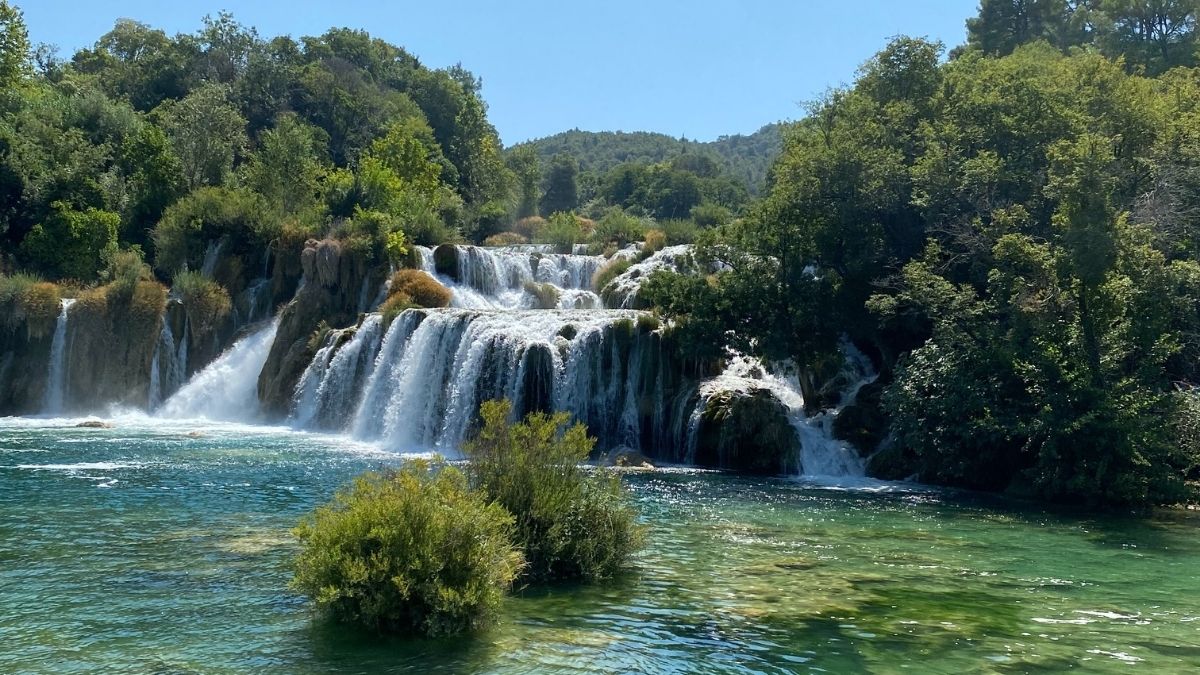 ---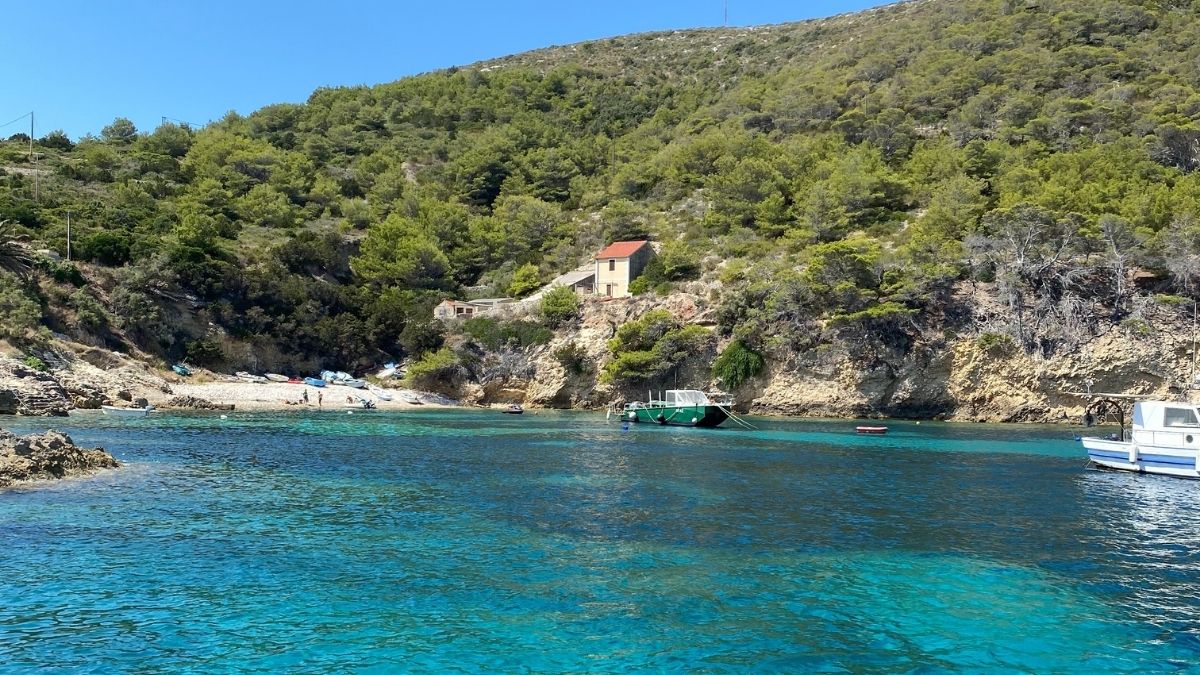 ---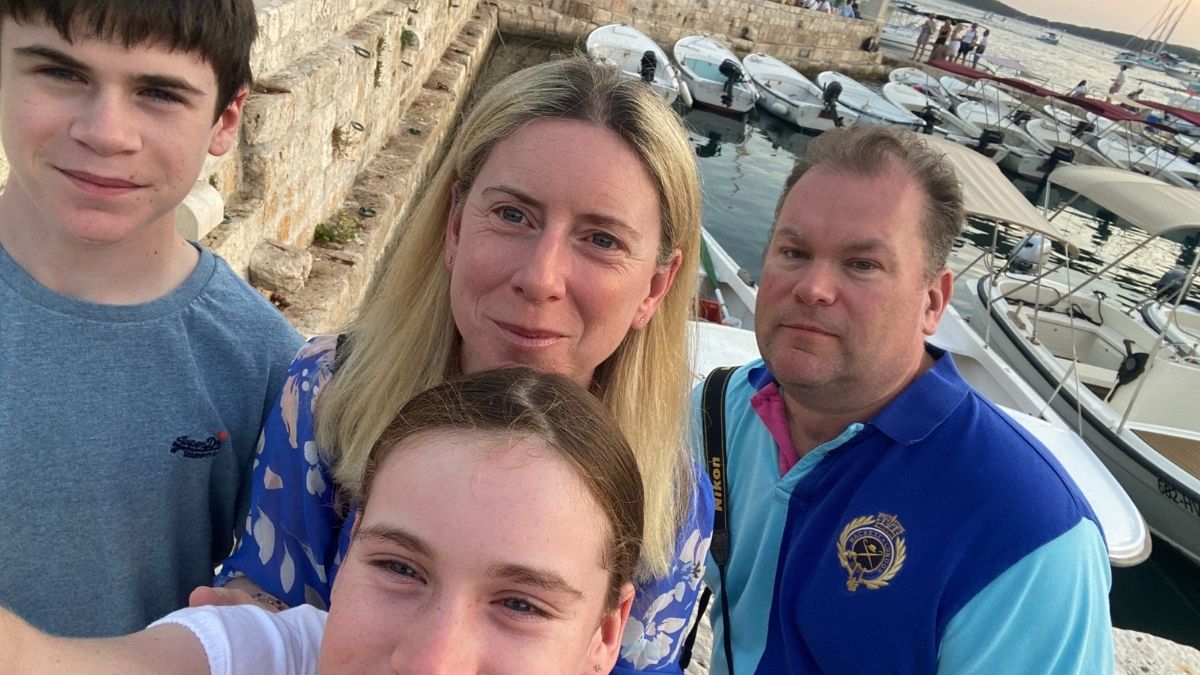 Food highlights
Croatia is a foodies paradise but with two teens in tow we avoided the high end restaurants. That said, Eden in Dubrovnik was delightful and simple, while the Pizzeria Castro in the centre of the Old Town was delicious and fun.
In Hvar we loved Giaxa, tucked into a side street off the main square. And of course Konoba Maslina for lunch at the hills.
Lunch with Tatjana was the highlight of our time in Split and I really can't rave about it enough.
Accommodation
We stayed at the Hotel Kompass in the new part of Dubrovnik. It was a great base with friendly staff and just 15 minutes in an Uber from the Old Town. Or be like Beyoncé and stay at the Grand Villa Argentina overlooking the Adriatic in splendour.
We stayed at the hugely popular Amfora in Hvar. However with echoes of a socialist past and very lively families, it's not exactly elegant or peaceful. But it does a job and is a pleasant 10 minutes seaside walk away from the town. For elegance and opulence, stay at the newly opened Elisabeth Palace with flashbacks of the old days of the Austro-Hungarian and Venetian empires.
The Radisson Blu in Split was another good base with pool and beach access. But for a more authentic experience I think I'd try to stay in or close to Trogir.
Who is this trip for?
This is not an ideal trip for young children. Instead, head further up the Dalmatia coast to the family focused resorts of Zadar. It is however, great for tweens upwards and perfect for all adult ages depending on what you want to do and see. I'd also suggest this as a great early/late season trip. Sightseeing in 30 to 35° heat is hard work and there is a lot to see. Everyone we met was incredibly friendly, welcoming and couldn't do more to help us learn about Croatia.
So to all of you who say 'I've always wanted to go to Croatia', what's stopping you? There's so much to see, experience and eat! For more on our trip, take a look at the Croatia 2021 highlights on the Instagram.