Take your own private photographer on tour
Do you ever think to yourself, " I am never in the photos of my family holidays because I am the one taking them ! "  Either that, or "we just didn't take enough", or "we didn't take enough/ any good ones !"  Well, this might not have to be a problem in the future.
We have teamed up with professional photographer, Ollie Weait, to offer a unique service to our clients.
Ollie can be as invisible as you want, whether its a family beach holiday, a city cultural break or a worldwide tour. His discreet style will capture some amazing moments of your travels, as well as some more staged shots if you prefer.
Ollie is an award winning art-director and photographer with over 30 years experience in image creation.
He can travel with private clients on their trips, holidays and weekends away and document and diarise the entire itinerary.
Through visually capturing the vistas, events and personal situations as they unfold, as well as making notes, on return the photographs are edited and the notes are written into context.
The book is then designed and art-worked in a bespoke manner and the result is a professionally printed, hard-cover 'coffee table' book which remains as a wonderful and extensive record of the trip.
Discretion is key and maintained at all times. Due to client confidentiality it's not possible to show interior pages here, however an example of how the books look is presented below.
The end finish of the book and how many are printed are all open to discussion. From hand-binding and linen covers, to slipcases and fine art paper.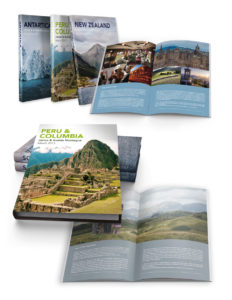 Please contact us for more details and be sure to book up in advance.
Call us
Speak to our team:
Email us
Visit
Monday – Friday: 9am – 5:30pm
Saturday: 10am – 4:30pm
1 Market Place Mews,
Henley-on-Thames, OXON RG9 2AH