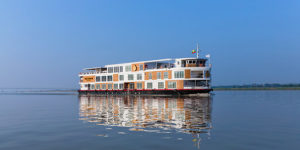 50% OFF SELECTED JULY 2016 DEPARTURES
DEPARTURE DATES:
Monday 18 July 2016 – Bagan to Manadalay, 4 nights
Friday 22 July 2016 – Mandalay to Bagan, 3 nights
Monday 25 July 2016 – Bagan to Mandalay, 4 nights
Friday 29 July 2016 – Mandalay to Bagan, 3 nights
One of the best places from which to observe the changes taking place in Myanmar right now is on a cruise along the Irrawaddy River. Flowing from north-to-south and lined by tiered pagodas, ancient temples and isolated villages, it's the main artery of Myanmar. The Strand Cruise is a brand new cruise boat, named after its sister property, the Strand Hotel in Yangon, which offers three and four-night itineraries between Bagan, one of the world's greatest archeological sites, and Mandalay, in 27 air-conditioned ensuite cabins. Each cabin has floor-to-ceiling windows to take in the magnificent views and 24-hour butler service. As well as spa treatment rooms, an outdoor pool and gym, we predict that the top-deck bar will be a focal point for sipping cocktails at sunset. The cruise's excursions are perhaps the biggest draw and are all included in the cost. You can visit the royal cities of Mingun, Amarapura and Ava by horse-drawn cart; take in landmarks such as the U Bein bridge that stretches over one kilometre across Lake Taungthaman; and marvel at the enduring beauty of Myanmar's innumerable temples and monasteries. Aside from these treasures, you will be rewarded by sightings of everyday life – thatched homes on stilts, bullock carts and ox ploughs and a way of life which has remained unchanged for a long time, but which may not stay this way for much longer.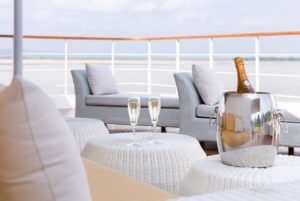 RATES ARE INCLUSIVE OF:
> All excursions and activities
> 3 meals per day onboard during the cruise
> Complimentary soft drinks and local beer throughout the cruise
> Complimentary house wine during meals
> Complimentary wifi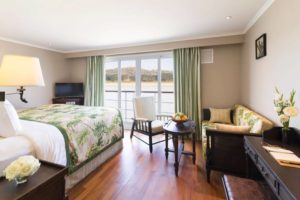 We can include this cruise as part of a private tour of Myanmar and arrange all flights, land accommodation, trips and transfers – please contact us for a bespoke quote.
Contact us today on 01491 575 987 for further details or email info@savilerowtravel.co.uk