What's on your travel agenda? A super quick break in Paris to enjoy top notch brasserie cuisine, or a jaunt to gorgeous Grenada? Whether you prefer to travel short haul or head for the beaches of the Caribbean, Seychelles or Zanzibar, the world awaits you.
Perhaps book your next short break in Portugal for the perfect city and golf getaway. Explore the back streets and vibrant neighbourhoods of Palma de Mallorca without the heat and crowds. Or experience exquisite Parisian luxury on your terrace overlooking the Eiffel Tower.
---
PARISIAN SUPER-LUXE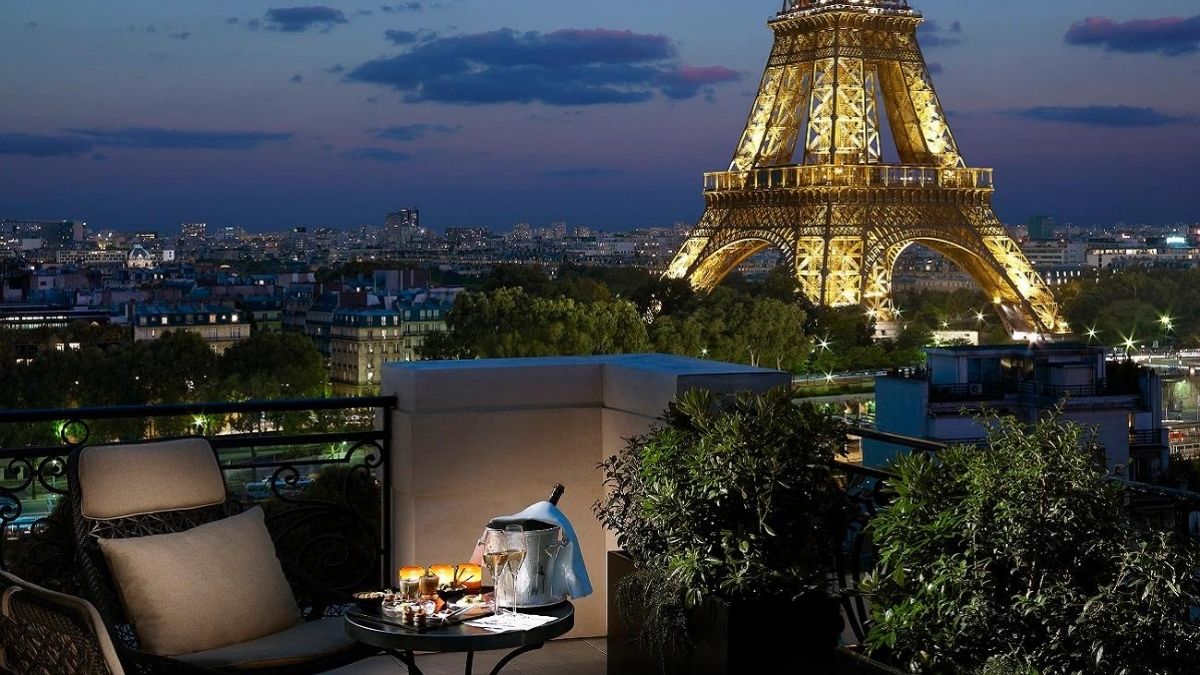 SRT's Giles is back from a luxurious weekend in Paris, and frankly we are all more than a little envious. He reports that the Shangri-La Paris not only meets but beats expectations with it's style, glamour and location. Whether you fly or take the train, this is a very easy short break that somehow seems to get overlooked.
The Shangri-La Paris is the former home of Prince Roland Bonaparte, gracefully restored as a Parisian palace. Its position gives breathtaking views of the Eiffel Tower and is home to France's only Michelin-starred Chinese restaurant. After seeing the sights, relax by the beautiful indoor pool bathed in natural daylight thanks to enormous glass windows, located in what was once Prince Roland Bonaparte's stables.
While in Paris, Giles sought out a few new restaurants off the usual tourist trail. Les Enfants Perdus, Cafe Charlot, Hotel du Nord and Buvette Gastrotheque. And re-visited the old favourite La Coupole, the brasserie famous for Fruits de Mer and hosting film stars and poets since 1927. He says it was just as good as ever!
Contact us for more information and pricing.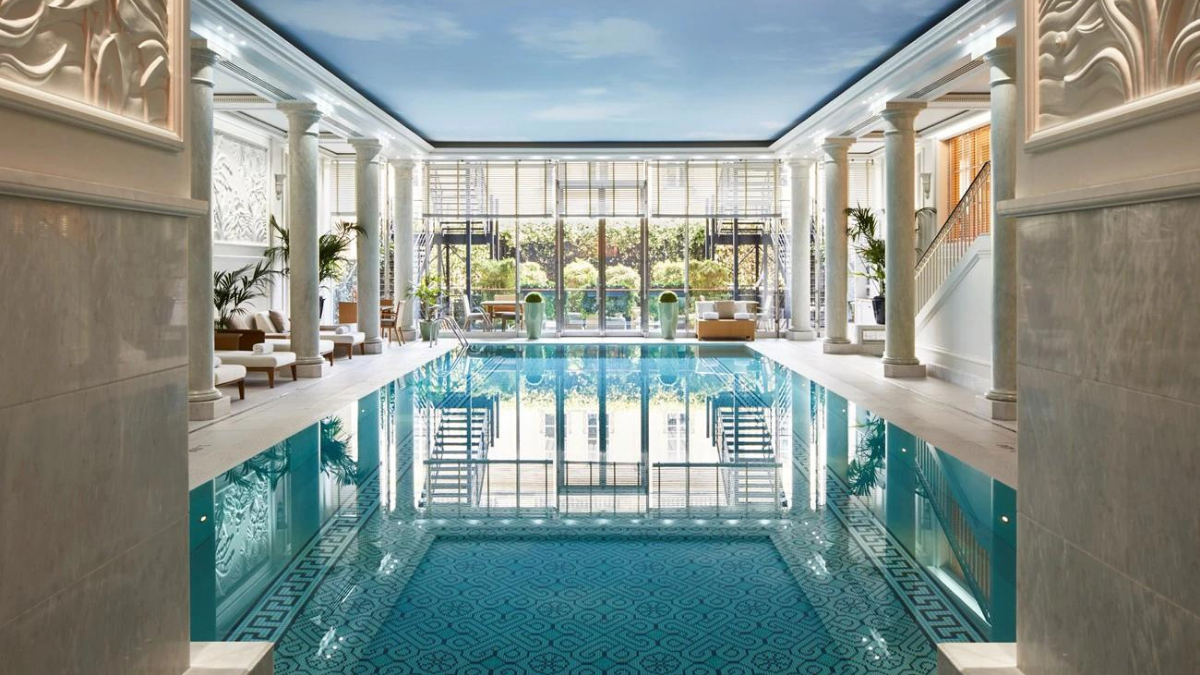 ---
PERFECT PALMA DE MALLORCA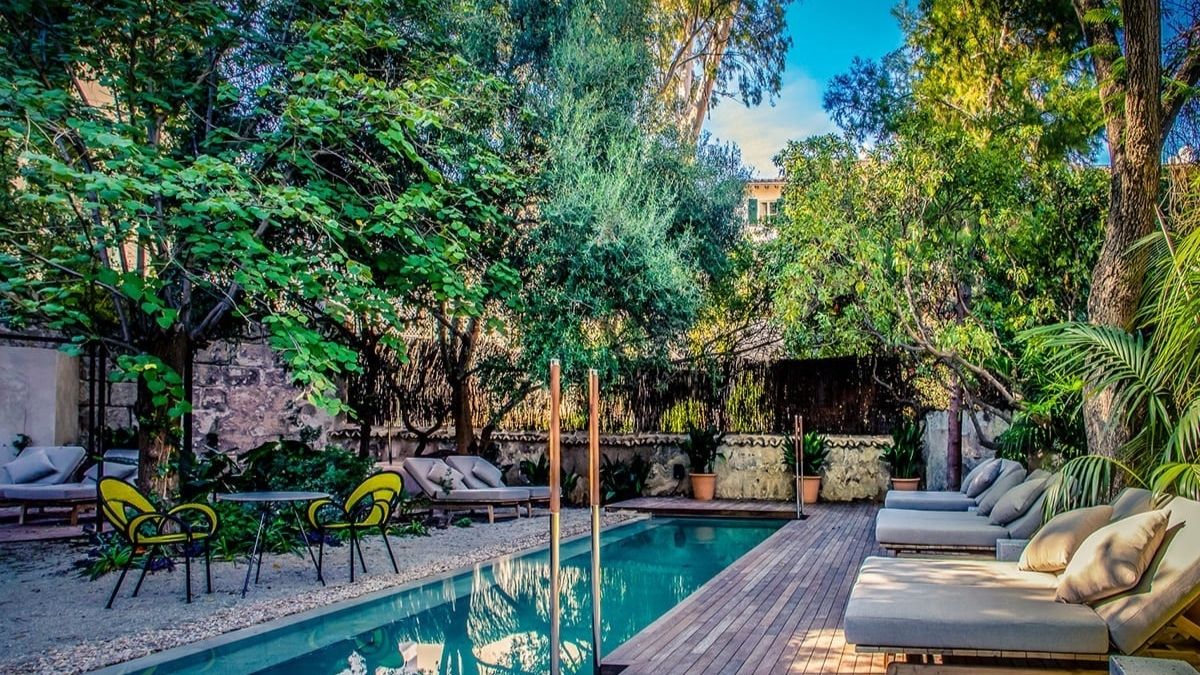 Take an alternative spring or autumn city break in delightful Palma de Mallorca. Without the summer heat and crowds, spend time wandering through the bustling city centre, the main shopping street of Avenida Jaime III, the historic area of Casco Antiguo, the trendy area of Santa Catalina, the sea front lively strip along Paseo Marítimo and the fisherman's barrio of Portixol and Playa de Palma. Golfers will be happy with the exclusive hillside golf area of Son Vida.
Stay at the beautiful boutique Can Bordoy Grand House & Garden in Palma's cultural La Lonja district. Experience decadent romanticism and the art of quiet elegance at this sanctuary of hospitality. Enjoy one of the best breakfasts in the city in the largest private garden in Palma. At night, taste gastronomic heaven at Botànic Restaurant with its superb ambience and the most divine of flavours.
Contact us for more information and pricing.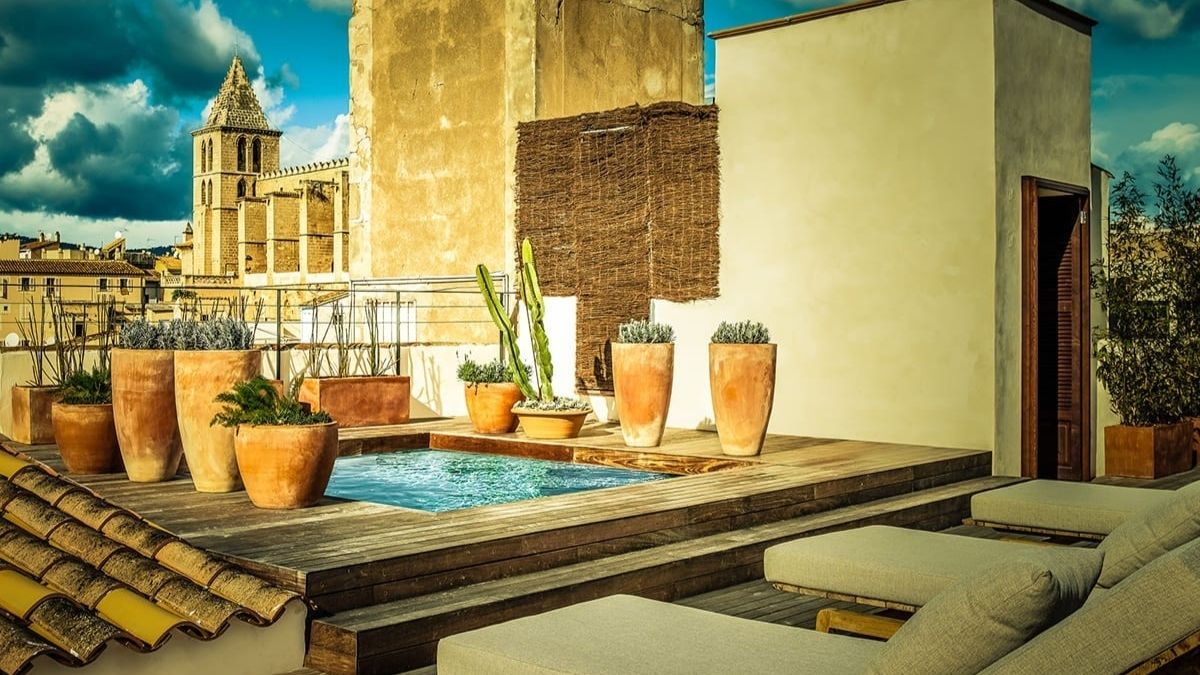 ---
LUXURY IN LISBON – CITY & GOLF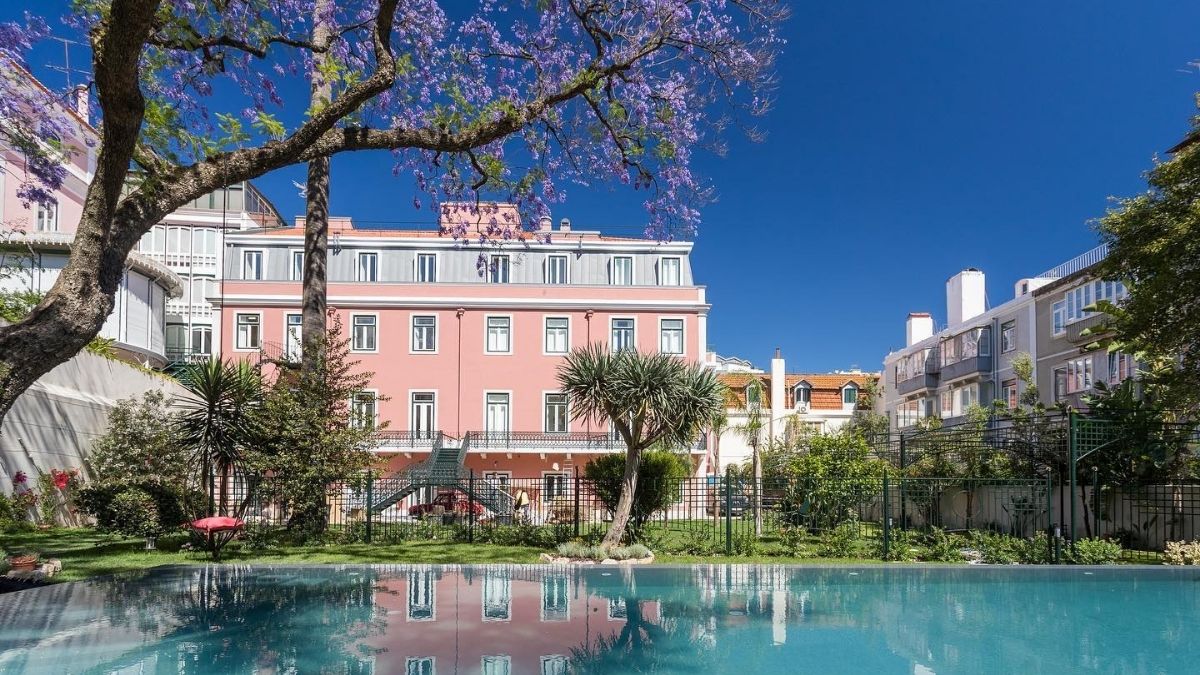 Portugal really is the perfect destination for an extended city break. Explore one of the most delightful and friendly cities in Europe, with fine wine and cuisine, culture and history, and of course the most delicious custard tarts. Stay at the delightful Palácio Príncipe Real, an oasis of refined luxury in the heart of the city. Enjoy a flavour of times gone by when life was lived at a slower pace and afternoon tea was enjoyed in the drawing-room or garden.
Golfers are spoilt for choice. Within an easy distance of Lisbon, is the Penha Longa Resort, situated within a 545-acre National Park on the southern Sintra Mountains. Here guests can play the 27 hole course (3 different constellations) designed by Robert Trent Jones Jr, or relax in the divine Six Senses Spa.
Contact us for more information and pricing.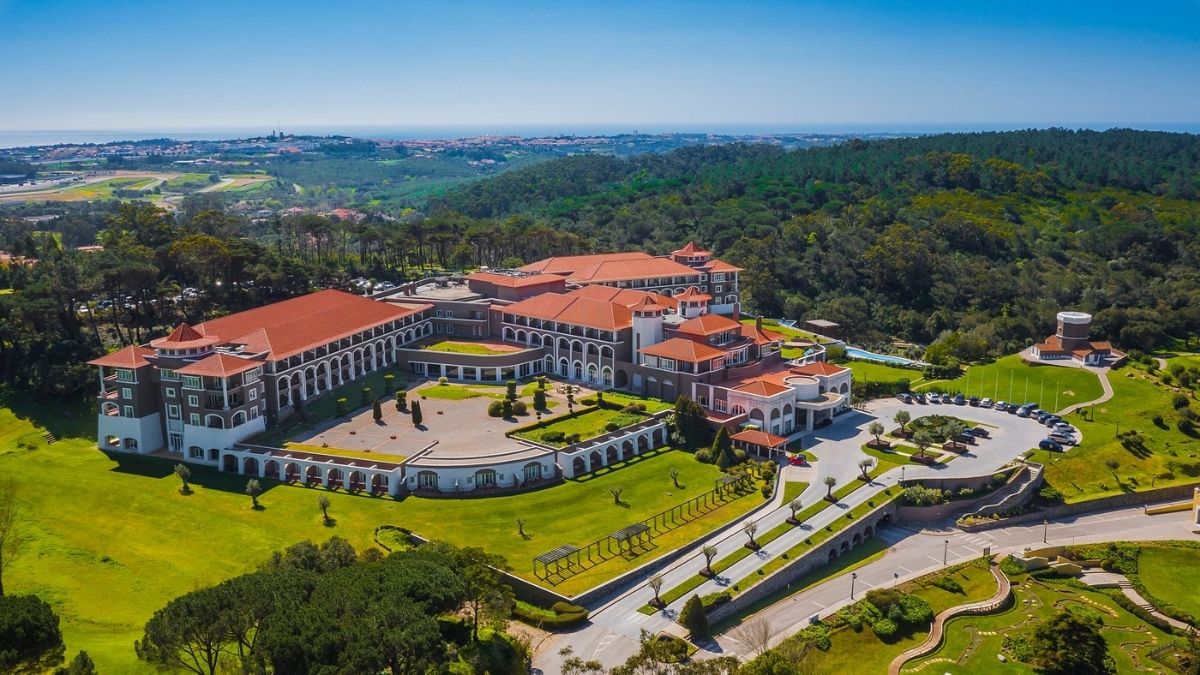 ---
GO TO GRENADA!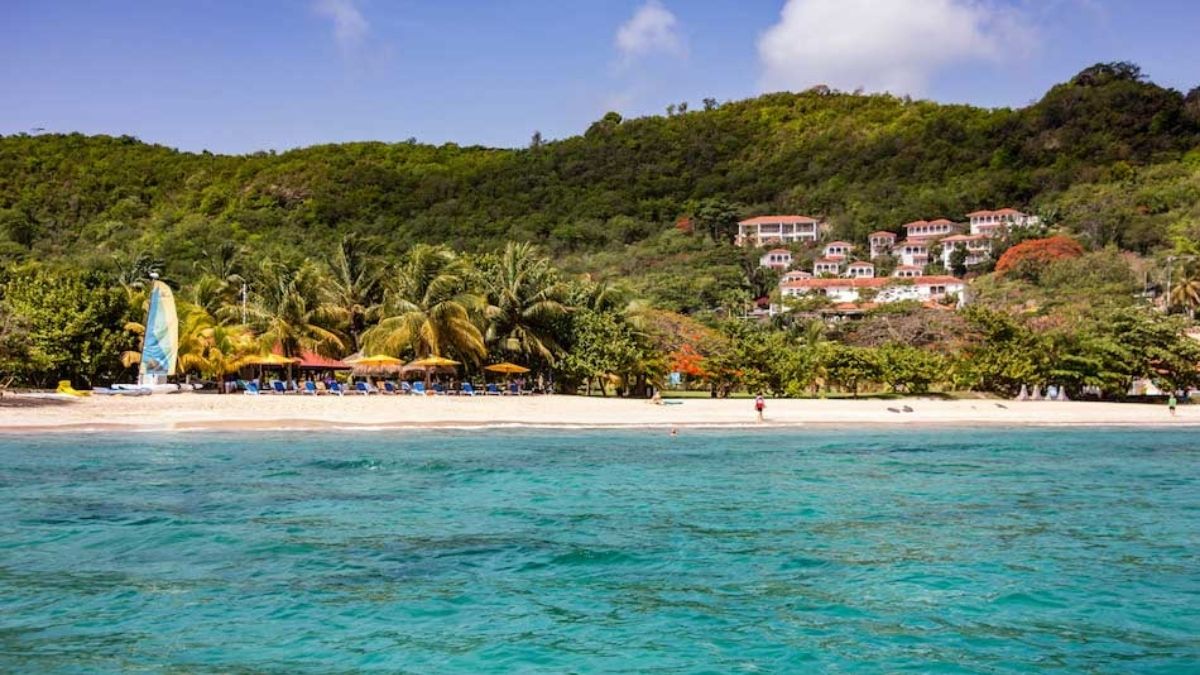 Tucked on the hillside atop Grand Anse Beach, Mount Cinnamon Beach Resort is an enclave of 37 luxury villas and suites, each with its own veranda of sweeping views of natural, unspoiled beauty.
Discover the wonders of Grand Anse Bay on paddle board, kayak or sailboat. Snorkel with colorful tropical fish in the turquoise waters just off the beach. For the adventurous traveller, a hike through the lush rainforest satisfies the wanderlust.
Contact us for more information and pricing.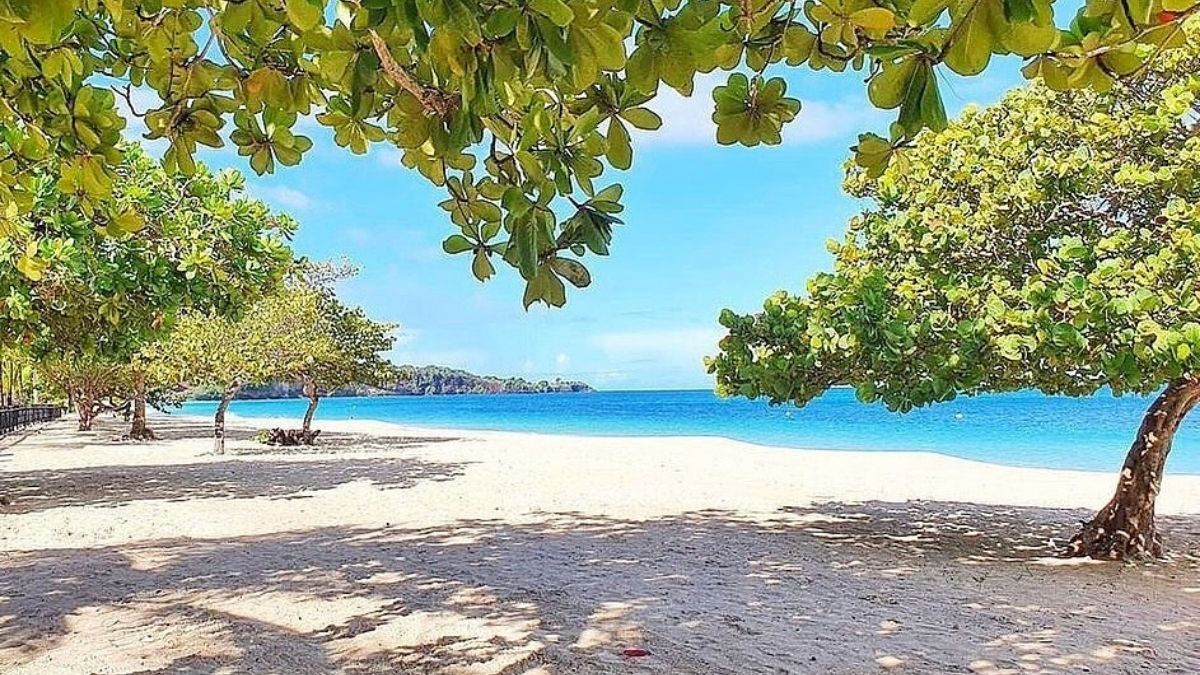 ---
SIMPLY STUNNING SEYCHELLES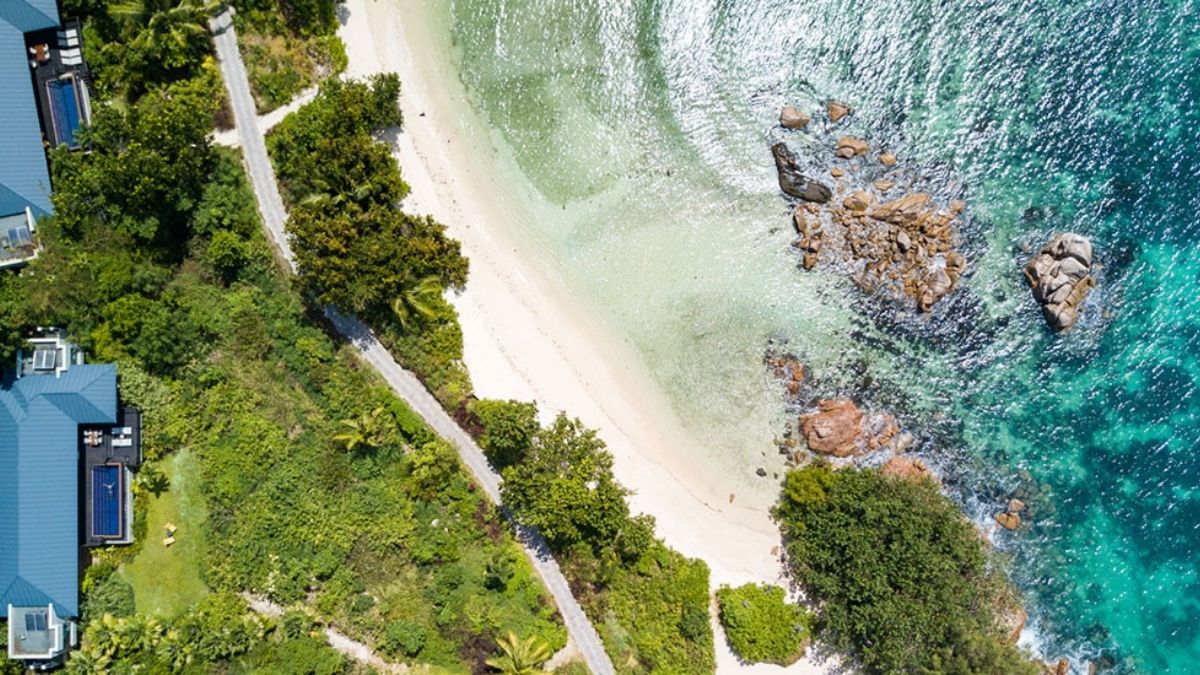 Nestled on the magical island of Praslin, Raffles Seychelles is an exquisite collection of private pool villas, touched by the sublime beauty of white powdered sands, opal-hued oceans and lush green hills.
Stay in an elegant Hillside Pool Villa for the ultimate in luxury Seychelles holiday. Each villa at Raffles Seychelles features a private outdoor pavilion, plunge pool and balcony to soak up breathtaking views. Only 15 minutes by plane or helicopter from Mahé island (or a scenic 55 minutes by ferry), and a million miles from the ordinary, Raffles Seychelles is loved by those with an adventurous spirit and a taste for the very best.
Contact us for more information and pricing.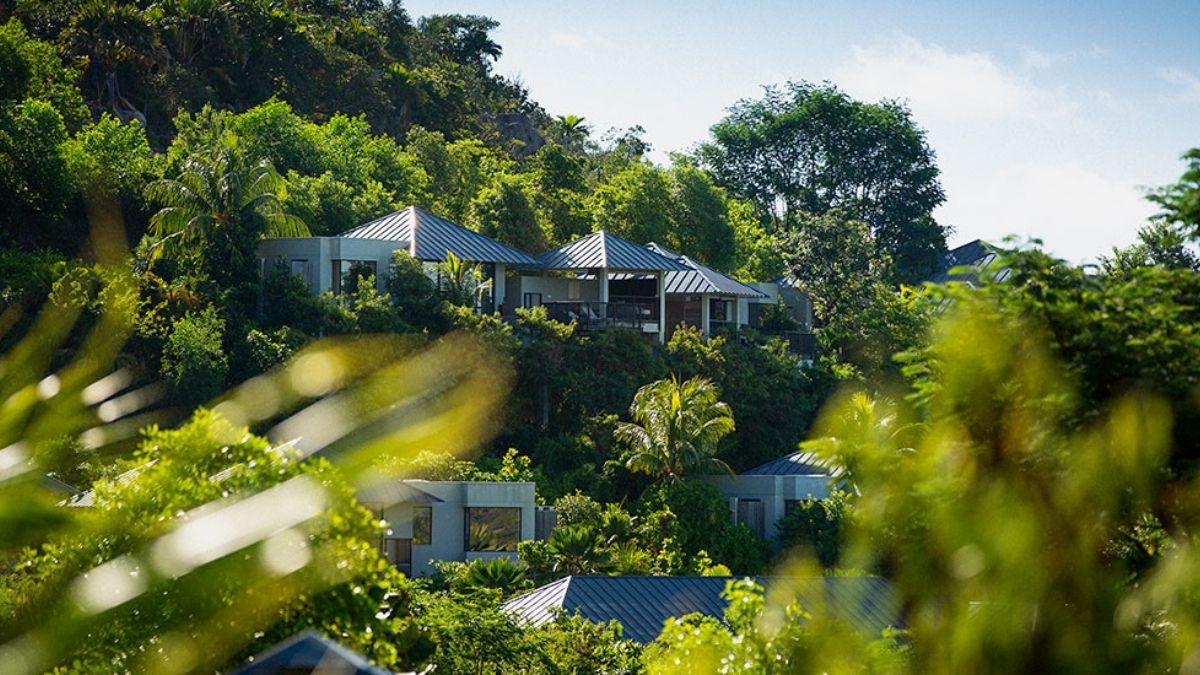 ---
AWESOME AFRICAN ADVENTURES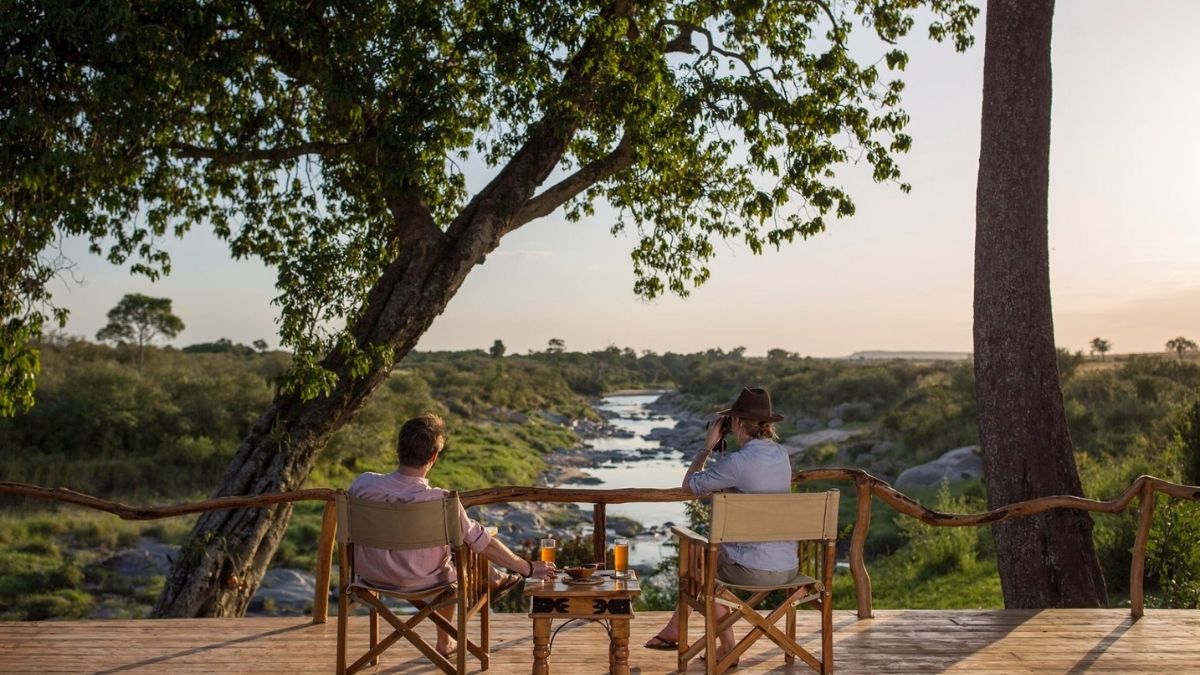 Our Africa expert Lucie Thaxter is a big fan of the luxury Rekero Camp. Keep your eyes open for prides of lion, cheetah scanning the sun-bleached plains from atop a termite mound and elephants drinking at a waterhole. Spend afternoons kicking back with a G&T on the deck to watch the river crossings or stretching out on your private veranda with spectacular views of the herds.
Follow this with a few days at Matemwe Lodge in Zanzibar. Its blissful location and famously relaxed atmosphere make it the ideal place to unwind. Whether you take a break in a hammock or dive the depths of the Indian Ocean, Matemwe Lodge provides an unbeatable island escape.
Contact us for more information and pricing.