For every ornate temple and grand palace Thailand boasts, there is also a beautiful tropical beach resort to match it, not to mention the awe-inspiring wildlife tours on offer. This combination makes Thailand the ideal destination for a family holiday and an introduction to the world of travel.
Touring a country with children needn't be a stressful experience either.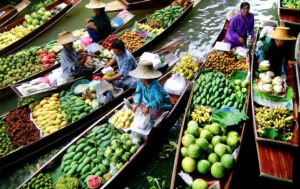 Start by jumping feet first into Thai cuisine with a foodie tour through Bangkok, Taling Chan floating market is a short ferry ride from central Bangkok and is a great place to start. Here you'll find ladies selling grilled langoustine and crab from their boats, or chicken skewers for a more child-friendly dining experience.
We'd recommend a stay at the Chatrium Hotel Riverside Bangkok, for low-key luxury, surprisingly spacious guest rooms, and offering unparalleled views of the city, all sat overlooking the Chao Phraya River.
Once you're sufficiently acclimatised in Thailand, it's time to head up to Chang Rai for 3 days on the Thai, Laotian and Burmese border.
One option is a few days stay at the fabulously unique Four Seasons Golden Triangle. Accessible only by riverboat this is a collection of remote jungle lodges that don't compromise on quality, with some of the finest accommodation and food & beverage options the region has to offer.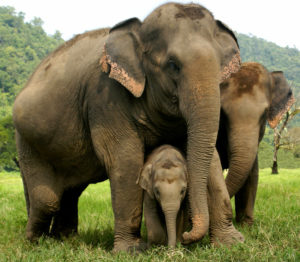 Alternatively, you could visit Elephant Hills, like our Senior Sales Consultant Nuri did with his 2 daughters in 2017. Not only will your little ones feel like Mowgli in your tented jungle lodge, but they'll also have the opportunity for daily visits to the elephant sanctuary for bath time. Getting up close and personal with these beautiful, inquisitive animals is an unforgettable experience for children as Nuri will attest; "One of the elephants took a shine to my eldest daughter, just 7 at the time, plonking its trunk on her head- her smile didn't fade for days!"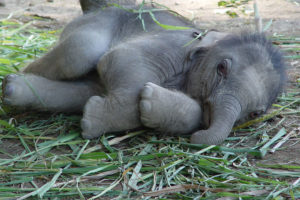 Experiences like that are amazing for a child, and not just for the photo opportunities. Elephant Hills has a focus on real sustainable and eco-tourism, so you won't just play with the elephants you'll be actively learning about them too!
A trip to Thailand isn't complete with at least a week of immaculate beaches. We'd recommend a stay at the Pimalai Resort and Spa on the South Coast of Koh Lanta. Literally translating to "Patch of Heaven", this fabulous resort certainly lives up to its name. It has a multitude of activities for all ages, from canoeing and windsurfing to Thai cookery lessons and even a certified PADI dive center.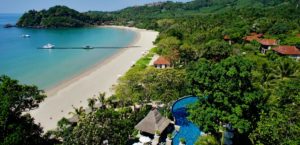 Alternatively, on the East Coast of Ko Yao Noi in the Malacca Strait is the spectacular Sex Senses Yao Noi. Tranquility is top of the agenda here, with beautiful villas sat on a largely deserted island. The bonus? All children under 11 stay for free.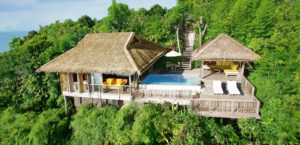 If Thailand doesn't take your fancy we've got tours ready to be tailored to your needs across Southeast Asia, including Cambodia, Vietnam, and Indonesia.
Our only limitation is your imagination, so what are you waiting for?