Norway
Norway's wildly dark skies are often labelled the best place to witness the lights. With a latitude and climate perfectly suiting the Aurora, the show frequently lights up the skies from October until March, and even sometimes in the summer months. Experience the cosmic show from spots like Tromsø, Kirkenes, Alta, and Nordkapp, where wide open spaces offer unobstructed views of the skies. The country is also able to offer an array of day-time activities to keep busy while you wait for the skies to darken, including skiing, ice-fishing, dog-sledding and cruising through the magnificent landscapes.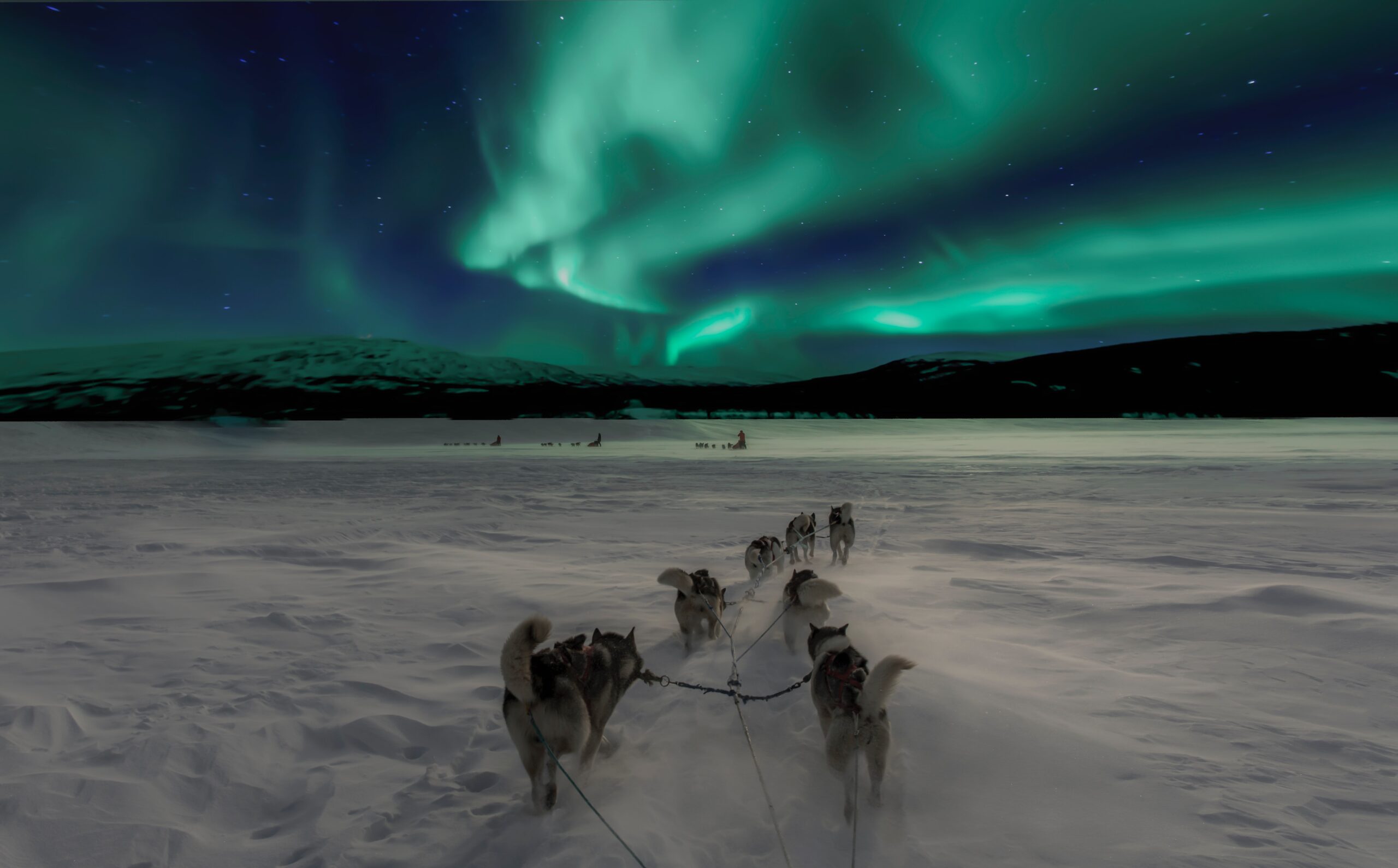 ---
Iceland
Known for its dramatic landscapes, the beautiful island of Iceland is another spectacular setting to witness the lights from. Sitting within the Arctic Circle, the country's relatively low population and lack of heavily-built-up cities create the perfect conditions to view the lights. Long, dark winter nights with minimal light pollution mean you don't have to venture far from your Reykjavik hotel to spot the sights – you may even be lucky enough to catch a glimpse from your own bedroom! The country's light show reputation also means tourists have a wide choice of packages, guides and tours which will take them to the very best spots.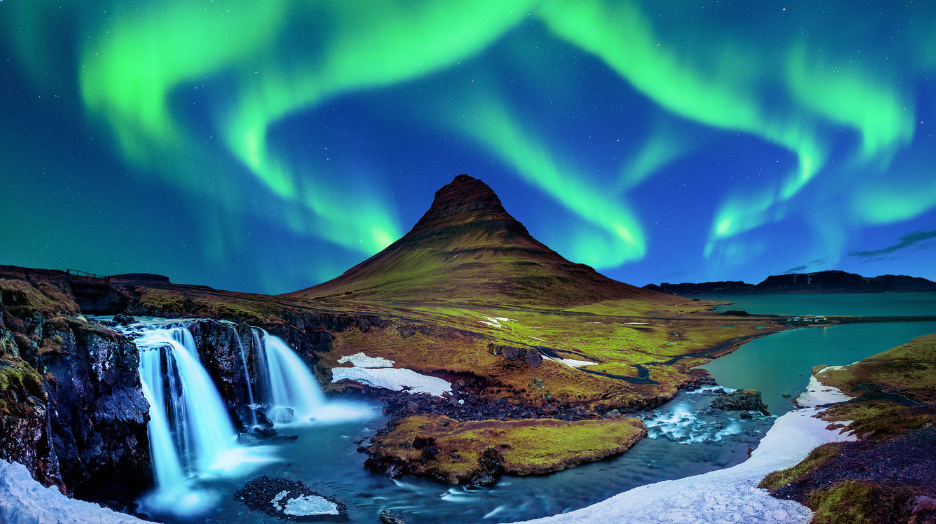 Finland
Finland, a magical Arctic wilderness dotted with vast forests and icy lakes, is a beautiful destination for a winter break and another fabulous spot to view the Northern Lights. The country's natural beauty, dark nights and wide spaces make it ideal for stargazing, so it's no surprise that luxury hotels have popped up to serve the ultimate experience to visitors. For the most special of escapes, spend your nights in a glass igloo in the Kakslauttanen Arctic Resort or in Lapland's Apukka Resort Cabins and hideaway with loved ones to watch what will feel like your very own, private light show.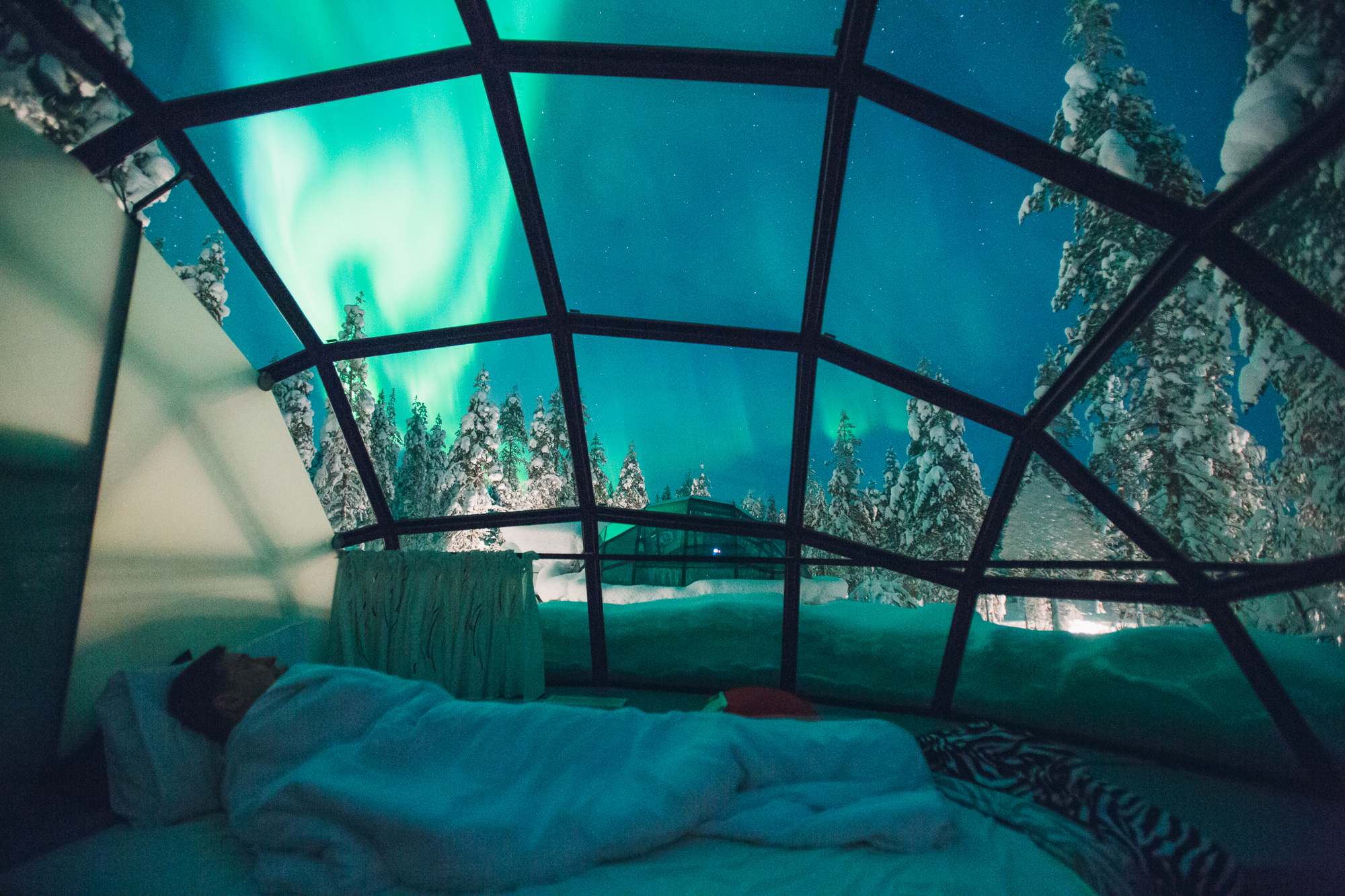 ---
Canada
Canada is a country offering everything from bustling cities to world-class ski resorts to wide-open wilderness retreats, but it's northern position also places it near the top of our favourite destinations to spot the Northern Lights. Home to numerous remote parks, reserves and villages, northern Canada offers a peaceful and undisturbed atmosphere to watch the show. With so much to offer, it's also the perfect country for a road trip and can even be combined with a USA adventure or a Alaskan cruise!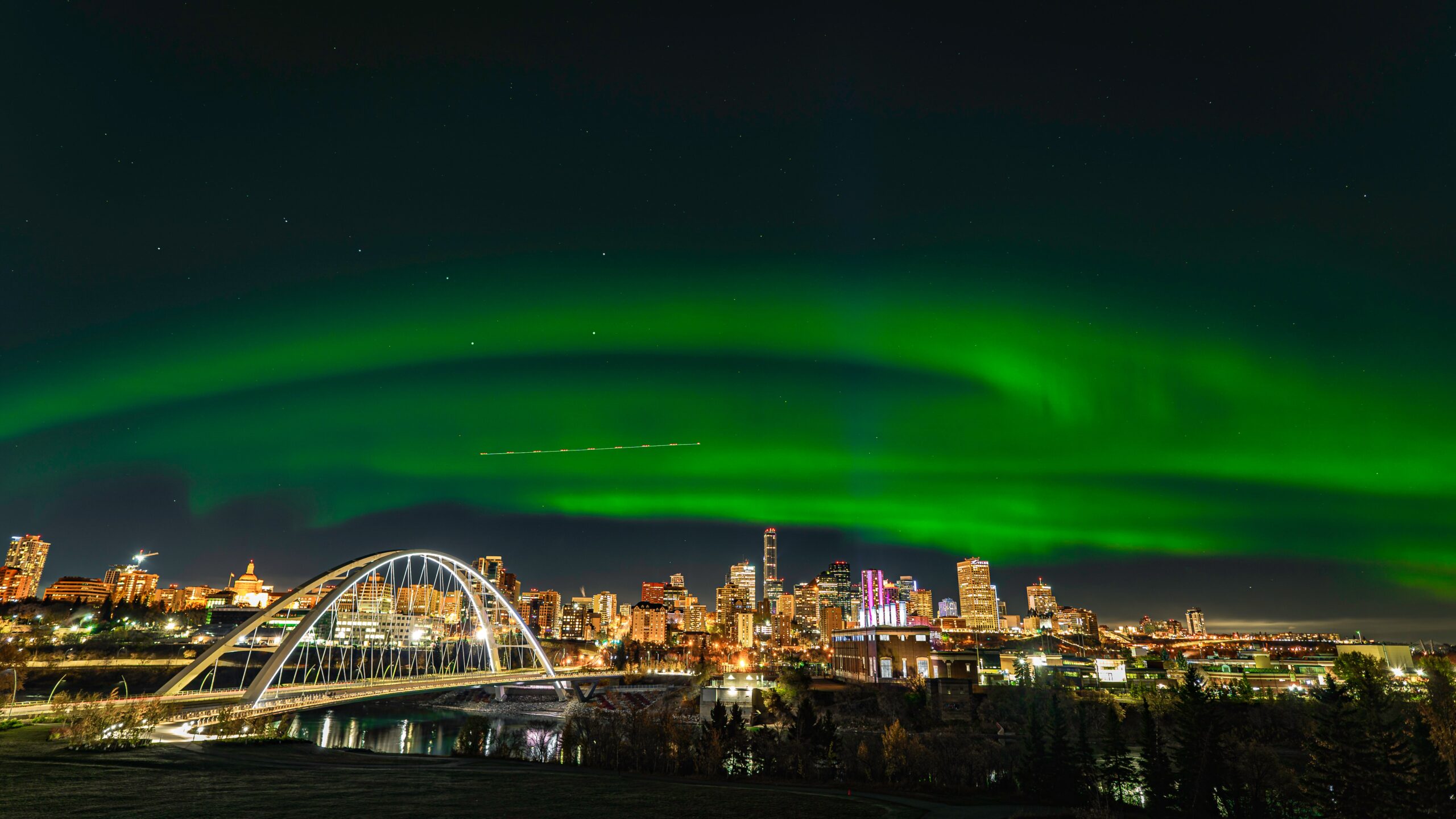 ---
Wherever you head in search of the lights, we'll make sure a magical experience awaits. Drop us an email, pack your warmest clothes, and get ready to marvel at one of the world's most beautiful natural phenomena. Remember, all of our holidays are ATOL protected and can be tailored to your exact preferences and desires.