February, arguably the most romantic month of the year, even the cynics amongst us enjoy splashing out on something for our loved ones on St Valentine's Day. With that in mind here's a run-down of our most romantic destinations, what to do when you get there and of course where to stay.
Italy – Venice – Belmond Cipriani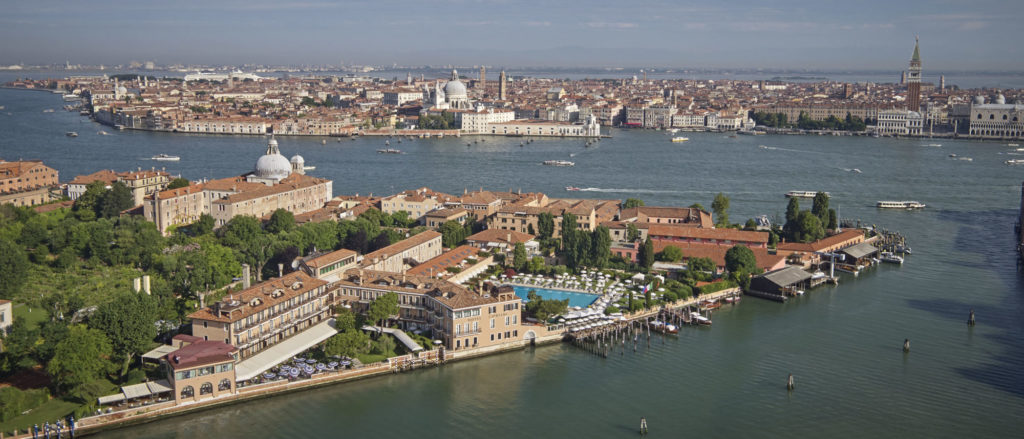 While it's almost universally accepted that Venice is wonderfully romantic, it is also true it can be very touristy. Fear not, there are ways to ensure you get the most from this most beautiful city catering for lovers.
Start with a water taxi, a completely different way to arrive in a city, and catch your first glimpse of Venice while traveling down their famous canals.
Stay at the Belmond Hotel Cipriani, old-fashioned in its approach elegance and charm this unashamedly romantic property from Belmond is an oasis of calm in a usually bustling Venice. Take their private boat from the hotel to St Mark's Square, before exploring the labyrinth of medieval alleys, squares, and canals.
In the afternoon take a tour of one of Venice's most famous architectural landmarks: the Moors' Clock Tower. From the top, you'll have a breathtaking view of the city and lagoon.
Finish the day with a glass of champagne on the club terrace and gaze out at the Piazza San Marco at sunset.
Botswana – Baines' Camp Okavango Delta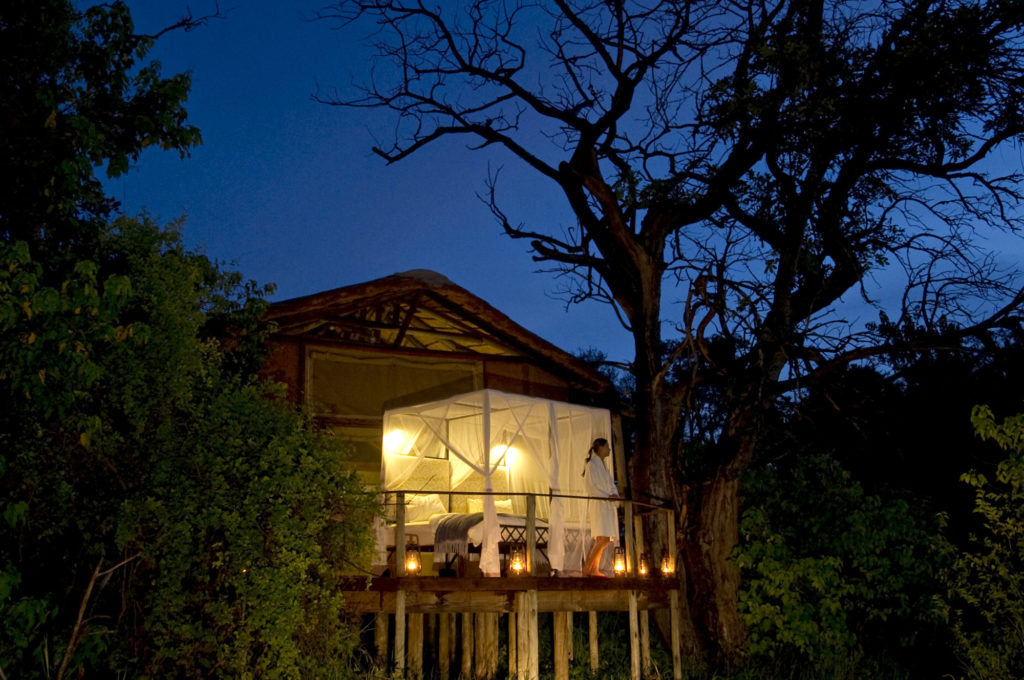 People often forget about safari options when it comes time to book a holiday, or perhaps think that they're "too expensive" or "aren't they just for old people?". Well let us assure you, there are few things that are as memorable and indeed romantic than a four-poster bed, out on the deck of your own private villa for you to stare at the stars while you drift off to sleep.
Baines Camp is sat in Moremi Game Reserve in Botswana's Okavango Delta, don't let the fact that this is the smallest of camps that Sanctuary Retreats offer fool you though; from lion and giraffe to hyena and hippo there is a certified plethora of wildlife for even a seasoned safari-goer to be astonished.
You'll also be able to go on night-game drives to spot the nocturnal amongst the reserve's inhabitants, before finishing the day with the ultimate in indulgence: an open-air bath out on your deck, complete with views of the stars, and of course a glass of Champagne to go with your bubbles.
The Maldives – JA Manafura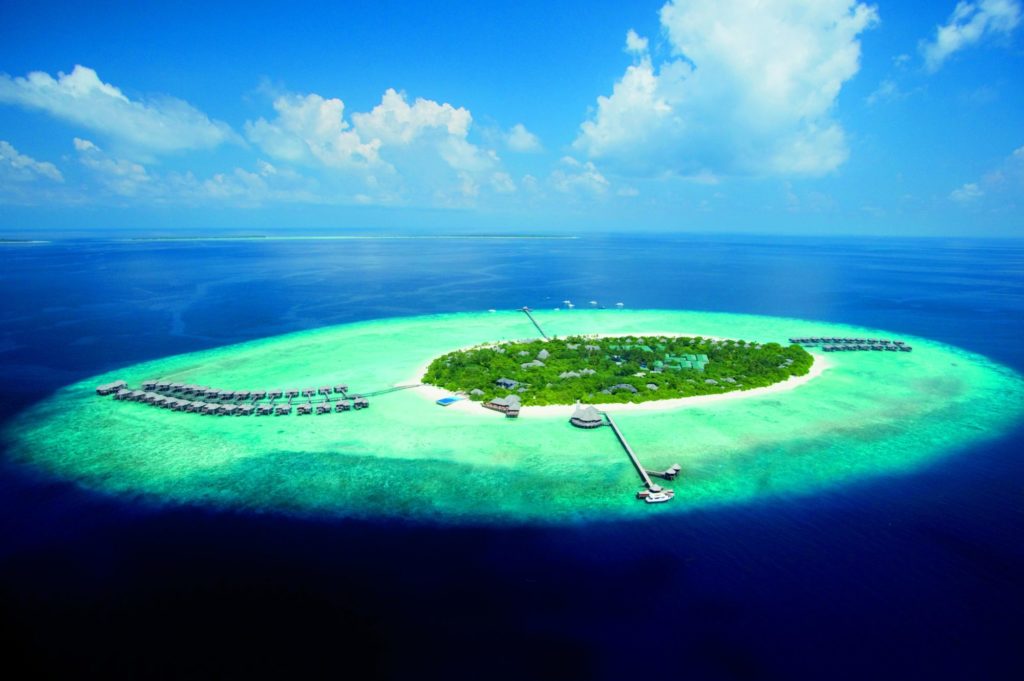 Take the 320km journey North of Maldivian Capital Malé, to the northernmost Atoll of Haa Alif, and rising out of the dazzling turquoise waters your eyes will settle on JA Manafaru.
35 glorious acres of pristine emerald jungle, outlined by flawless white sandy beaches. It's the very definition of island paradise, with the famous Maldivian hospitality to match.
With 84 rooms and villas blending seamlessly into the surrounding foliage, with a myriad of different room types, from beach bungalows to intimate villas hanging over the water. Regardless of room type, privacy and intimacy are sure to found here in abundance. 

The only thing you need worry about for your stay is whether you take your couples massage before or after lunch at one of seven delectable restaurants on the island.
Australia – Kangaroo Island – Southern Ocean Lodge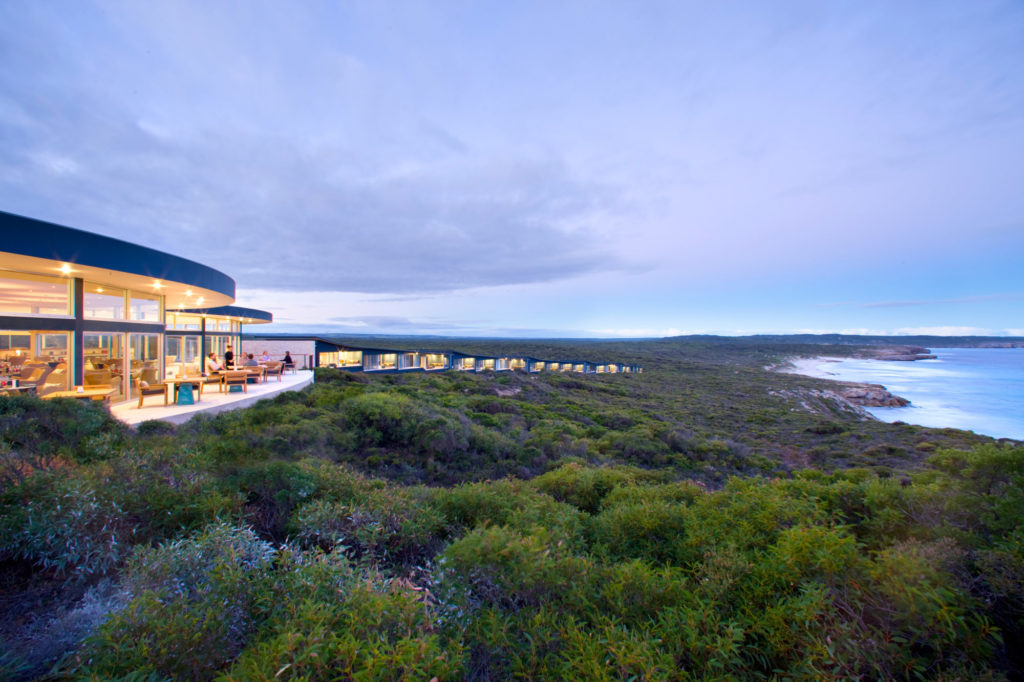 One thing is for sure if you're planning a romantic getaway- you don't want to share it with others. In a 21st century world when our time is stretched and pulled every which way by friends, family, and colleagues when we get time to share with our loved one, we want that attention to be undivided. And with that, step forward South Ocean Lodge, Kangaroo Island.
Here you'll feel like you're in complete in isolation from the rest of the world. Sat on Australia's third largest island, this lodge has Stunning views over Hanson Bay on Kangaroo Island's southwest coast.
Visitors here will more than likely come face to face with enormous amounts of wildlife given that one-third of the island has been given either Conservation or National Park status, while the lodge itself is a marvel of modern luxury design.