Romance is in the air as Valentine's Day approaches in just a couple of weeks. But who really needs another expensive trinket as a token of affection? What better gift to choose together and give yourselves than a beautiful luxury holiday which gives you the space and time to rekindle romance.
Ah, you might say, but what about school term dates and the children?! Never fear, we've got that covered. Some of our fabulous five romantic retreats totally get that parents need time together too. Make full use of of some of the best kids' club facilities and babysitting services that you'll find anywhere in the world. Take a conscious decision to spend vital 'us-time' together, knowing that your precious ones are perfectly looked after.
Perhaps gather together your best beloved for a special family celebration of a milestone anniversary. Stay in resort residences that enable your family to enjoy a home away from home in luxury and comfort, with all the fine details taken care of.
Travelling without children? Read on for stunning adults only destination resorts that offer the idyllic backdrop to romance and relaxation …
---
Romance en famille, in Oman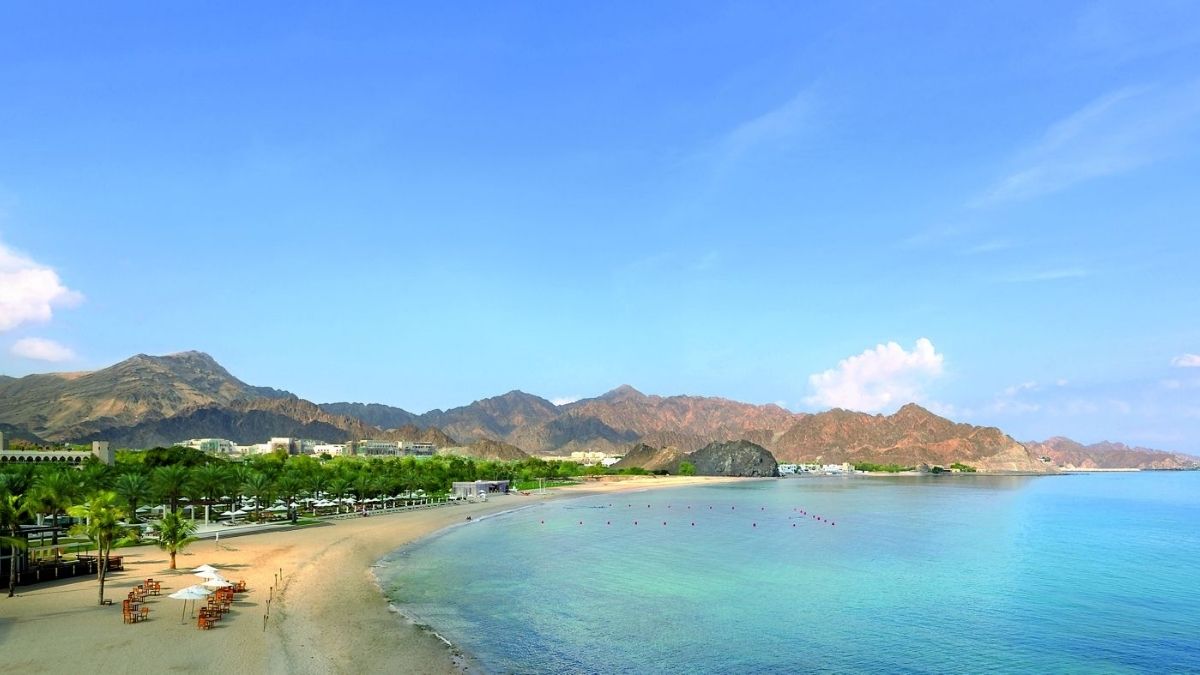 Mix family fun with romance and exploration in Oman. While the UAE screams for attention, it's quieter neighbour exudes character, charm and serene luxury just 8 hours away from London.
Explore the city of Muscat, including old souq in Muttrah to the Sultan's Palace in the old quarter. Take day trips into the vast desert of Wahiba Sands and the majestic Al Hajar mountains. Or simply relax in the spa, on the beach and by the pool. Indulge in the finest of cuisine under the stars, while your children are safely tucked up in bed, watched by a professional babysitter.
Stay at: The RitzCarlton Al Bustan Palace offers luxurious surroundings, perfect for children to have plenty of fun, while their parents can relax and spend time together.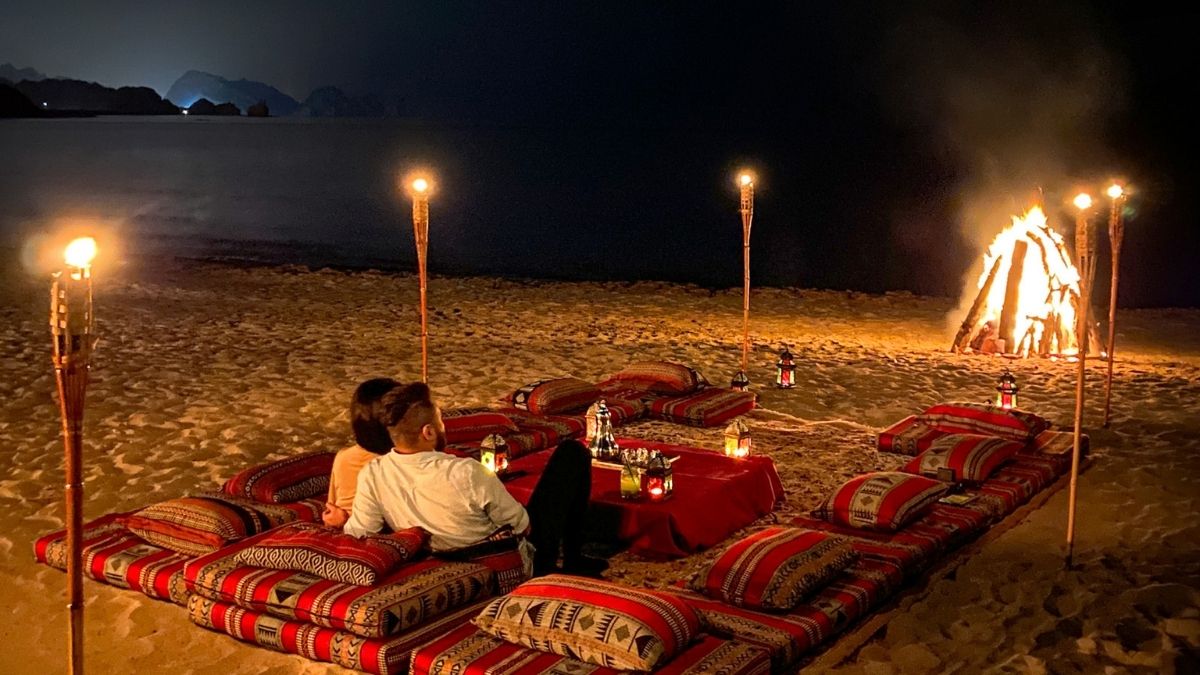 ---
Perfect Palm Island, à deux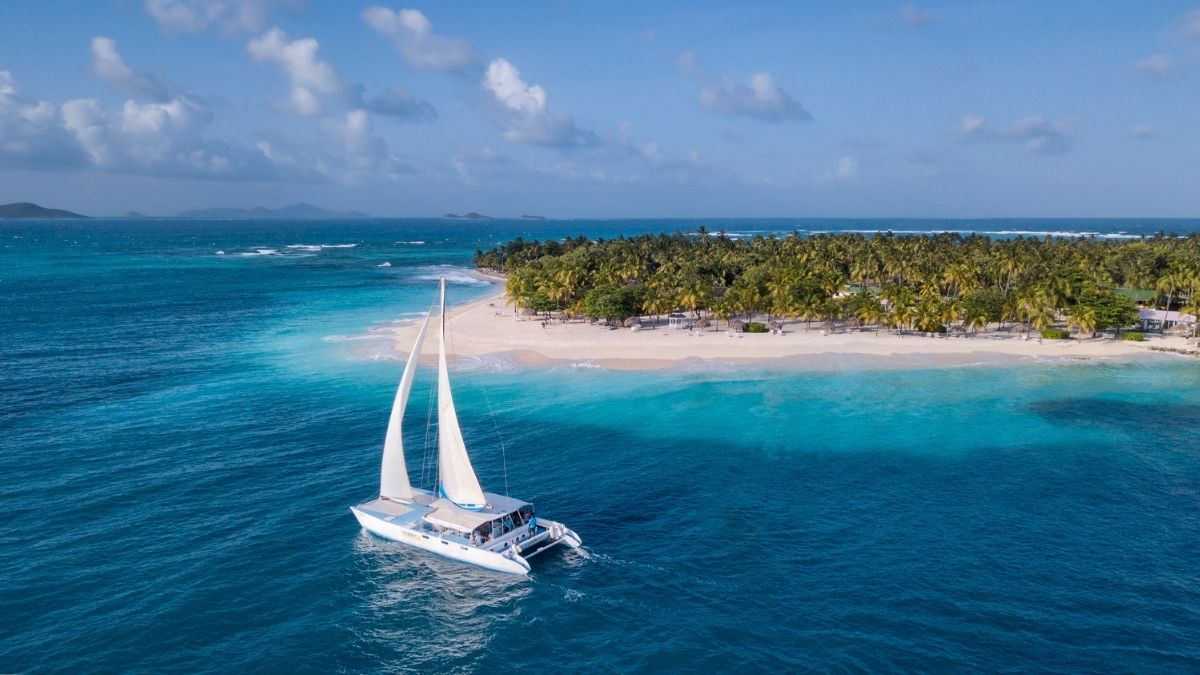 An all-inclusive paradise set in 135 acres of stunning flora and fauna, stunning white sand and surrounded with warm turquoise sea, Palm Island in the Grenadines is the epitomè of Caribbean adults-only luxury.
Indulge in blissfully romantic beachside dining à deux, romantic picnics and swim in the warm turquoise water beyond the white sand. Enjoy activities including tennis, paddle boarding, snorkelling, kayaking and trips on the resort's boat. Explore the island by bike, or hop on the private launch for a short ride across to Union Island. Hike up Mount Taboi and stroll the streets of Clifton, to discover local cuisine and culture.
Stay at: Palm Island Resort & Spa for laid back luxe, amazing food and a paradise island vibe.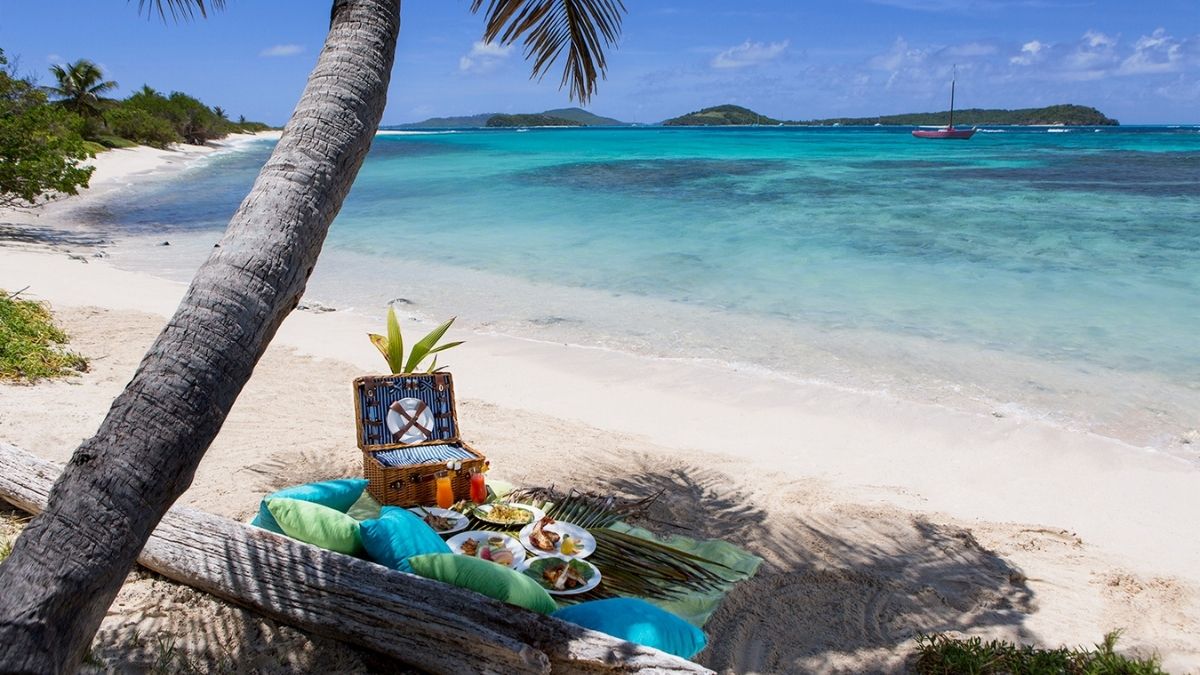 ---
Sophisticated Santorini, just for two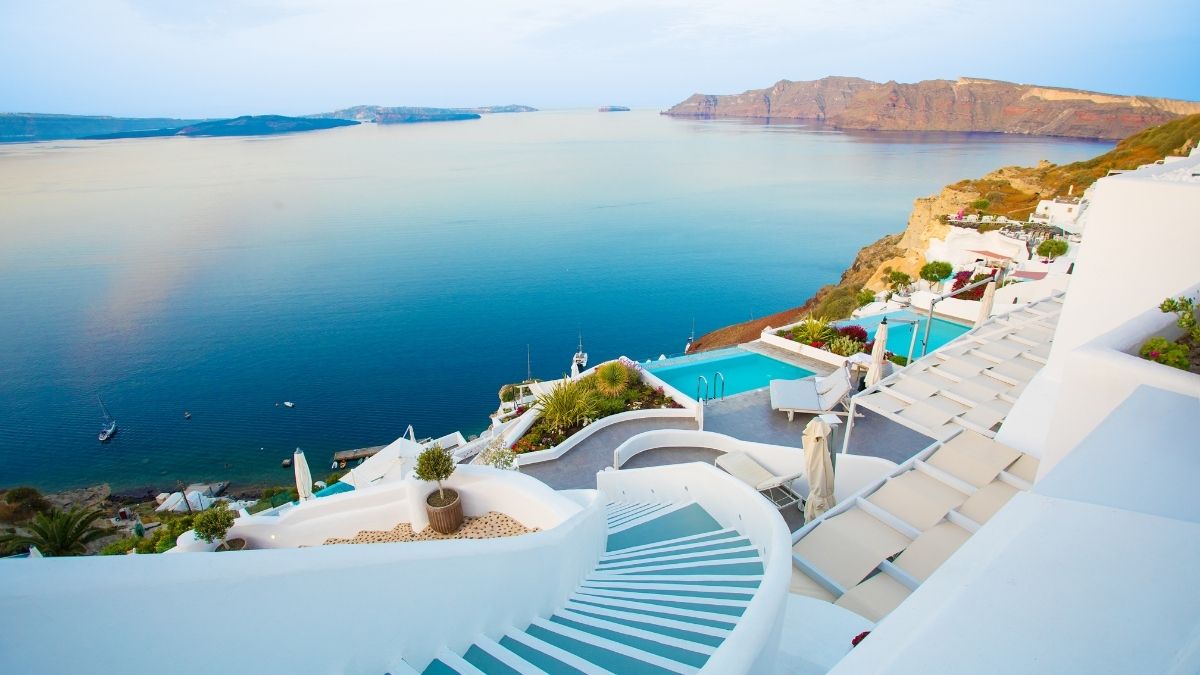 When we think of Santorini, we conjure images of whitewashed buildings, set against the bluest of sea and sky, which blend into the most stunning sunsets anywhere in Europe.
It's the perfect destination for a romantic week away, far from the busy resorts and crowds. Stay by your own private pool overlooking the sea, or take to the water on a private catamaran cruise to explore the Aegean coastline, visit volcanic hot springs and relax on beautiful secluded beaches.
Foodies will love the opportunity to learn how to make exquisite Greek cuisine in a traditional Cave House that is home to Petra Kouzina. Spend an early evening transforming fresh local ingredients into gastronomic delights, before heading back for cocktails à deux.
Stay at: We love Katikies Santorini, a luxury boutique hotel offering exceptional service, warm atmosphere and aura of romance.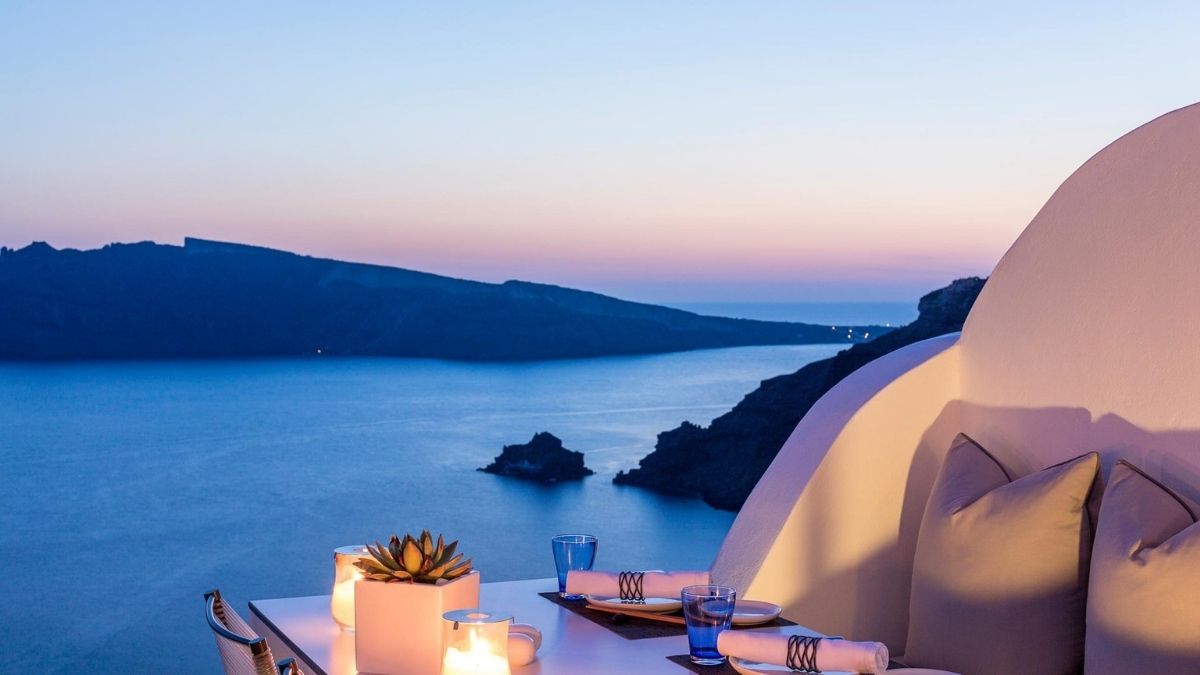 ---
Incredible Ibiza, for all the family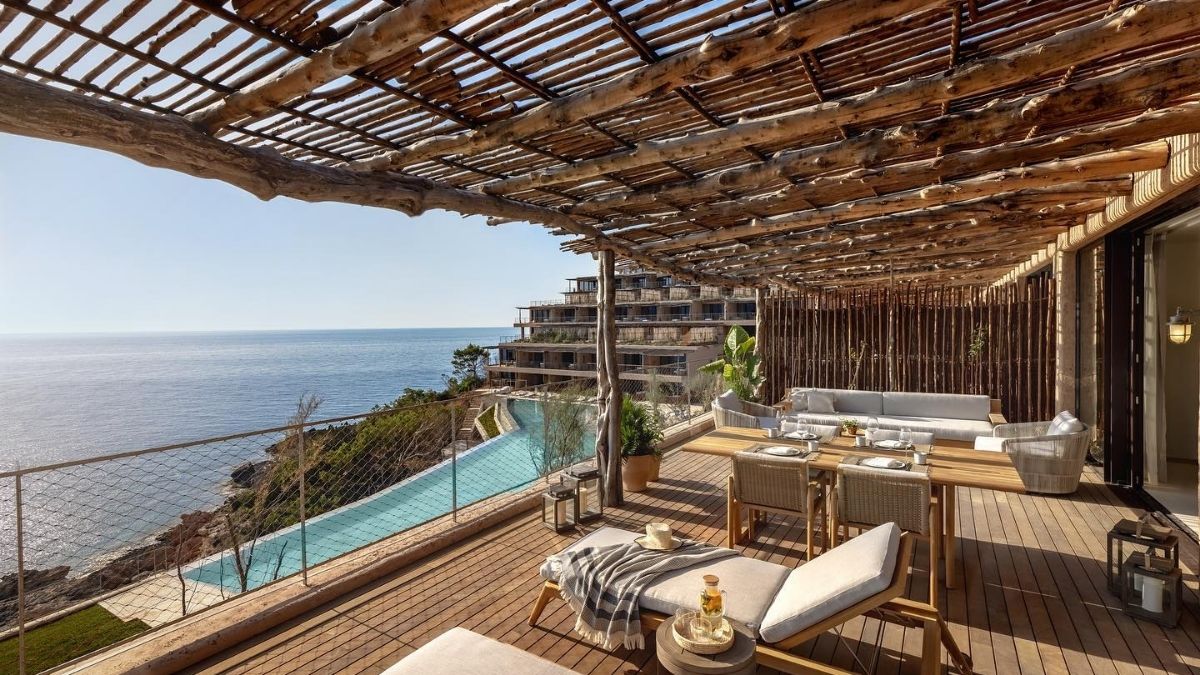 There's no reason why parents should have to compromise on the romance when it comes to family holidays. Carefully select the right destination and the right resort to be sure that everybody gets what they need.
Ibiza is perhaps the European home of island-cool sophistication, the scene of many a party and an island of incredible memories. Forget the stereotypical primary-coloured mass market resorts and instead seek out the neutral and natural textures of luxurious island living.
The Six Senses Ibiza ticks all these boxes and more. Children and teens from 5 years upwards will love the activity menu, including cycling, trails, watersports, paddle boarding, boat trips and activities in Ibiza. While the children are occupied, parents are free to indulge in immersive retreats, wellness, music, art and a festive vibe.
Stay at: Six Senses Ibiza is a family-friendly blissed-out haven of tranquility, crystalline water and perfect sunset views.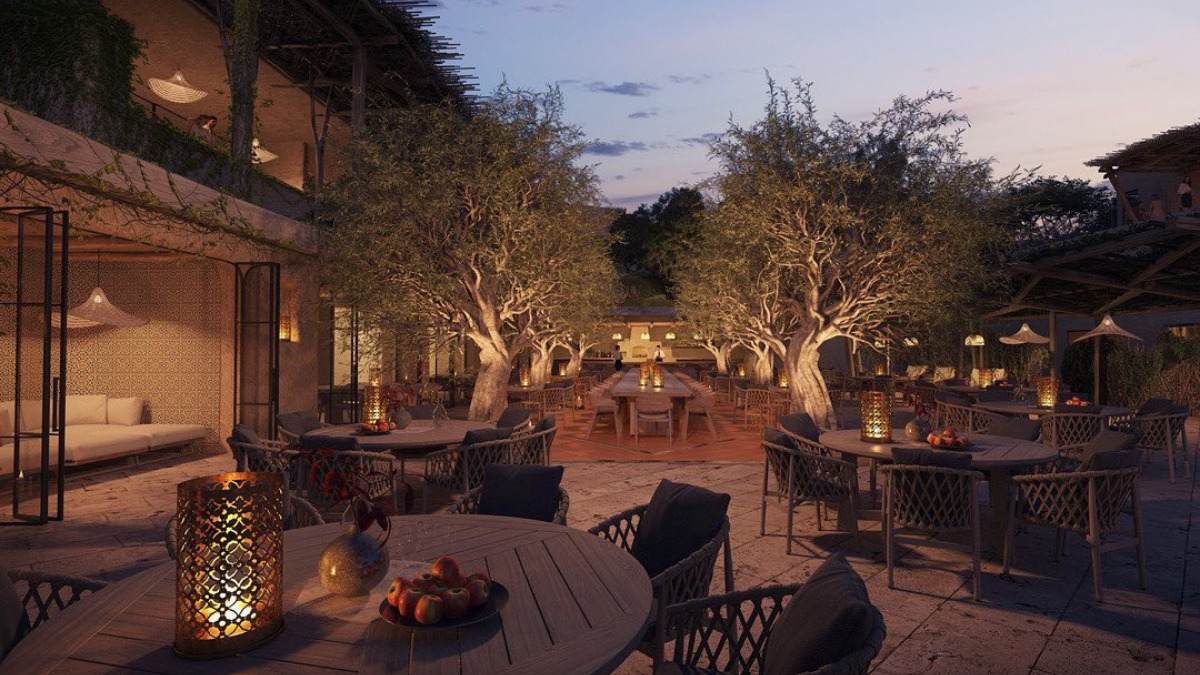 ---
The Big Family Anniversary Celebration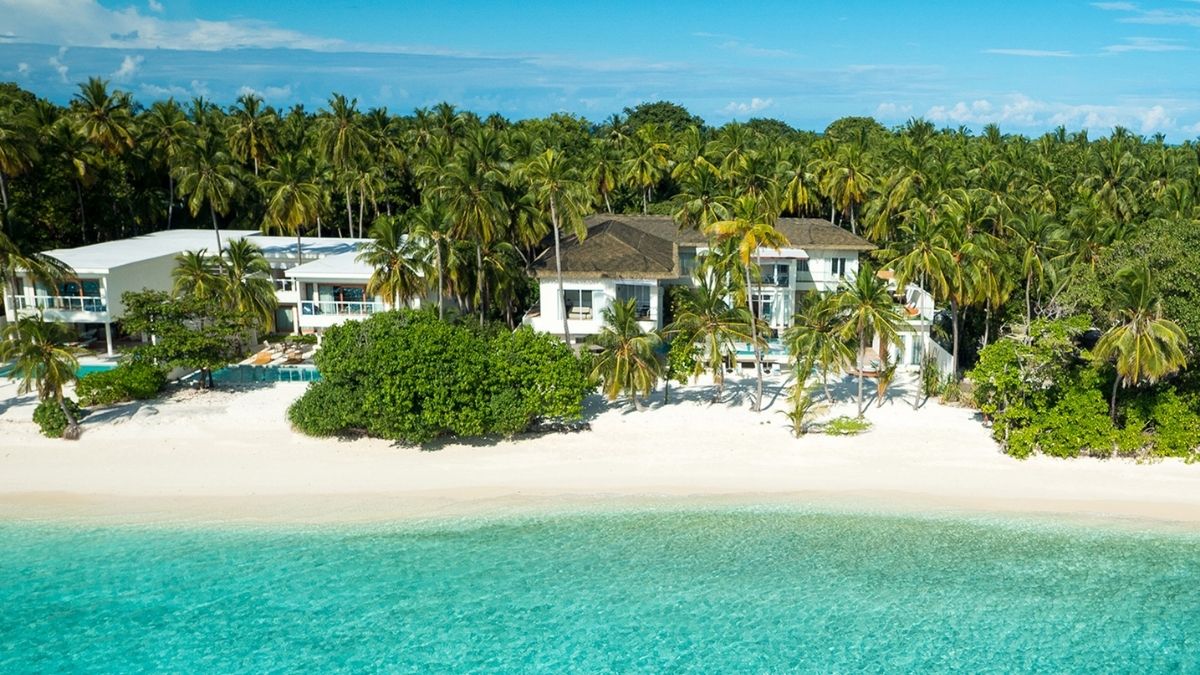 Okay, so perhaps not quite romantic, but these occasions are definitely full of love. With so many milestones missed over the last two years, this is the perfect opportunity to celebrate those big wedding anniversaries, milestone birthdays and new additions to your family.
Go big. Make it special. And where better than the paradise islands of the Maldives, where nothing is too much trouble to make your special celebration a time to always treasure.
Stay at: The Amilla Villa Estate is perhaps the Maldives' most sought-after six-bedroom home and perfect for a big family get together.