Turkey is a modern country with a captivating blend of antiquity, contemporary and East meets West.
As a bridge between Europe and Asia, Turkey has so much to offer visitors: breathtaking natural beauty, unique historical and archaeological sites, steadily improving hotel and touristic infrastructure and a tradition of hospitality and competitive prices. Therefore, it is not surprising that Turkey has become one of the world's most popular tourism destinations.
Due to Turkey's diverse geography, you can experience four different climates in any one day. This rectangular-shaped country is bordered by three different seas. Its shores are laced with beaches, bays, coves, ports, islands and peninsulas. Turkey is also blessed with majestic mountains and valleys, lakes, rivers, waterfalls and caves perfect for winter and summer tourism as well as sports of all kinds. Fans of skiing, mountain climbers and hikers can all enjoy new and unforgettable experiences in Turkey. The country is rich in hot springs, healing waters and mud baths, which are highly recommended by the medical authorities as a remedy for many diseases.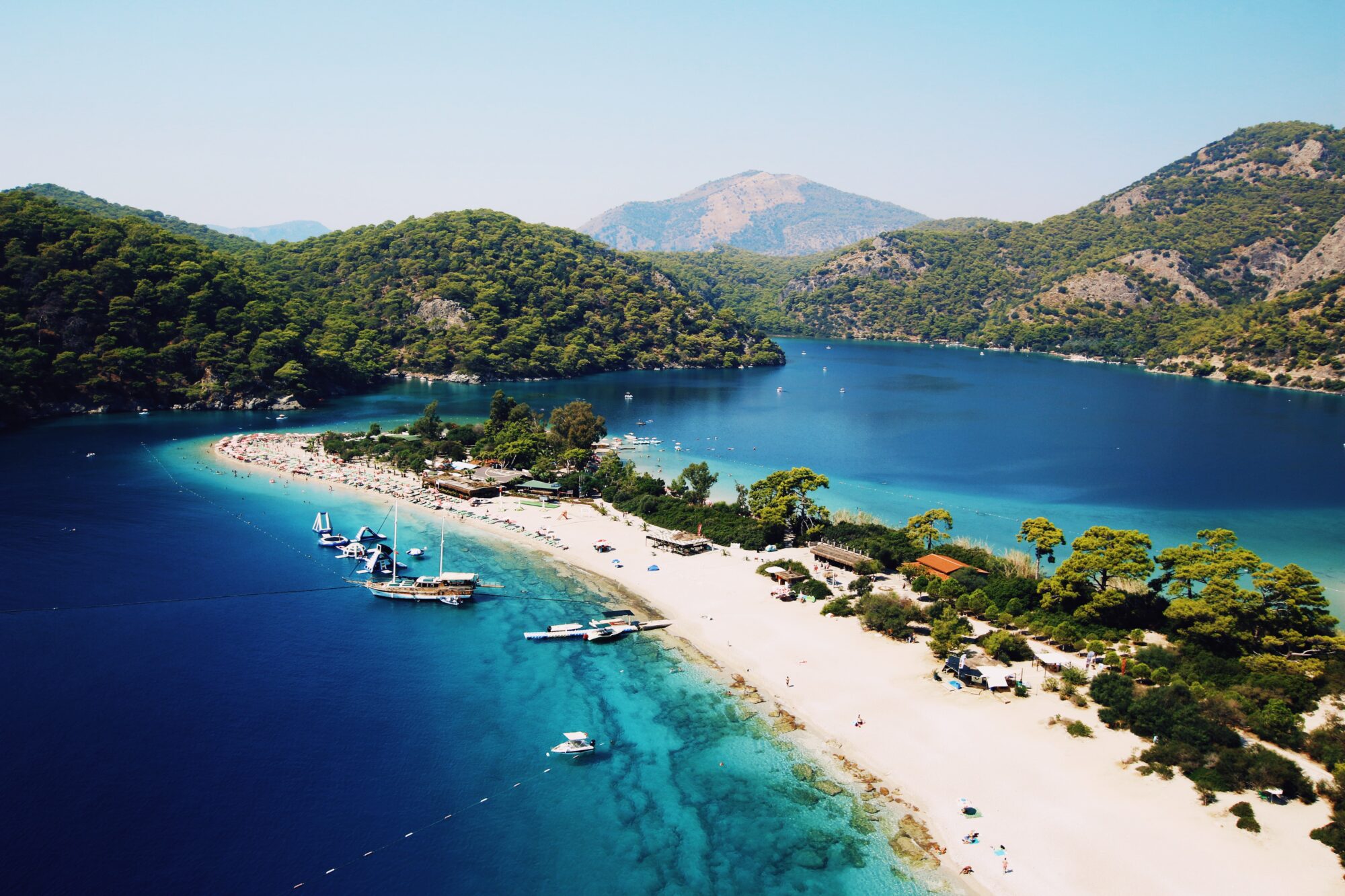 The Turquoise Riviera (also known as the Turkish Riviera or the Turquoise Coast) is the name generally given to the stretch of beautiful waters encompassing the provinces of Antalya, Muğla and the southern Aegean of Izmir.
In short, it's a region of breathtaking natural beauty, with a warm climate, warm sea, mountainous scenery, gorgeous beaches, thousands of kilometres of coves and shorelines to explore, and much more – not to mention the inland waterfalls and forests and hiking trails and more.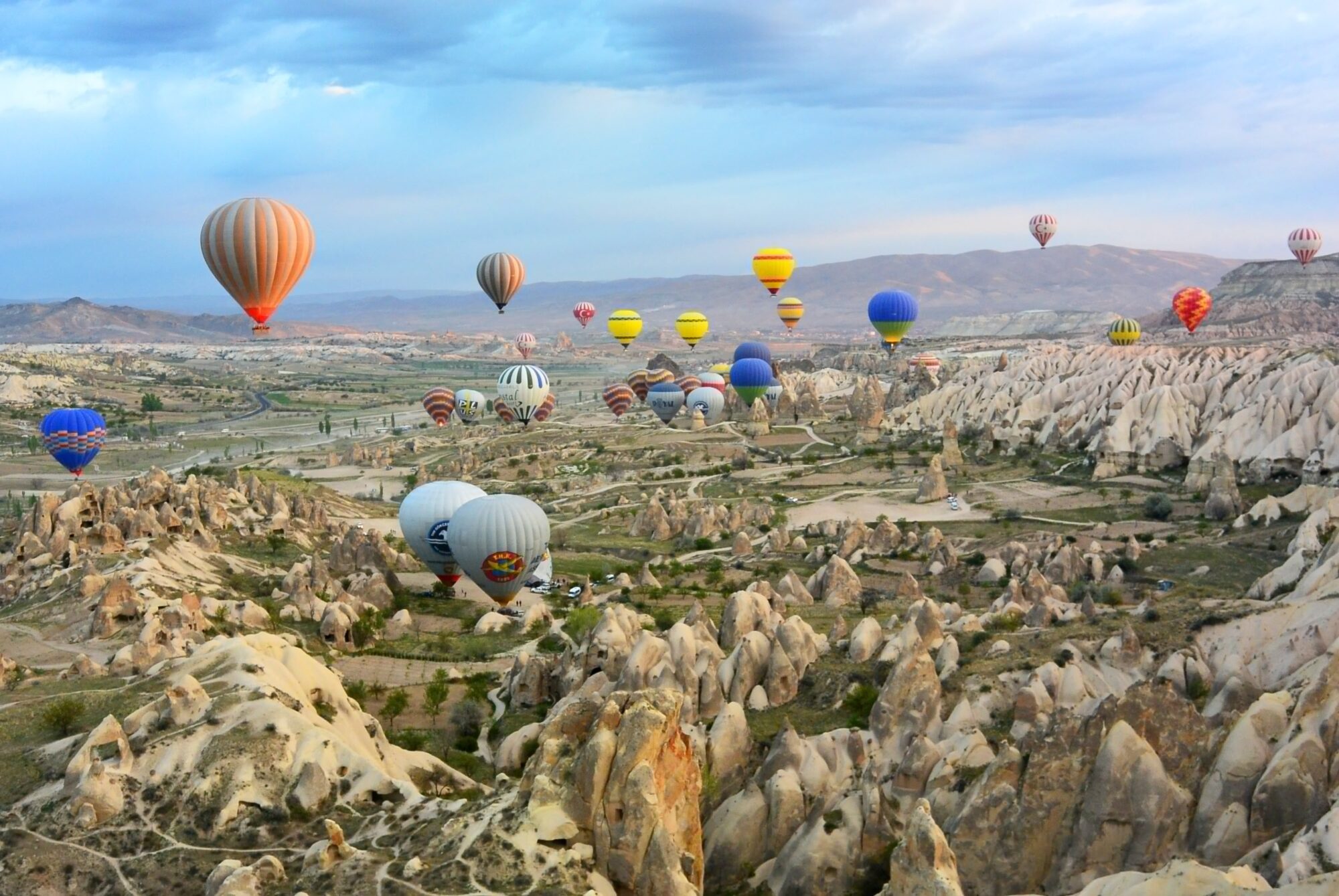 Cappadocia offers visitors an extraordinary and lavish banquet of natural wonders that exceed their wildest imaginations, being an enchanting open-air museum.
Mythical airy chimneys that seem mysterious and cities and houses of worship that extend many meters deep into the earth are all enveloped in an atmosphere that is ethereal and unworldly.
Prepare yourself to take a brief journey into the Cappadocian region, where Mother Nature painstakingly worked miracles that defy the imagination and where the living elements of history, culture, art and society are inextricably linked. A visit to Cappadocia is highly recommended for those who want to bathe in its atmosphere, colours and luminance.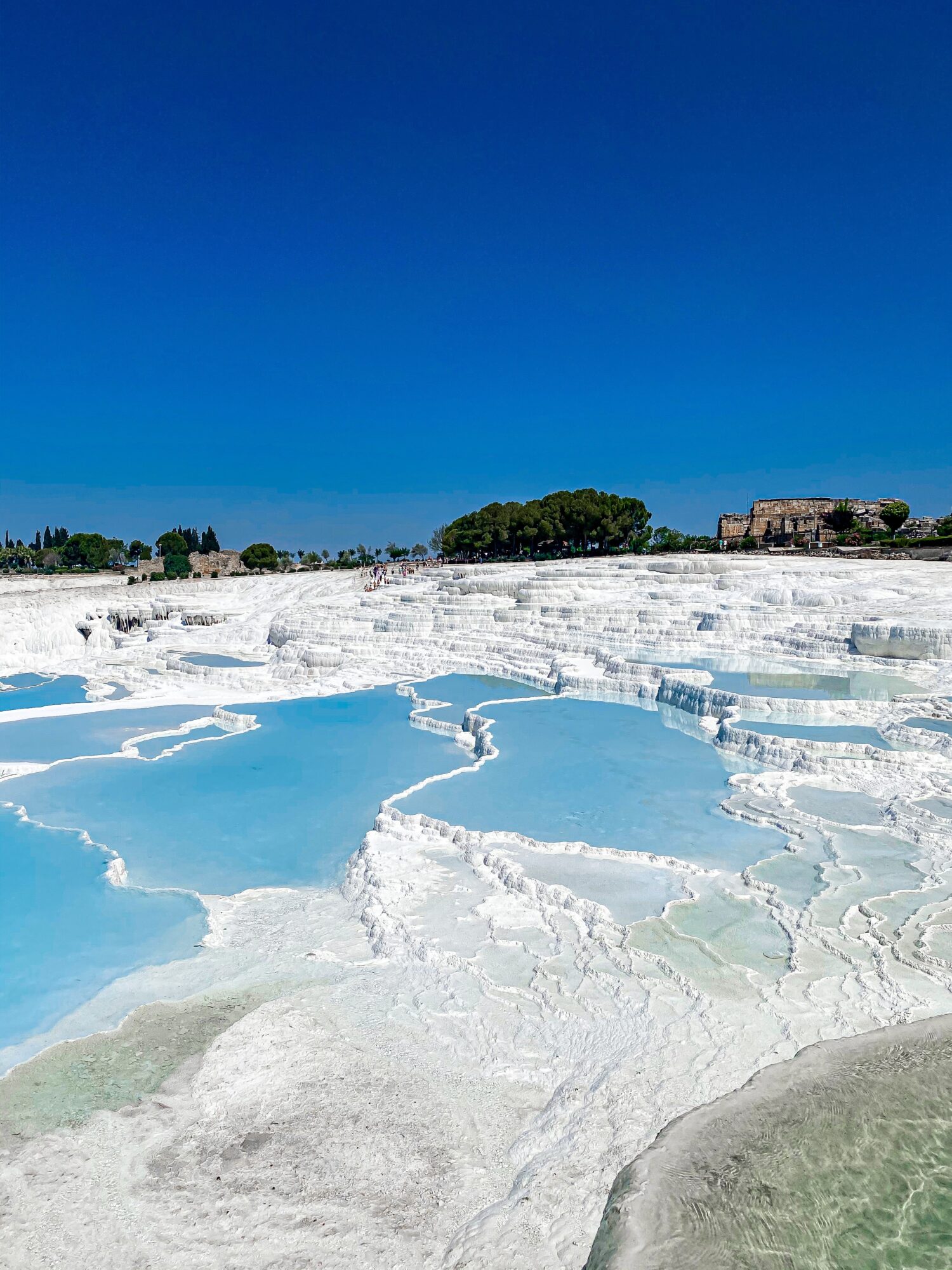 Pamukkale, meaning "cotton castle", is a natural attraction in south-western Turkey's Denizli province. Unique in the world, Pamukkale resembles a frozen waterfall, with white layers of limestone and travertine cascading down a mountain slope approximately 2700m in length and 160m in height. Thermal spring waters, laden with calcareous salts running off the plateau's edge, have created a fantastic formation of stalactites, cataracts and basins. At the end of the 2nd century BC, the dynasty of Attalid, the king of Pergamon, established the thermal spa of Hierapolis close by. Situated on a plateau, we find both the thermal centre and the ruins of the ancient city of Hierapolis. The ruins of the baths, temples and other monuments can be observed at the site.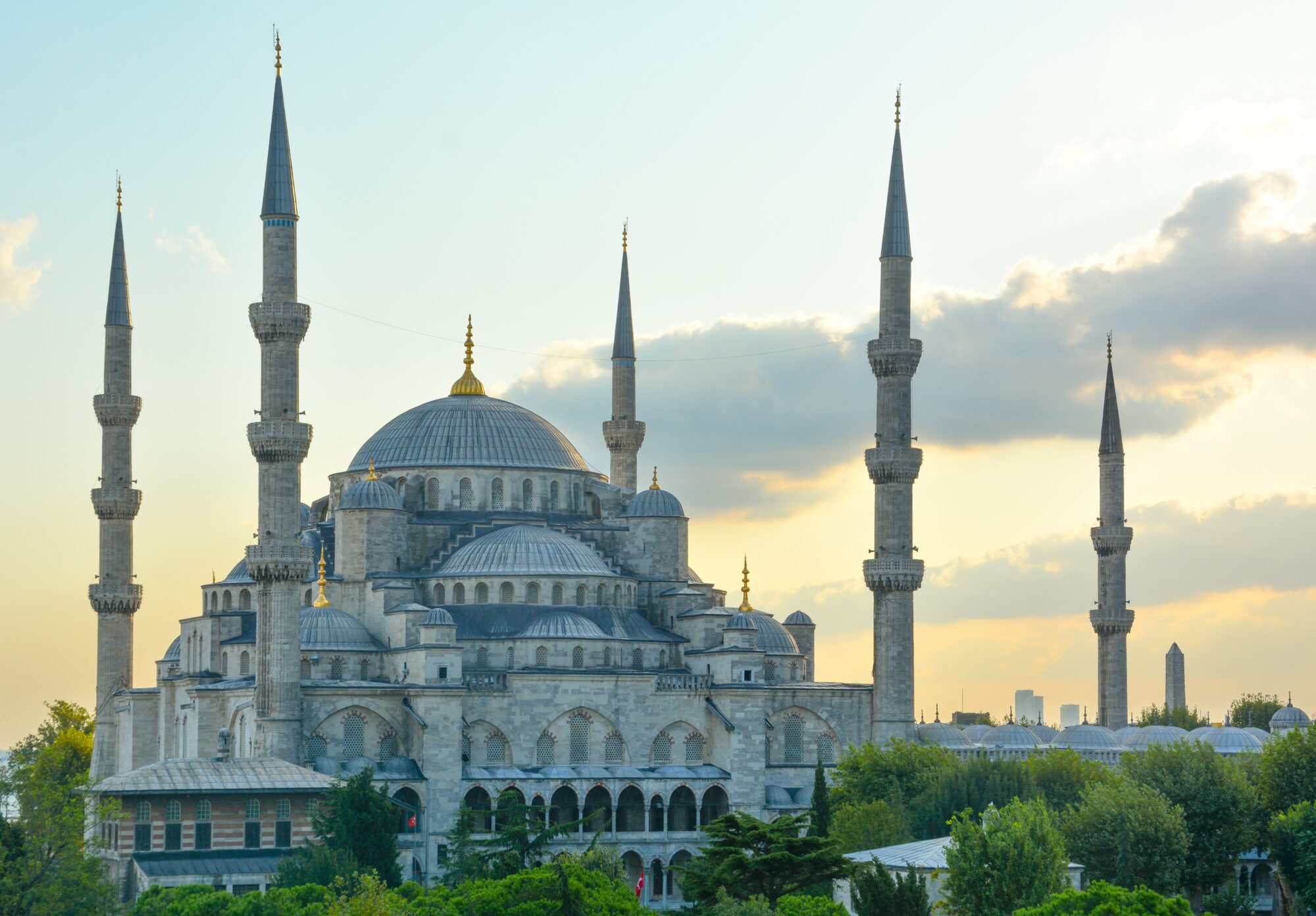 Istanbul
With one foot in the East and the other in the West,
Istanbul is the perfect city
destination
 with its captivating blend of sights, sounds and colours. Admire magnificent mosques, atmospheric churches, intriguing museums and Sultans' palaces or take to the waters of the 
Bosphorus
 to enjoy fresh fish overlooking the Black Sea. Explore the warren of streets in the 
Grand Bazaar
 or take in the heady scents of the 
Egyptian Spice Bazaar
. The former church, now mosque, of the Aya Sofia, the beautiful Blue Mosque, and the Topkapi Palace are just three of the sights of this beautiful city. Or if you prefer a more chilled visit then why not take breakfast on a roof terrace with outstanding views across the Bosphorus Strait before hitting the Souqs. There is no better place to shop, and no better place to put haggling skills to the test than Istanbul. Drink glasses of sweet mint tea and admire the carpets, leather goods and silverware on offer.
Map and travel information
Call us
Speak to our team:
Email us
Visit
Monday – Friday: 9am – 5:30pm
Saturday: 10am – 4:30pm
1 Market Place Mews,
Henley-on-Thames, OXON RG9 2AH