One of the jewels of the French Riviera nestled in a splendid natural setting
At the heart of the lively Côte d'Azur, yet tucked away in a protected natural setting, the 4-star boutique hotel Château de la Bégude provides the perfect blend of provençal charm and state-of-the-art facilities.
A converted country house and 17th-century barn, Le Château de la Bégude invites its guests to relax in this oasis of peace and quiet. The ideal setting for family golf holidays, romantic weekend breaks, seminars and weddings, this 4-star hotel in Provence offers a warm welcome and luxury accommodation, a restaurant, a pool and an 18-hole golf course, all in a peaceful setting between Grasse, Opio and Cannes.
Accommodation
Le Château de la Bégude offers a choice of 41 four-star rooms and suites, each of them with their own individual decor. The new rooms in the Golf Building and in the Château have a more modern style. All of them offer magnificent views over Opio Valbonne golf course. They are air-conditioned and have free Wi-Fi.
Deluxe Rooms
In the Castle or the Sheepfold, the Deluxe Rooms (maximum 2 guests) of around 25m2 offer the ultimate comfort and tranquility in Provence Côte d' Azur. Light, space and relaxation combine in a beautiful harmony of light tones with views of the courtyard, garden or golf course.
Deluxe Terrace Rooms
The Deluxe Terrace Rooms (maximum 2 guests), of around 27m², include a private terrace, a bedroom with a King size bed, and a large bathroom. Elegant and fine, these rooms ooze charm in a peaceful setting on the French Riviera. Chic decoration, high-end services and magnificent views of the golf course, they guarantee absolute comfort for weekends or stays with family, couple or friends combining freedom, luxury and discretion.
Deluxe Superior Terrace Room
The Deluxe Superior Terrace Room (approx. 30m²) is a cosy haven that opens onto its own private terrace. In addition to the usual charming facilities, this room provides all the comfort and furnishings you could need during your stay: a King size bed, large wardrobe, stunning bathroom and unobstructed views of the golf course's first tee. Perfect for short and longer stays.
Suites
Suites of approximately 40m² will seduce you with Provencal decoration, giving the place a warm atmosphere. Located in the Sheepfold, it is the ideal place for a romantic break in the hinterland of the Côte d'Azur. Rooms have a King size bed or two separate beds, a dressing room and a large separate living room with office area and a sofa. The spacious bathroom has a shower and a bathtub, and the view of the interior courtyard provides the necessary calm for a moment of well-deserved relaxation. Junior Family Suites can accommodate an additional adult or two children under 12.
Terrace Suites
Terrace Suites have an area of ​​more than 40m2, inviting guests to enjoy the sun on private terraces for breakfast, a freshing break or simply a moment of idleness. Located on the top floor, Junior Terrace Suites feature around 32m2 of space to create an elegant yet relaxed living space offering comfort and a peaceful setting in the lounge and on the private terrace. The comfortable lounge corner offers all the peace and quiet you need to enjoy a calm, restful moment.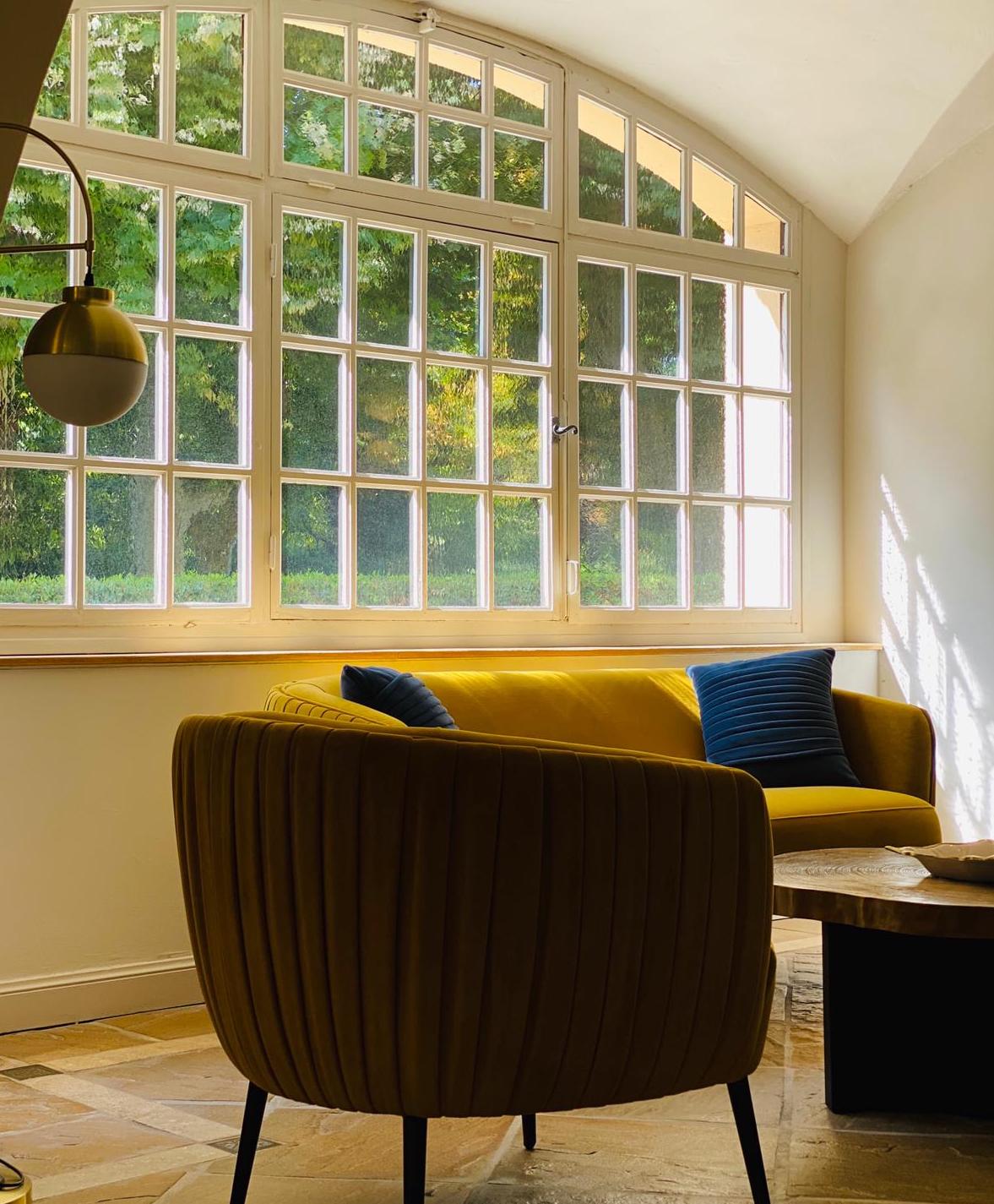 Mediterranean cuisine, bursting with colours and flavours
"La Bégude" brasserie give you a warm and sunny welcome at this 4-star hotel on the Côte d'Azur. Savour their delicious Provence-inspired dishes, bursting with colours and flavours.
In the afternoons and evenings, why not enjoy the cool designer atmosphere of the hotel's Lounge Bar admiring its splendid panoramic view over the golf course.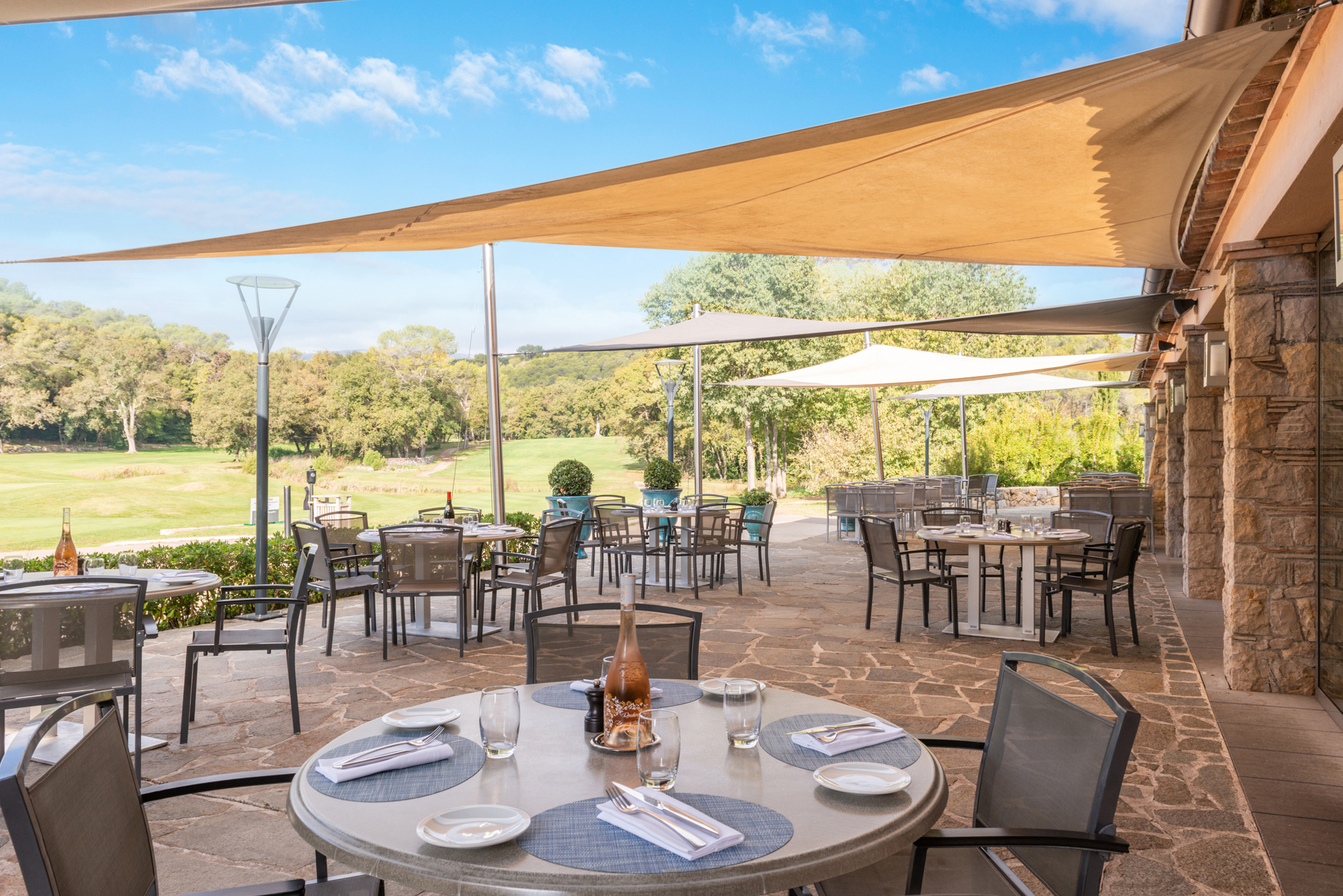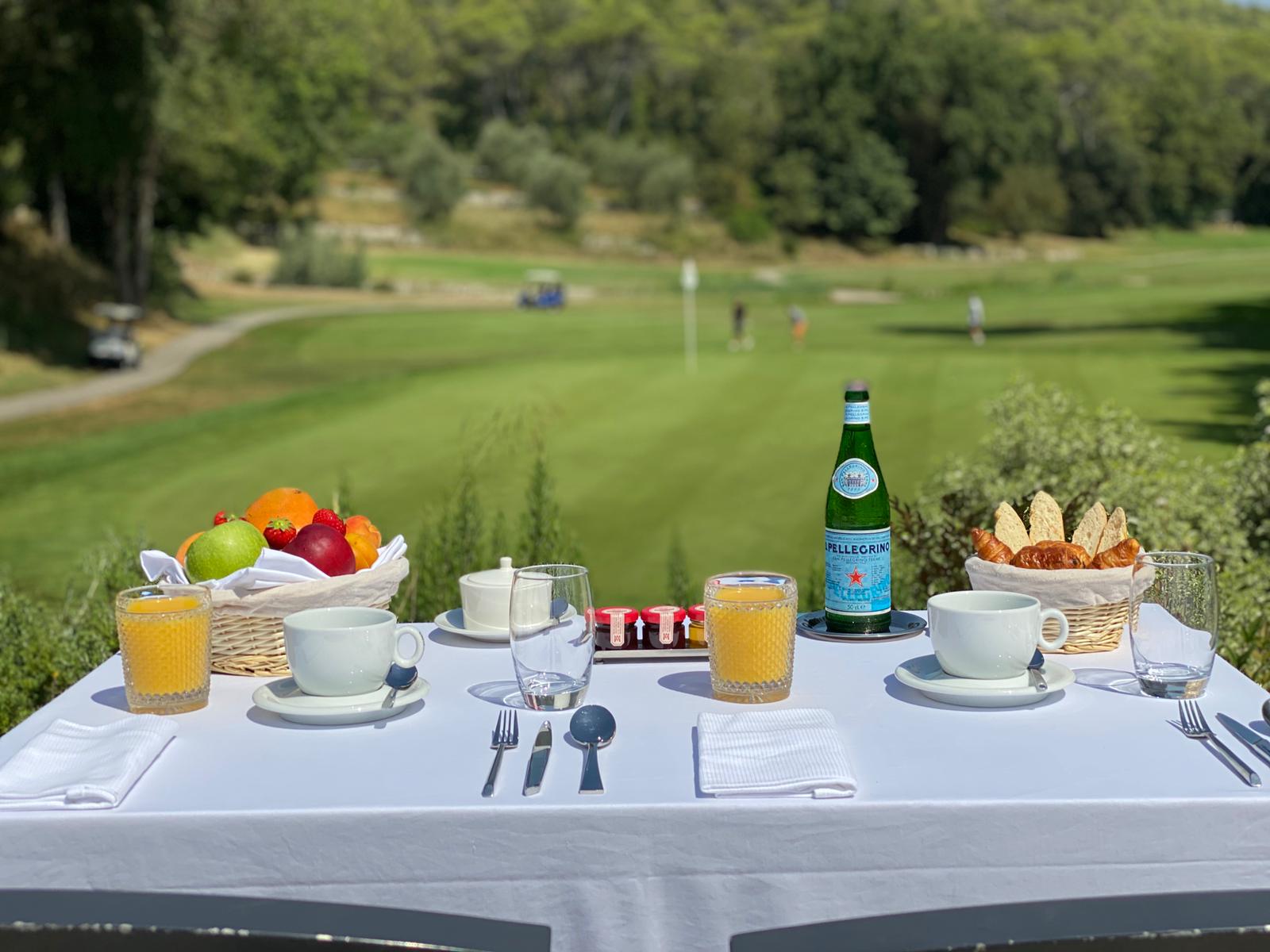 The Chef
Steve Carda began his culinary journey by integrating some of the most beautiful Parisian Hotels. He moved to the French Riviera, at the Hotel Belles Rives in 2013, where he joined Mr Yoric Tieche, whom he had met a few years earlier. Four years followed, punctuated with great rewards. Then another two years at his side at the Four Seasons in Saint Jean Cap Ferrat.
With his experiences, this travel lover has come to put his suitcases at the Château de la Bégude to sublimate the regional products of the Riviera.
"With my knowledge and experience, I try to present dishes of exceptional quality by working closely with local producers and suppliers. My style is simply innovative and classic, using French cuisine and adding flavours from here and there," explains Steve Carda.
La Bégude Restaurant
Discover provencal cuisine on a panoramic terrace overlooking the golf course in this relaxing haven of peace and quiet, passing golfers and regulars alike to stop by and sample the traditional dishes on offer every lunchtime. The menu combines Mediterranean flavours with regional products.
Golf On the Côte d'Azur
On the Côte d'Azur and, to be more precise, within a half-hour radius of the 4-star Château de la Bégude hotel, you have a choice of nine courses offering a range of golfing challenges. One day you can be golfing by the sea and the next among the ancient oaks and olive trees of the rural hinterland.
The Château de la Bégude hotel and restaurant lies at the heart of Opio-Valbonne golf course and just 5 minutes from the Grande Bastide course. It offers outstanding accommodation in a beautiful setting. It attracts the most discerning golfers and is the perfect spot for a golfing holiday in Provence-Côte d'Azur.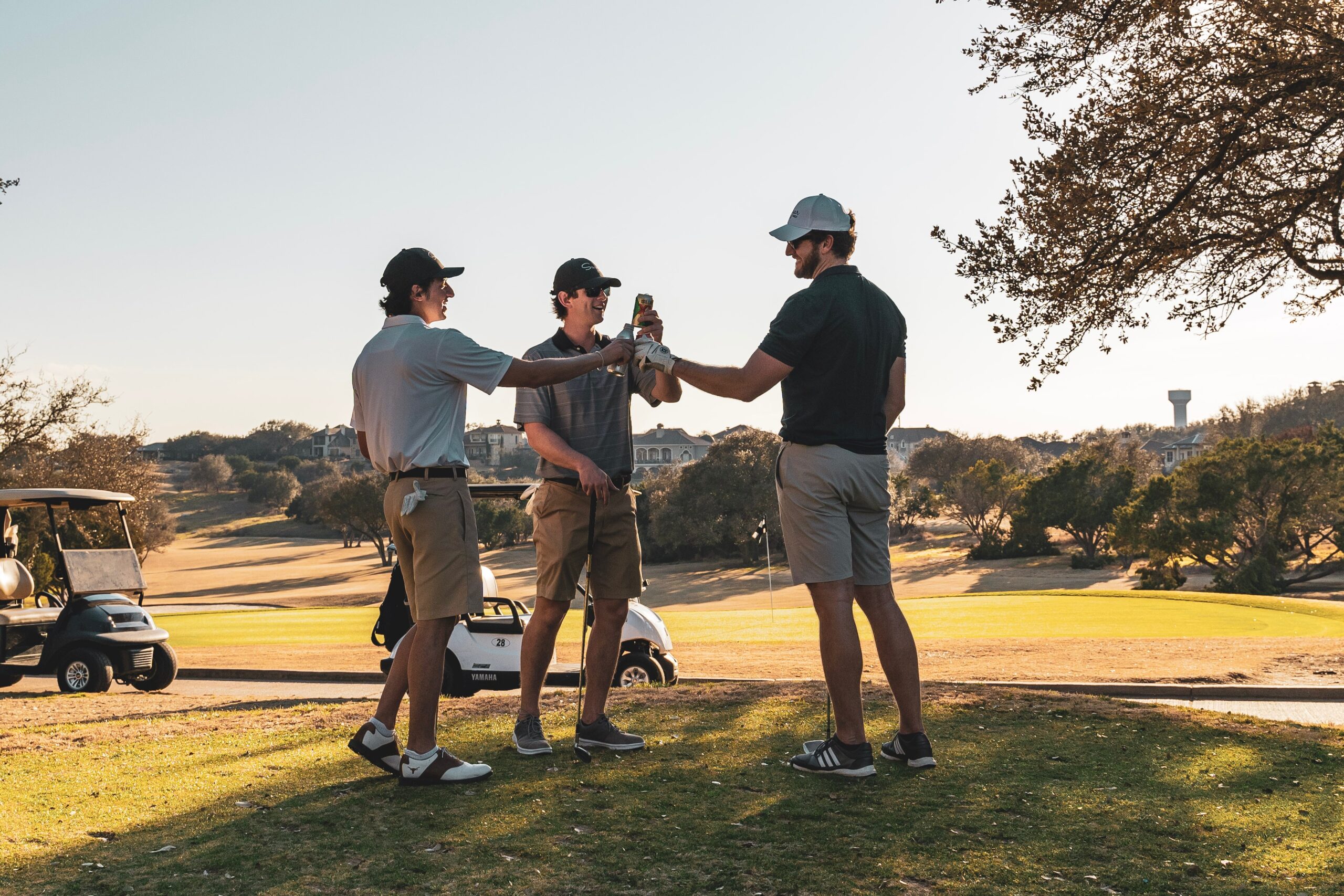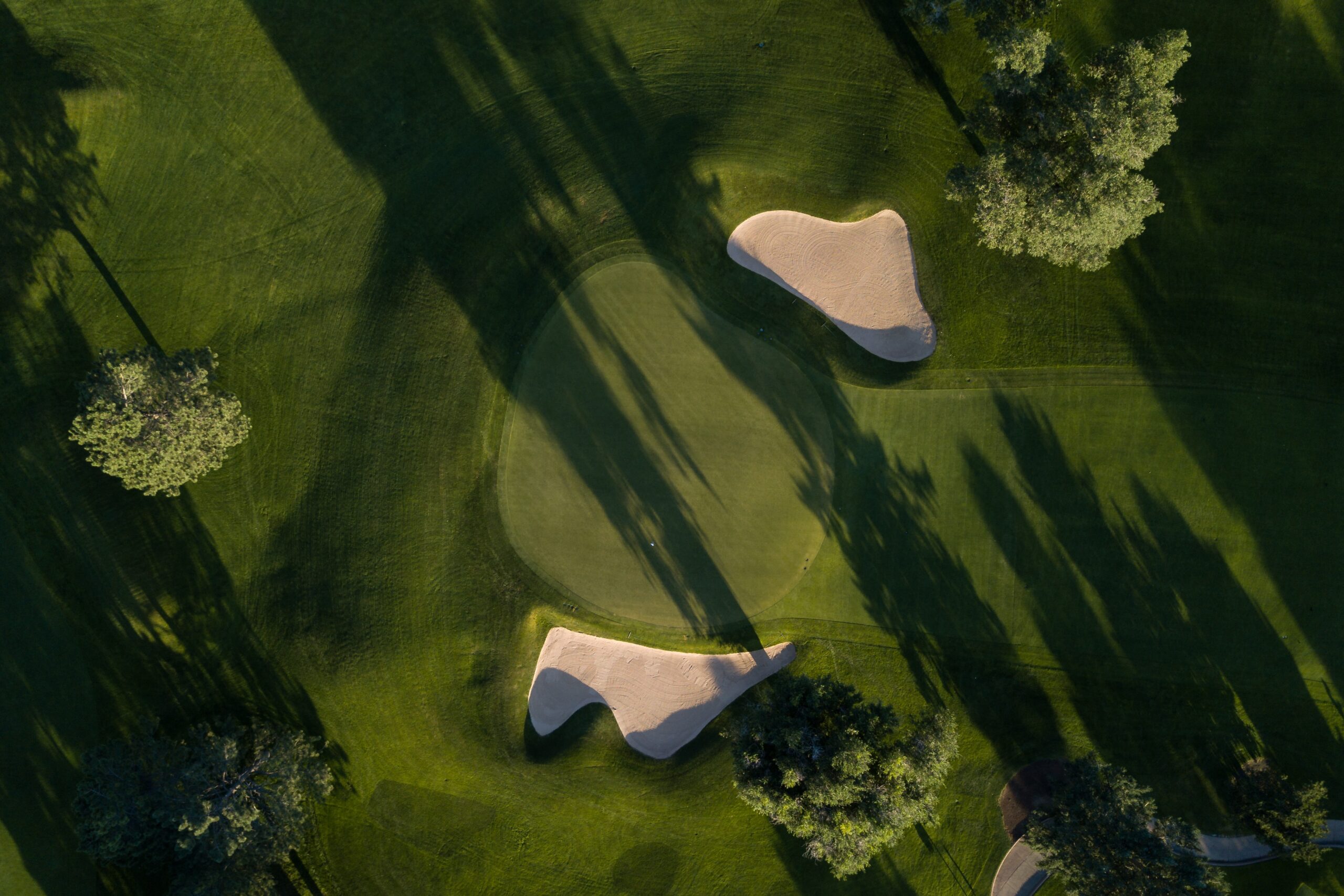 Map and travel information
Call us
Speak to our team:
Email us
Visit
Monday – Friday: 9am – 5:30pm
Saturday: 10am – 4:30pm
1 Market Place Mews,
Henley-on-Thames, OXON RG9 2AH