MarBella Nido a serene adults-only escape on Corfu's stunning south-east coast.
MarBella Nido is sensational 5* hotel for adults on the Greek island of Corfu. Soak up the sun, delight in beautifully bespoke service and relax totally in the warmth of intimate surroundings.
Enjoy sweeping views of the emerald Ionian Sea from the privacy of your own spacious terrace or personal pool. Meander down through beautifully fragrant gardens and cool off in the pool – or head to the golden sands of your private beach to stretch out on a lounger or take off on a paddleboard. Visit nearby Corfu Old Town to take pleasure in everything from vibrant nightlife to historic streets teeming with boutiques and charming cafes.
MarBella Nido is everything a truly sophisticated escape should be – from perfectly mixed cocktails in our chilled-out bars to the finest Mediterranean cuisine and personalised treatments in the luxurious wellness centre.
---
Accommodation at MarBella Nido Suite Hotel & Villas
Contemporary and spacious, MarBella Nido suites evoke a sense of serenity, ensuring precious moments of complete relaxation for all guests.
Sea View Grand Terrace Junior Suite – 24m² – Sleeps 2
Privacy and comfort combine as you unwind in this blissful space. Step from the intimate haven of your suite to your truly stunning 36m² veranda with sweeping sea views. Sunbathe, relax in the shade or take a refreshing dip in your private whirlpool.
Sea View Deluxe Junior Suite with Private Pool – 35m² – Sleeps 2
This fabulously spacious suite exudes comfort and contemporary style. Relax in the beautifully appointed interior, step out on to your 15m² fully fitted veranda to worship the sun, and take a refreshing dip in your private pool.
Sea View Grand Terrace Suite – 50m² – Sleeps 3
Elegance and luxury are yours when you stay in this beautifully appointed suite. This contemporary open-plan interior with sumptuous lounge area flows seamlessly onto a spectacular 40m² veranda where you can soak up the sun, enjoy a refreshing swim in your whirlpool or simply marvel at the incredible views.
Sea View Deluxe Suite with Private Pool – 50m² – Sleeps 3
Indulge in the serene privacy and comfort of this vast suite covering a total of 105m². Stroll from the exquisitely designed open-plan interior with sumptuous lounge area and panoramic sea views on to your stunningly furnished 55m² veranda with private pool.
---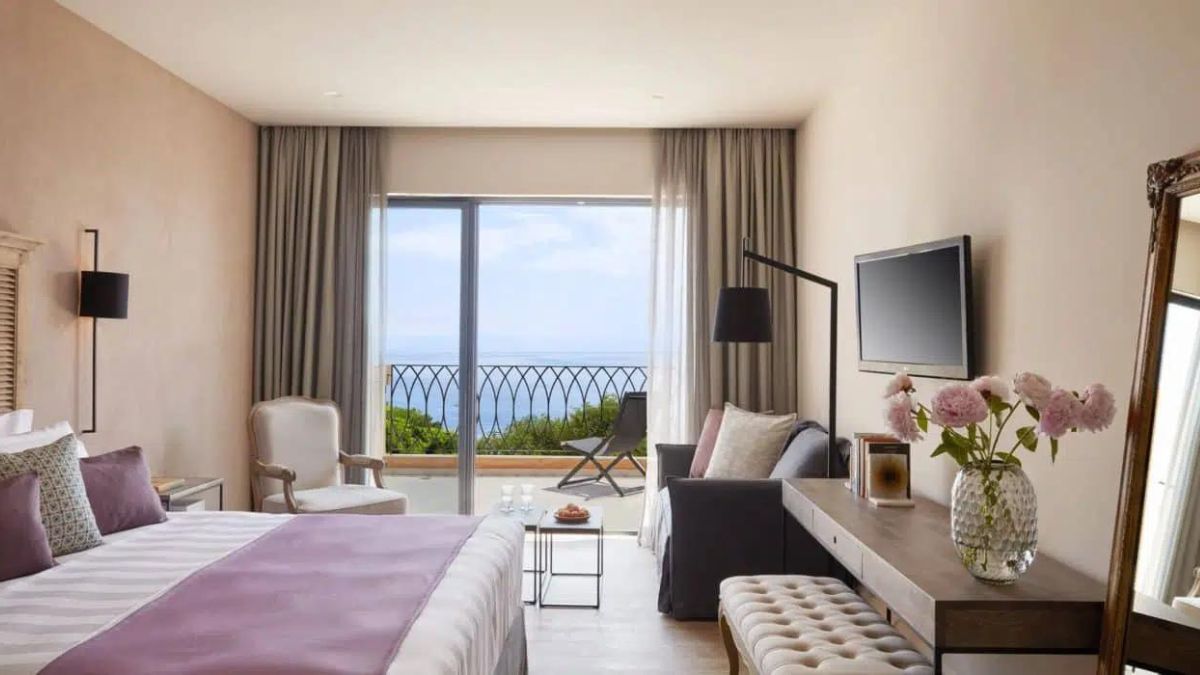 ---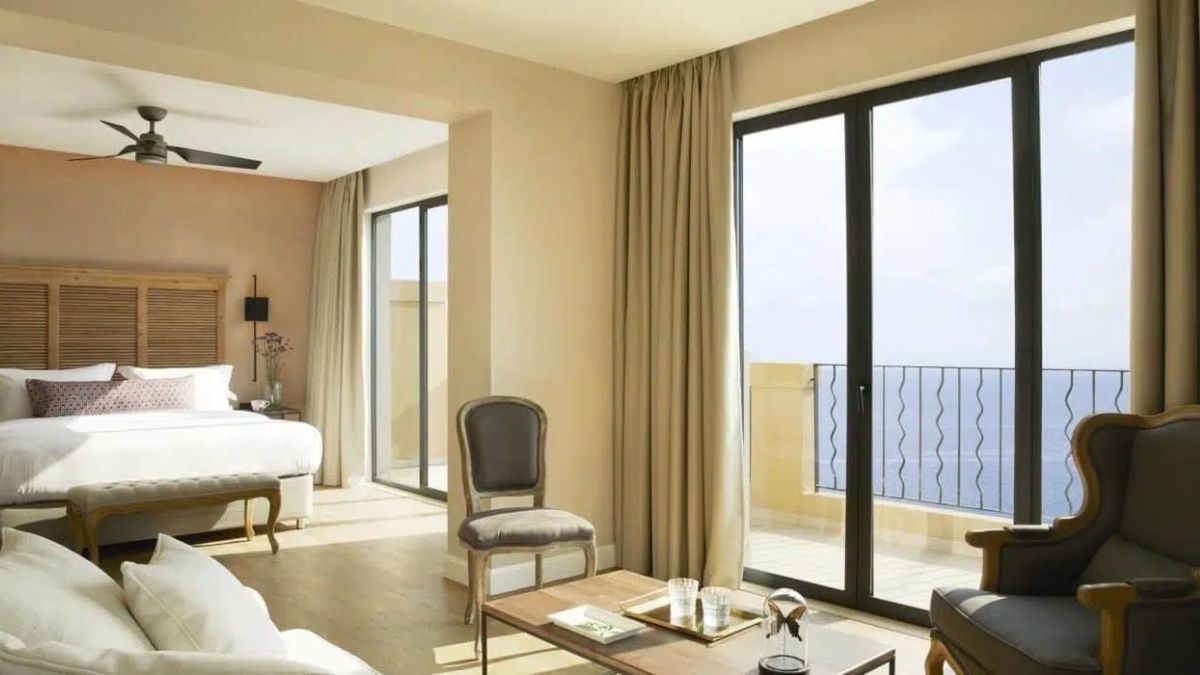 ---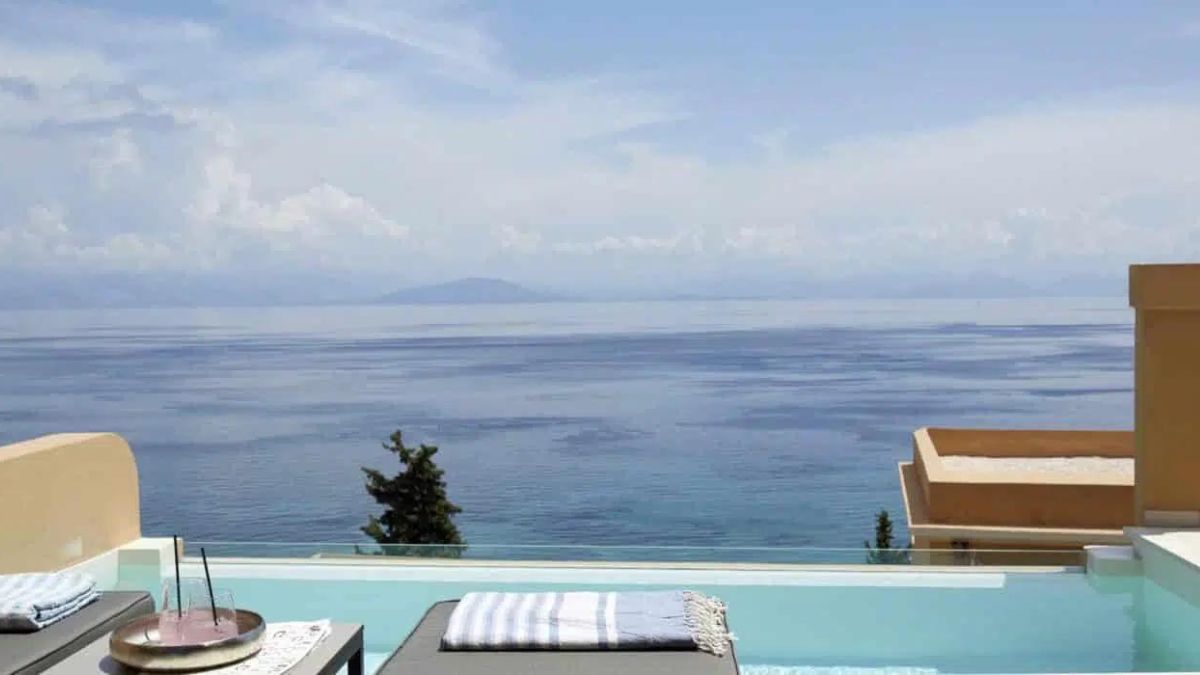 Activities & Spa at MarBella Nido
Relax in the tranquil surroundings of the luxurious spa and put yourself in the hands of experienced therapists. Take a sensorial journey with a menu of therapies, treatments and massage techniques using tropical botanicals from the renowned Cinq Mondes of Paris.
Cool off in the large freshwater infinity pool and enjoy lunch in the even cooler surroundings of Aquavit. Everything you want is to hand – loungers, umbrellas, fresh towels and refreshing drinks and snacks delivered to you poolside. The blue-flagged beach in front of the hotel offers crystal clear water with kayaking, windsurfing and paddle boarding.
Join the sommeliers as they lead you on a journey through some of the finest wines in Greece. And en-route, discover a little more about the history of Greek wine and perfect pairings.
Design your own tour by hiring a private yacht and taking off to the villages, islands, beaches and wherever you want to go. Perhaps follow in the footsteps of Gerald Durrell and his boat, charmingly named "Bootle Bumtrinket", to explore Corfu's Eastern Coastline by boat. Stop to swim at the 'Daffodil Yellow villa' in Kontokali, one of the houses the Durrell's lived in during their four year stay in Corfu.
---
---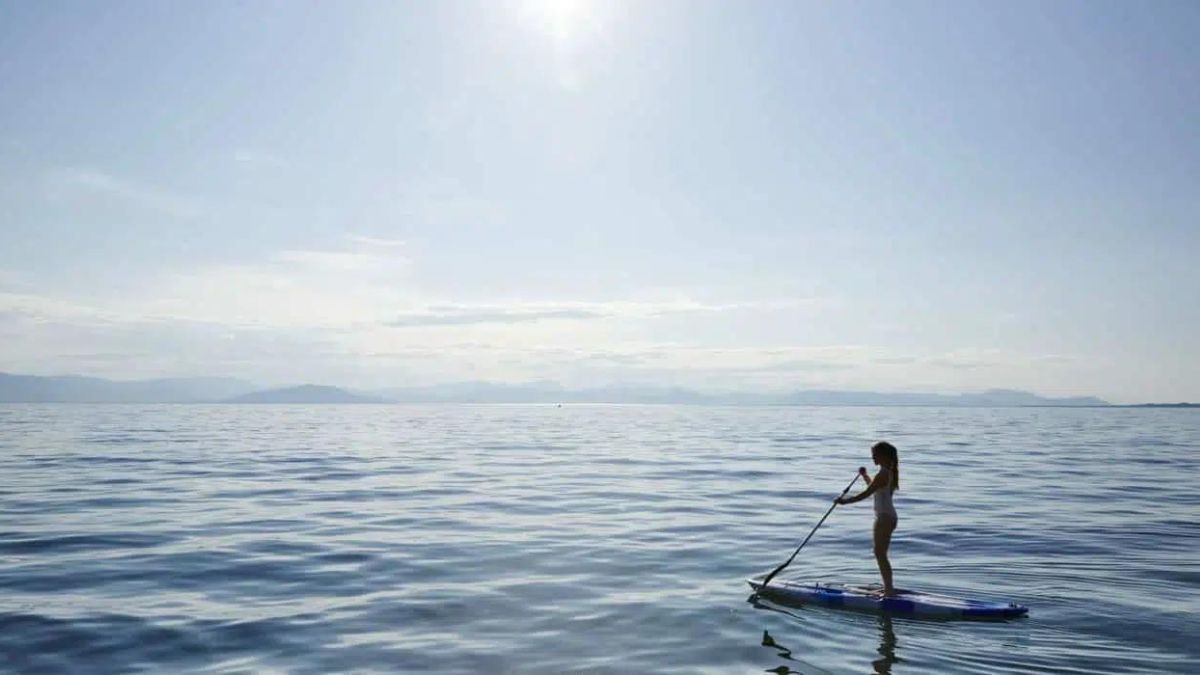 ---
---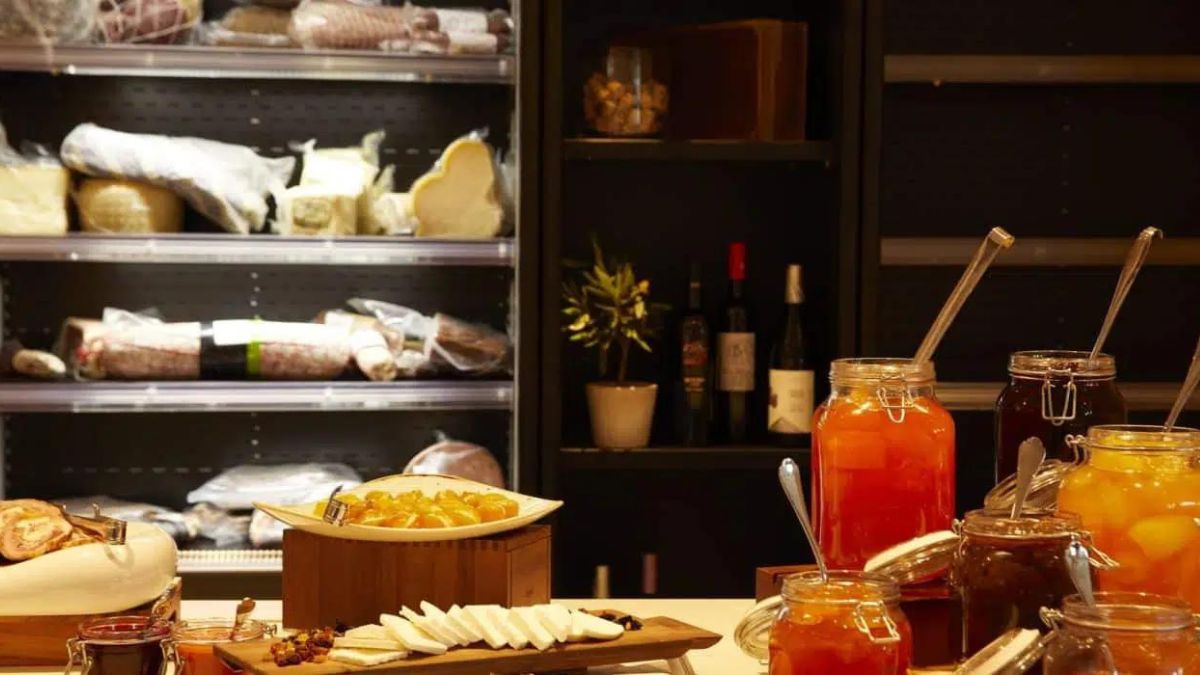 ---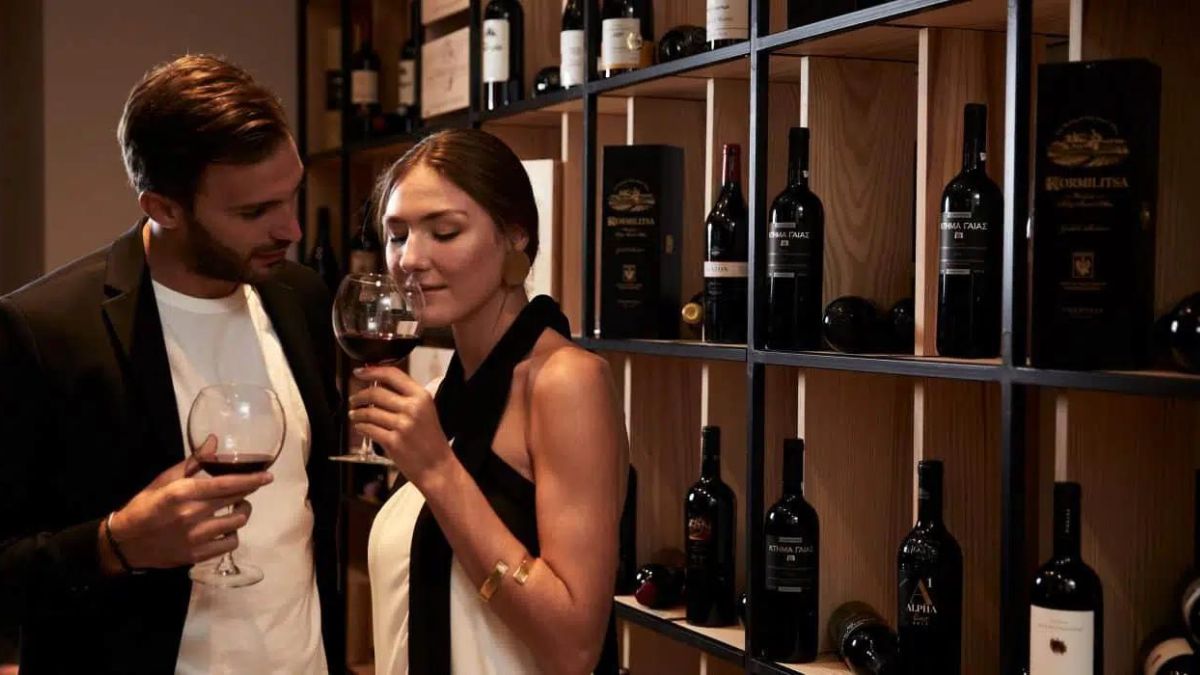 ---
Dining & Bars at MarBella Corfu
Indulgent, contemporary and thoroughly delicious – your dining experiences at any of the restaurants at MarBella Nido take you on a culinary journey across Corfu, Greece and the Mediterranean. Look forward to fish selected directly from the market, the finest locally sourced ingredients and a superb choice of vegetarian and vegan options.
Drink in the panoramic views over the sea as you feast on San Giovanni's sumptuous buffets, a superb setting for casual all-day dining in a relaxed atmosphere. With gastronomy in its heart, Apaggio brings you finely designed à la carte offerings boasting the tastes and aromas of Corfu. After an exhausting morning in and out of the water, the chilled Aquavit pool bar and restaurant is perfect for lunch with an enticing menu of salads, light bites and local signature dishes.
The intimate Heritage Bar is the perfect place to join friends for a pre-dinner drink or to while away the evening. Enjoy aperitifs or explore the enticing cocktail list featuring the mixologist's own creations and all-time classics. The Orangery Patio Lounge stands as one of the hotel's signature lounge corners, providing a calming and peaceful space to relax in and take in the soothing sounds of the sea.
---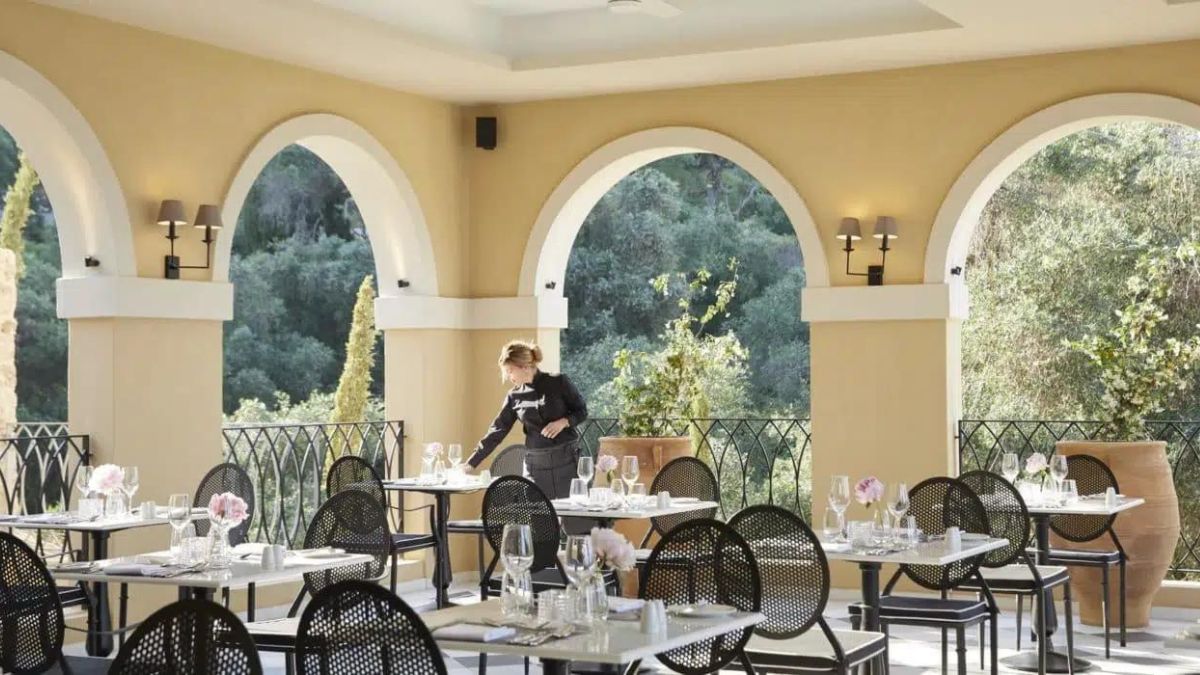 ---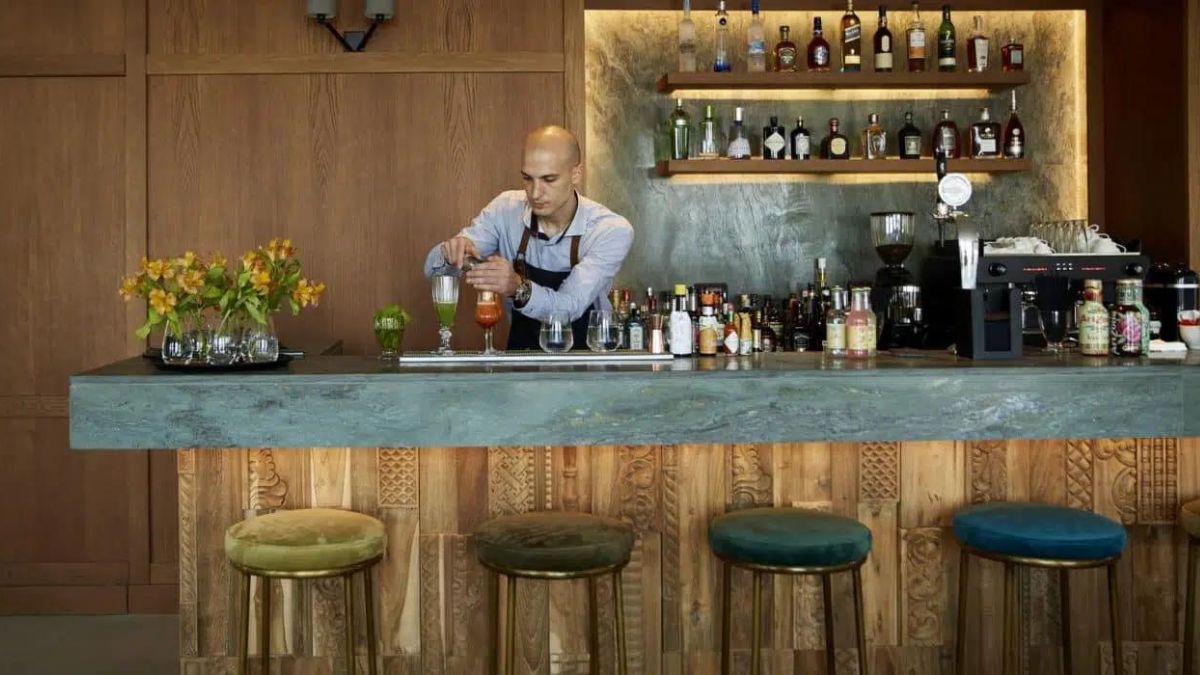 ---
---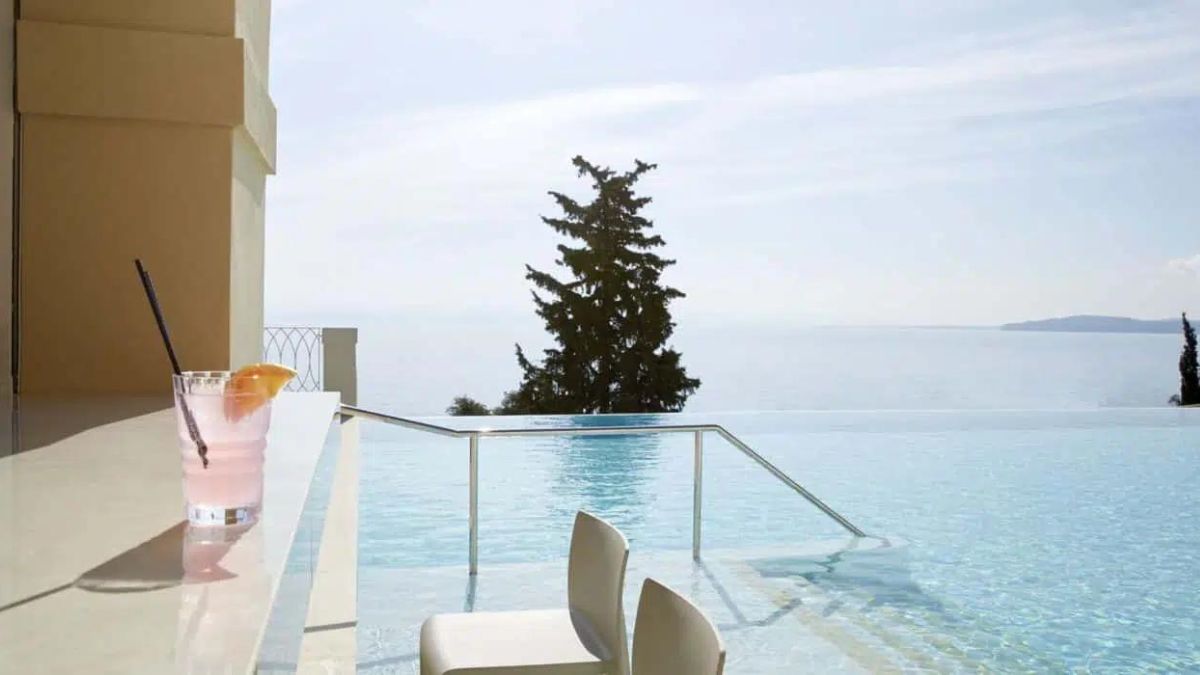 ---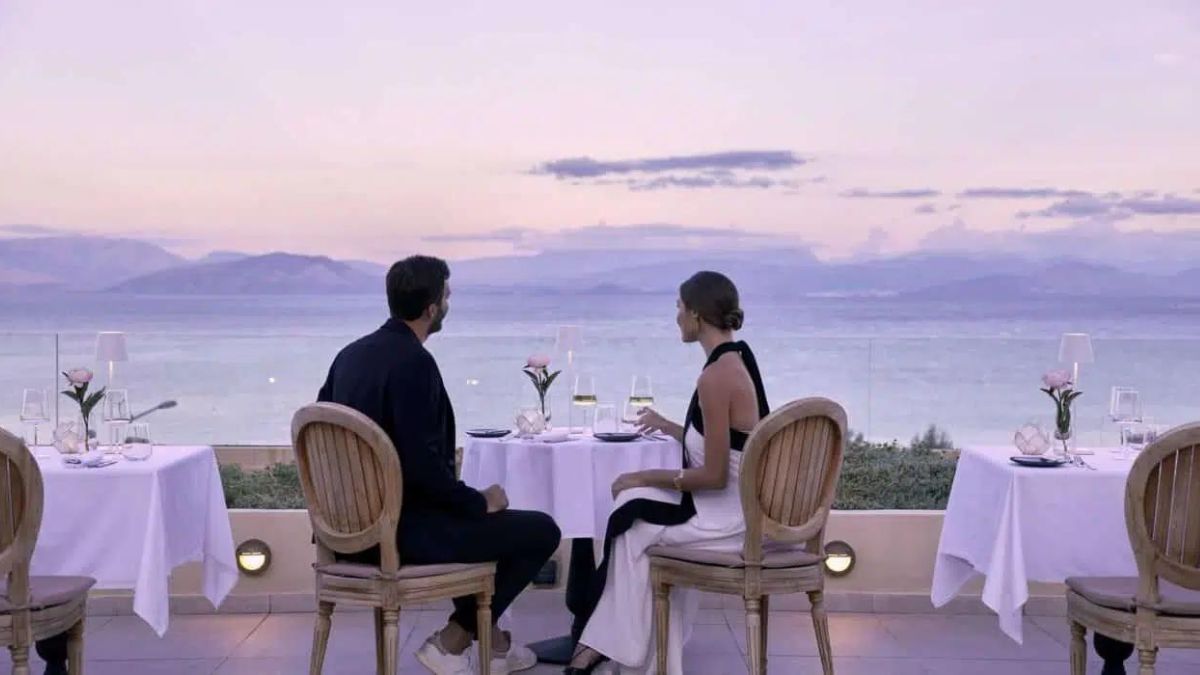 ---
Map and Travel Information
Fly from London to Corfu in around 3hrs. Private transfer to MarBella Nido in 25mins
Call us
Speak to our team:
Email us
Visit
Monday – Friday: 9am – 5:30pm
Saturday: 10am – 4:30pm
1 Market Place Mews,
Henley-on-Thames, OXON RG9 2AH