JOALI BEING, the only nature-immersive wellbeing retreat of its kind in the Maldives ...
Surrounded by ethereal lagoons and brimming with lush coconut palms, JOALI BEING is tucked away in the far northern reaches of the Maldives. Situated on Bodufushi Island in Raa Atoll, JOALI BEING reflects the wondrous spirit of its natural surroundings. Explore sound therapy in the indigenous forest, meditate above the tranquil waves, and join the daily sunset ritual on ivory sands.
Without a doubt JOALI BEING is in another league when it comes to wellness and wellbeing. From the pre-arrival questionnaire to the full consultation on arrival, the team work tirelessly to provide an outstanding and unique experience.

Richard Lewis – CEO, Savile Row Travel
Combining ancient knowledge with modern science, curated offerings are woven around the Four Pillars of Wellbeing – Mind, Skin, Microbiome and Energy. Following an on-arrival analysis of your overall wellbeing using the latest technology with an in-depth assessment of your daily routines, experience a collection of specialised therapies, tailored fitness routines and interactive workshops.
Bodufushi island is home to one of only three turtle conservation sanctuaries in the Maldives, developed in cooperation with the Olive Ridley Project.
Savile Row Travel's Giles & Richard visited JOALI BEING in March 2022 – read about their trip and view their highlights on Instagram.
---
JOALI BEING Villas
Choose from 68 thoughtful well living spaces. All have private pools and special inclusions, such as customised mini-bar setups, meditative musical instruments, wellbeing games and a dedicated Jadugar (private butler) .
Ocean Pool Villa – Sleeps 2 – 87m²
Perched graciously above the shimmering Indian Ocean, this emblematic villa combines awe-inspiring backdrop with spacious and sleek interior and a 33m² private pool.
Grand Beach Pool Villa – Sleeps 3 – 110m²
With toes-in-the-sand vibes and a 35m² private pool, these island sanctuaries are perfect for beach enthusiasts, leaving little reason to ever leave.
Two Bedroom Wellbeing Beach Pool Villa – Sleeps 5 – 255m²
The perfect island home for the entire family. With an airy living room, infinity pool and two bedrooms, it allows you to be together under one roof yet enjoy total privacy.
Four Bedroom Wellbeing Private Ocean Residence – Sleeps 10 – 503m²
Lounge in style at this superb overwater residence, where uninterrupted ocean views renew each day with joy and vitality. This expansive villa comes with 118m² infinity pool, four bedrooms, living area and dedicated fitness zone.
---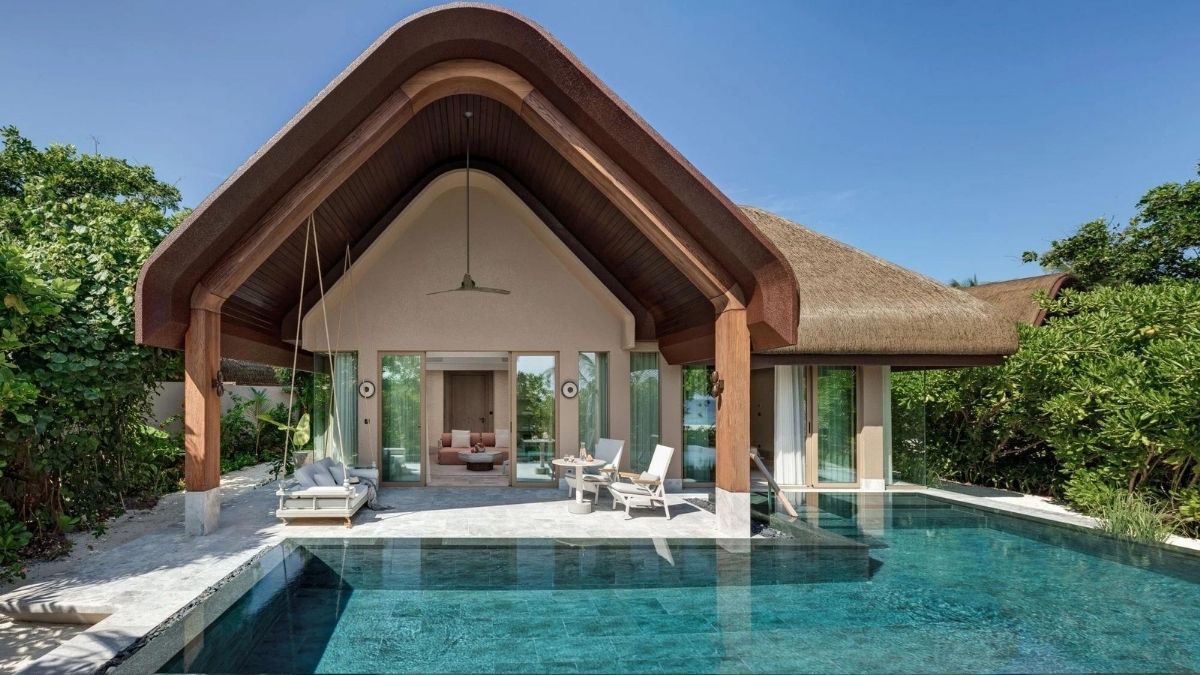 ---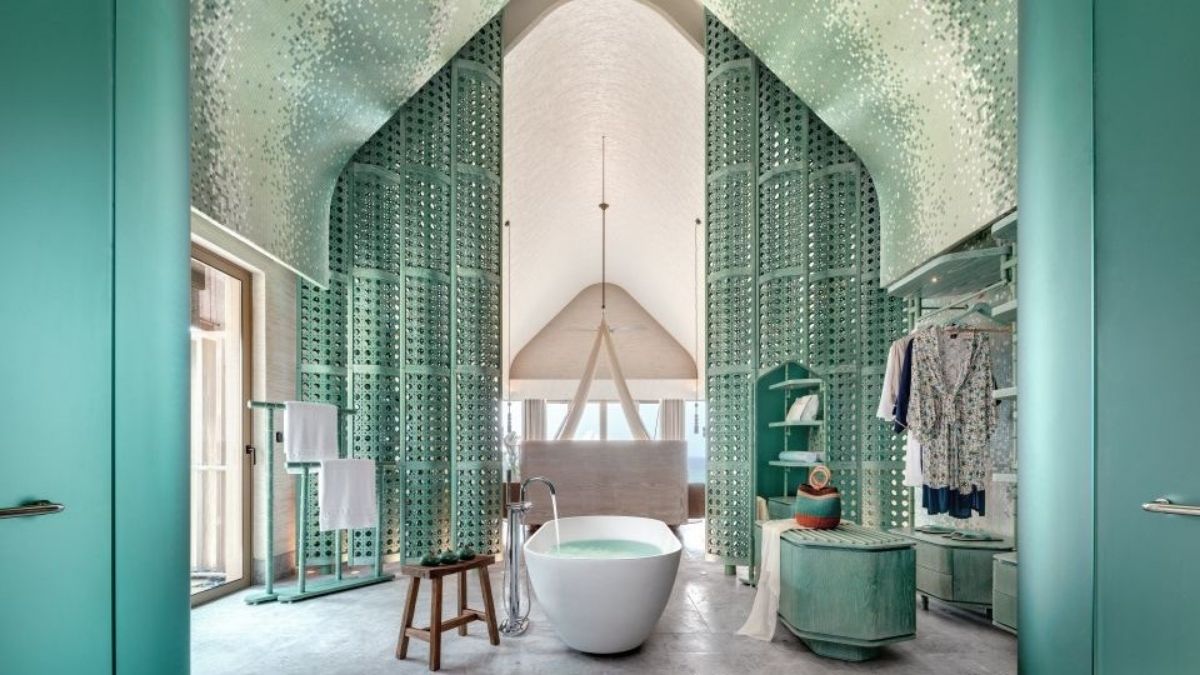 ---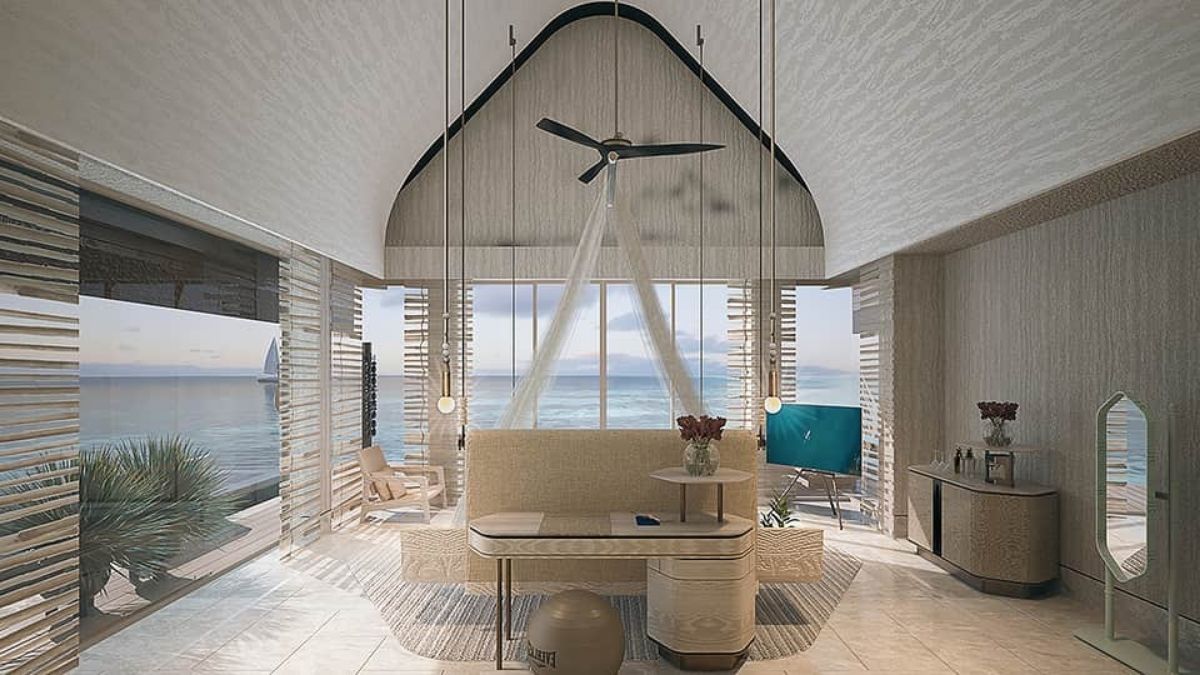 ---
Wellness at JOALI BEING
Rediscover a natural state of health and happiness through JOALI BEING's Immersion Programmes. Designed to rebalance the Four Pillars of Wellbeing, your journey is customised after an Intelligent Movement Analysis and an Integrative Health Assessment. Immersion Programmes are tailored to areas of strength and vitality, mental clarity and wellbeing, hormonal balance, women's health, digestive and weight rebalance, restorative sleep, as well as movement and alignment for good health and immunity.
Experience a sound therapy oasis as the Discovery Sound Path, featuring nine unique instruments, winds its way through the island's native forest. Take an immersive journey of sound and resonance, weaving together healing, inspiration and joy. Relearn the fundamental wellbeing practice of the art of breathing at Ocean Sala, on the over-water meditation deck against endless seascapes of turquoise and blue.
In the KAASHI hydrotherapy hall, experience the cleansing powers of the Russian Banya, the exhilaration of the Aufguss Sauna or the blissful tranquility of the Sensory Deprivation Room.
Become weightless with anti-gravity yoga. Embrace a medley of ancient yogic philosophy and modern fitness techniques as you flow through a sequence of yoga poses – all while suspended in a silk hammock. This hybrid form of yoga allows you to do more challenging asanas without exerting undue pressure on your body.
Step into the fragrant embrace of the AKTAR herbology centre. Inspired by the rich heritage of healing through the power of herbs, the AKTAR blends traditional Anatolian remedies and Maldivian healing arts.
---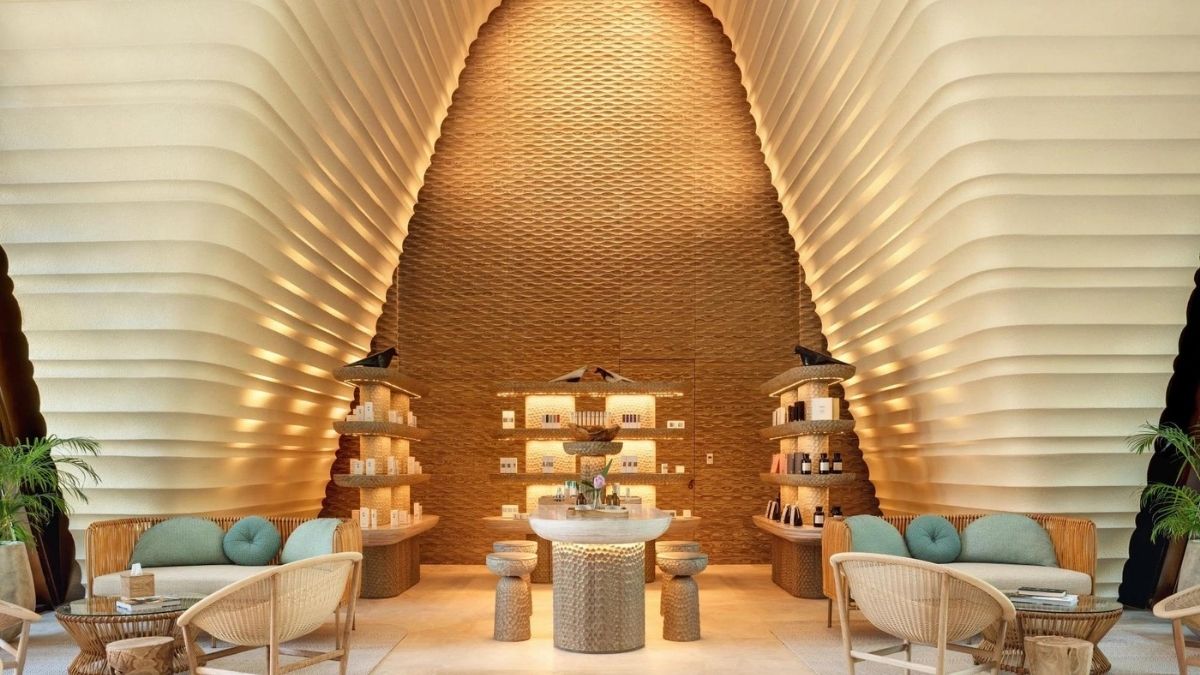 ---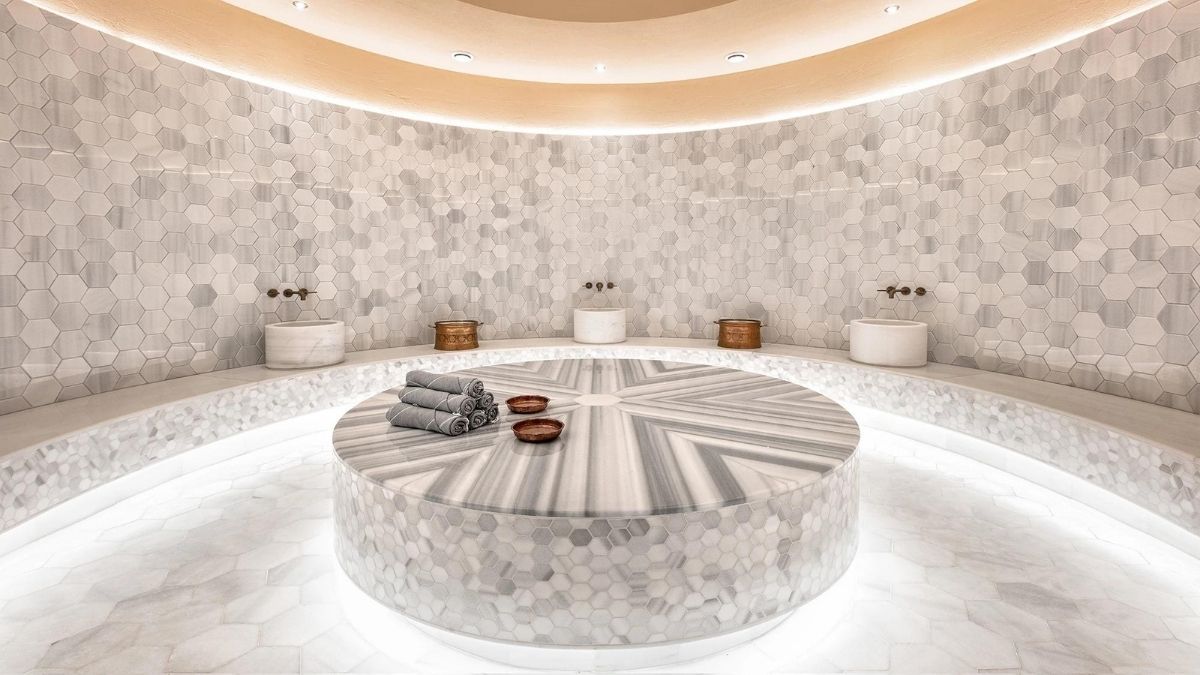 ---
---
---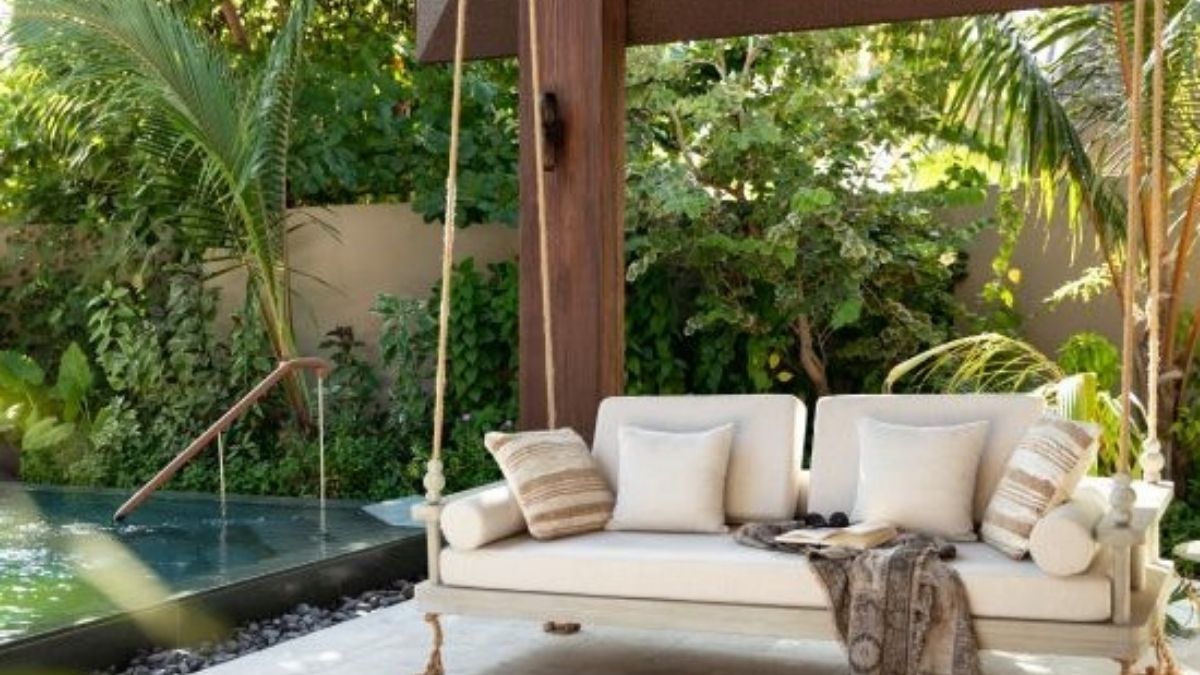 ---
Dining at JOALI BEING
Culinary arts at JOALI BEING focus on an earth-to-table initiative, promising ingredient traceability and offering fresh, locally harvested foods that support small farms and are sustainably sourced. The retreat's nutritionists and chefs expertly curate menus with a selection of healthy and indulging dining options. Personalised nutrition sessions and co-created menu recommendations are also available.
Immerse in the vibrancy of FLOW, the open-plan interactive dining space featuring three signature kitchens. Plantae offers vegetarian and vegan cuisine. Su serves ocean-to-table pescatarian fare. B'Well features a signature JOALI BEING menu, including a selection of earth-to-table meals.
For sunset seekers, there is Mojo – a tropical beach sanctuary located on a three-layered sundeck, an ideal lunch and sundowner spot by the pool.
---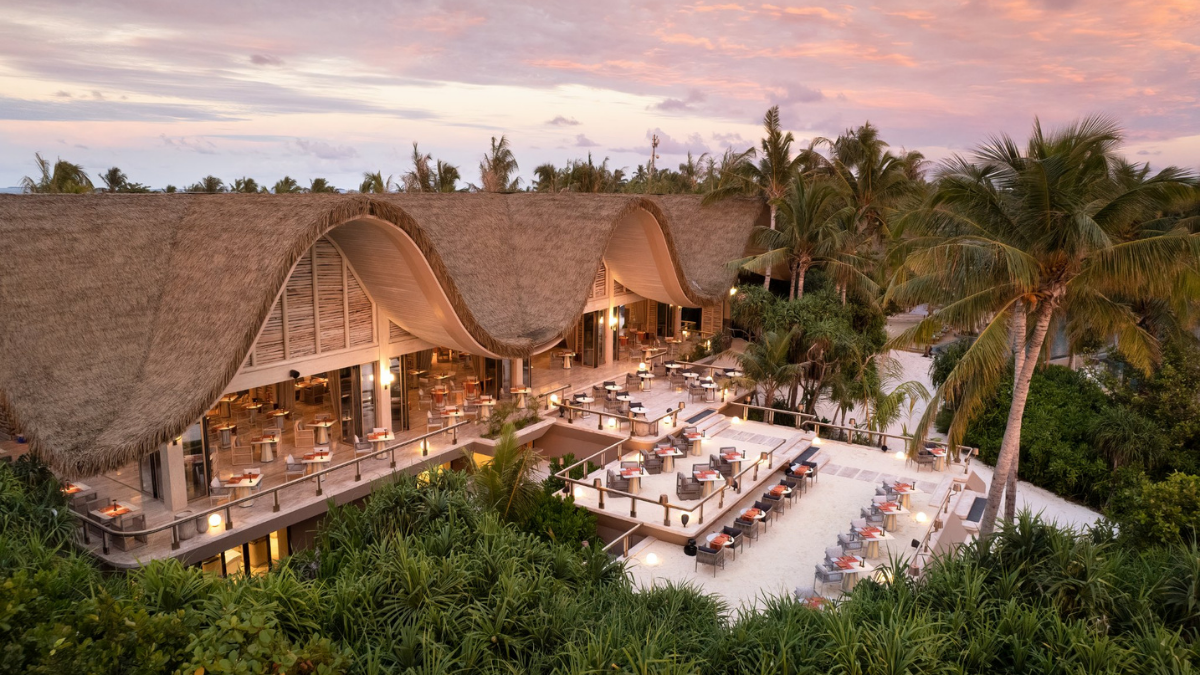 ---
---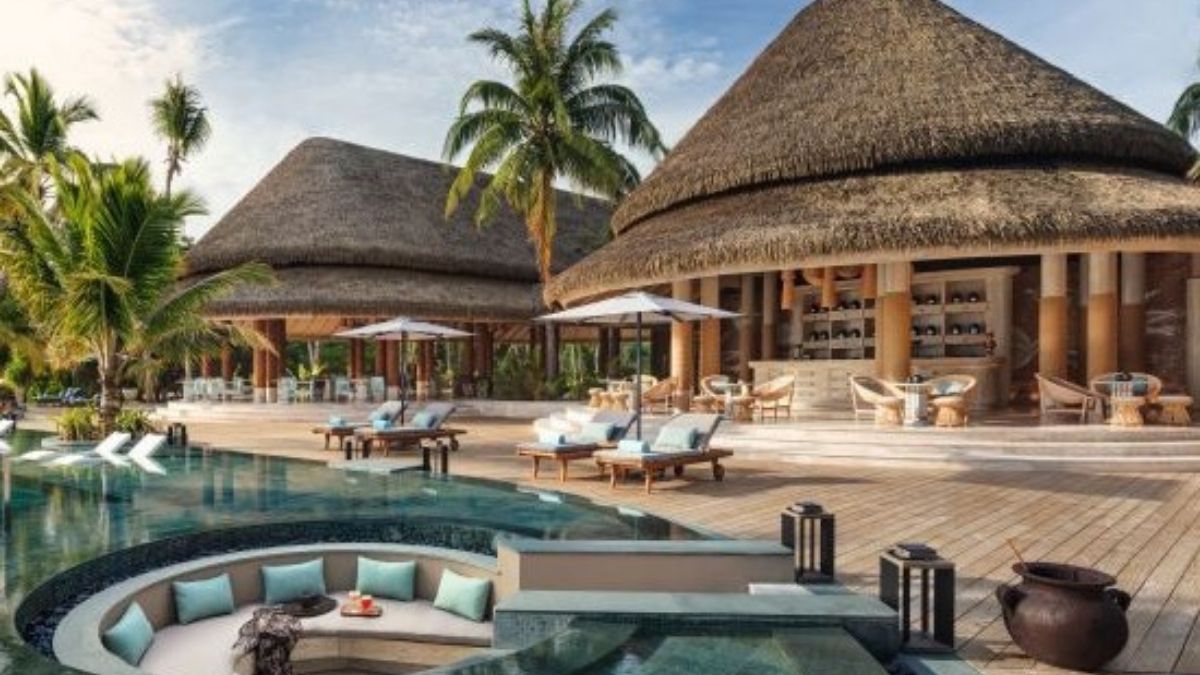 ---
Map and Travel Information
Fly from London to Malé in around 10hr 30 mins. Transfer to JOALI BEING by seaplane in 40 mins.
Call us
Speak to our team:
Email us
Visit
Monday – Friday: 9am – 5:30pm
Saturday: 10am – 4:30pm
1 Market Place Mews,
Henley-on-Thames, OXON RG9 2AH