A beautiful art-immersive island resort in the middle of the Indian Ocean, perfect for families and couples in search of a paradise retreat ...
JOALI Maldives is a pearl of beauty, fringed by ivory beaches and wrapped in azure waters. the resort is located on the Maldives island of Muravandhoo, 45 minutes from Malé, and bordered by dreamy white beaches, a lush land of bountiful coconut palms and turquoise lagoons brimming with exquisite marine life. Ideal for a peaceful and serene holiday, this is a dreamy romantic getaway or a joyful family get-together with a variety of villas to choose from.
Six restaurants and an interactive kitchen and dining room provide a feast of culinary options, thoughtfully curated, offering a wide selection of flavours to suit every palate.
The JOALI Spa by ESPA offers tailormade treatments for the ultimate spa experience, leaving you feeling refreshed, revitalised and beautiful.
JOALI Maldives is perfect for families of all ages. Kids of JOALI offer a range of activities that blend learning, creativity and enjoyment. Your little ones will always have something fun to do and most importantly enjoy the artisanal ice-cream store!
JOALI Maldives is a unique island artscape paying homage to creativity and craftsmanship with a series of interactive collections, designed to captivate art connoisseurs and patrons alike.
JOALI Maldives sits on a natural island with incredible overwater bungalows from which you can walk on sand into the sea. Absolutely amazing.

Richard Lewis – CEO, Savile Row Travel
Savile Row Travel's Giles & Richard visited JOALI Maldives in March 2022 – read about their trip and view their highlights on Instagram.
---
JOALI Maldives Villas
73 spacious beach villas, over-water villas and expansive residences redefine sustainable glamour. Your dedicated Jadugar (private butler) can arrange virtually anything. Share a gourmet breakfast in bed, plan a surprise proposal for your soulmate, or host a dazzling celebration for your tribe.
Beach Villa with pool – Sleeps 3 – 108m²
Soak in beach, garden and ocean views from this lavish one-bedroom villa. Handpicked objet d'art, a private beach garden and an infinity pool create a peaceful haven in which to unwind.
Luxury Beach Villa with pool – Sleeps 4 – 117m²
Featuring a separate living area, infinity pool, curated artworks, spa-style amenities and private library, this dreamy one-bedroom suite offers the perfect backdrop for nature-inspired rejuvenation.
Water Villa with pool – Sleeps 3 – 100m²
Discover the enchantment of life on the water from this one-bedroom villa, with its private sundeck and infinity pool set against endless seascapes and the crystal-clear waves of the Indian Ocean beneath your feet. Dive into your private infinity pool against the backdrop of an endless Maldives seascape. The state-of-the-art lighting and mood control system offers magical aquatic experiences by day and night.
Ocean Residence with two pools – Sleeps 6 – 400m²
Lounge in style in this superb over-water residence, with two infinity pools, three bedrooms and uninterrupted ocean views. Share magical moments with family and friends out on the scenic terrace, or rediscover romance in the intimate embrace of our private balconies. Luxurious touches include dressing rooms and a private spa treatment room overlooking the waves.
---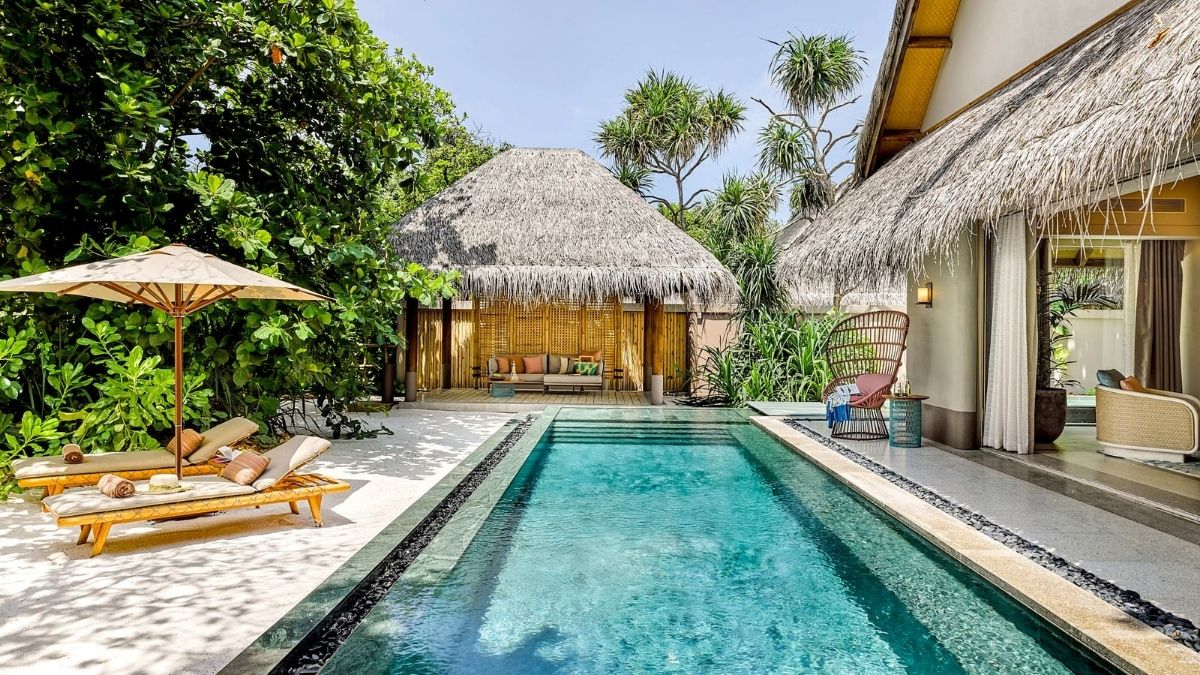 ---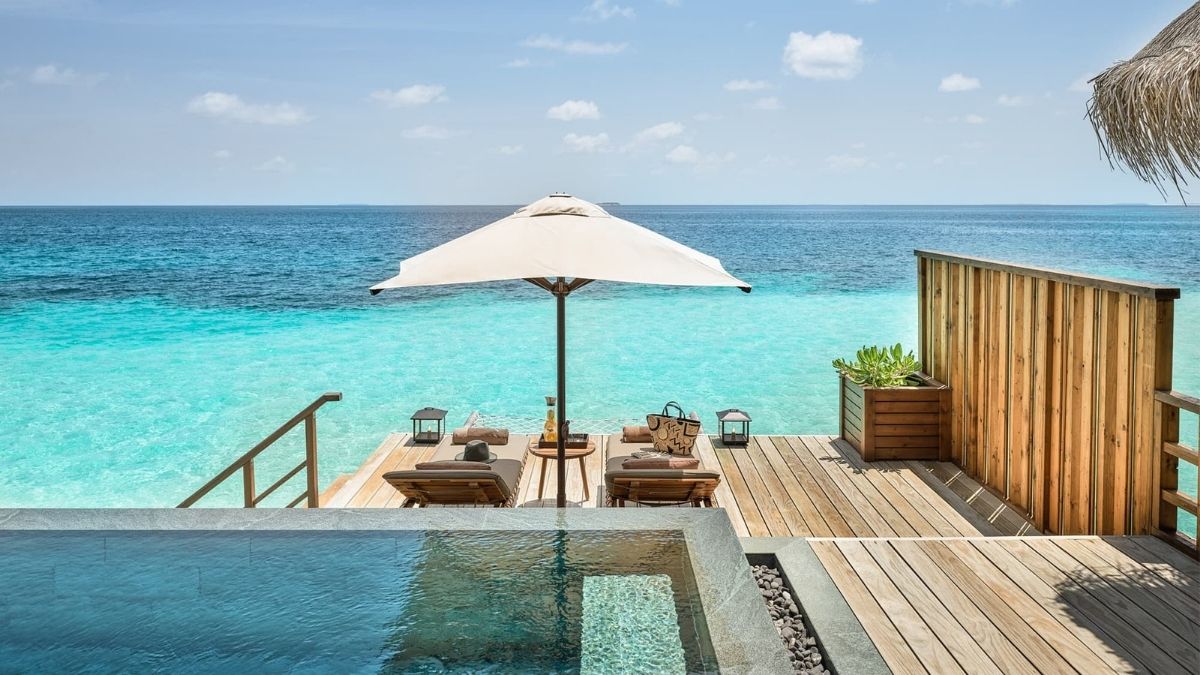 ---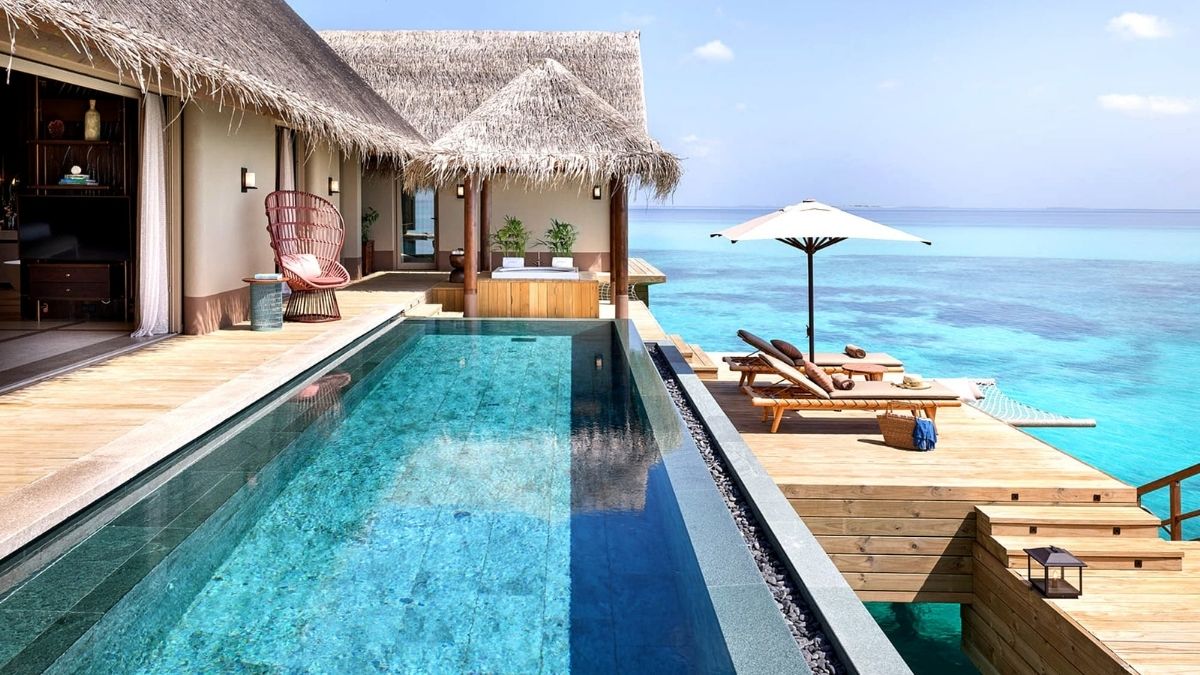 ---
Family at JOALI Maldives
JOALI Maldives offers a range of exciting activities, especially crafted for children between 4-12 years.
Young guests can explore complimentary positive new experiences in the areas of culture, oceanography, cookery, and creative arts. Even the smallest guests will leave with childhood memories to cherish for life. Each day at JOALI Maldives brings a new adventure to expand children's horizons and spark a sense of wonder and joy.
The Muramas Kids Club hosts engaging activities that combine playtime with learning. Little ones can nurture their creativity at the art & craft room, and learn basic yoga at the Kids Spa. Facilities include a rainbow stairs room, a game platform, and an outdoor pool area.
---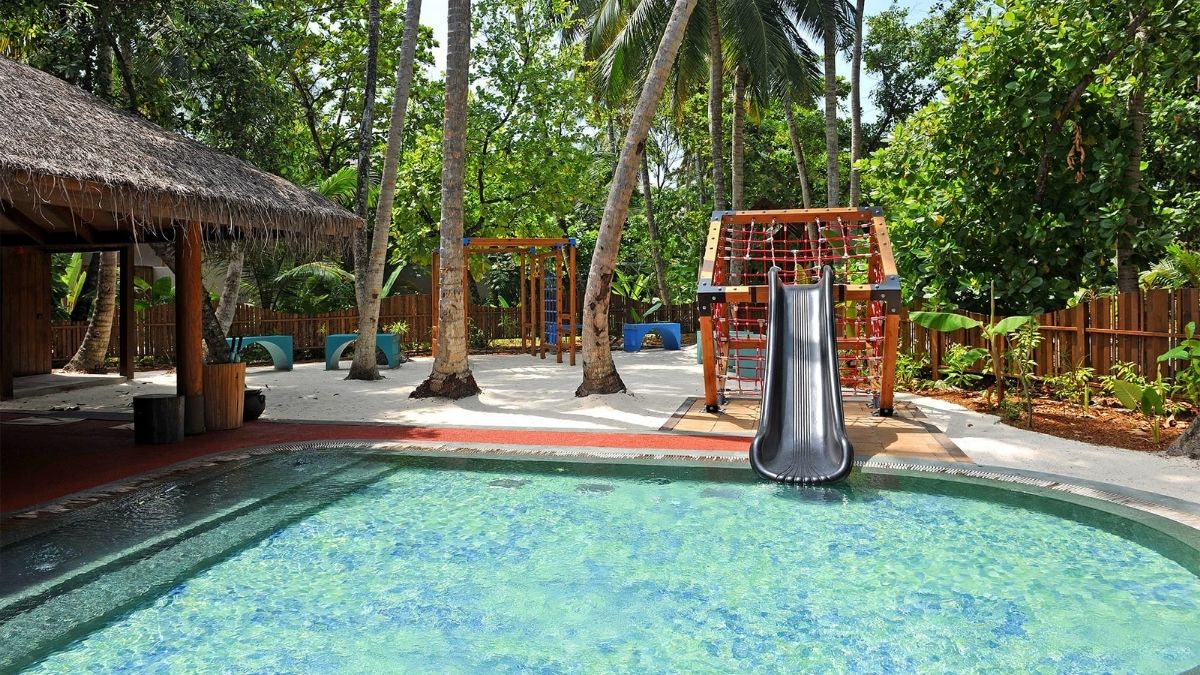 ---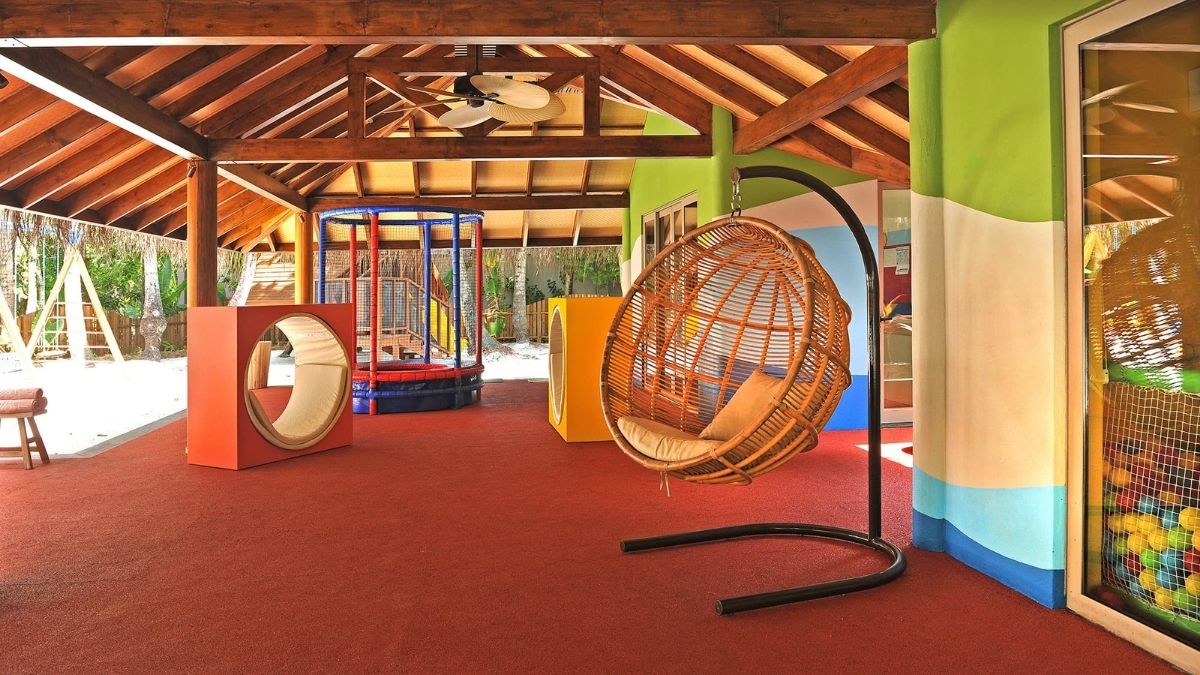 ---
---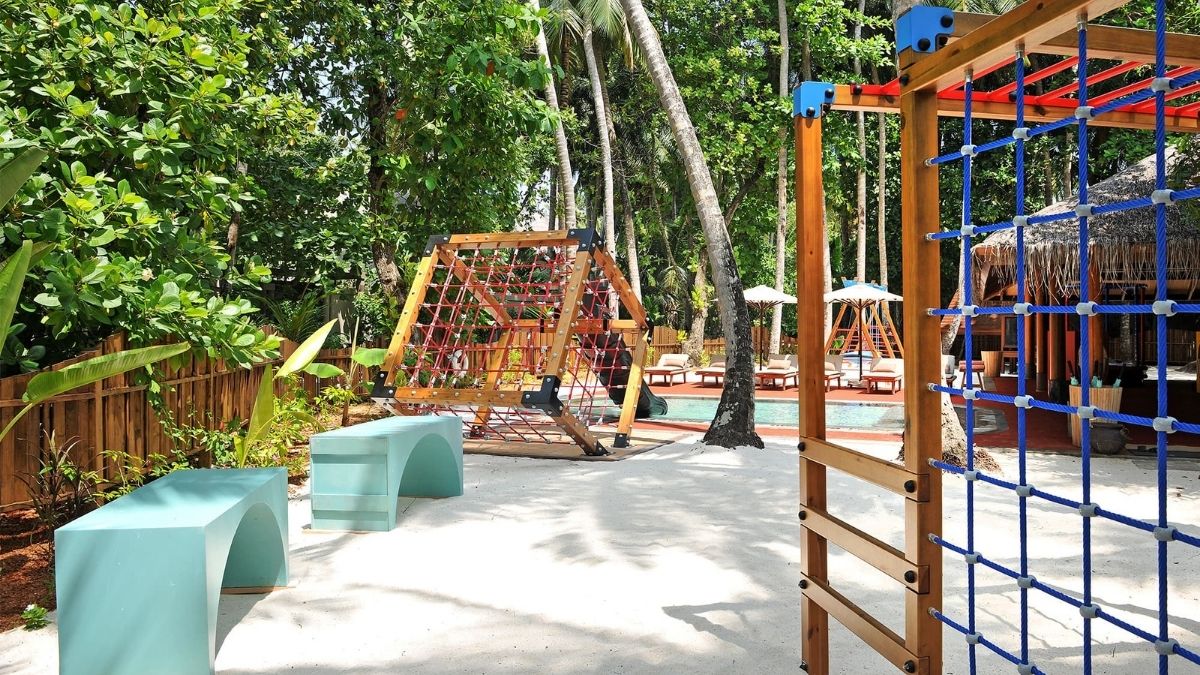 ---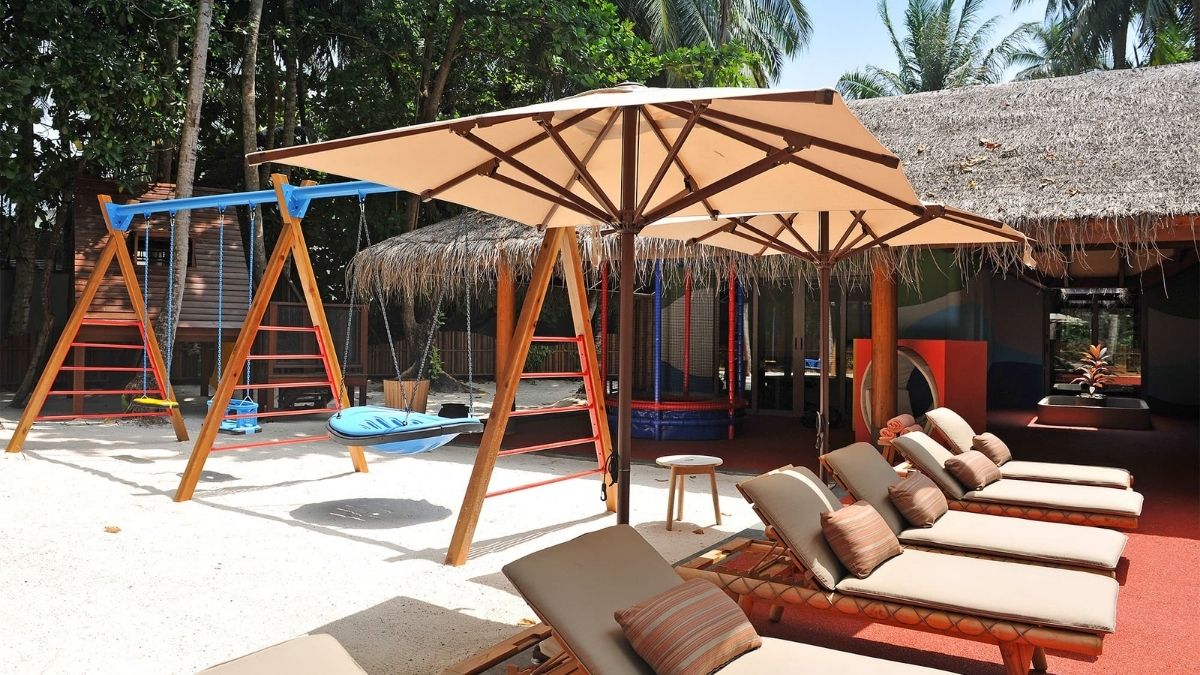 ---
Dining, Facilities & Activities at JOALI Maldives
Thoughtfully curated and offering a wide selection of flavours to suit every palate, JOALI Maldives offers a feast of  food and drink choices.
Vandhoo  – a specially designed dining experience encompassing South East Asian, Chinese and Mediterranean cuisines.
Her Kitchen – Cook local recipes in the luxurious surroundings of a professional restaurant kitchen, guided by our experienced chefs.
Saoke – distinctly Japanese restaurant designed by world-renowned restaurant architect Noriyoshi Muramatsu. Gaze out at the most incredible ocean views in this floating haven of delectable food.
Bellinis – dedicated to making the perfect Bellinis and homemade Limoncellos, with a carefully crafted menu by Michelin star Chef Theodor Falser. Elegantly crafted cuisine, authentic Italian flavours and an ultra-luxurious ambience.
TUH'U – Alfresco Levant cuisine on the sand under atmospherically lit palms and the night sky.
Mura Bar – Airy cabanas and infinity pods with a menu of scrumptious snacks and street food that hit the spot.
At JOALI Spa by ESPA, powerful signature treatments restore vitality and vibrancy, unlocking inner joy. Set amid breath-taking gardens and seaside vistas, the eight treatment rooms reflect a luxurious design concept. Based on the principles of holistic wellness, each therapy begins with a refreshing coconut water infusion and culminates with a unique culinary delight to complement and enhance your JOALI experience.
From yachting across sparkling waters to meeting enigmatic manta rays and majestic whales, every excursion is an adventure waiting to be yours. Visit nearby Maldivian isles for glimpses of local life, or set off in a dhoni to chase a magical sunset.
---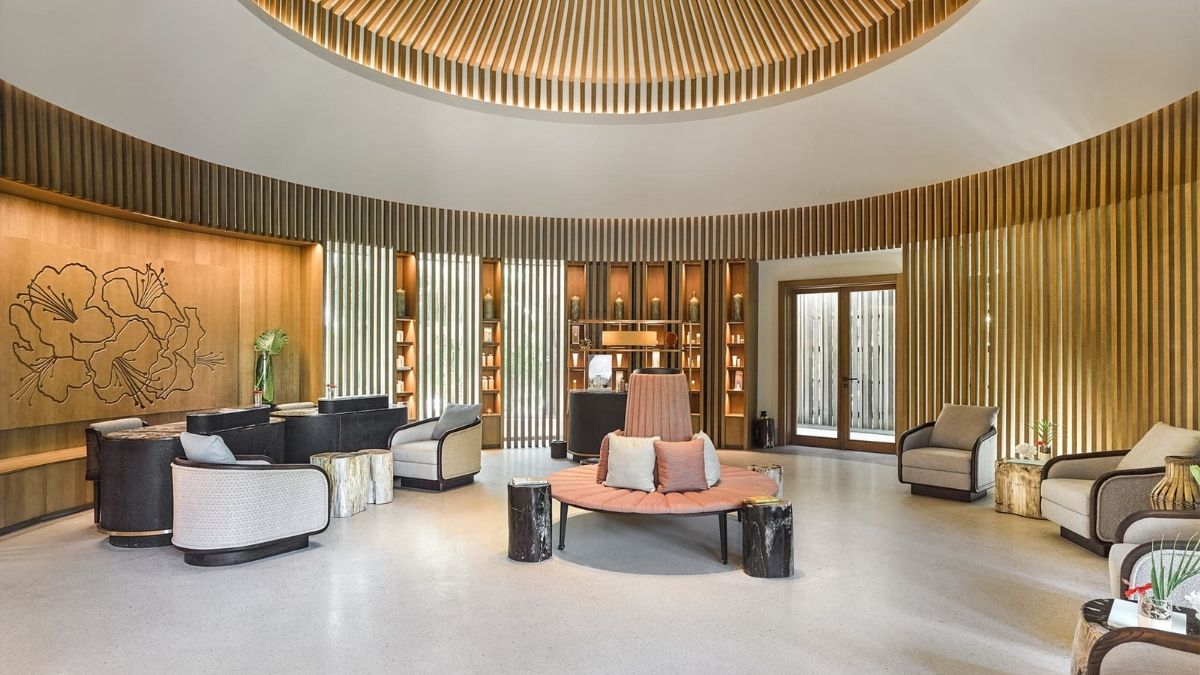 ---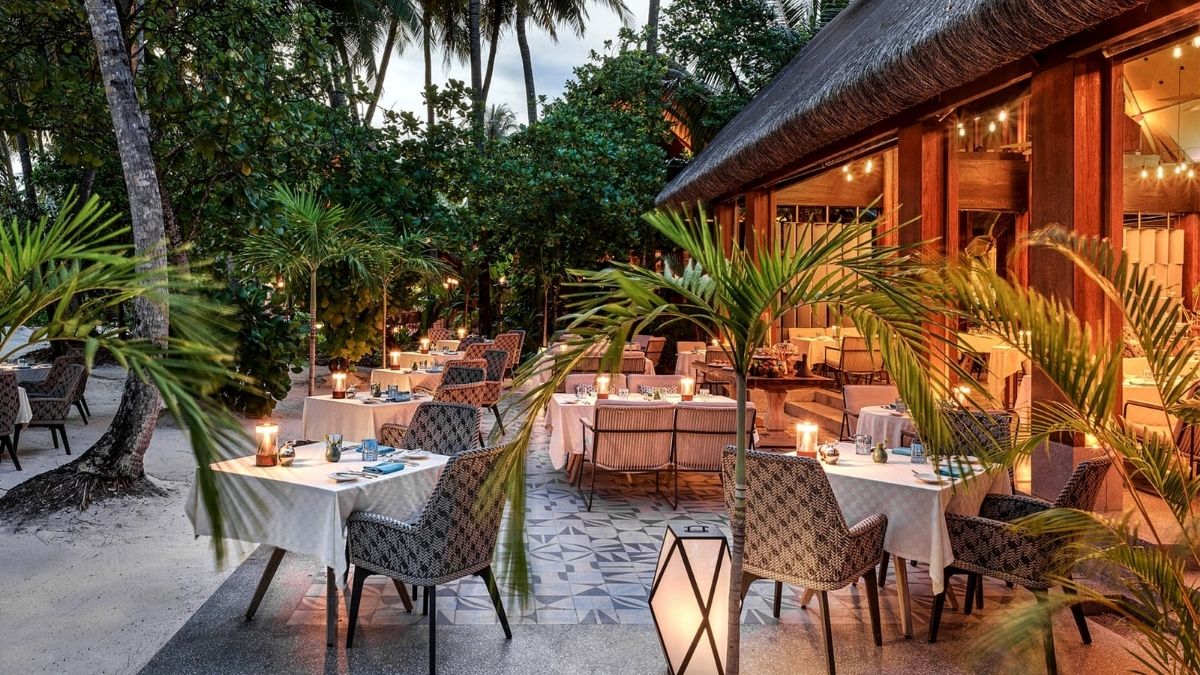 ---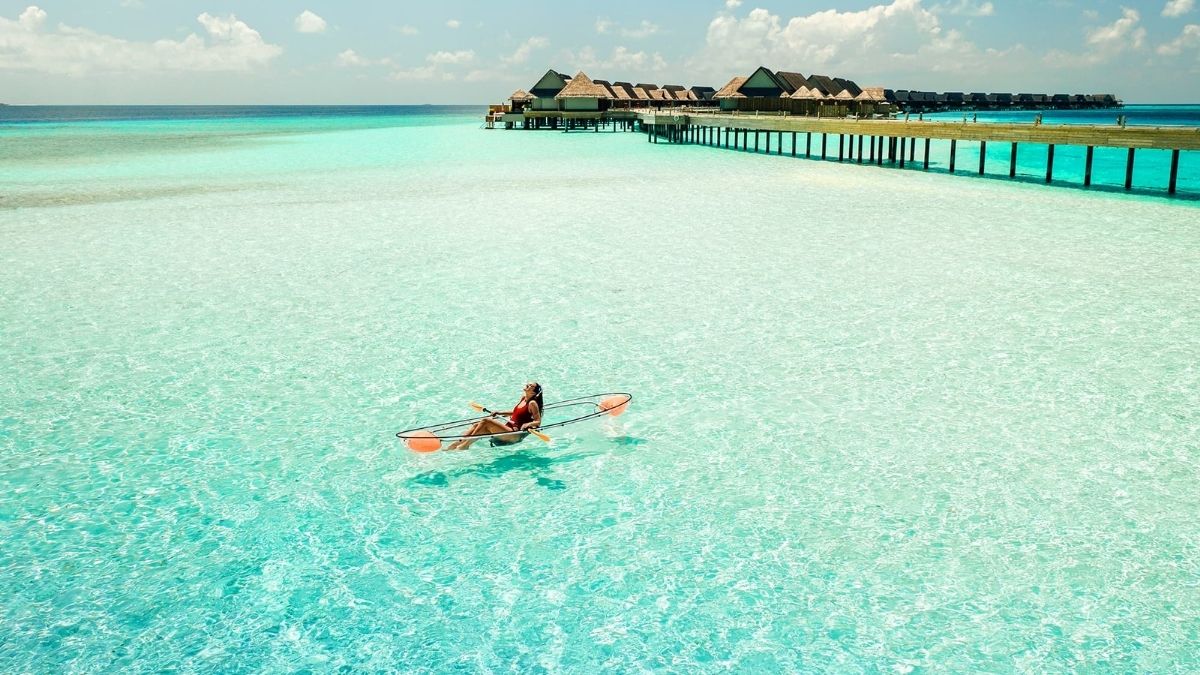 ---
---
---
---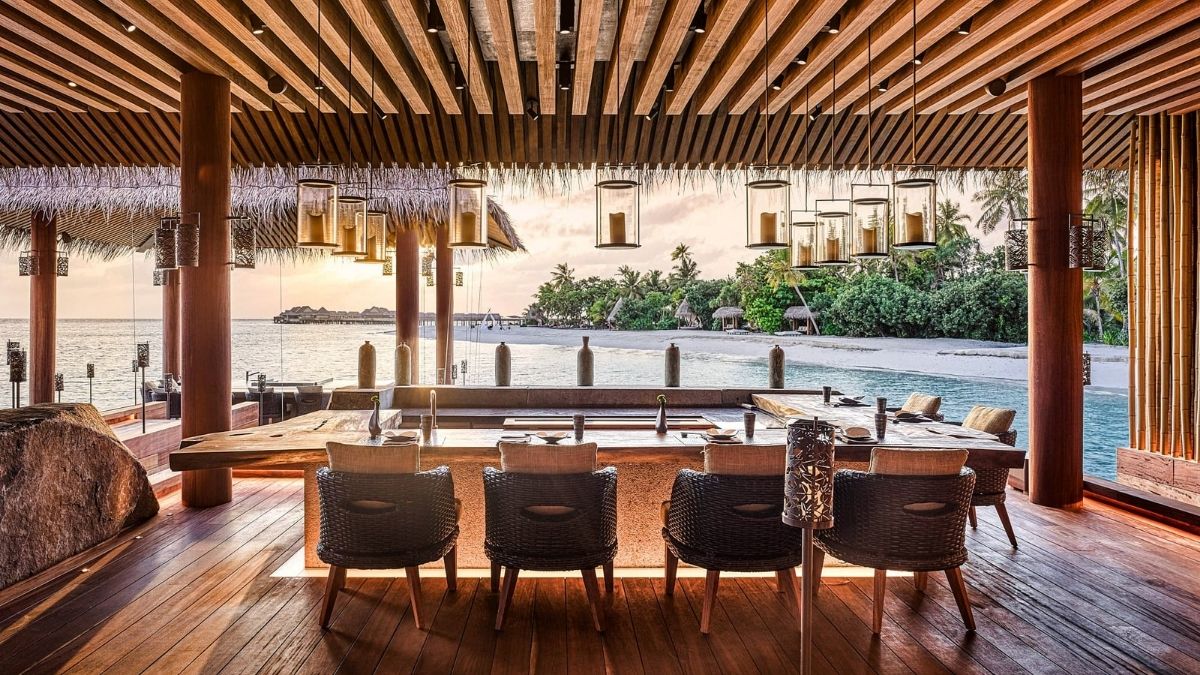 ---
Map and Travel Information
Fly from London to Malé in around 10hr 30 mins. Transfer to JOALI Maldives by seaplane in 45 mins.
Call us
Speak to our team:
Email us
Visit
Monday – Friday: 9am – 5:30pm
Saturday: 10am – 4:30pm
1 Market Place Mews,
Henley-on-Thames, OXON RG9 2AH