A secluded Maldivian sanctuary
Soneva Jani is nestled within the tranquil waters of the Noonu Atoll, where sun-drenched blue skies and azure seas stretch out in every direction. One of the world's lowest density resorts, there are just 51 over-water and three island residences, the largest and most luxurious villas in the Maldives, each designed for the ultimate privacy, space and breathtaking ocean views. Relax in an iconic Water Retreat, or choose a Chapter Two Reserve for the ultimate all-inclusive indulgence with Soneva Unlimited. The indulgent escapism of a sparkling turquoise lagoon makes Soneva Jani irresistible to experience seekers. Stay in iconic over-water villas or vast island residences, with unparalleled access to marine experiences and exhilarating watersports.
An iconic over-water villa or vast jungle hideaway? Sunrise or sunset vistas? Whether romantic couples' retreats, extended family vacations or reconnecting with your closest friends – every stay at Soneva Jani is fully personalised to you, with 24-hour Barefoot Guardian service to fulfil your every need and rare experiences that delight and inspire.
Accommodation
The luxurious overwater and island villas are designed to offer maximum space, privacy and unforgettable views. The villas are split between Chapter One, the original, iconic offering, and the newly launched Chapter Two.
Chapter One: Water Retreats & Island Retreats
With one to four bedrooms, the 24 Water Retreats all have private pools, and most feature waterslides into the lagoon and a retractable roof over the master bedroom. Hidden away, the two-bedroom island villa is a private haven.
Chapter Two: Water Reserves & Island Reserves
With one to four bedrooms, 27 new Water Reserves are slightly larger than the original overwater villas. Located steps from the beach the Island Reserves include private pools and expansive indoor and outdoor living space.
1 Bedroom Water Retreat with Slide
Slide into the lagoon, frolic in the pool, wash away sand and salt in the outdoor bathroom. Open your bedroom to the stars at night.
Spread across two floors, the One Bedroom Water Retreat comes with a private pool surrounded by ample area for sunbathing and taking in the ocean vistas. Watch the stars from the comfort of the master bedroom with the villa's retractable roof.
---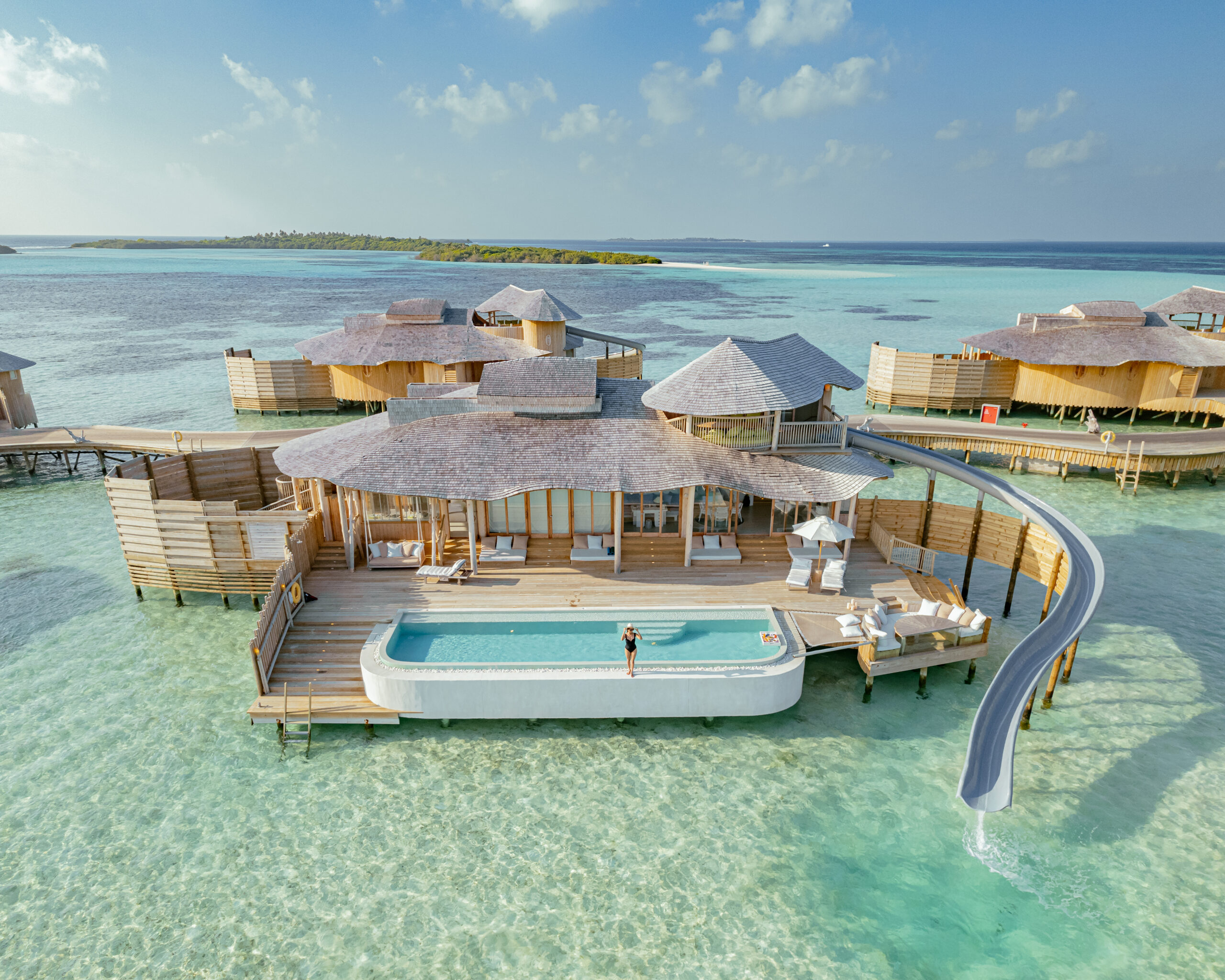 ---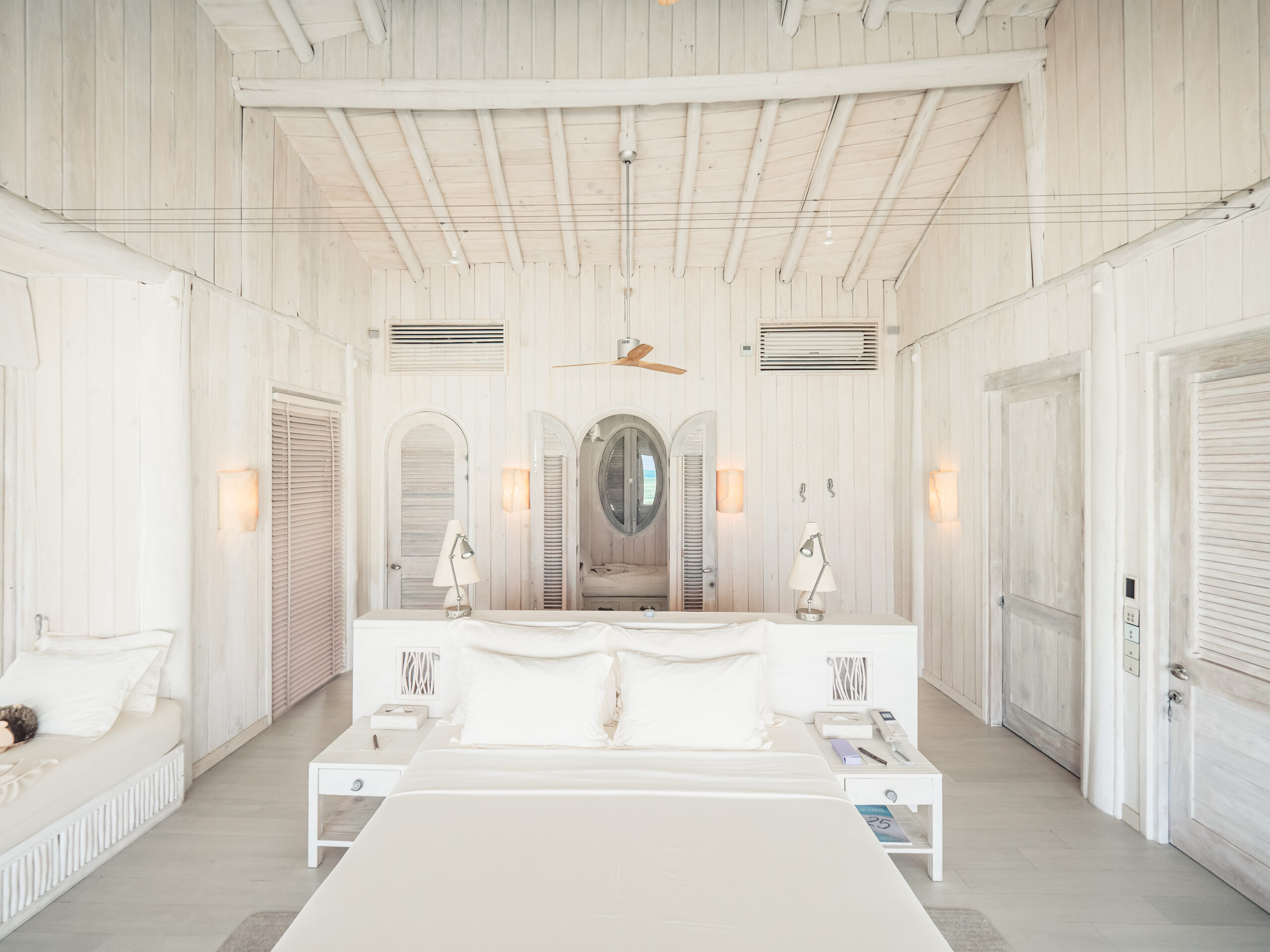 ---
Family at Soneva Jani Maldives
The Den at Soneva Jani
The Den is an inspiring playground for young imaginations where the staff encourage all our young guests to learn, play, discover nature, and let their creativity and curiosity run wild. Featuring a soothing sensory room for toddlers; areas for music, Lego, dressing up and creativity; a hidden hangout for teens where mocktails and music set the scene; plus so much more – there's something for all Young Sonevians, both large and small.
---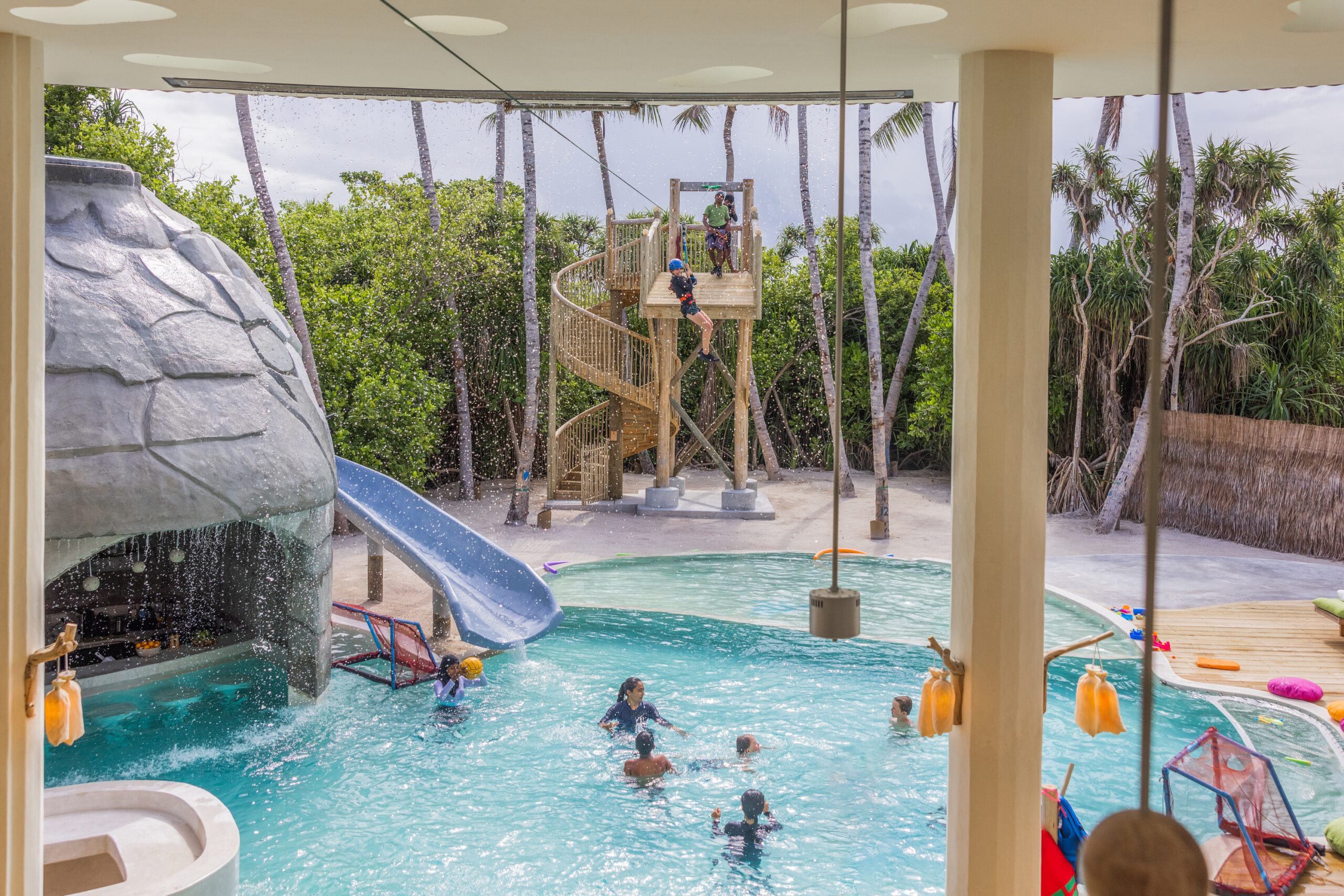 ---
---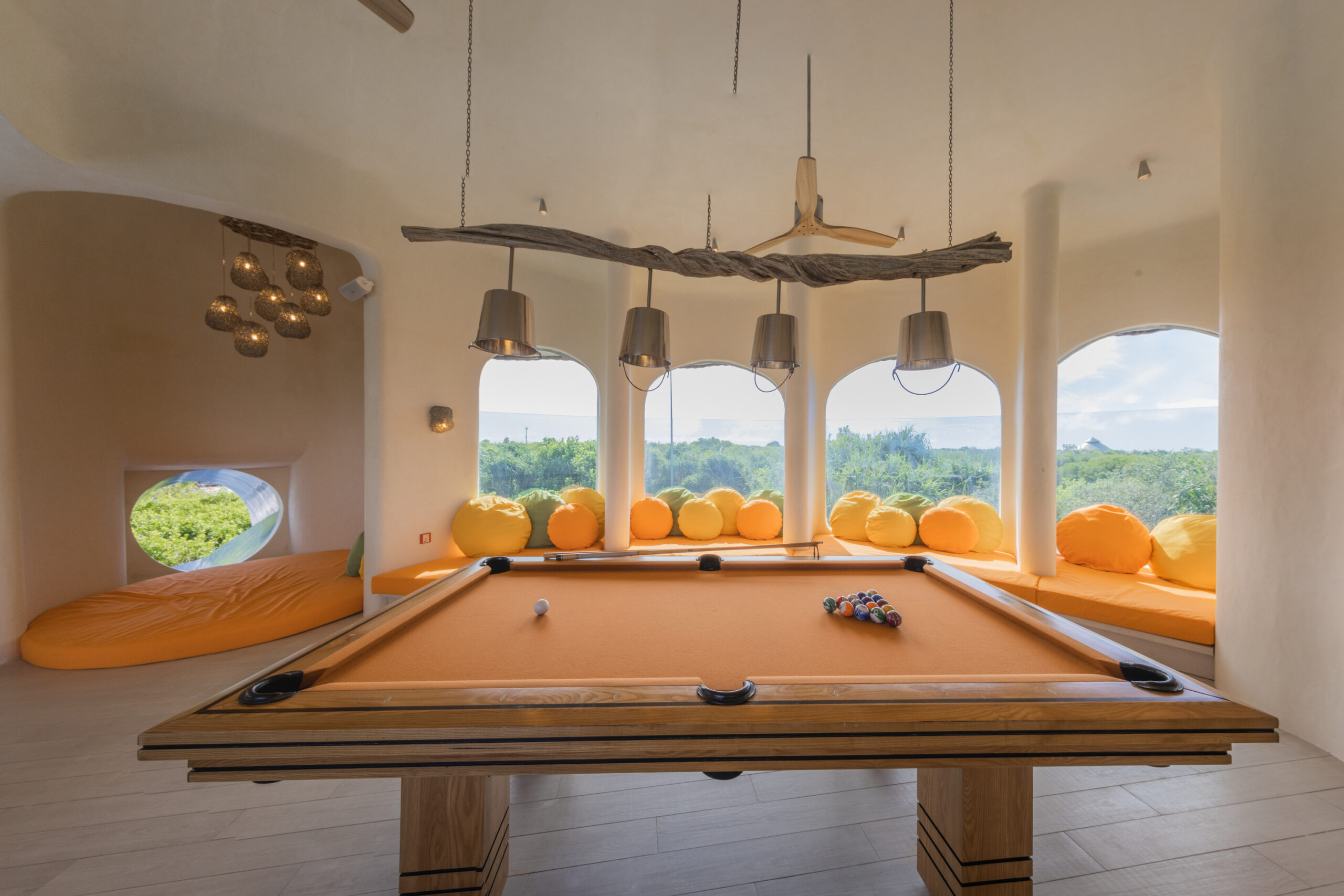 ---
Dining at Soneva Jani Maldives
Plant Based – So Wild by Diana Von Cranach
Dine on a health-conscious, plant-based menu designed by the innovative raw food chef Diana Von Cranach, showcasing unique and simple dishes that revive historical, nearly-forgotten traditional recipes from the Indonesian Spice Islands and South East Asia. Ninety per cent of the ingredients come freshly picked from Soneva Jani's organic garden and most dishes will be raw. Expect some unusual ingredients, as well as healing herbs and botanics.
The Crab Shack
With an upstairs deck for watching the sunset, try the Sri Lankan Mud Crab curry, or the Alaskan crabs that rotate through the week. A selection of rosés are the highlight of the drinks menu. The 32 cover restaurant and 14 seat bar is located on Soneva Jani's southwest beach, on the opposite side of the island to Cinema Paradiso, and is comprised of two levels. The ground floor is taken up by the restaurant, kitchen and bar area, with the first-floor deck designed especially for guests to relax on tiered daybeds and enjoy the Maldivian sunsets while sipping on rosé wine or other beverages.
International – The Primative
So Primitive's centrepiece is a fire pit where different cooking techniques are honoured. Enjoy delicious grilled delicacies at Soneva Jani's South Beach.
International – Guess Who's Cooking
Dine on a secret menu, prepared by one of our chefs, in a secret, ever-changing location. Our chef will reveal themselves only after the meal.
International – Overseas by Mathias Dahlgren
From the mind of acclaimed Swedish chef, Mathias Dahlgren, the Overseas' menu is an ode to organic produce and the sea.
Facilities & Activities at Soneva Jani Maldives
Inspired by the Sanskrit word for 'wisdom', Soneva Jani is rich in the knowledge and expertise of our Sonevians who unlock the real magic of unforgettable memories in this aquatic paradise. Spot dolphins on a sunset cruise; plant corals with our Marine Biologist, or explore the atoll's best reefs with experienced dive masters. And when you need some time off from adventures, seek sanctuary in Soneva Soul Spa, or relax with a movie at our iconic Silent Cinema Paradiso, suspended over the water. Listen in through Bose Bluetooth headphones, while knowing you're protecting our resident nesting turtles.
Enjoy unforgettable experiences at Soneva Jani. Every experience can be customised for a special occasion, celebration, or simply just because.
Water Sports
Non-Motorised Water Sports
A range of complementary non-motorised water sports are available, including kayaks, stand-up paddle-boards, windsurfing, kite surfing, night paddle-boarding and catamarans. Private tuition is available at an additional charge on an hourly basis.
Motorised Water Sports
Experience the ocean with complete freedom. Gliding, diving, skimming – all of this is possible with a SEABOB. Learn to move through the water like a fish, on the surface and beneath the waves.
What happens if you fit a surfboard with a motor? You get an eSurf-board. The eSurf lets you get up to speeds of 56km per hour, making this an exhilarating water sport.
Soneva in Aqua Day Experience
After your on-shore breakfast, the captain and crew will welcome you aboard Soneva in Aqua and set sail for the snorkelling areas within the Baa Atoll, the only UNESCO Biosphere Reserve in the Maldives. Keep your eyes peeled for turtles, dolphins and possibly manta rays (*season and weather dependent). Enjoy a bespoke lunch menu on-board, prepared by your personal chef. After lunch, grab your fins, mask and snorkel for some underwater sightseeing in some of the best spots in the area, followed by some hard earned relaxation time in the sun or in our outdoor Jacuzzi. Enjoy a personalised treatment of your choice from our on-board massage therapist. As the sun sets, lie in our bowsprit nets and search for playing dolphins. The chef will prepare canapés and pop the sparkling wine upon your return to Soneva Jani.
Other experiences include Turtle Diving, Tennis, Sunset dolphin cruise, Soneva Picnic, Soneva Soul, Starstruck Astronomy Dinner, and Private Beach Dinners.
---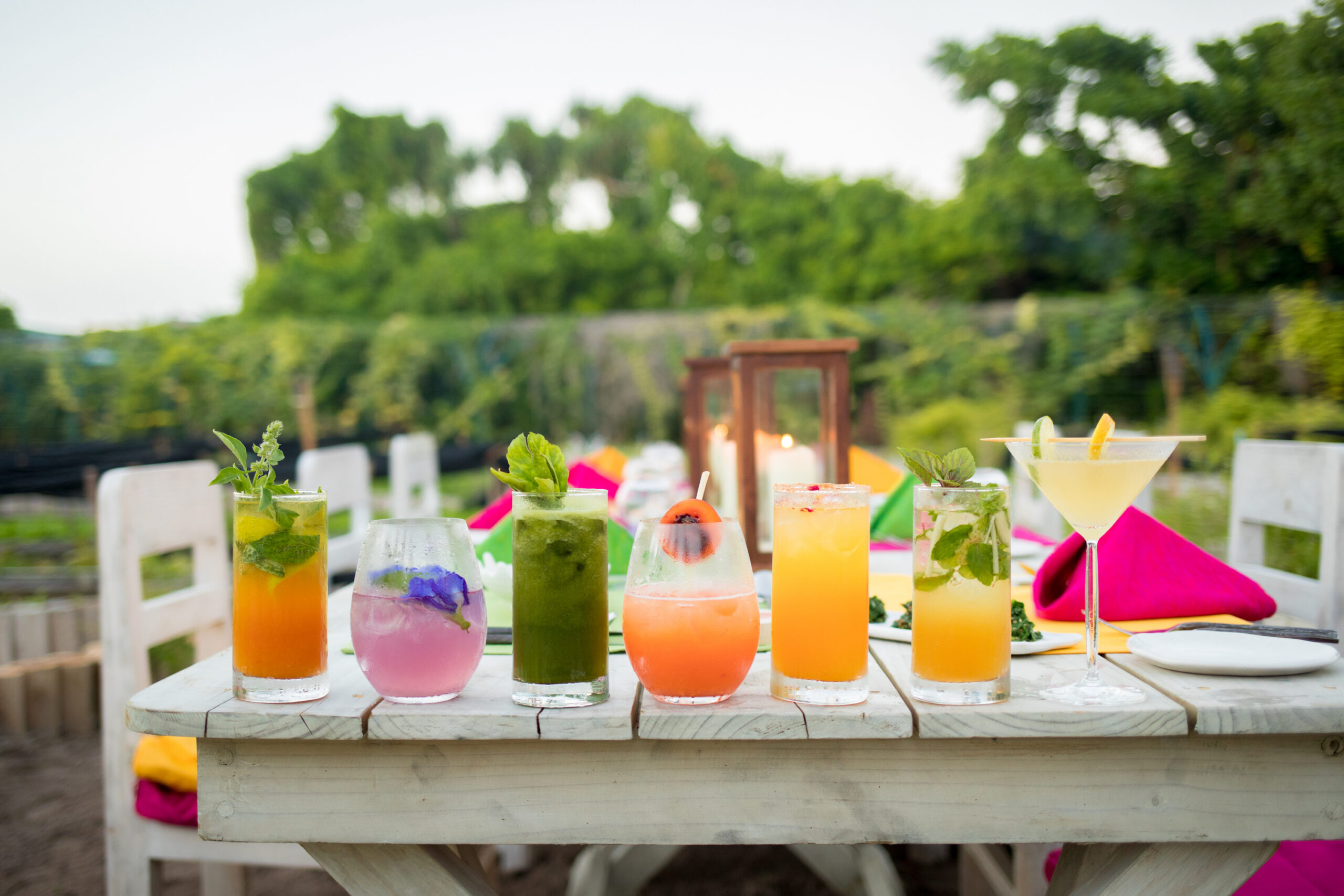 ---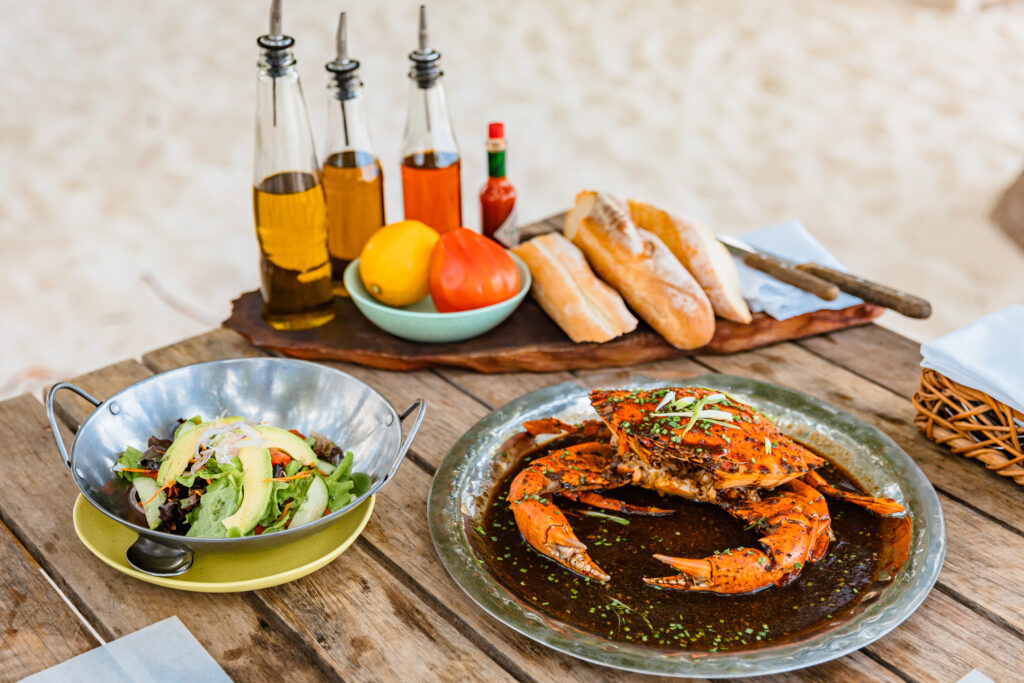 ---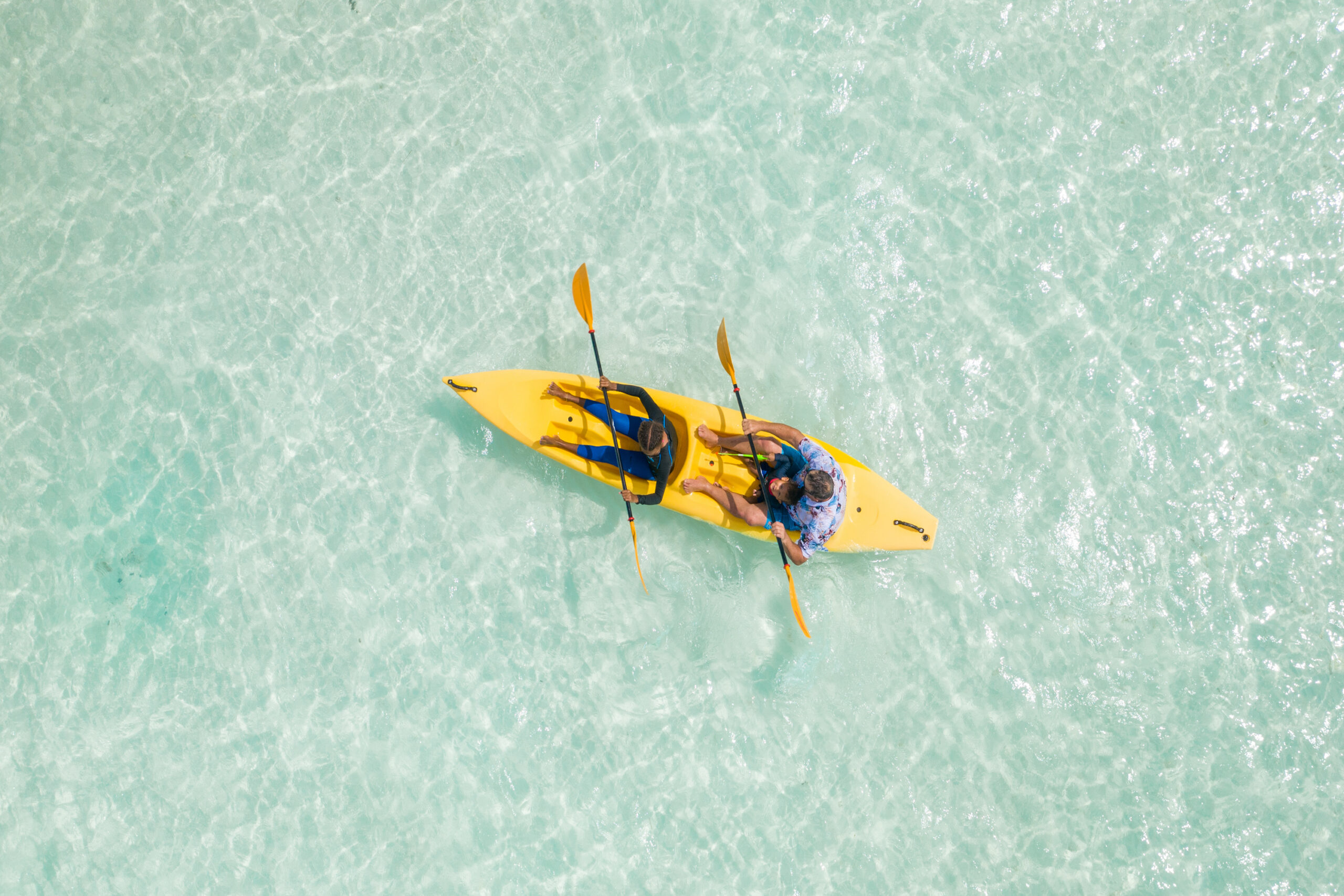 ---
---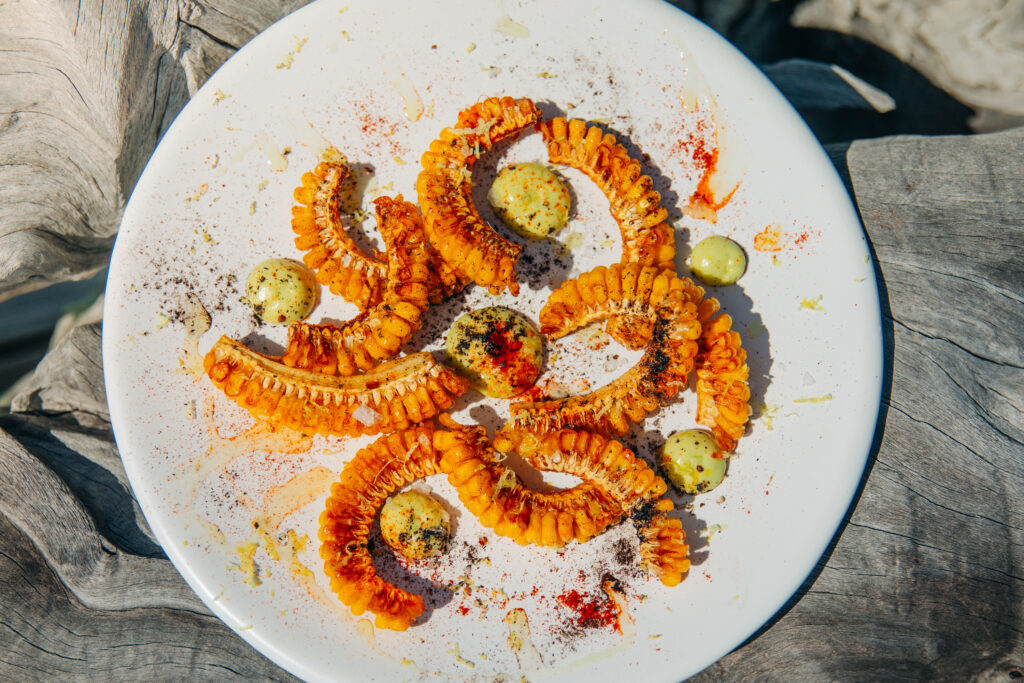 ---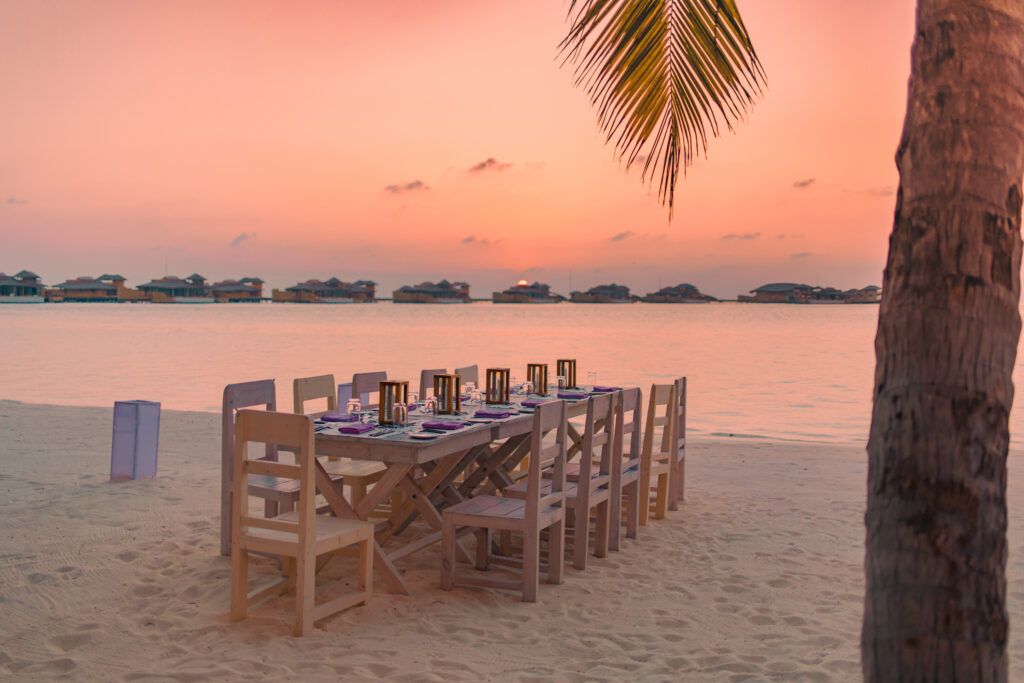 ---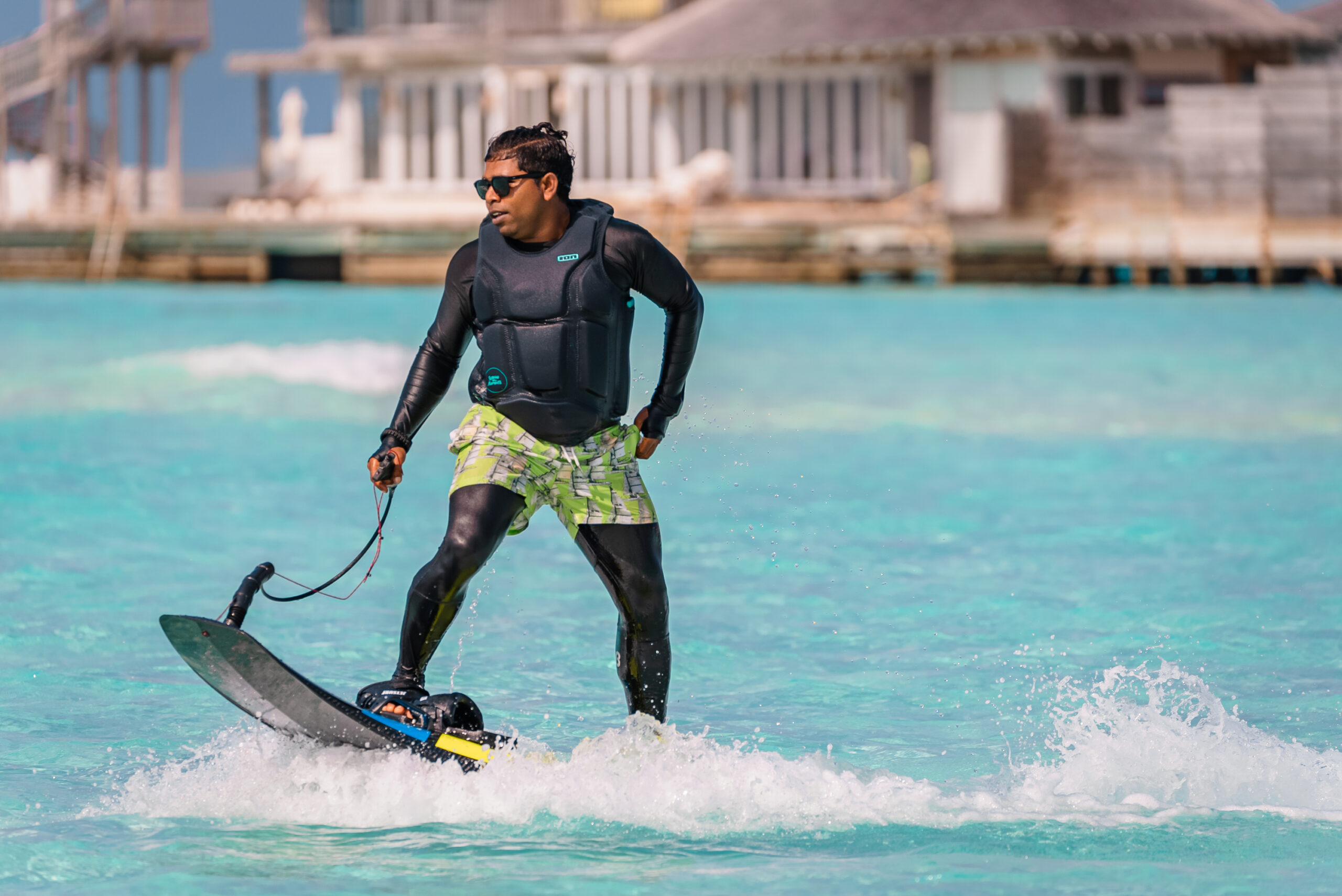 ---
Map and travel information
Call us
Speak to our team:
Email us
Visit
Monday – Friday: 9am – 5:30pm
Saturday: 10am – 4:30pm
1 Market Place Mews,
Henley-on-Thames, OXON RG9 2AH