A luxury eco-friendly resort, organic working hacienda and nature reserve
Built as the private residence of the Goldsmith family, Casa Cuixmala lies within touching distance of the ocean, perched atop a forested bluff offering spectacular views of the two-mile private beach and surrounding verdant landscape. Guests are woken only by the sound of the ocean, reachable by a cascade of terracotta steps leading to a private, ocean-side swimming pool.
Residing alongside five kilometers of pristine Mexican coastline is the 30,000 acre Chamela-Cuixmala Biosphere Reserve. Sitting at the heart of the reserve, Casa Cuixmala's Suites and Bungalows provide the ideal vantage point for exploration of the estate, recognised as being at the forefront of Luxury-Eco destination travel. Here the boundaries separating you from nature are dissolved, whilst being one of the most luxurious places to stay in the world.
Casa Cuixmala Suites
The main Casa is comprised of four stunningly decorated and furnished suites, each unique in character and style. The suites have private terraces, lagoon and nature reserve views, walk-in wardrobe and dressing area.
The main Casa is also home to the Casa Cuixmala Restaurant, which uses produce fresh from Cuixmala's own bio-dynamic farm.
Other accommodation includes one, two and three bedroom casitas, and four bedroom private villas which offer complete seclusion, indoor and outdoor living areas, private pools and luxurious en-suite bedrooms. A live-in host and chef are dedicated to catering to your every need.
---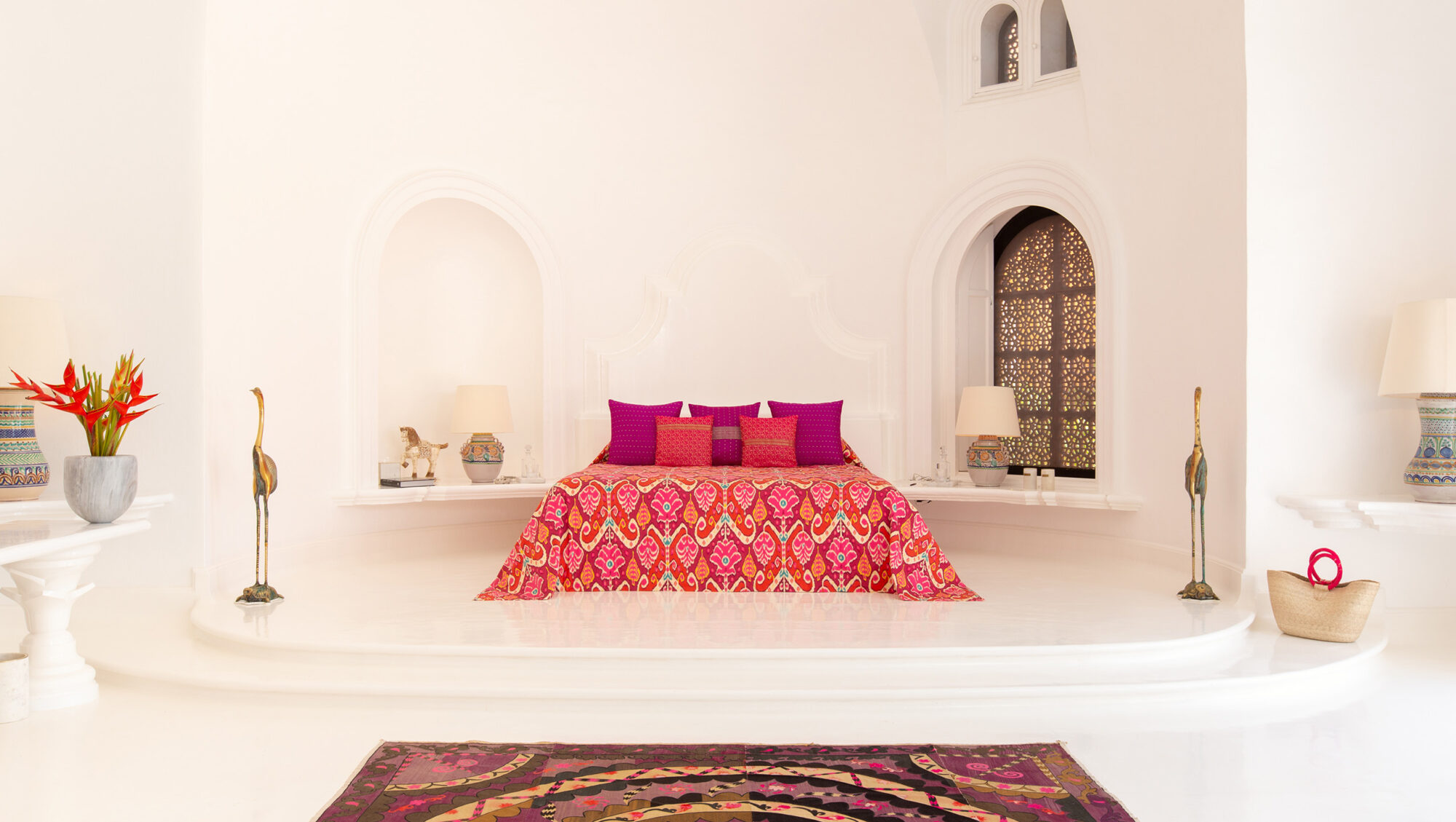 ---
Beaches & Recreation
The vast stretches of Cuixmala's coastline provide three private beaches with unique qualities. Playa Caleta Blanca is Cuixmala's picture postcard beach with full service and beach shack bar. The more rugged nature of Esconida is suited for those who want to swim with waves. Not for swimming, Playa Cuixmala is a powerful spectacle with incredible sunsets.
---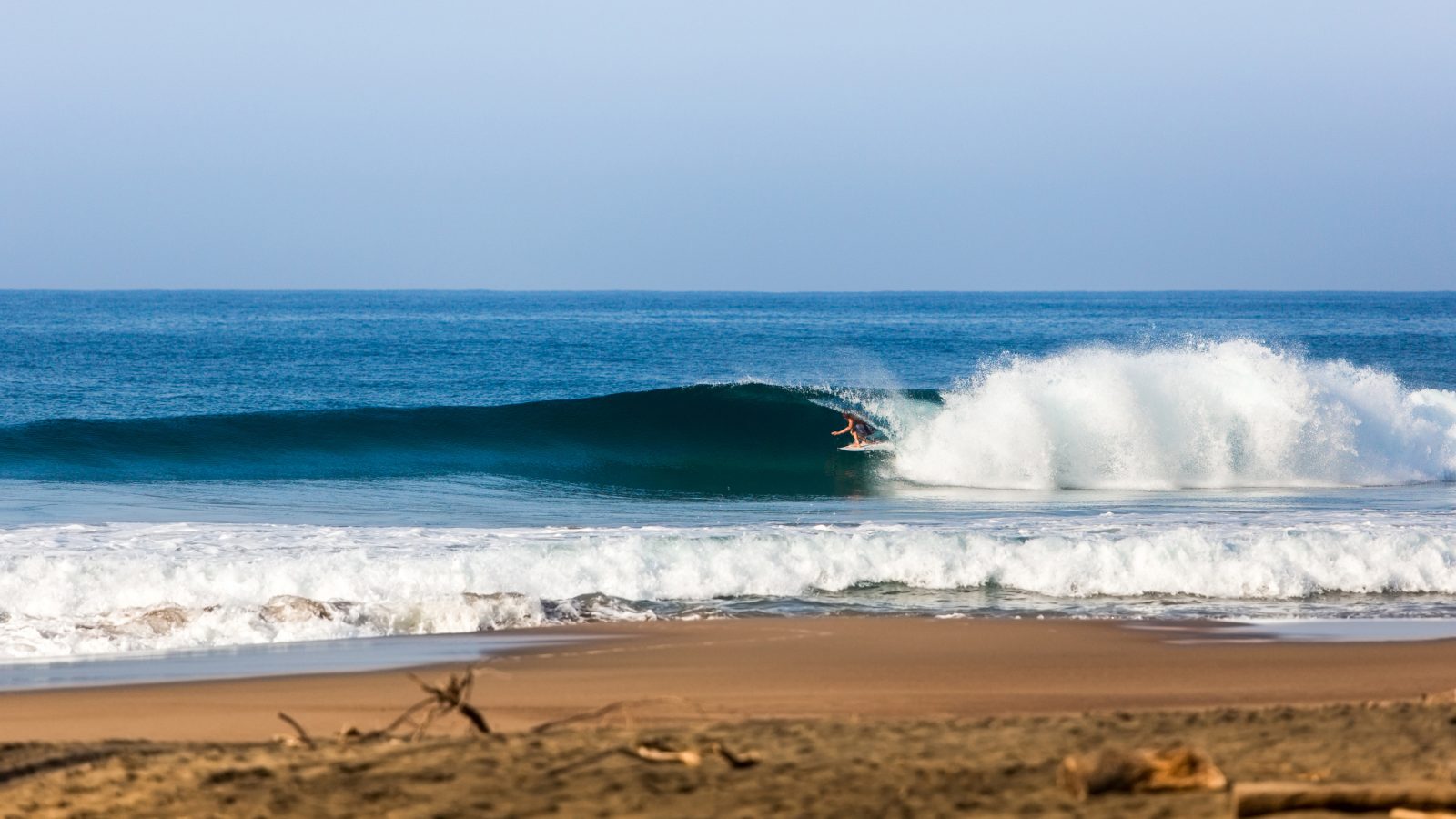 ---
The possibilities at family-friendly Cuixmala are almost endless. A wildlife haven on a huge scale, guests can explore the estate and shores in search of turtles, watch zebra, eland, some 270+ bird species, iguana, and possibly a crocodile in the lagoons and reserve. Visit the BioDynamic Farm that provides organic produce to Cuixmala's kitchen, in a true farm-to-fork experience. Horse-riders will love to join the Caballerango/cowboys on trails and along Playa Cuixmala.
Available to charter is a 42ft Sailing yacht is available to charter, as well as smaller fast fishing and leisure vessels. Football pitches, basketball and tennis courts are available to use
Wellness & Dining
Cuixmala's programme of wellness includes yoga, massage, and meditation. These programmes all benefit from the vast BioDynamic farm by using the purest ingredients to make essential oils, lotions and treatments. Cuixmala honors yoga in its many forms and practices and offers Vinyasa, Yin, Nidra, and restorative yoga, with an in house instructor.
Dining at Cuixmala is an authentic farm-to-fork experience, highlighting seasonal and completely sustainable produce. Everything prepared in Cuixmala is a benefit of the environment you see for miles around you.
Nearly everything served is organically and biodynamically grown, raised, and fished at Cuixmala, or at Rancho Jabalí – the resort's sister property Hacienda de San Antonio's 5,000 acre mountain ranch.
Private villa guests are served by their own Chef and waiters, who enjoy customising menus to the requirements of guests.
---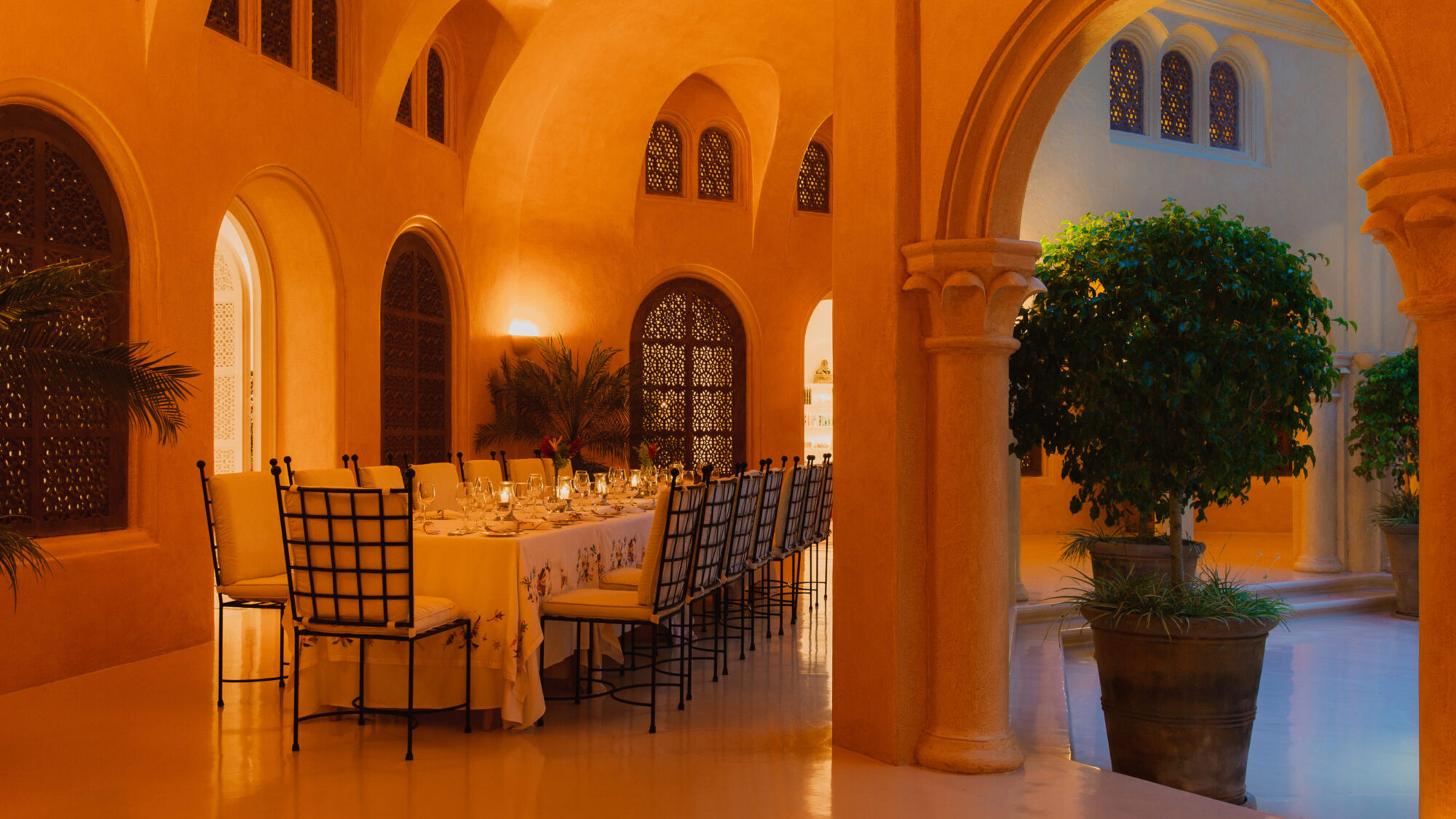 ---
Map and travel information
Fly into Manzanillo International Airport (ZLO) via Los Angeles (LAX) or Houston Intercontinental (IAH) airports. Transfer from Manzanillo Airport 75 minutes.
Puerto Vallarta International Airport (PVR) can be reached from many major U.S. cities. Transfer from Puerto Vallarta International Airport is 3 hours.
Transfers by private charter to the private landing strip by arrangement.
Call us
Speak to our team:
Email us
Visit
Monday – Friday: 9am – 5:30pm
Saturday: 10am – 4:30pm
1 Market Place Mews,
Henley-on-Thames, OXON RG9 2AH