The only private beach resort in Los Cabos
The only private beach resort in Los Cabos and overlooking the Sea of Cortez in Los Cabos, Esperanza offers a 5-Star resort experience in an incomparable natural setting. Luxury guest rooms featuring private terraces and spacious, private villas welcome guests.
Feel at harmony with the vivid sensations of Mexico's Baja California, as waves crash along the rocks, sending salty spray into air warmed by brilliant sunshine. This centuries-old rhythm helped shape Cabo's Punta Ballena coastline, named for its resemblance to a whale's tail.
Stay
Choose from the Esperanza's beautiful collection of casitas, suites, haciendas or villas for the ultimate in luxury.
Enjoy the beauty of Los Cabos with the benefits of indoor-outdoor living. Each casita has a large private terrace, many with infinity-edge hot tubs. For a little more space to lounge or enjoy a siesta, the suites range in generous size from 1,200 – 2,000 square feet and feature sweeping views of the Sea of Cortez.
Haciendas and villas are perfect for families and groups, giving space and discretion along with access to Auberge resort amenities. Ocean front villas bring a feeling of home on the edge of the sea, with private pool and hot tub, and spacious living areas. Added luxuries include a full kitchen, a butler and personal chef.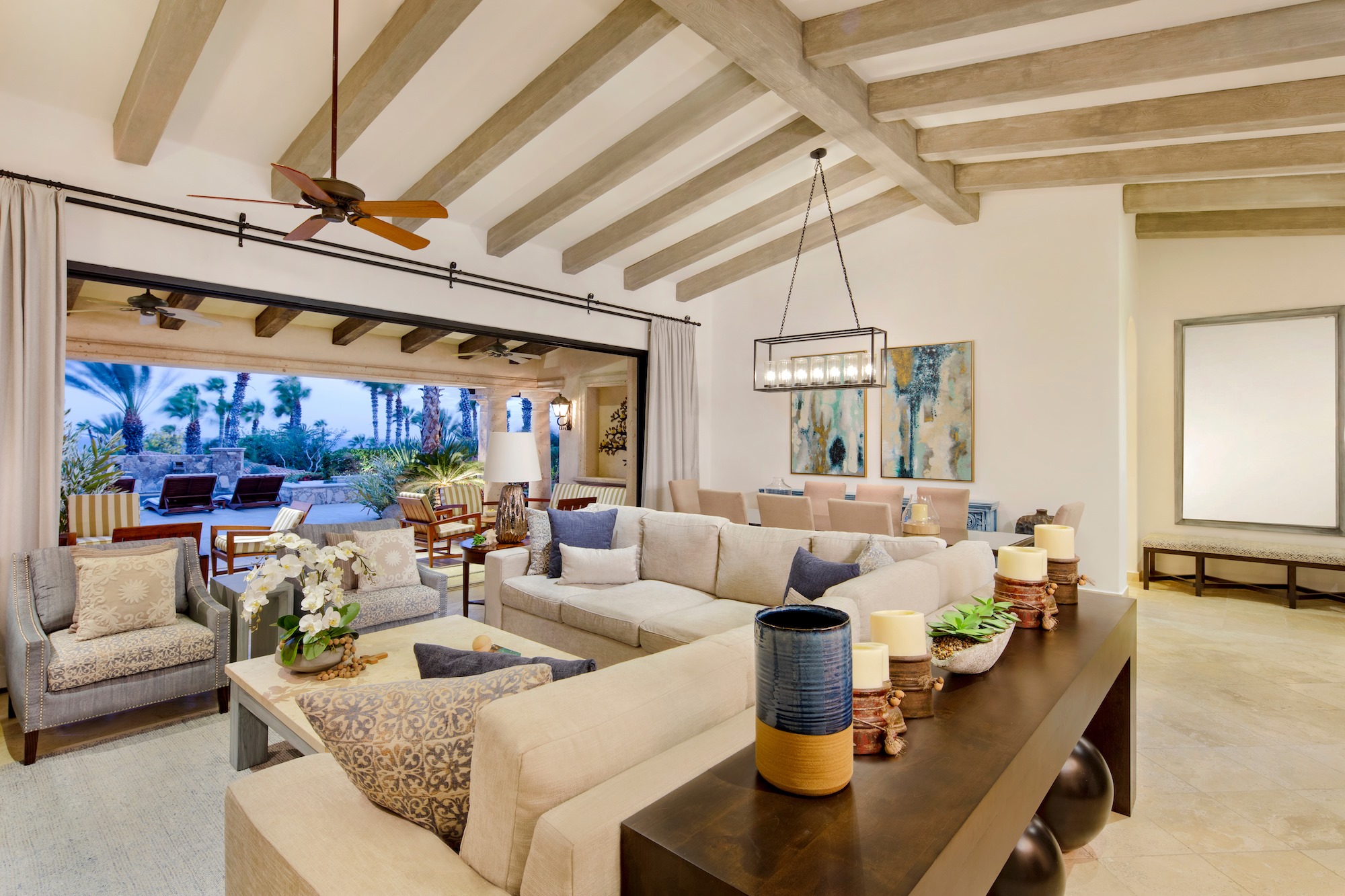 Wellness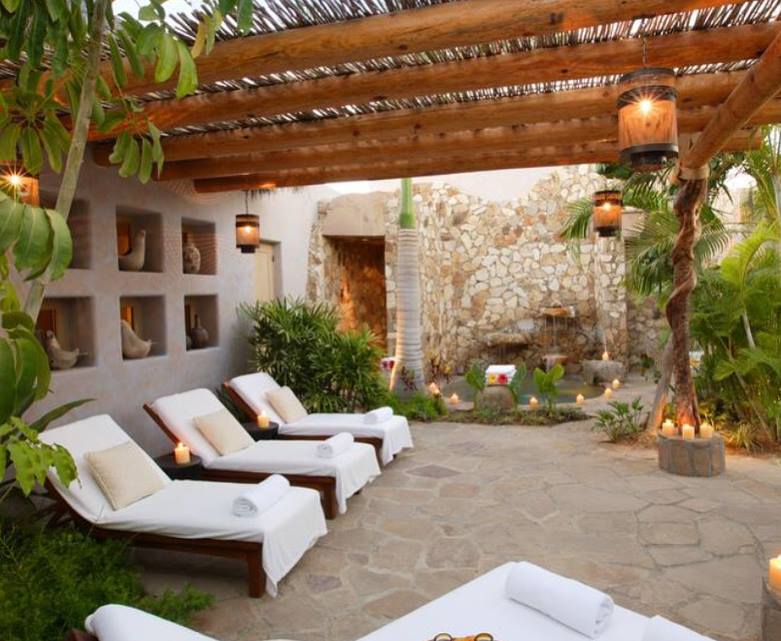 Enter the spa through weather-beaten wooden gates, you find yourself in a lush desert oasis, with plants and a palapa roof that lets the glorious Cabo sunshine filter in. Treatments harness the healing powers of local plants and take place in private suites with the door left discreetly open to the elements.
It's good for the body and soul to spend time in this award-winning spa, where tension melts away and a greater sense of inner peace is achieved.
The pasaje de Agua
Before your treatment, indulge in the "pasaje de Agua" which draws upon the tradition of using hot and cold waters, steam, and rest for purifying and rejuvenating the body. This water therapy experience includes a warm-spring soaking pool, steam caves, and a cool rinse.
Dine
The Cocina del Mar is Cabo's most spectacular place to dine. Set on a rocky promontory and surrounded by crashing waves, the salty sea air complements the exquisite variety of just-caught seafood prepared to let the vibrant natural flavors shine through.
Family friendly Las Estrellas is surrounded by a pool and lush gardens and serves delicious wood-fired pizza, homemade bruschetta, along with traditional dishes with a Mexican seafood twist.
Savour authentic Mexican dishes from vibrant ceviches to crisp tacos cooked in the open-air exhibition kitchen or enjoy a margarita surrounded by the swaying palms at the swim up bar at La Palapa, casual outdoor dining at its finest.
Map and travel information
Flight information
Direct flights to Cancun in 11 hours 30 minutes or go via a selection of USA cities
Transfer to Los Cabos
Arrive at Esperanza via chauffeured luxury SUV from Los Cabos airport. The journey to the resort takes approximately 30 minutes from Los Cabos International airport.
Call us
Speak to our team:
Email us
Visit
Monday – Friday: 9am – 5:30pm
Saturday: 10am – 4:30pm
1 Market Place Mews,
Henley-on-Thames, OXON RG9 2AH