Majestic views from a clifftop retreat overlooking the Gulf of Oman
With majestic views of the turquoise waters of the Gulf of Oman, Shangri-La Al Husn is an exclusive clifftop retreat in Muscat. Guests can indulge in a wealth of luxurious experiences, from relaxing on a secluded private beach to afternoon tea and aperitif hour inclusive of their stay, bespoke Dine by Design concepts and privileges at sister property Shangri-La Barr Al Jissah.
The resort is just 20 minutes away from the centre of Muscat, which offers a wealth of sights and activities for the curious explorer.
To ensure a more relaxed vibe and tranquil ambience, Shangri-La Al Husn Resort & Spa maintains a children's policy, which encourages adults and guests over the age of 12. In particular, privacy and serenity prevails at the resort's exclusive private beach and iconic infinity pool, which is reserved for the use of Al Husn guests over 16 years only.
---
ACCOMMODATION AT SHANGRI-LA AL HUSN RESORT & SPA
Th 180 rooms and suites are amongst the largest in Muscat, with inviting décor inspired by Arabian palaces and accented by Omani art. Each room boasts a balcony or terrace with stunning sea views. Spacious marble-clad bathrooms feature a bath and separate shower, complemented by L'OCCITANE amenities.
Al Husn Deluxe Sea View Room – 48m² – sleeps 2
Enjoy relaxing views of the shimmering Sea of Oman from an oversized furnished balcony, complemented by sophisticated earth tones with rich wooden furnishings.
Al Husn Specialty Suite – 150m² – sleeps 2
Contemporary Arabian charm with iconic views, Al Husn's Specialty Suites offer the luxury of abundant space with unforgettable views across the Gulf of Oman. These expansive suites feature a luxurious en-suite bedroom, spacious separate living room, private dining room, fully equipped kitchenette and a furnished, oversized balcony that's perfect for al-fresco breakfasts or delightful nightcaps overlooking the sea.
---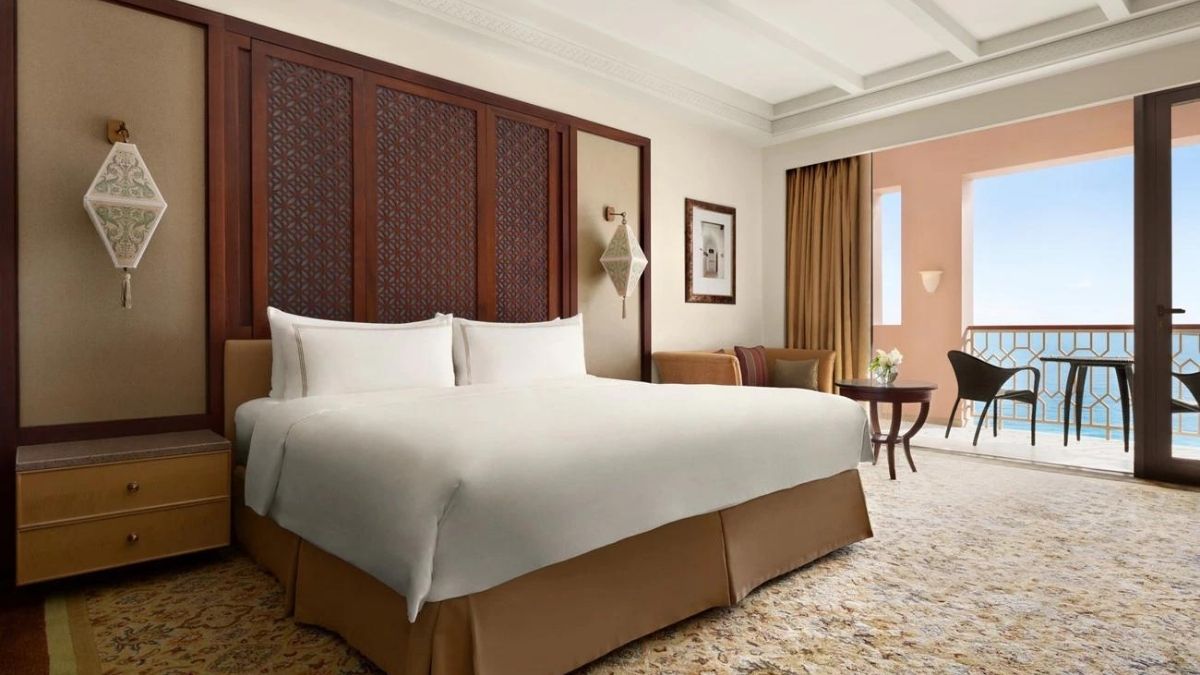 ---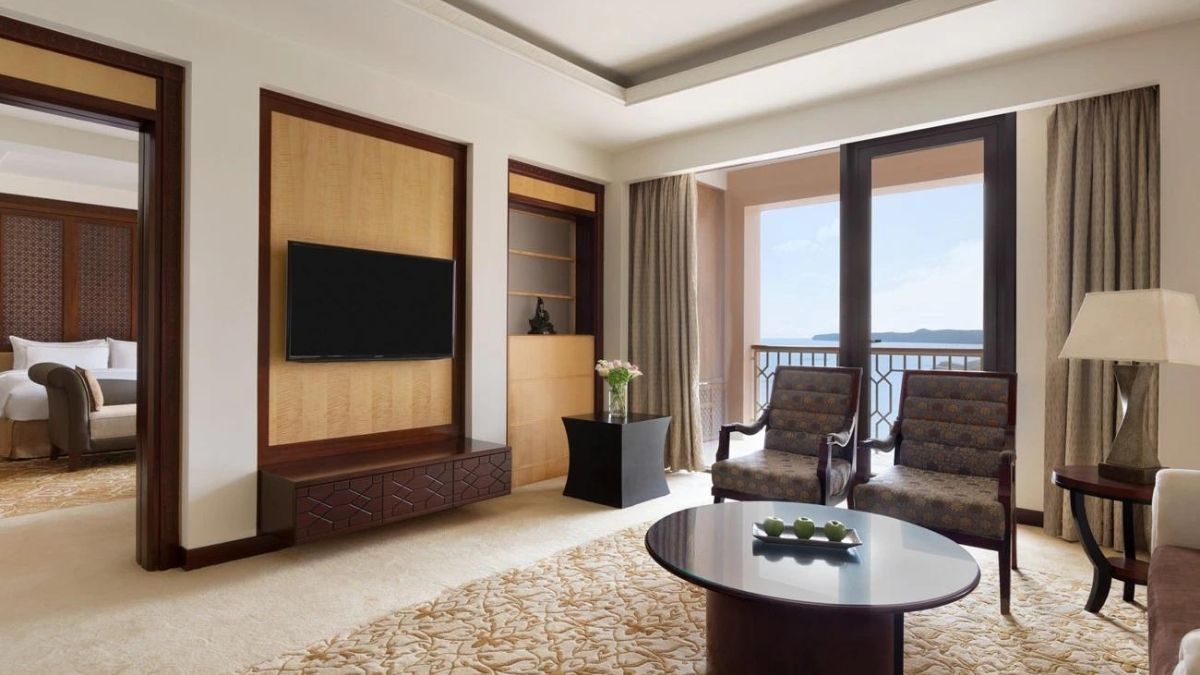 ---
Dining at Shangri-La Al Husn Resort & Spa
Enjoy a world of eclectic flavours spanning the globe from mouth-watering Middle Eastern delicacies to Asia and the Mediterranean.
A friendly and casual meeting spot, Al Muheet sits adjacent to the resort's exclusive infinity pool, and showcases inspiring views over the Gulf of Oman. Offering refreshing cocktails and light meals, the restaurant focuses on healthy dishes made with organic ingredients.
Mahhara Beach Bar serves a range of light salads, sandwiches and refreshing drinks. Specialising in fresh flame-grilled seafood complimented by an impressive view of the Gulf of Oman.
Shahrazad offers an innovative fusion of Arabian cuisine drawn from Moroccan traditions and can be served alongside a curated wine list specializing in Lebanese wines and Arak.
Inspired by the renowned Omani cruise liner, Sultana, embark on a Mediterranean inspired culinary journey with a variety of signature dishes featuring flavours from the region and crafted with locally sourced ingredients.
---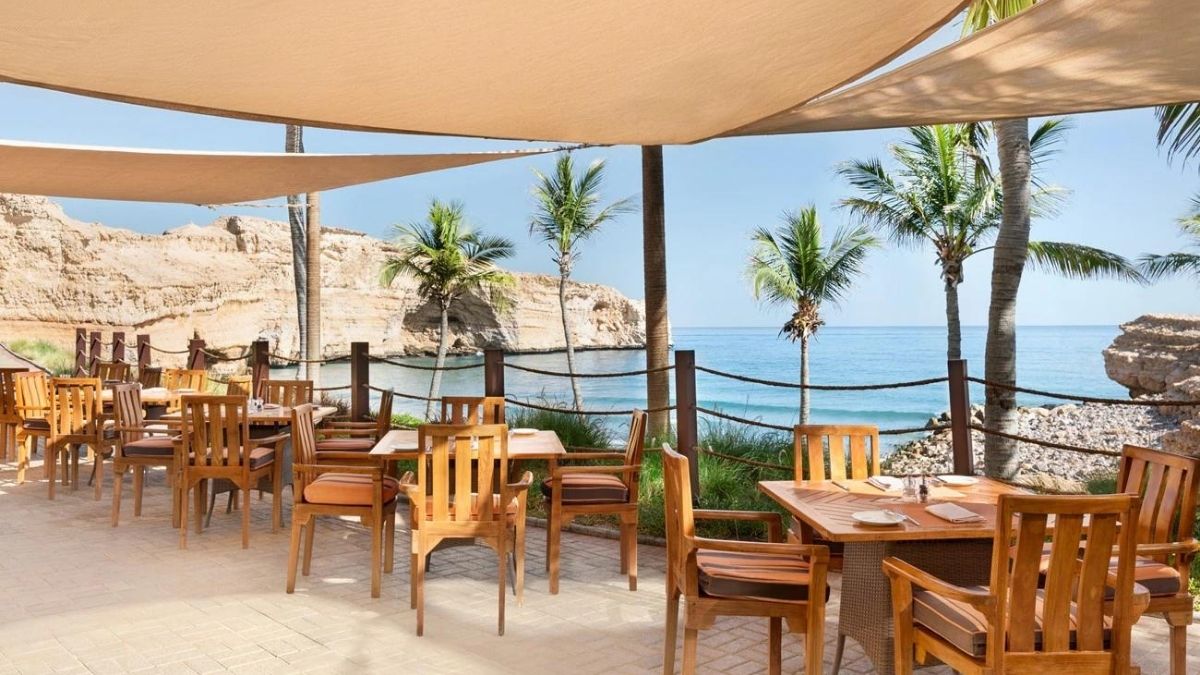 ---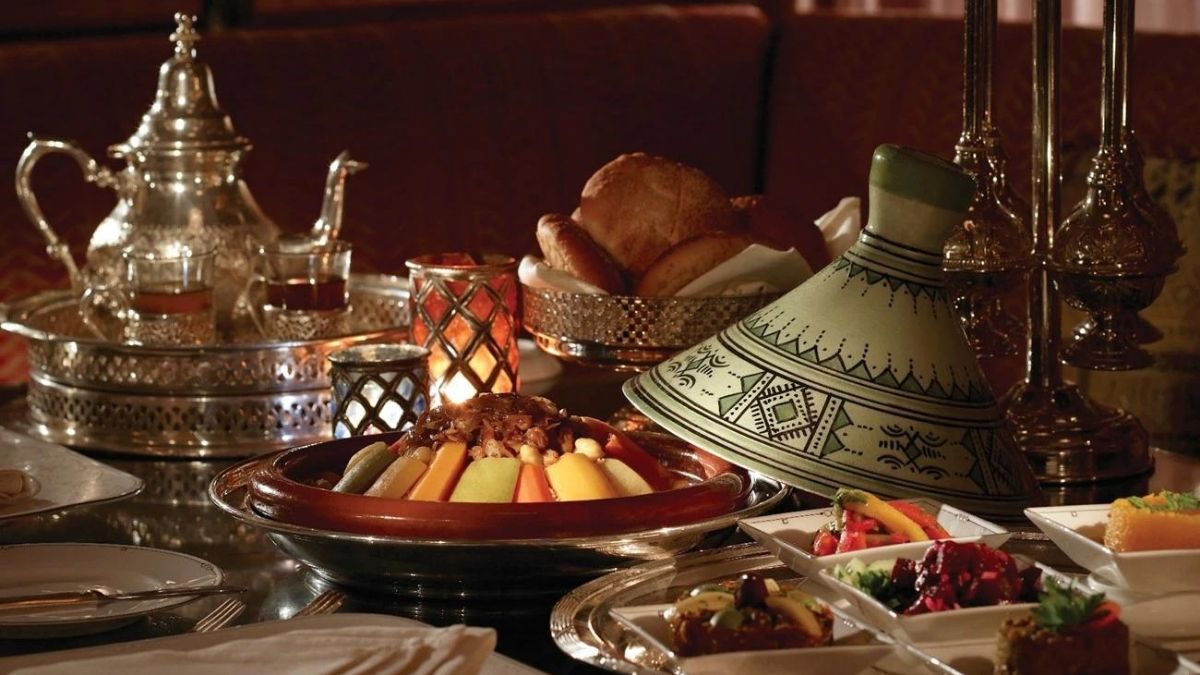 ---
---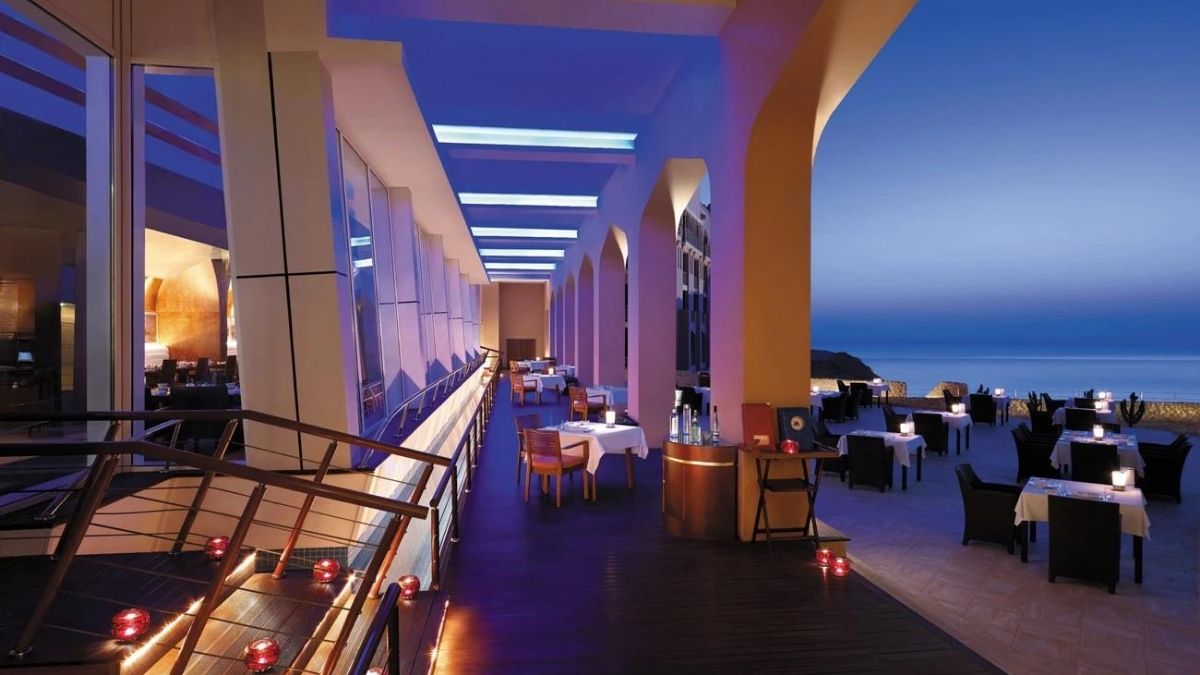 ---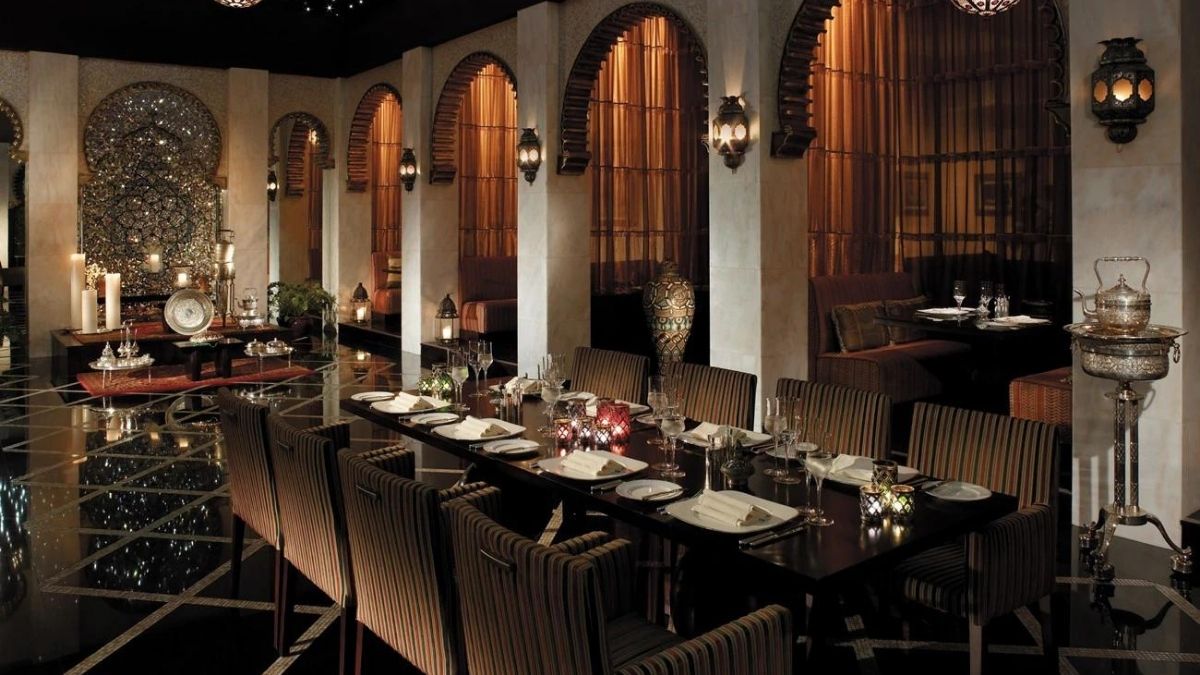 ---
Spa & Activities at Shangri-La Al Husn Resort & Spa
As the first and the only Luban Spa in the Sultanate of Oman, guests of Shangri-La Al Husn, Muscat have access to the ultimate spa retreat with an unparalleled wellbeing experience.
Visit the Turtle Care Eco-Centre, take bespoke tours of Oman, go dolphin watching, snorkelling and enjoy boat trips from the Marina and Dive Centre.
---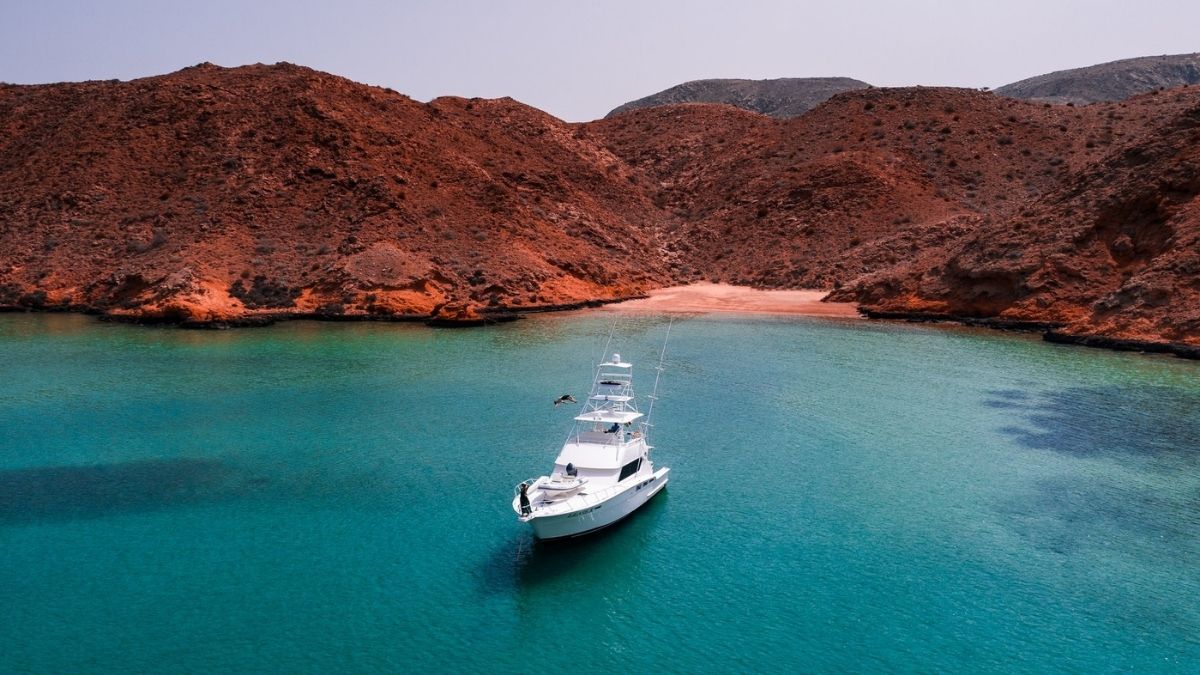 ---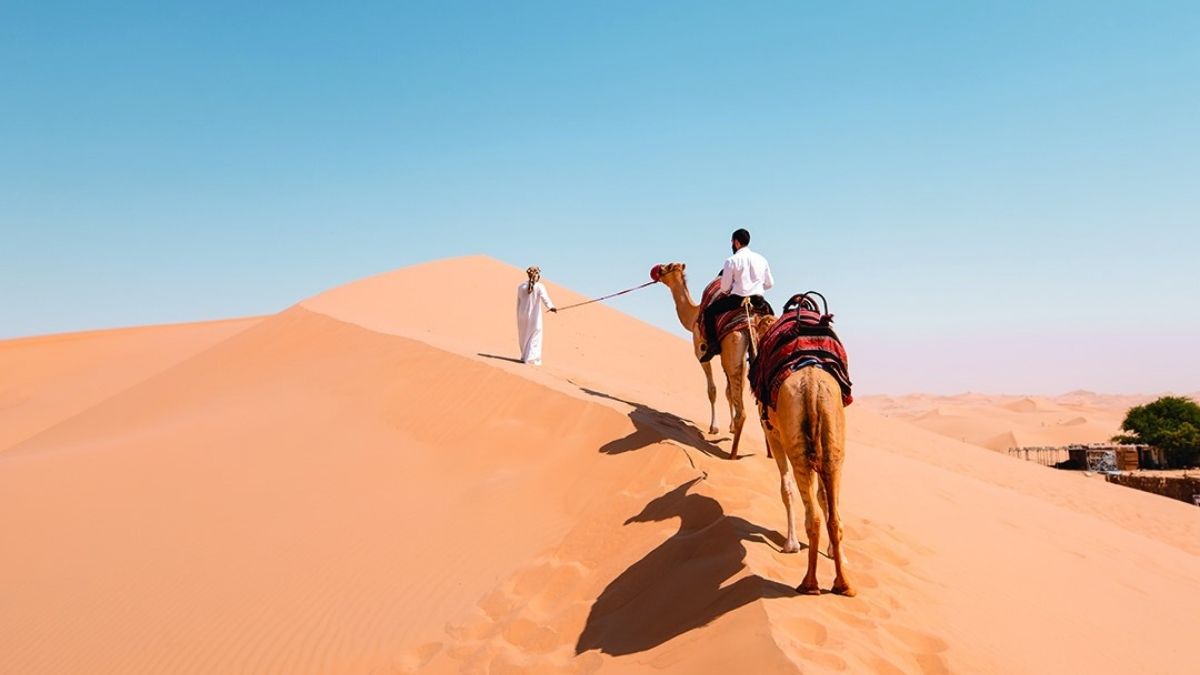 ---
---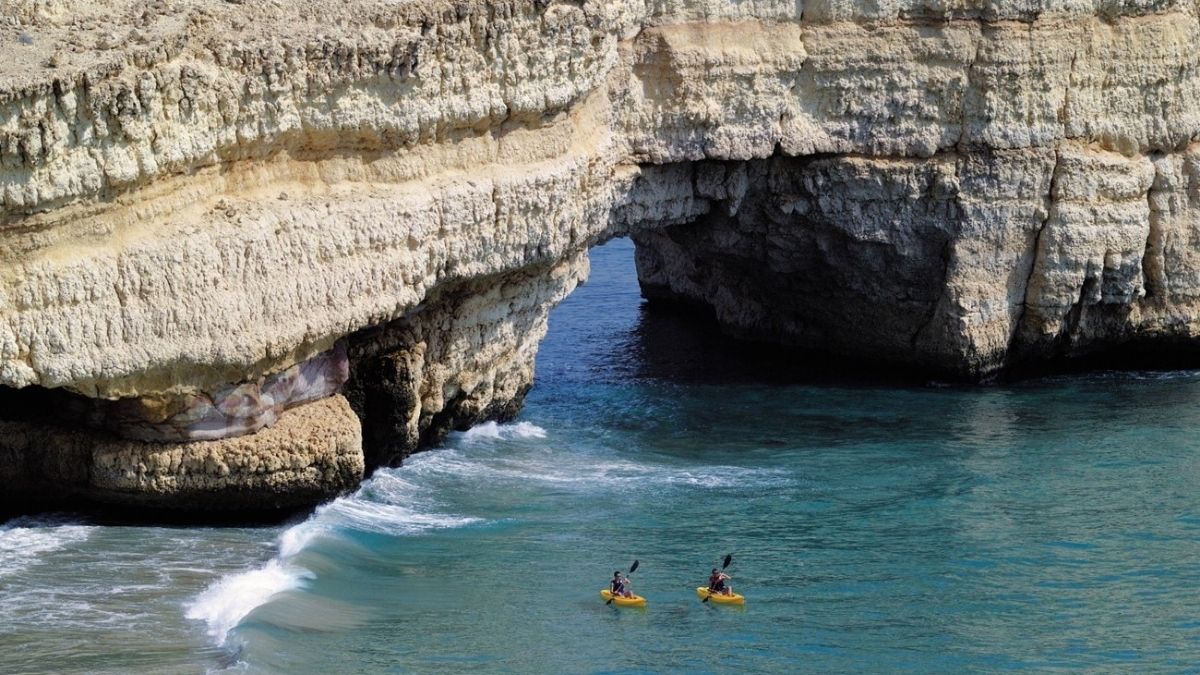 ---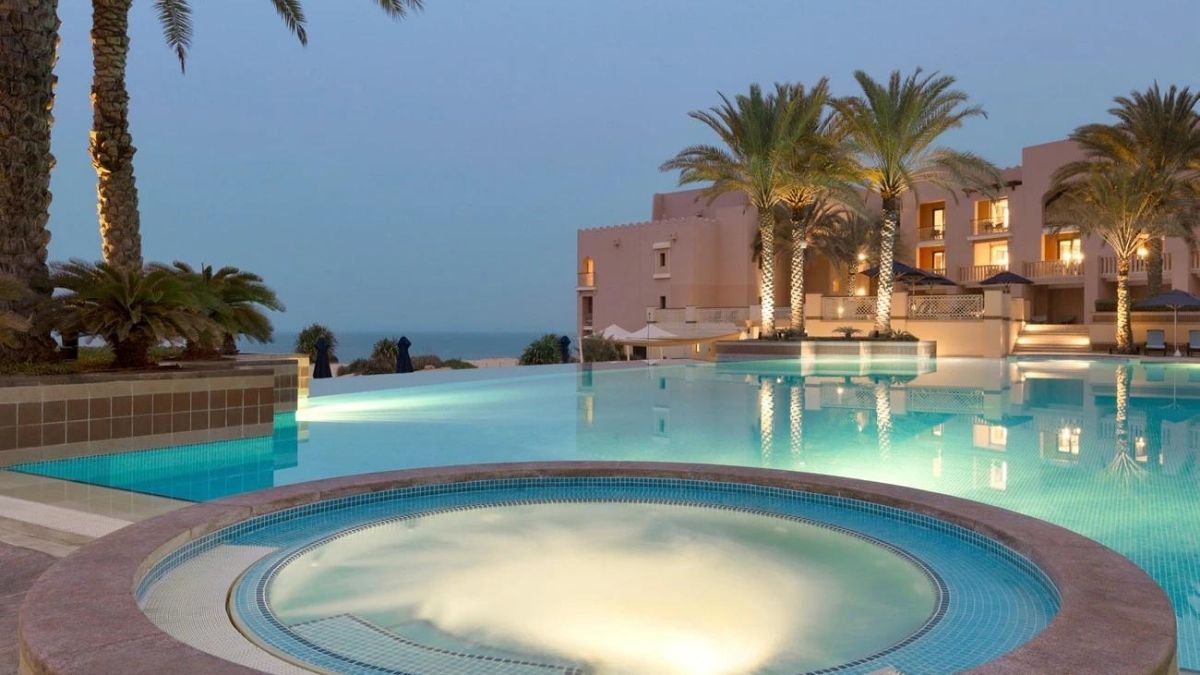 ---
Map and Travel Information
Fly direct to Muscat from London in 7 hours & 15 mins.
Transfer to Shangri-La Al Husn Resort & Spa in 45 minutes.
Call us
Speak to our team:
Email us
Visit
Monday – Friday: 9am – 5:30pm
Saturday: 10am – 4:30pm
1 Market Place Mews,
Henley-on-Thames, OXON RG9 2AH