5-Star Beachfront Family & Golf Hotel Offering Endless Algarve Luxury
Rising up from the golden sands of Vale do Lobo, the five-star Dona Filipa Hotel is surrounded by lush greenery and panoramic ocean views that stretch for miles. Newly refurbished to the highest standards of luxury, the hotel blends modern design with classic Portuguese style and is perfect for family holidays, glorious golf breaks, corporate retreats and relaxing beach getaways. Guests can choose to play a wide array of golf courses, including Dona Filipa's world famous San Lorenzo and Pinheiros Altos courses.
Accommodation
Dona Filipa Hotel has been welcoming guests into its world of five-star luxury since 1968. Recently renovated to the highest standards of excellence, all rooms and suites are exceptionally decorated, and combine traditional Portuguese style and charm, with all the comfort, luxury and elegance you would expect from an award-winning Algarve hotel.
Premium Rooms
The Premium rooms embrace natural lighting and feature relaxing earth tones and blue colour palettes, making these rooms the perfect place to unwind and relax after a great game of golf, or a day out under the Algarve sun. Rooms come with both twin and double beds and interconnecting rooms are available for those looking for a great family holiday. All Premium rooms have balcony's offering startling views of the beautiful hotel gardens, hotel entrance, or partial views of the ocean and perfectly manicured golf courses that surround the hotel.
Grand Classic Rooms
From the traditional flooring to the light, delicate décor, the Grand Classic rooms at the Dona Filipa Hotel exude old world charm, whilst simultaneously appearing welcoming and receptive. These rooms are ideal for winding down in after a long day on the golf course or a sun soaked day at the beach. Here, you will find relaxing living quarters, with settees and traditional furnishings along with a cooling balcony to enjoy the crisp Algarve air and gorgeous weather.
Atlantic or Ocean Suites
Recently refurbished to the highest standards of luxury, each  Atlantic Suite will leave you breathless as you gaze across the blue expanse of the cooling Atlantic Ocean. Complete with spacious open plan living area, emperor size bed, generous balcony with direct views to the hotel swimming pool and out across Atlantic Ocean. Step into the bathroom and you'll find extensive marble features complementing a walk-in raindrop shower and large double-ended bath.
Premium Suites
Decorated in a blend of traditional Portuguese style with a modern contemporary feel, these rooms blend a cooling blue décor, with wood panels and stunning stone floors. With a generous separate living room, boasting a range of elegant furnishings, you are perfectly equipped for lazy evenings after a great day of golf, or a stunning day out at the local spa. Each suite also boasts an expansive balcony and stunning views of partial golf and sea view. Accommodating up to a maximum of 4 adults and 2 children.
Platinum Suites
Complete with a generous bedroom and separate living room, guests can expect ample space, luxurious style and stunning views and with the living room easily converted to an extra bedroom with a Murphy bed, you have the option to sleep up to four adults in this exceptional setting. The bathroom in this luxury suite boasts heated floors, swathes of marble fixtures, a large double-ended oval bath and an expansive walk in raindrop shower, perfect for leisurely relaxing after a hard fought round on the course, or a long day on the picturesque Vale do Lobo beach. In addition, the suite's balcony boasts superb views out across the Atlantic, guaranteeing exceptional tranquillity and in one of the finest hotel suites the Algarve has to offer.
Presidential Penthouse
Decorated to the highest standards of luxury and opulence, the Presidential Penthouse Suite at the Dona Filipa Hotel provides an exceptional escape into an exclusive world. The Suite is comprised of two large bedrooms with en-suite bathrooms, a well-proportioned living room, walk-in-closet and a prime balcony overlooking golf courses and the ocean. The living areas are carefully decorated in dark blues and warm golden tones, whilst the two bathrooms boast the finest marble, oval double-ended baths, walk-in raindrop showers, heated floors, amenities and the finest linen available.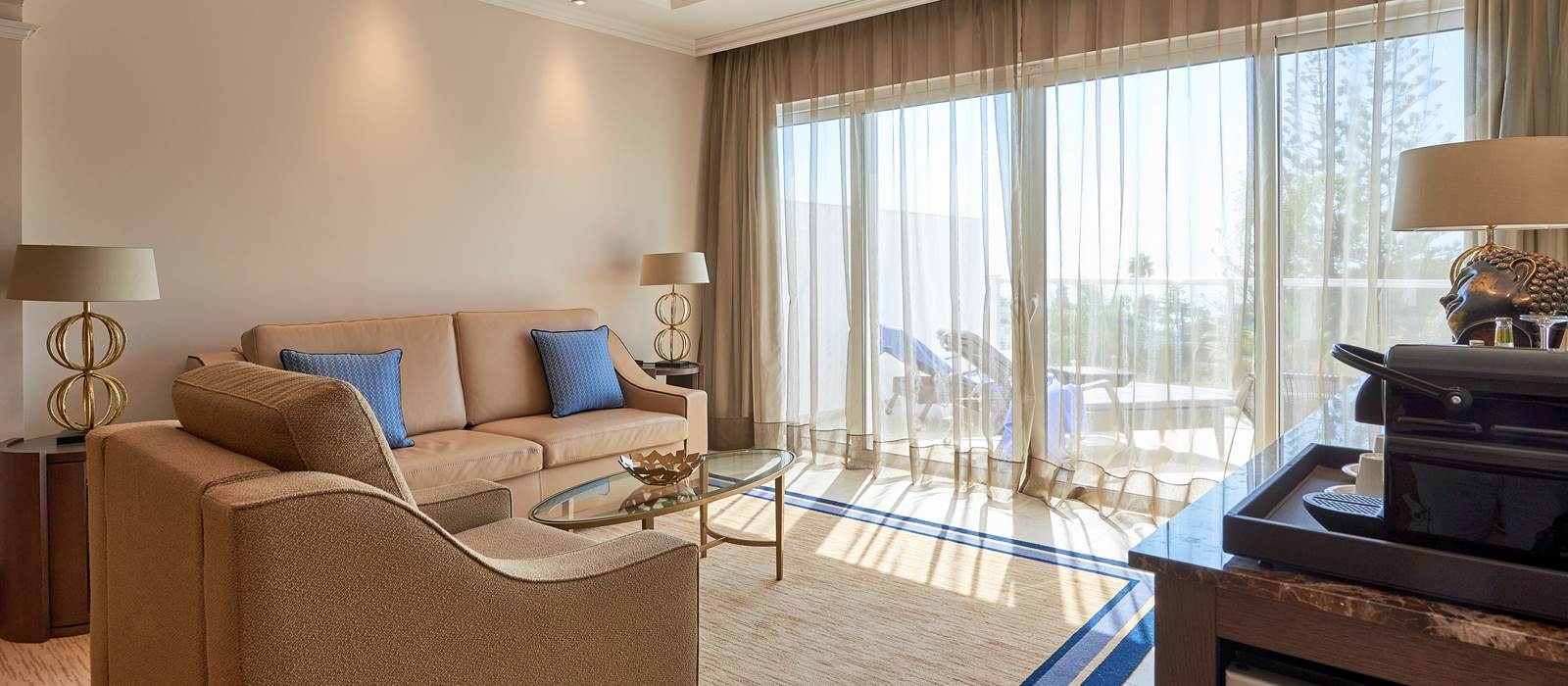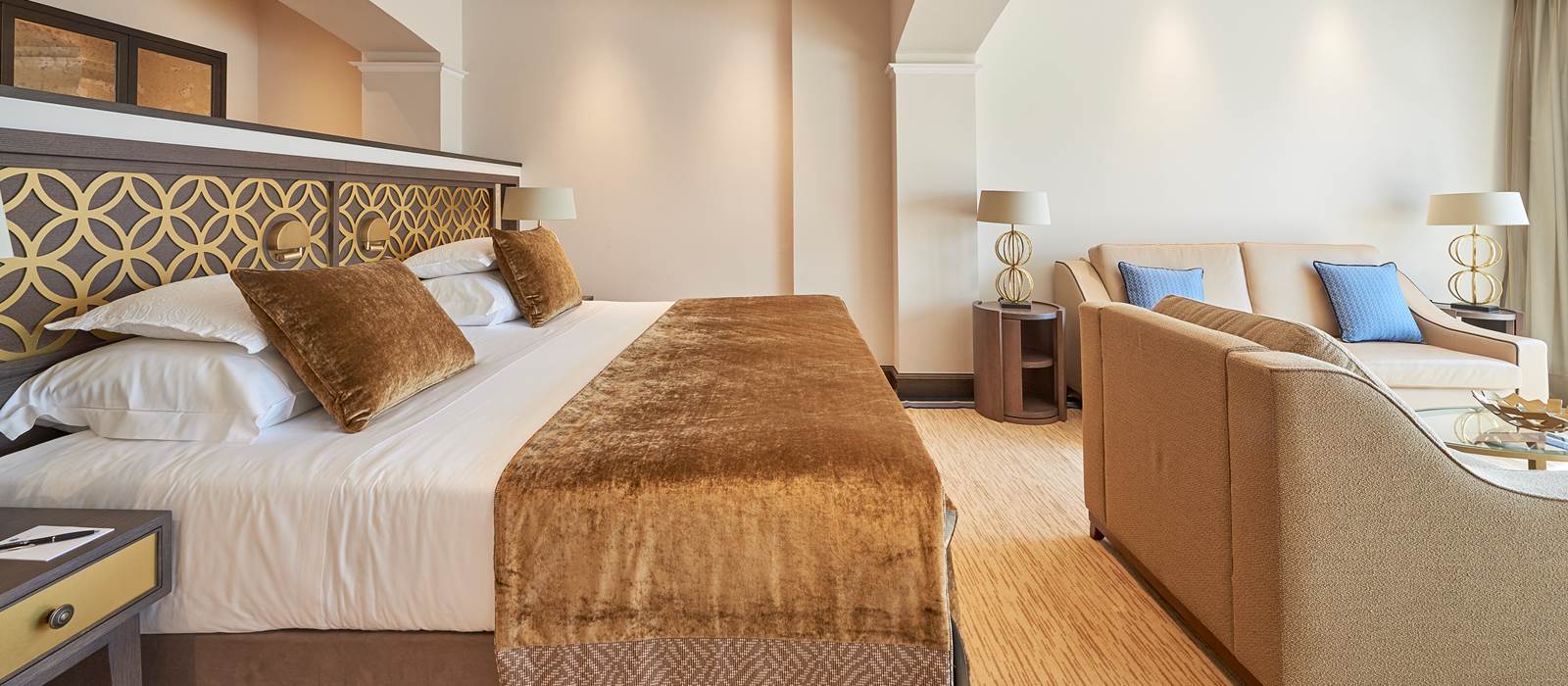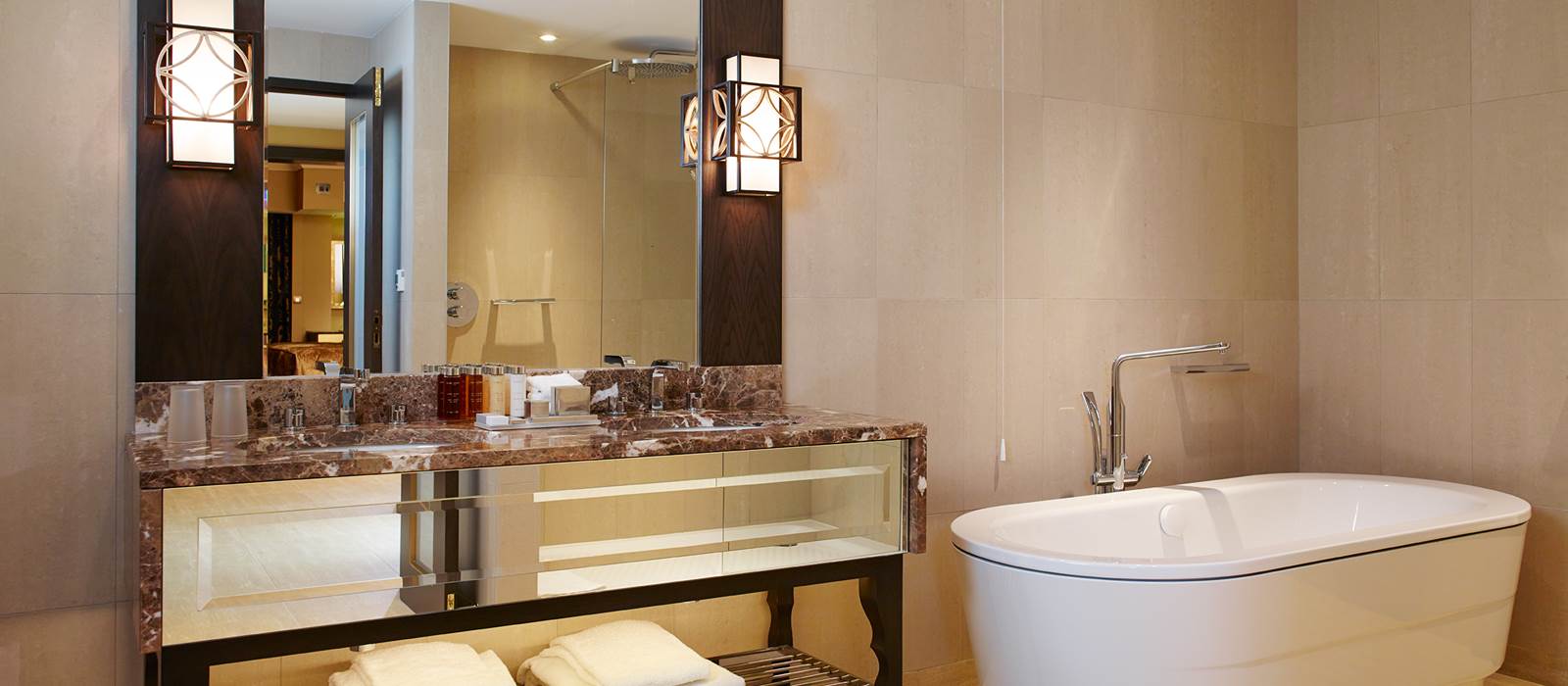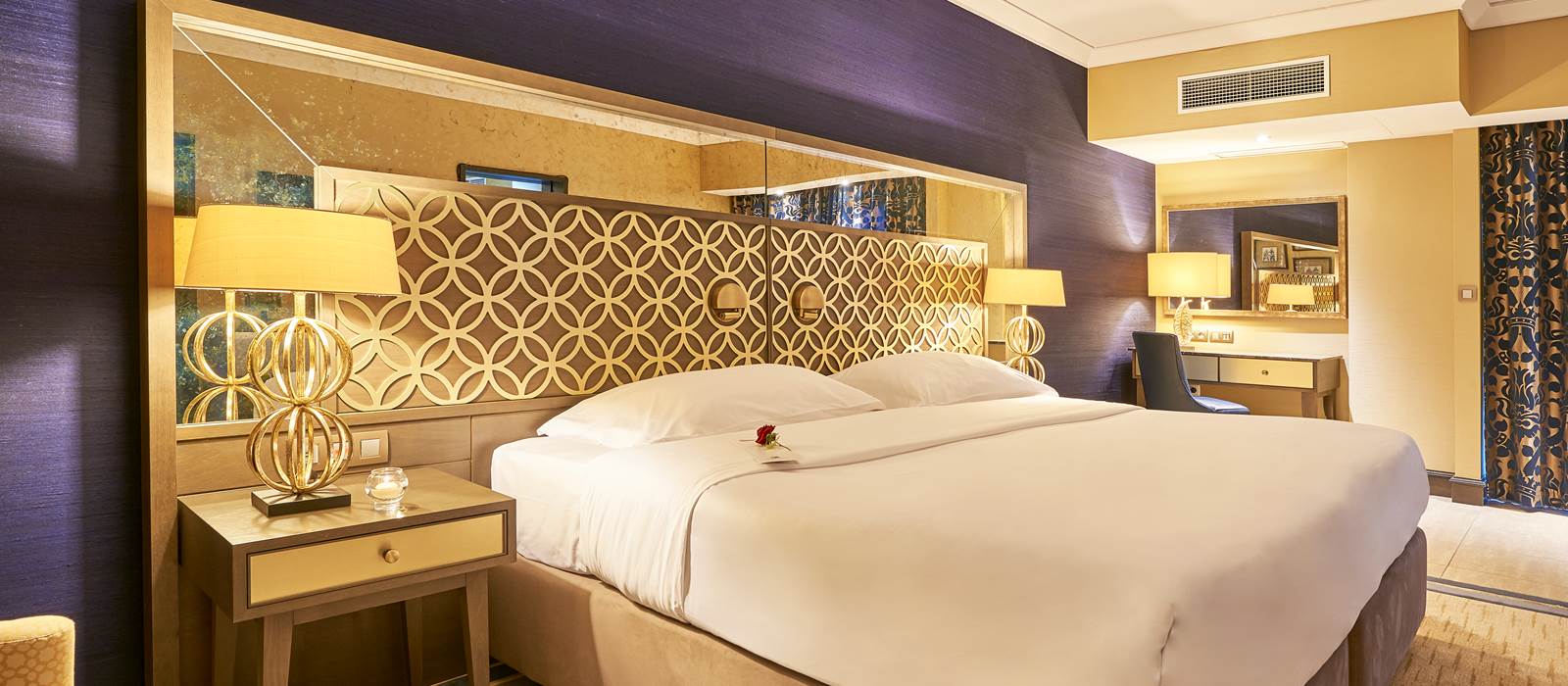 GOURMET DINING & EXQUISITE DRINKs
Step in to the elegant world of Dona Filipa and experience some of the finest drinks and dining to be served up anywhere in the glorious Algarve.
Whether sampling some of the famous buffets on offer at the exclusive Kamal Restaurant, enjoying exceptional fine-dining at the renowned Dom Duarte, relaxing with cocktails by the pool, or indulging in a light snack at Duques Lounge Bar, you're guaranteed to discover a wide-range of exciting flavours and endless culinary delights.
Expect outstanding Portuguese cuisine, superb international gastronomy, a host of carefully selected, locally sourced ingredients and a five-star experience to remember.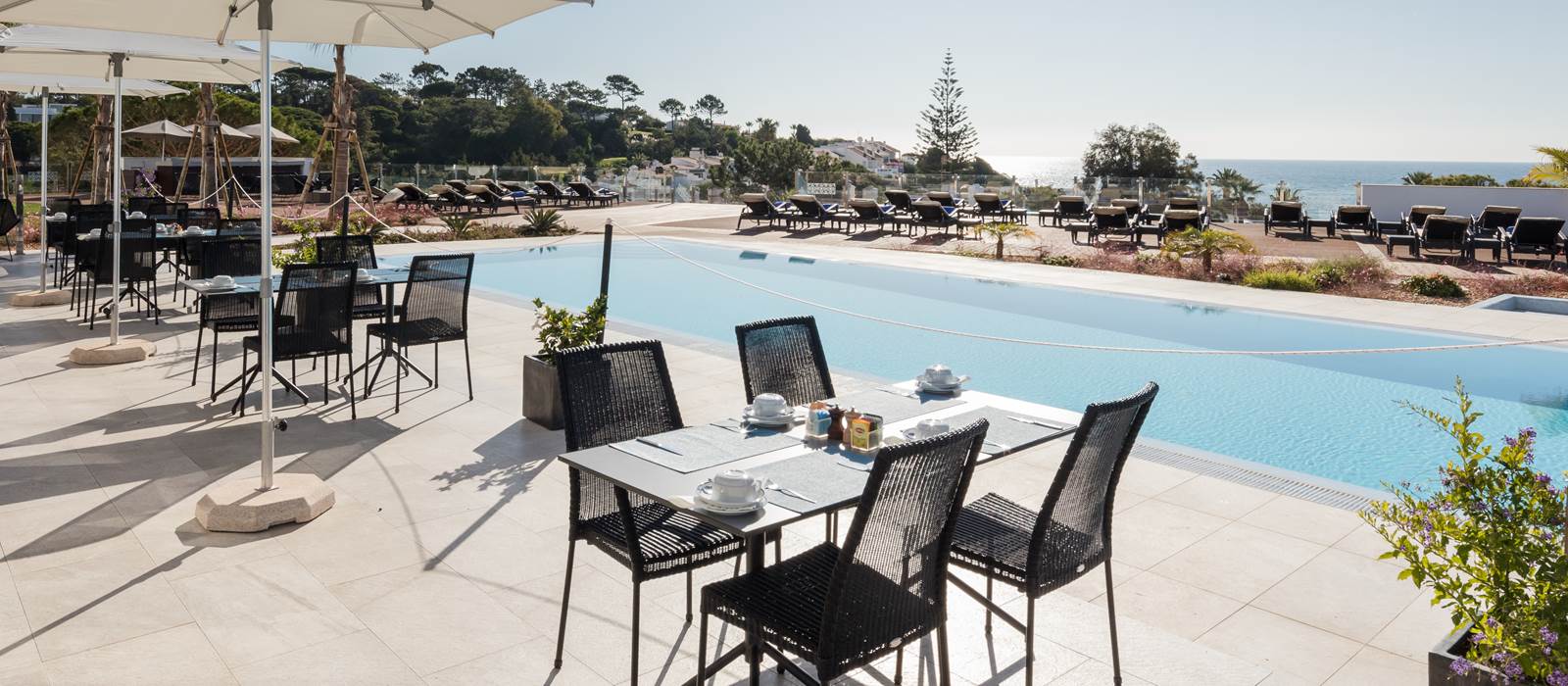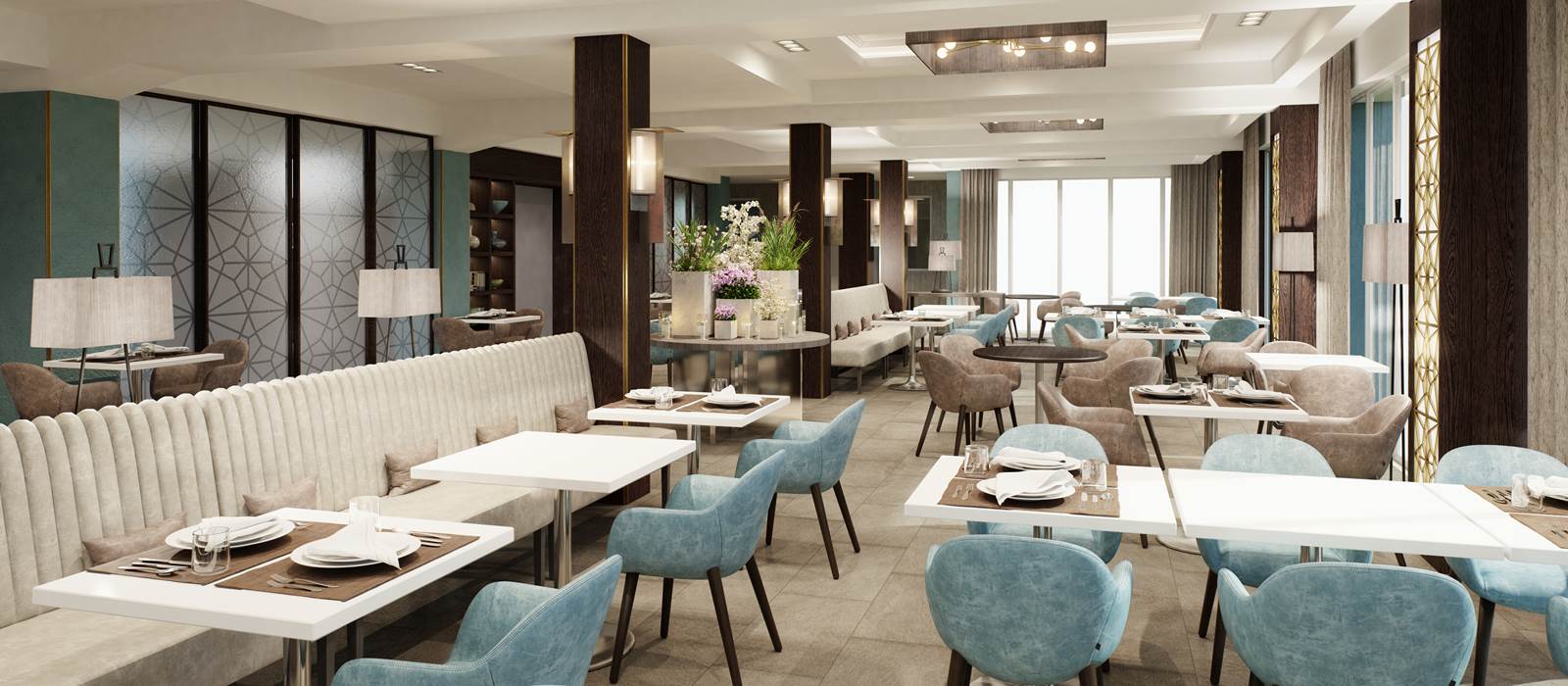 Kamal Restaurant: Exquisite and Extravagant Buffet Dining
Dona Filipa Hotel's new main restaurant tempts the appetite with exquisite daily buffet breakfasts and extravagant themed buffet dinners including an array of international and regional delicacies.
Duques Lounge Bar: A Modern Elegant Cocktail Bar in a Calm Algarve Setting
Guests wanting to delight themselves with an afternoon drink, evening cocktail or simply a place to relax may do so at the newly opened Duques Bar: An oasis of calm, offering soothing music, quality entertainment and expertly mixed drinks.
The Pool Bar: A Bar to Sooth and Relax in the Sun
The new pool bar catering for summer guests looking to spend long day relaxing at the hotel pool. Expect a range of signature and modern cocktails to refresh and delight.
Golf
Dona Filipa Hotel has been welcoming an eclectic mix of golfers from round the world for over 50 years. Situated in the renowned Vale do Lobo resort, the hotel is located next to ten of the best courses in the Algarve, all of which are less than 20 minutes away.
San Lorenzo Golf Course
San Lorenzo Golf Course has long been considered one the best golf courses in both Portugal and the whole of Europe. Designed by the American golf architects, Joseph Lee and Rocky Roquemore, it is renowned as one of the Algarve's most beautiful, demanding and entertaining courses.
Located in Quinta do Lago – less than a 10 minute courtesy bus ride from the hotel – San Lorenzo Golf Course has become a grand showpiece for the Algarve, with its superbly manicured fairways, outstanding natural beauty, and tournament-ready conditions. The course is a combination of pristine presentation, stunning scenery and hole after hole of challenging golf. A recipient of countless awards for excellence, the course also features highly in numerous world rankings.
Situated partly within the boundaries of the Ria Formosa Estuary and Nature Reserve, San Lorenzo boasts fairways that run alongside saltwater marshes, freshwater lagoons and the cooling Atlantic Ocean. This protected environment also features towering pine woods that open up to spectacular ocean vistas and distant mountain backdrops; as well as offering a beautiful habitat for over 70 bird species, including herons, hoopoes, white storks, coots, black-winged stilts and the rare purple gallinule.
Pinheiros Altos
Pinheiros Altos is one of the most prestigious and successful golfing centres in Europe, and features a 27-hole championship course that offers exciting challenges and varying degrees of difficulty. The course boasts three 9-hole groupings, each a par 36, with numerous ways of playing 18 sublime holes, depending on your level of experience.
Located deep in the heart of the Ria Formosa nature reserve, the course is just a stone's throw away from extensive unspoilt beaches and the expansive Atlantic ocean, guaranteeing one of the most scenic rounds you will ever play. A renowned centre of golfing excellence, Pinheiros Altos boasts an incredible range of amenities designed to help you get the most out of your game.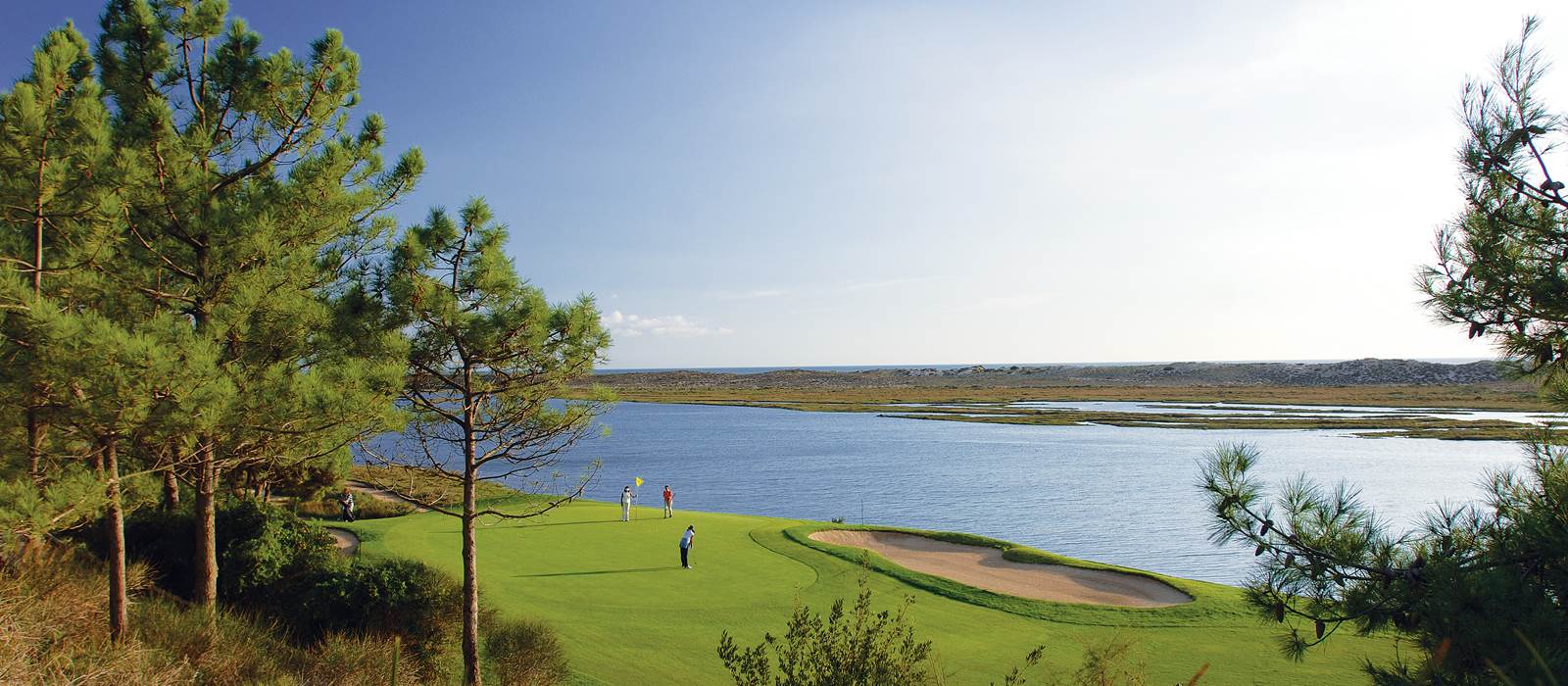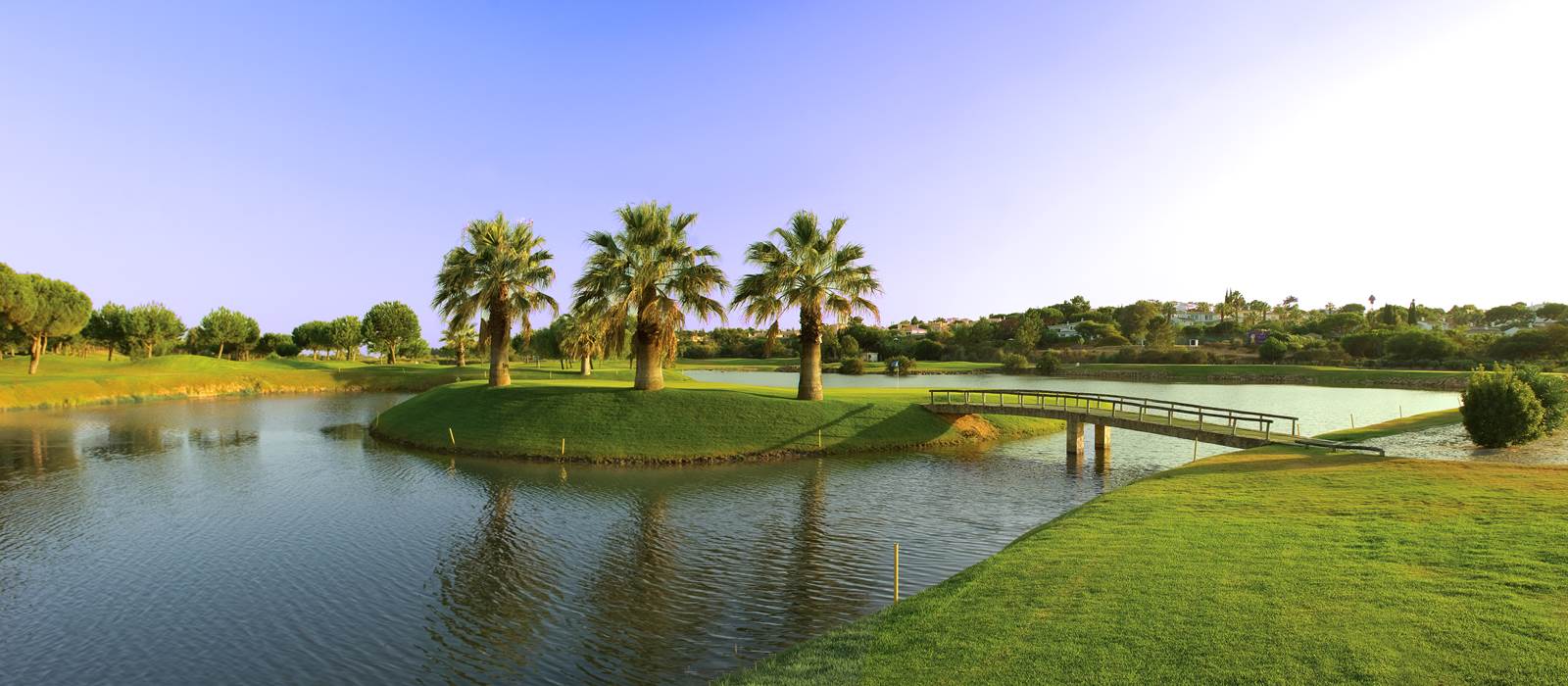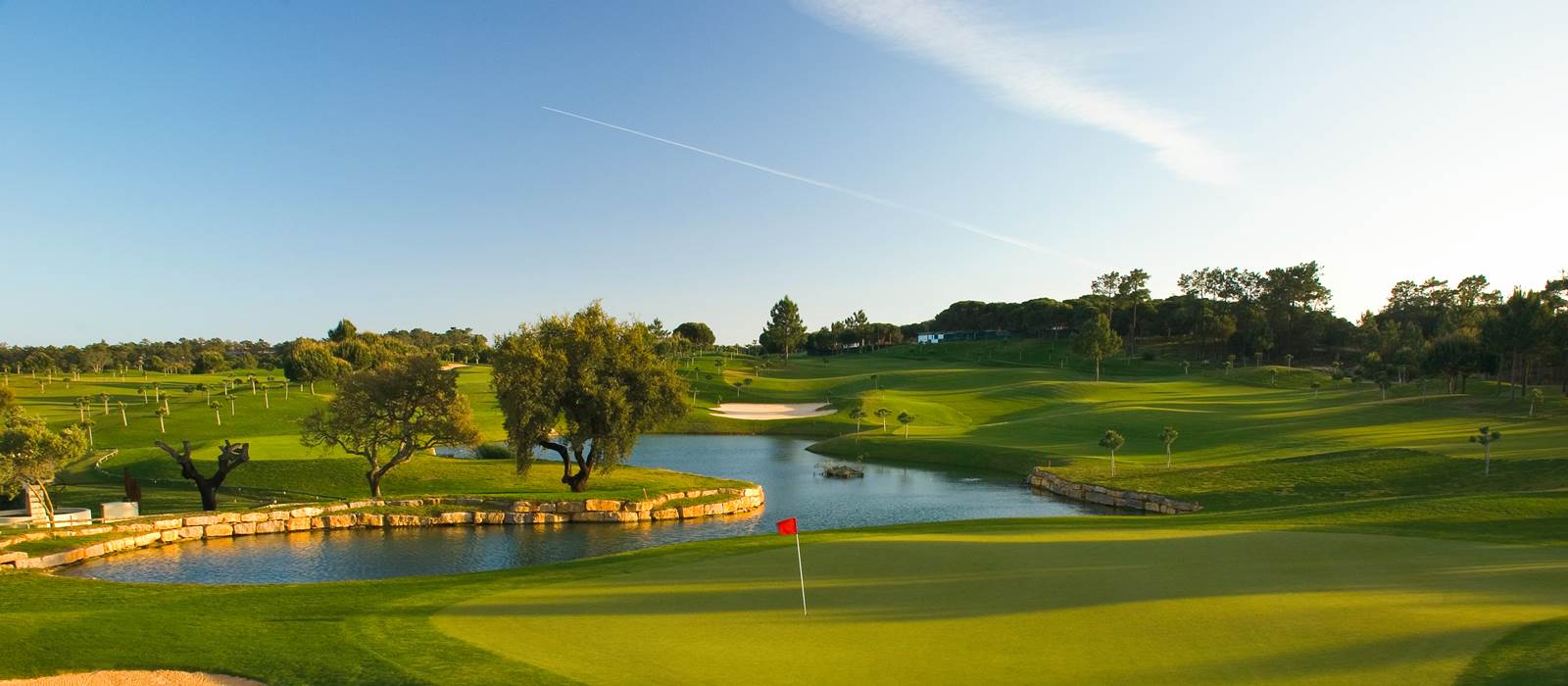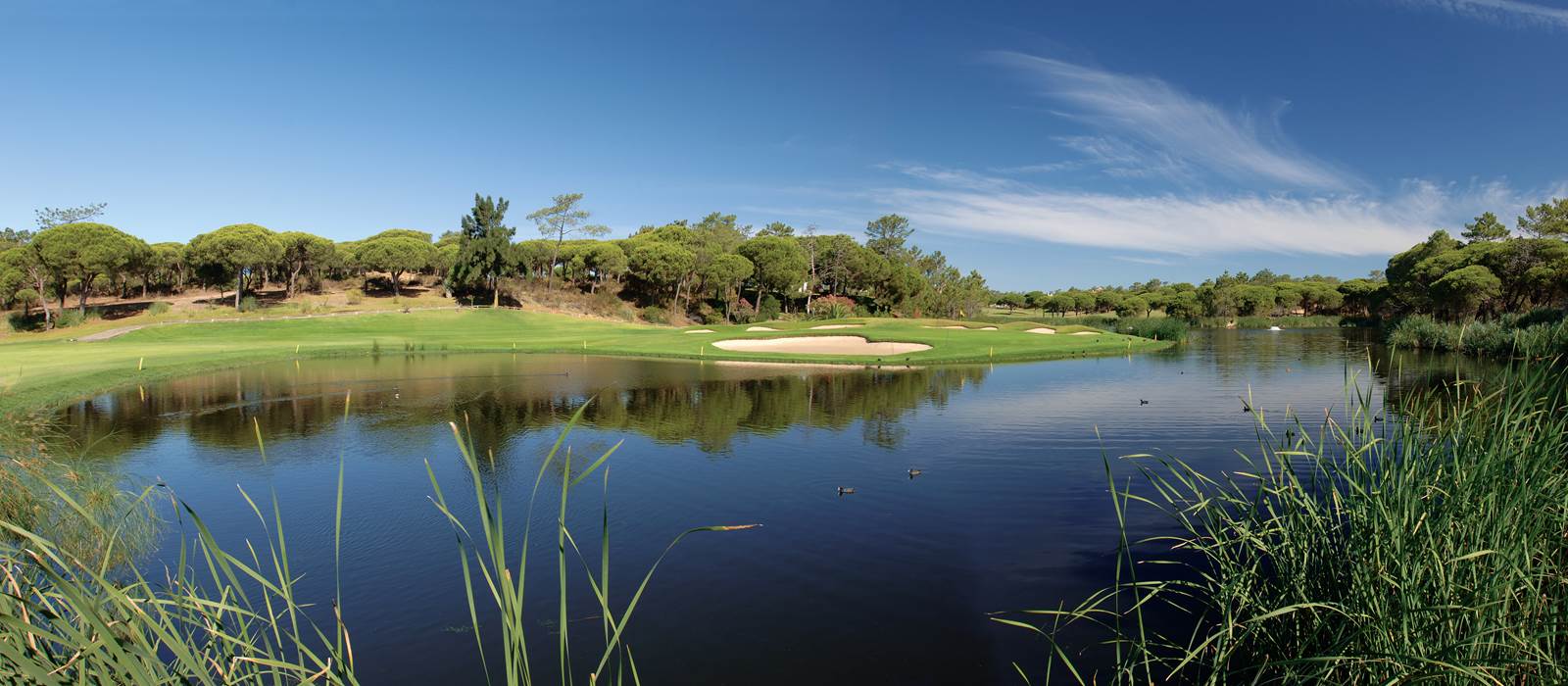 Map and travel information
Call us
Speak to our team:
Email us
Visit
Monday – Friday: 9am – 5:30pm
Saturday: 10am – 4:30pm
1 Market Place Mews,
Henley-on-Thames, OXON RG9 2AH