Sri Lanka at its most stylish!
Perched on a hill and nestled under a canopy of trees, at Haritha Villas + Spa you'll experience Sri Lanka at its most stylish. Enjoy outstanding accommodation designed your comforts and privacy, with attentive and genuine service, exquisite experiences and tropical serenity. Haritha Villas + Spa is located 900m from the coast and less than 20km from the city of Galle. Idyllically nestled on a verdant hill surrounded by Sri Lanka's lush flora, its unique location offers a serene getaway for guests.
A stay at Haritha is a stunning addition to any Sri Lanka itinerary, especially for a relaxing few days during a busy touring trip. However it works just as well as a longer stay for honeymooners, couples or families with children over 12 years. Or, book ahead to 'buy-out' this amazing destination resort for a large family and friends gathering.
Haritha is the perfect 'best of both worlds' location – ideal for those looking for a 'beach stay' at the end of a trip with an easy drive back to the airport, but with in the standard of luxury and privacy that is difficult to find elsewhere 'on the beach'. Just 3 mins by Tuk Tuk to the stunning sandy beach at Hikkaduwa, Haritha has that 'middle of nowhere' feeling of space, peace, privacy and incredible natural environment with the most sensational views.
---
ACCOMMODATION
Each of the seven stunning adults-only villas is a self-contained contemporary suite with private garden and pool, with views to die for. The resort also features two 'colonial mansions', the original period buildings, given a magical makeover to create stunning 2-bedroom units that perfectly combine colonial character and modern design. These are perfect for families with children over 12 years.
Jungle Villas – Sleeps 2 – total 115m² inc outside space
With lofty views of the jungle and treetops, these villas feature plunge pools in private courtyards and expansive terraces.
Colonial Mansion – Sleeps up to 6 – total 485m² inc outside space
With private courtyard, shared 86m² infinity pool (86 m2) and jungle and treetop views, the colonial mansions offer the space for larger groups to enjoy a spectacular Sri Lankan experience.
Whether you choose to stay in the private pool villas or the colonial mansions, the personal 24-hour butler service, will tend to your needs.
---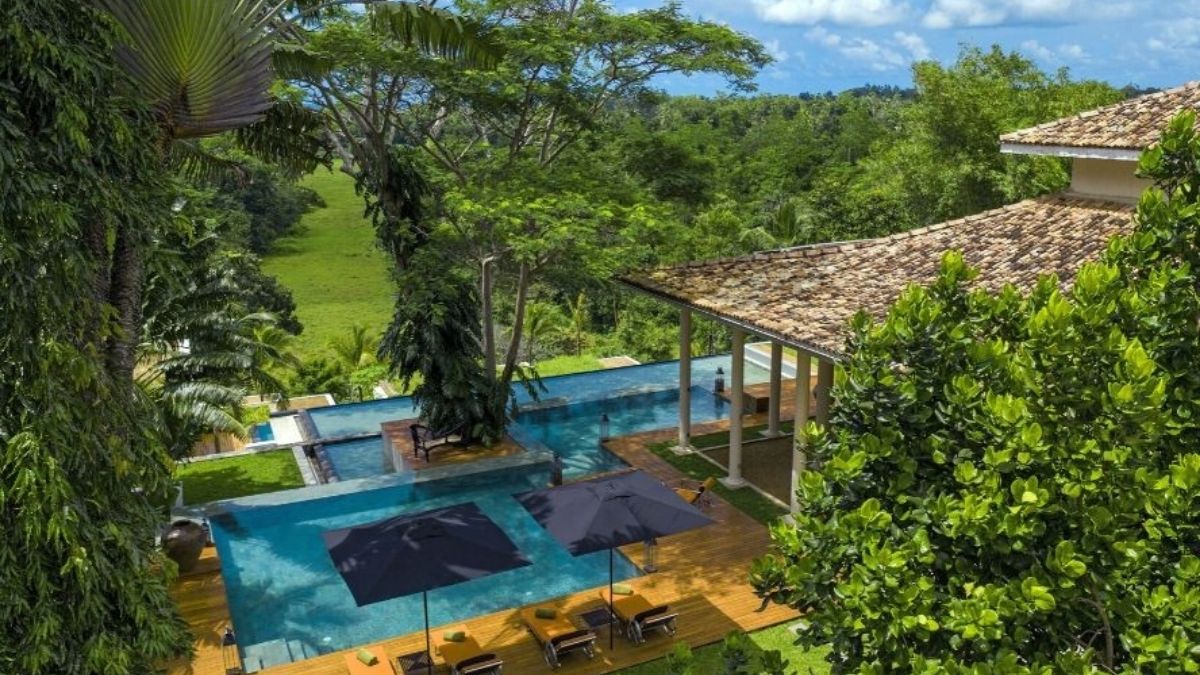 ---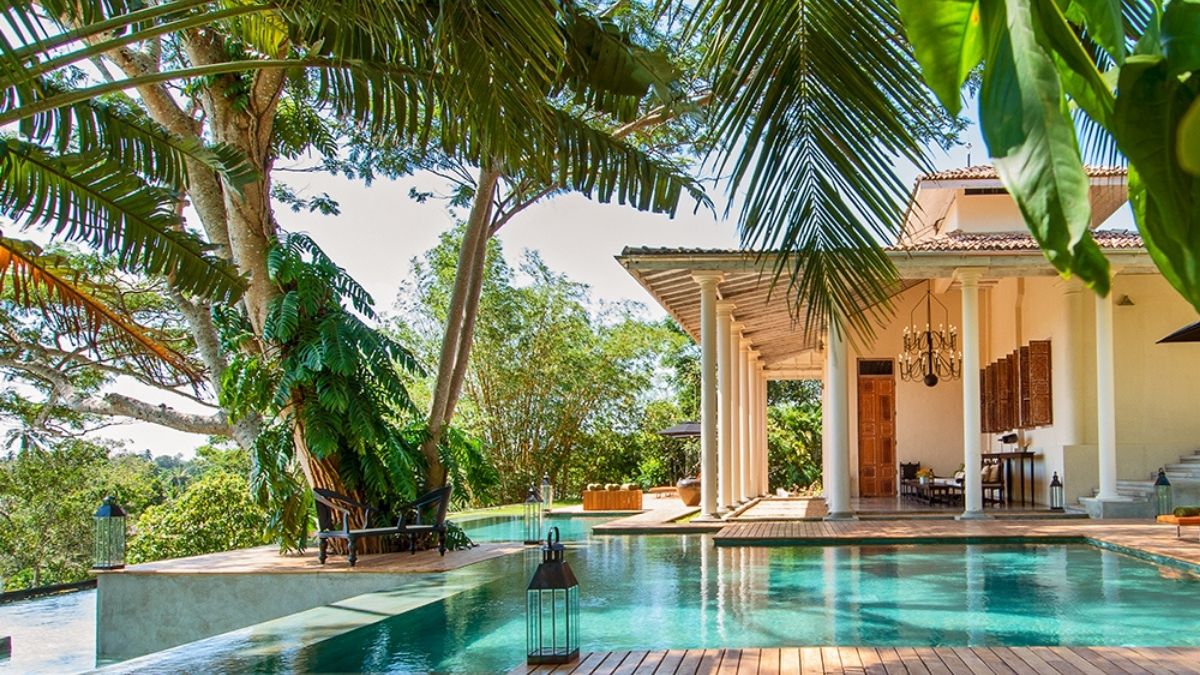 ---
Activities & Spa at Haritha Villas + Spa
As you would expect, the Haritha Spa is spectacular and can be as much a part of your stay as you wish. From a well-rounded Ayurvedic programme, with 2 resident Ayurvedic Doctors and one of the best Ayurvedic treatment rooms to be experienced anywhere in the world, to traditional western beauty treatments, the spa is incredible.
Away from the resort, visit the turtle hatchery in Telwatta and learn about the endangered species. Or stroll through the ancient Galle Fort and admire the historic treasures left behind by the past conquerors. Dive through the tropical waters of the Indian Ocean on a guided Scuba Diving expedition and explore the exotic world of marine life and ship wrecks. Set sail on a luxury whale watching cruise in Mirissa, as you venture into the depths of the shimmering Indian Ocean on a quest for majestic whales and playful dolphins.
---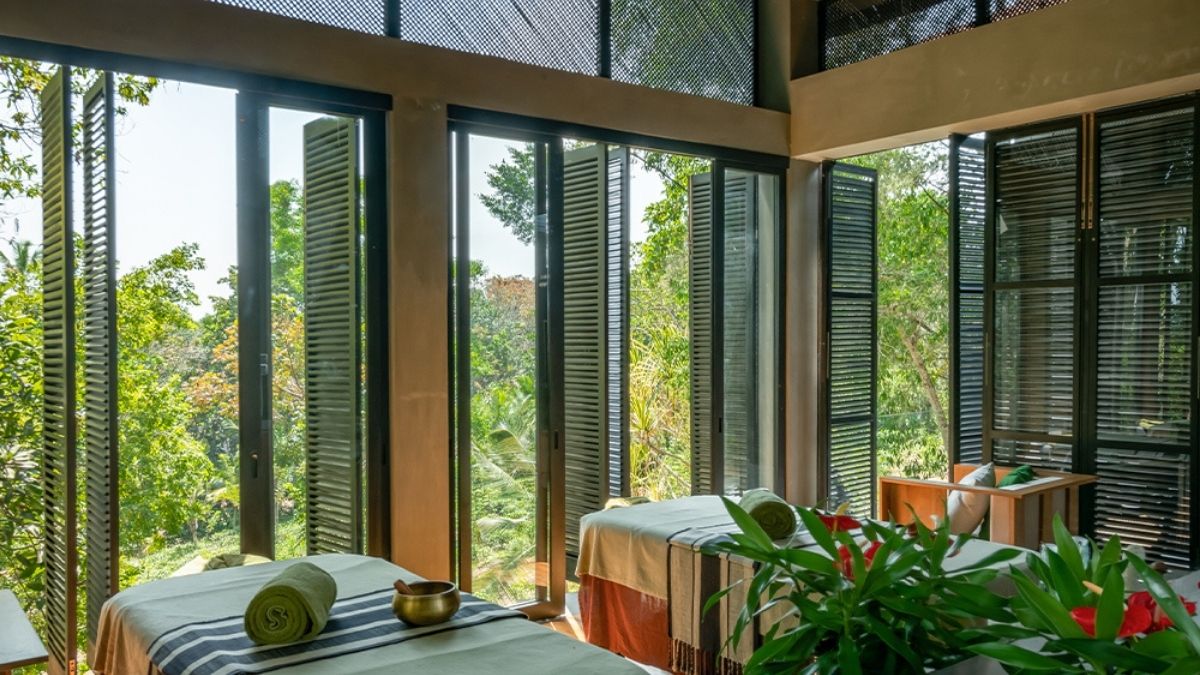 ---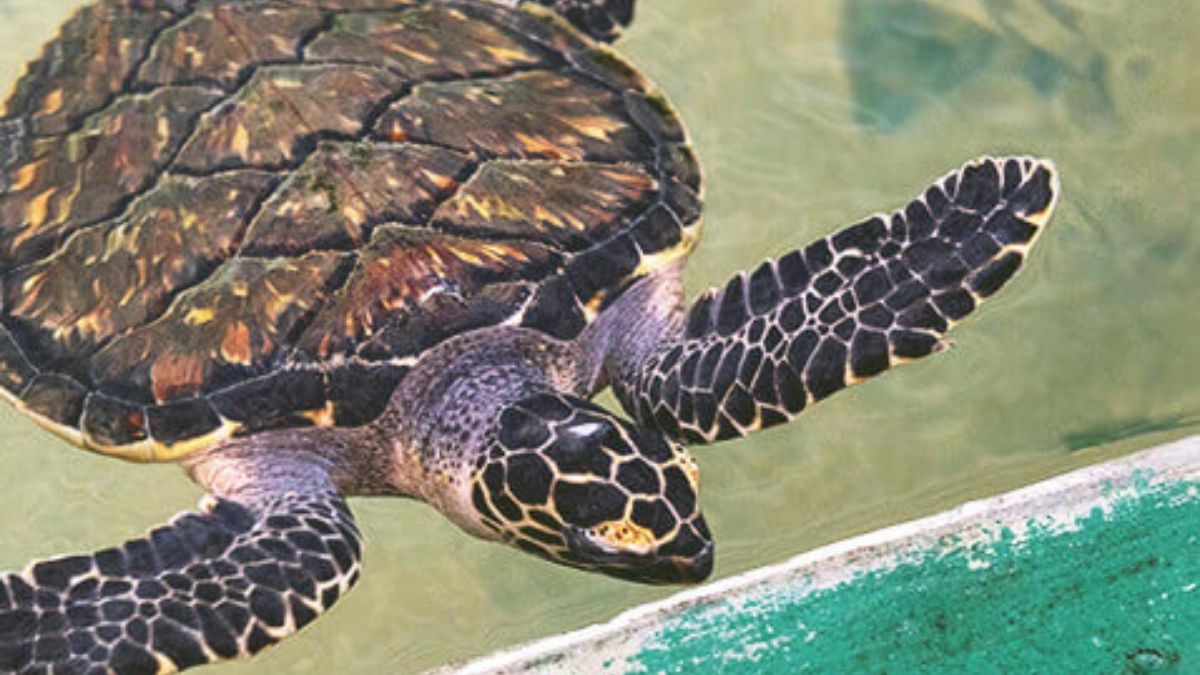 ---
---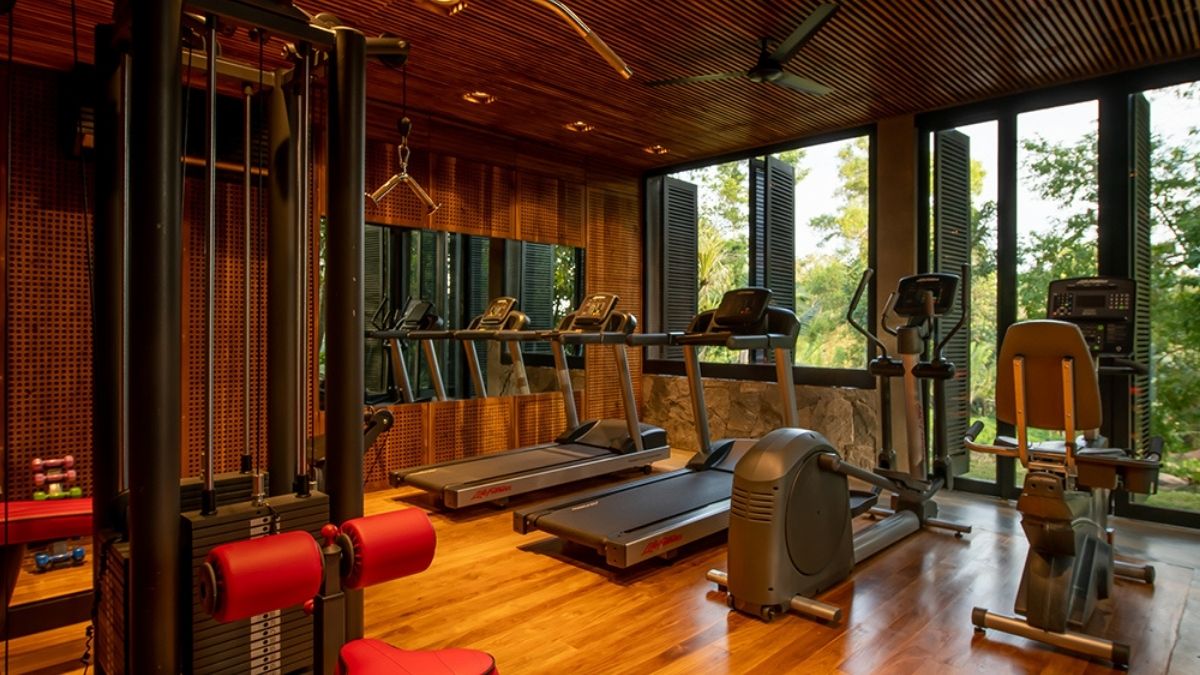 ---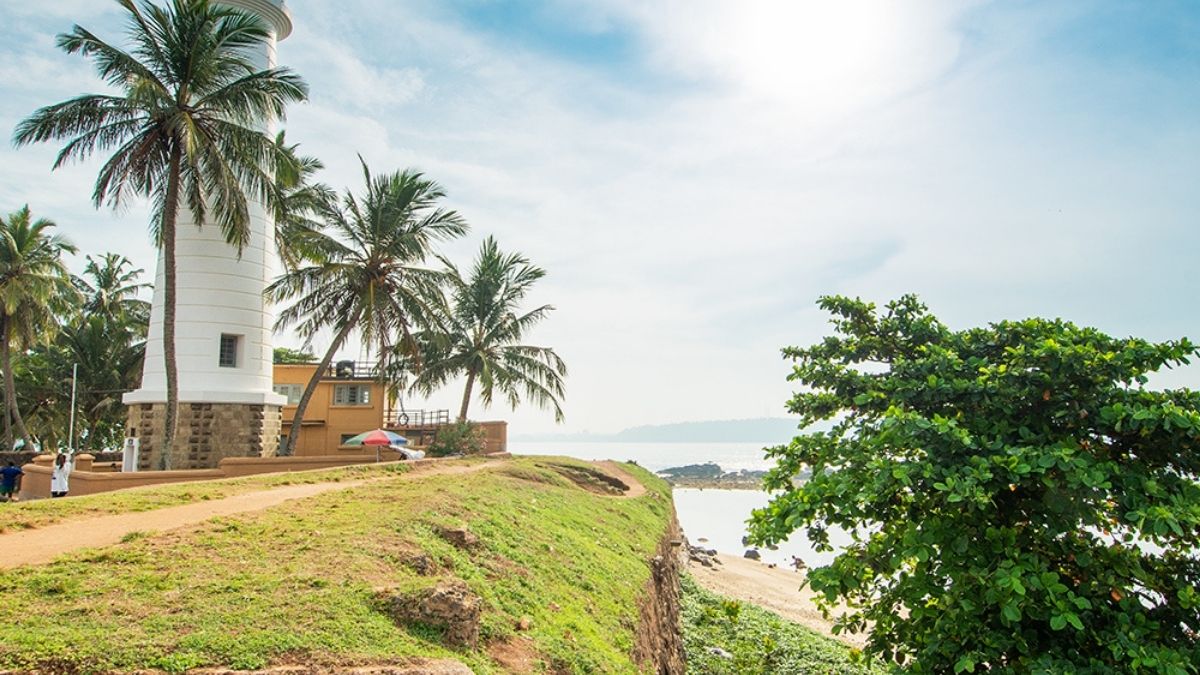 ---
Dining at Haritha Villas + Spa
A true 'foodie heaven', Haritha is the perfect combination of being small enough to be able to offer a personal dining experience but large enough to have an incredible team – from chefs to Sommelier, and using local ingredients, seafood and flavours. From wellness cuisine to fresh, vibrant Sri Lankan specialities and, also a range of international options, guests are totally spoilt for choice.
Dive into innovative local and international cuisine in the luxury restaurant overlooking the infinity pool, sip creatively crafted cocktails on the sala, or enjoy an intimate, unscripted dining experience in a unique location around the resort.
---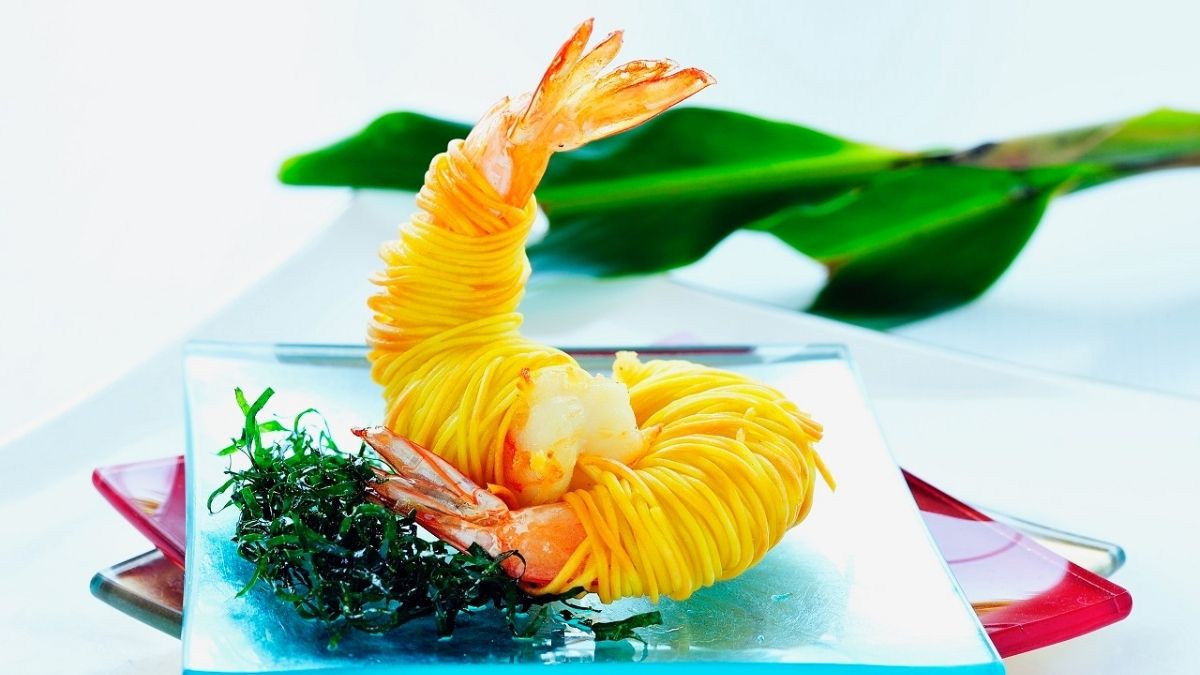 ---
---
---
Map and Travel Information
---
Fly from London to Columbo, Sri Lanka in around 10 hours 30 mins.
Transfer to Haritha Villas + Spa in just under two hours by car or internal flight in 40 minutes.
Call us
Speak to our team:
Email us
Visit
Monday – Friday: 9am – 5:30pm
Saturday: 10am – 4:30pm
1 Market Place Mews,
Henley-on-Thames, OXON RG9 2AH