Where luxury meets nature
Surrounded by crystal lakes and water streams, the breathtakingly beautiful Water Garden Sigiriya Hotel boasts a modern-day water harvesting design revitalising the 2,000-year-old water garden on Sigiriya Rock.
Accommodation
The villas at Water Garden Sigiriya are set amongst an expansive property and a perfectly articulated landscape. Flanked by winding tributaries and veiled by the abundant flora, the 30 immaculately-appointed villas combine chic, spacious interiors, secret gardens and private plunge pools. Choose from a range of villa options, all of which come retrofitted with essential amenities and a plethora of other features, designed to ensure your stay at one of the foremost luxury hotels in Sri Lanka is nothing less than exceptional.
Deluxe Villa
Escape into a timeless paradise partially submerged in water, where blissful luxury living blends with nature overlooking the mighty Sigiriya Rock. A chic one-bedroom Sigiriya villa complete with amenities, designer furniture, an indulgent king-size bed and bathtub, these stylishly-designed, spacious villas are airy and cosy making you want to linger. The sensational views of water streams and pools would help you relax your mind. Let nature embrace you with its lush green forests.
Superior Deluxe Villas with Plunge Pool
Superior Deluxe Villas offer wonderfully spacious interiors, immaculately designed to offer a sense of abundance, yet rustic enough to blend seamlessly with the surrounding gardens, winding waterways and wealth of wildlife; this is a villa that is casually-comfortable while overflowing with all the opulence you could possibly desire. Every villa comes retrofitted with a private plunge pool and accompanying sundeck, offering unfettered views of the Sigiriya Rock and lush surrounding expanses, making it one of the best rock views in Sigiriya. From living spaces you'll fall in love with, to meticulously attentive service, we promise your stay with us will be nothing short of exceptional.
Duplex Twin Villas with Plunge Pool
Designed to segue harmoniously between expansive, chic living spaces and the lush outdoors, the twin villas come retrofitted with a private plunge pool and an accompanying sequestered sundeck; spacious enough to double as an observation point for watching wildlife roaming the properties periphery. Enveloped by swaths of greenery and flanked by winding waterways, the villas at this sophisticated boutique hotel provide an ideal space for luxurious living, care-free lounging and starry-eyed getaways.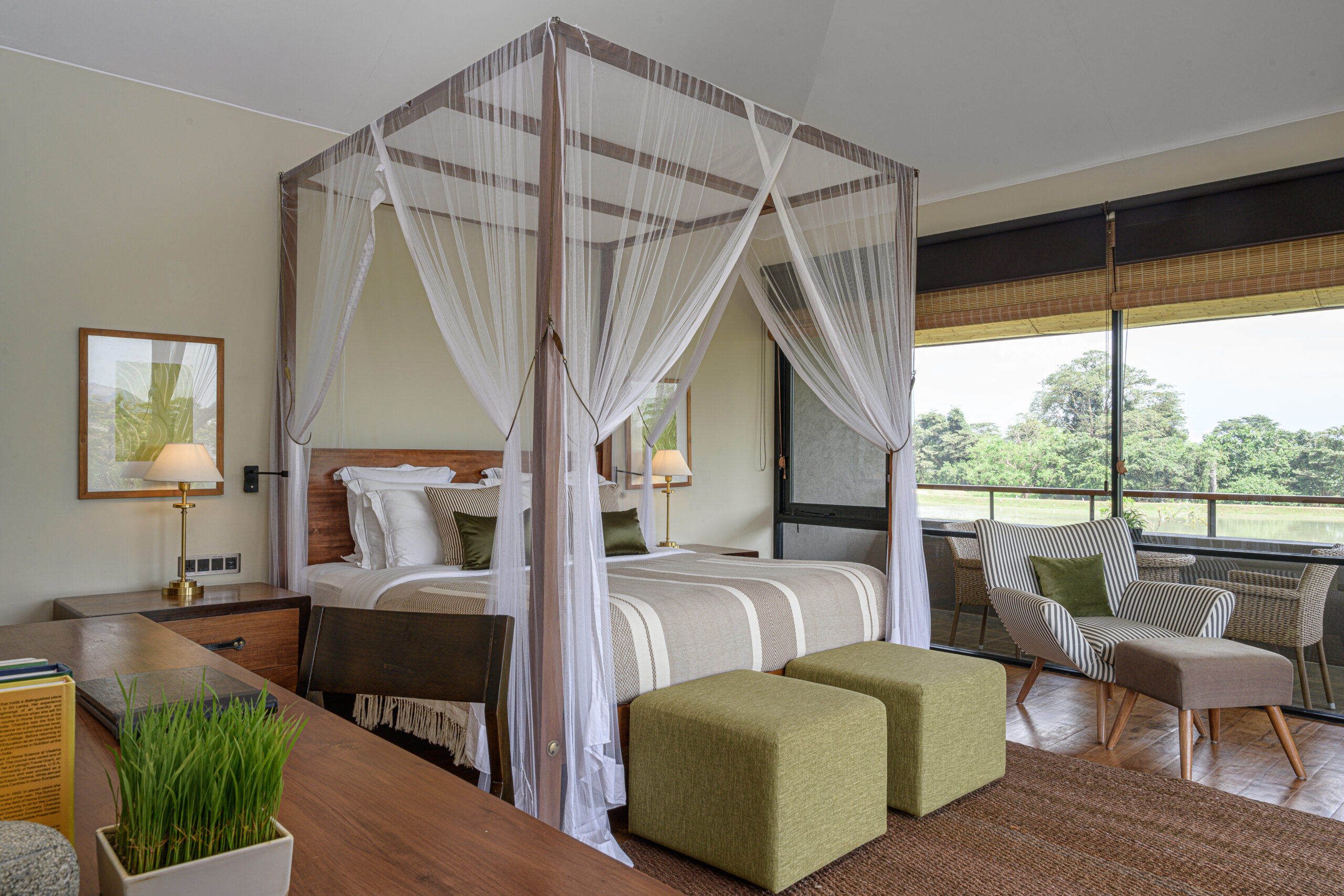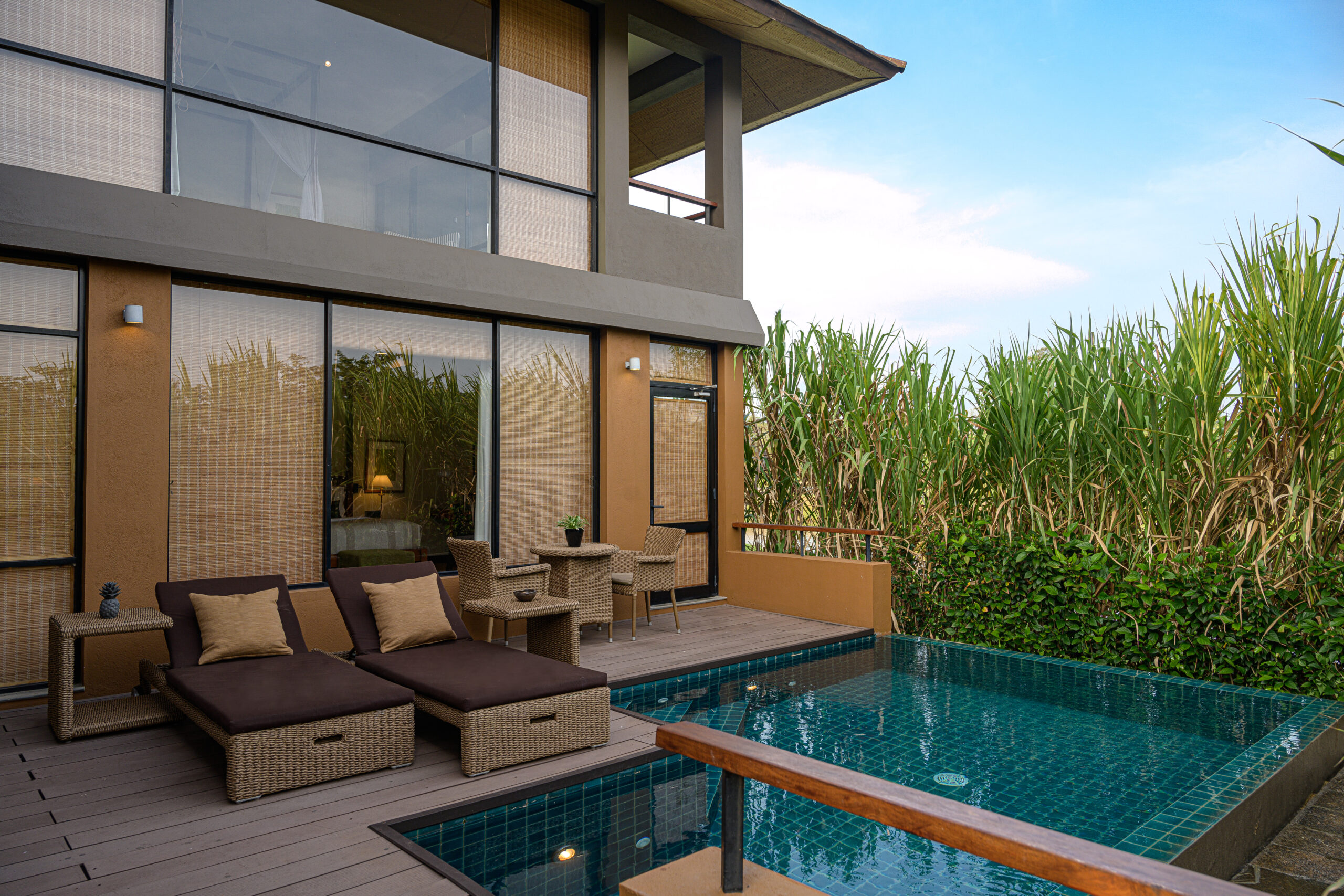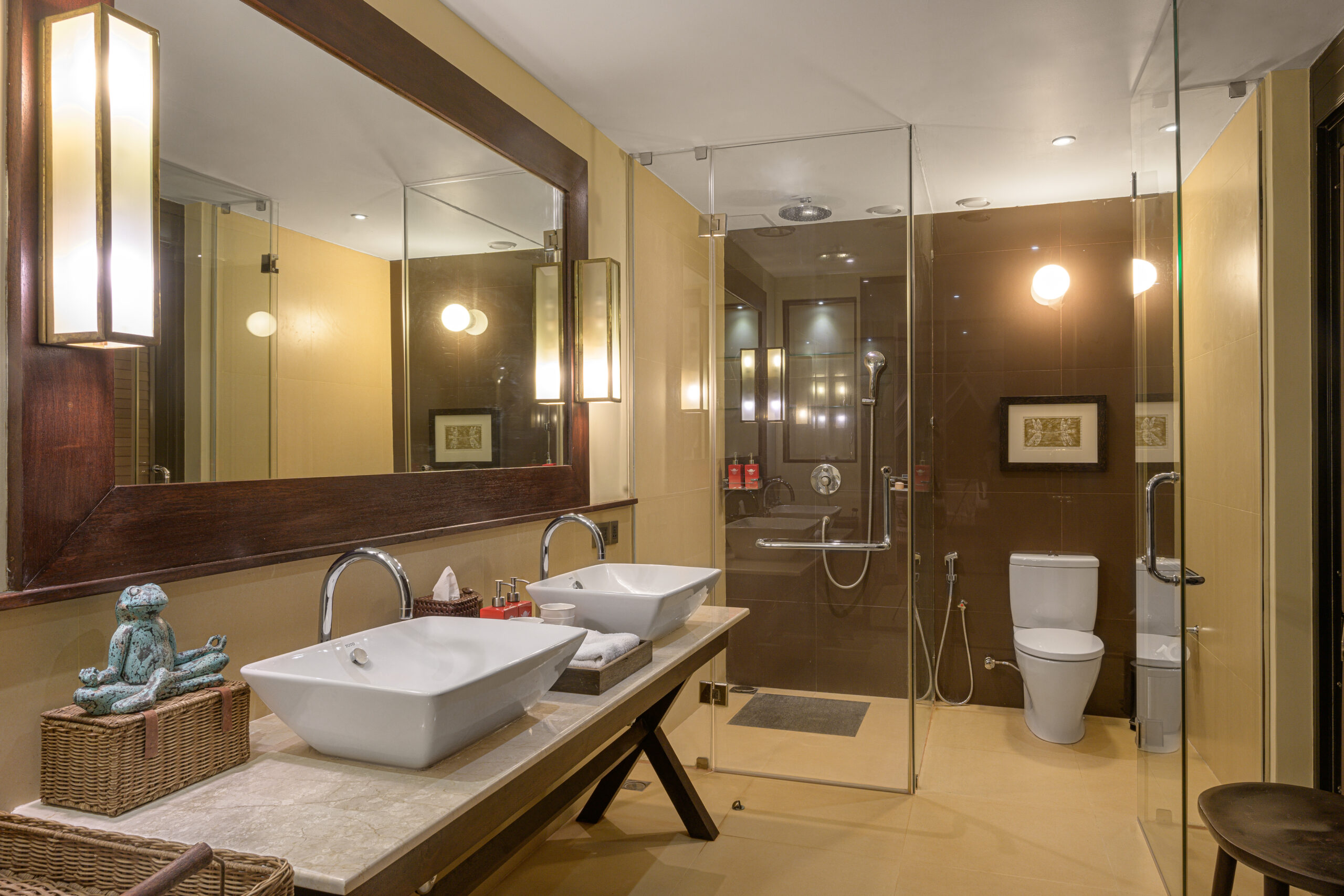 Dining
Whether you're in the mood for an intimate gathering amidst the great outdoors or a more traditional indoor feast, our master chefs cater to a diverse appetite, encompassing cuisine from around the world and offering an exciting new twist on traditional local fare. All ingredients are sourced to ensure absolute quality, with an emphasis on organically-grown produce and imports from top-of-the-line suppliers. A fully-stocked bar offers an ample choice of beverages, complemented by an exceptional level of service which ensures we're the taste-makers' first choice amongst Sigiriya restaurants.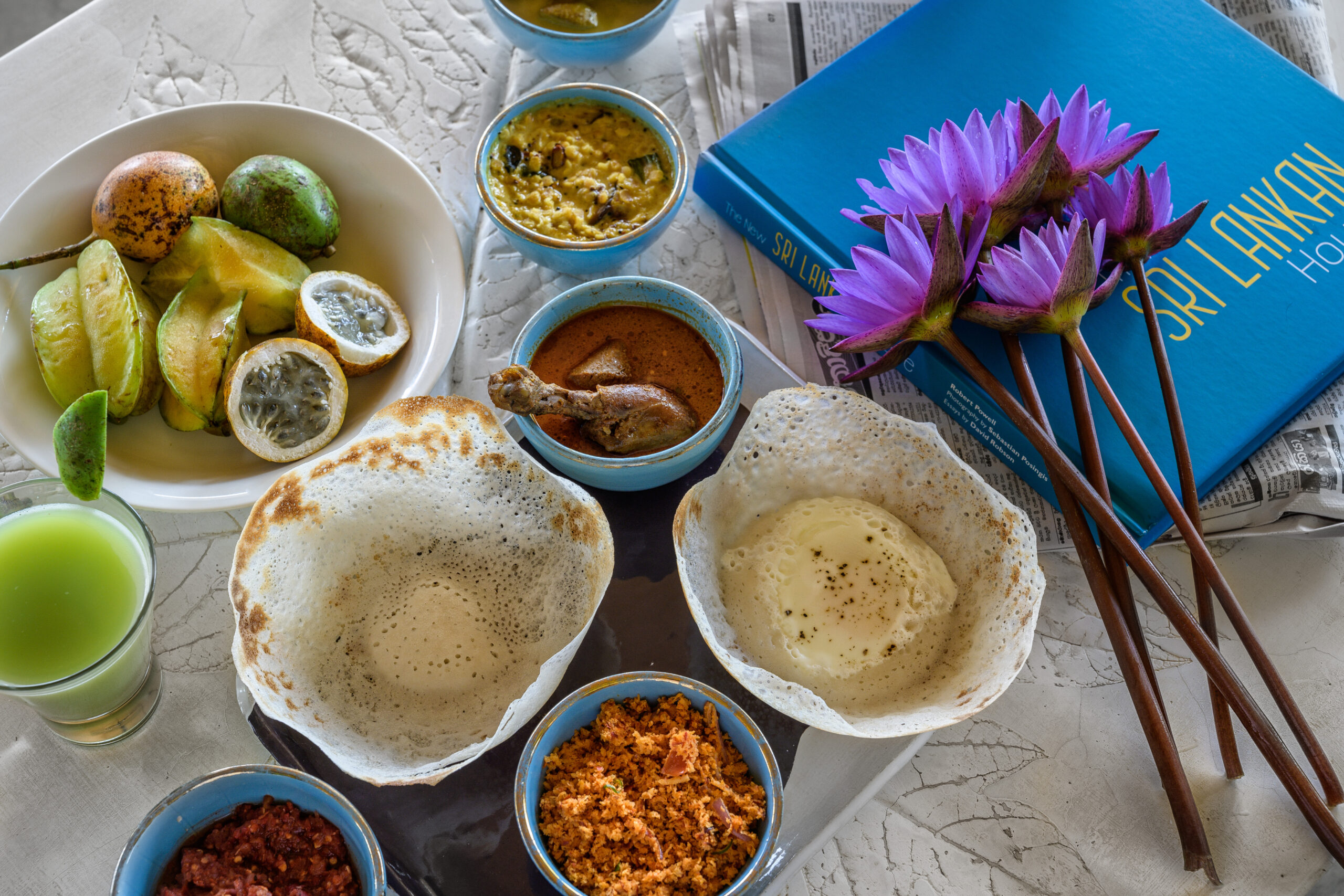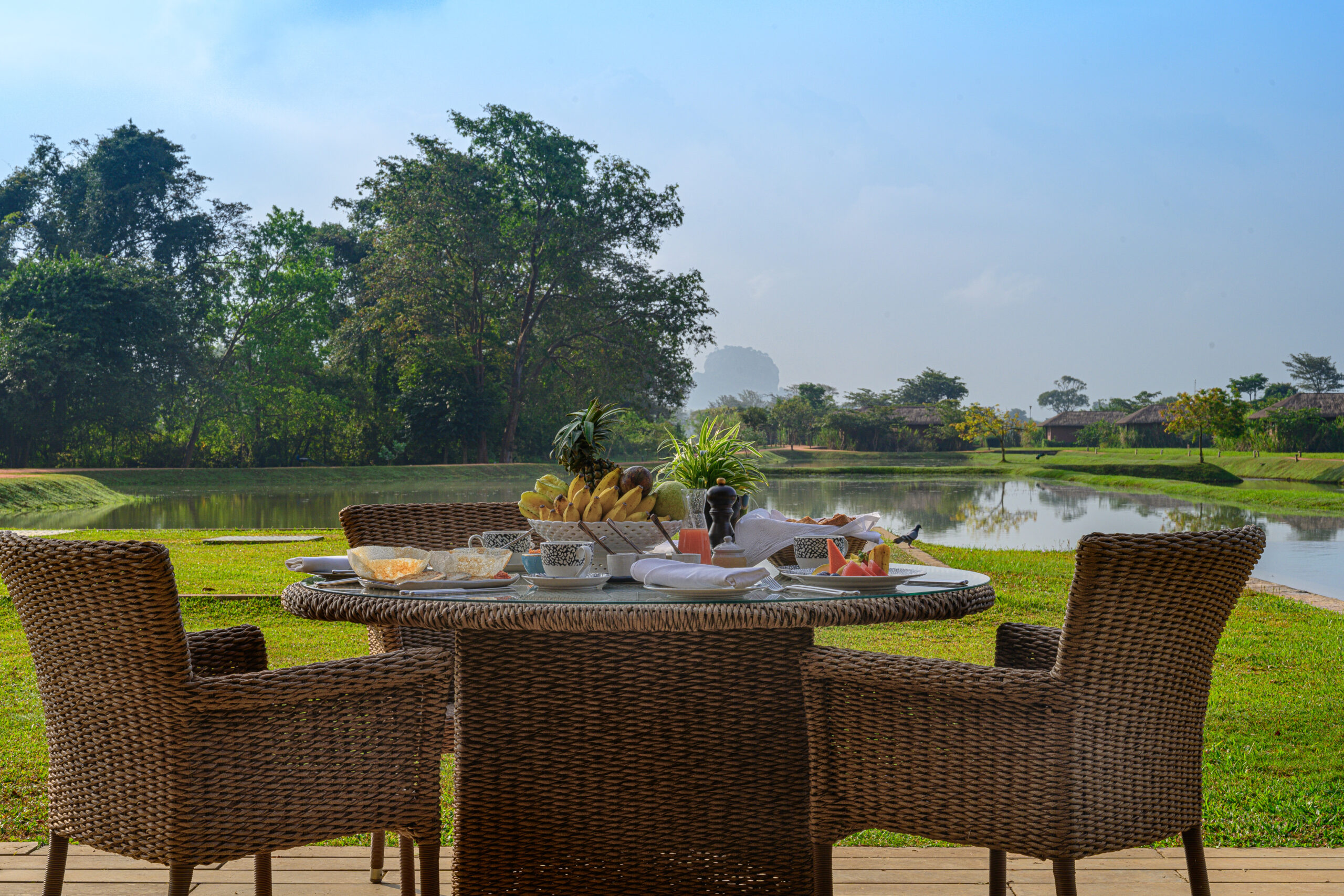 The Main Restaurant
The Main Restaurant offers an unparalleled dining experience, with its sleek, chic interior, combining a bohemian impression with a host of traditional flourishes, like the intricately handcrafted chandelier. Choose from an indoor setting or dine alfresco at one of the finest restaurants in Sigiriya with expertly prepared culinary delights from around the world, primed by some of the best chefs, using only fresh organic ingredients and complemented by a lavish selection of beverages.
The Twin Level Bar
The Twin Level Bar is all the things a bar should be and quite a bit more; offering panoramic views of the unfurling tropical countryside, its winding waterways and the great rock, all of which provide an ideal foil for indulgence, relaxation and distraction. Whether lounging in the balmy outdoors or reclining in air-conditioned comfort, the chic two-tier bar, terrace and cocktail lounge offer a lavish choice of beverages, gourmet cuisine and an eclectic atmosphere, truly unique amongst bars in Sigiriya.
Facilities
Water Garden Sigiriya offers guests an unprecedented choice of facilities, amenities, recreational activities and other trappings that are quintessential to a lifestyle of luxury and leisure. From the immaculately manicured landscapes, to the expansive premises which can be traversed using a traditional buggy, an outdoor swimming pool situated in proximity to the many waterways and numerous romantic nooks, which make for picture perfect escapism. The property also houses a well-equipped fitness centre, a conference room, and a helipad, which can be employed for helicopter tours of the adjacent countryside. A dedicated butler service, along with an abundance of activities including billiards, cycling and archery are at your disposal, promising an altogether inimitable experience, at the finest luxury hotel in Sigiriya.
The Spa at Water Garden Sigiriya
A carefully crafted oasis of wellness, tranquillity and beauty, with spacious interiors full of warm hues and subdued earthly tones, unmatched among spa hotels in Sri Lanka. The Spa at Water Garden Sigiriya invites you to untangle and revel in a choice of treatments, including world-renowned Balinese massages, carried out by qualified, attentive professionals. All ingredients used are organic and of the highest quality for indulgence that will leave your mind relaxed, your body rejuvenated and your spirits elated.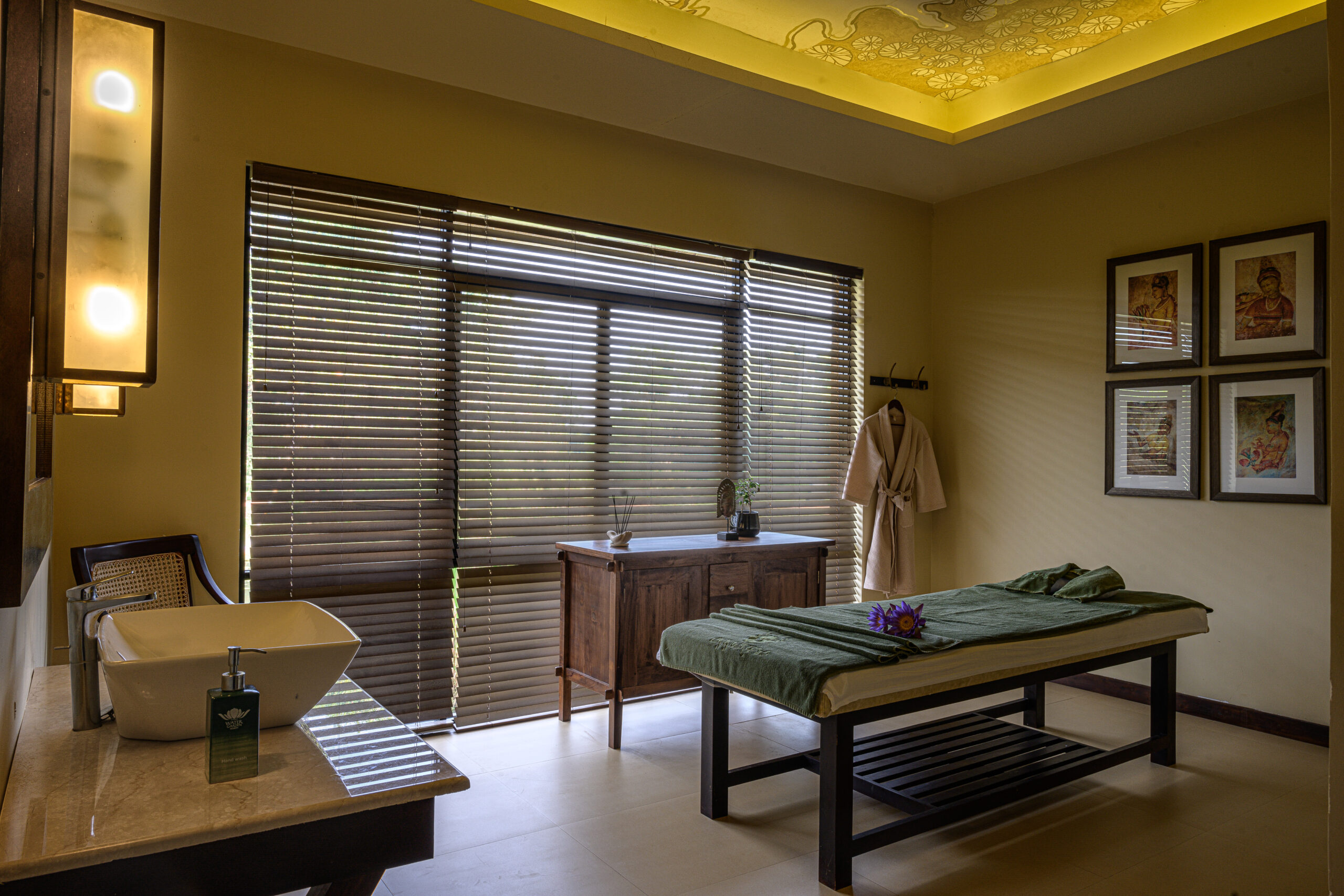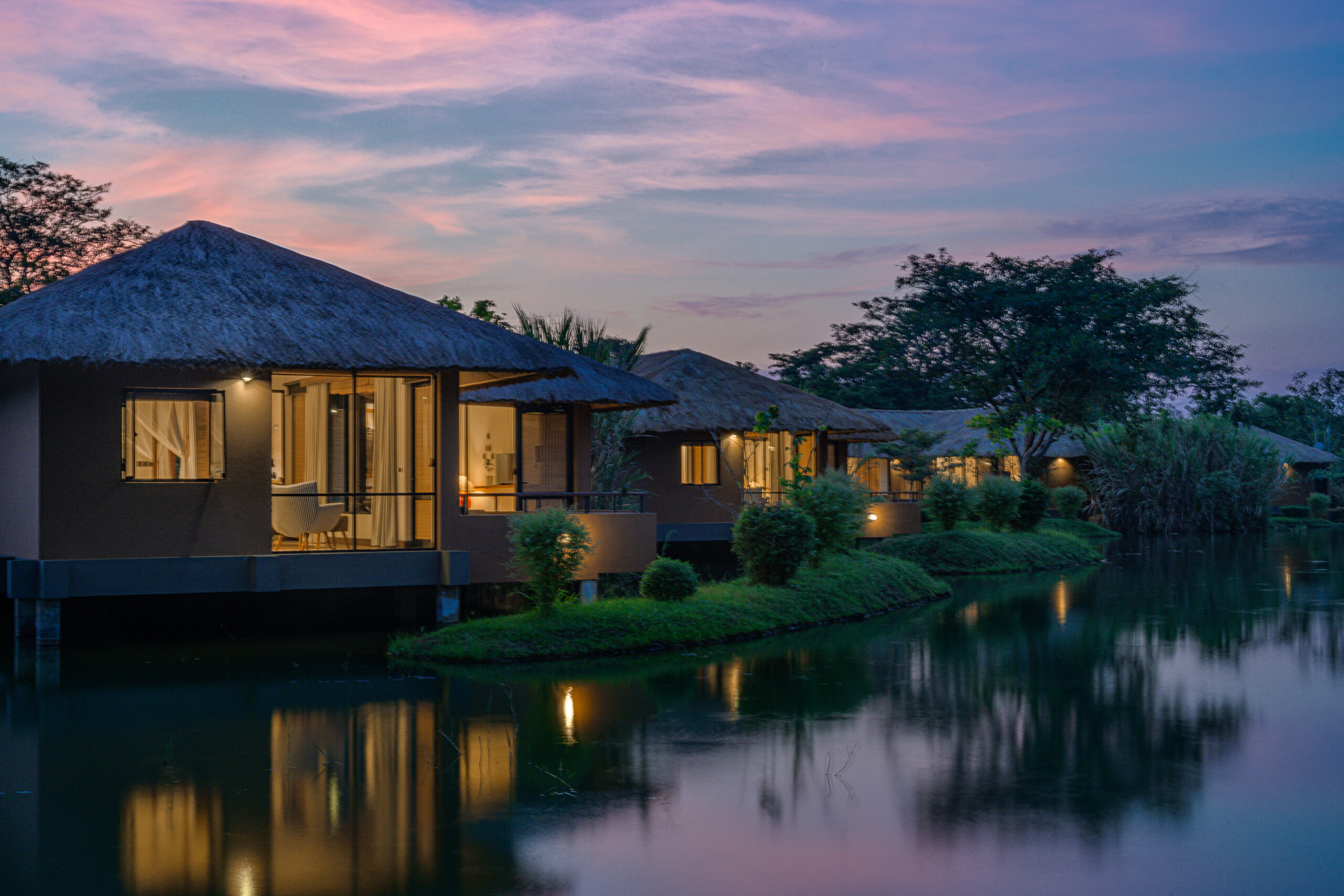 Map and travel information
Call us
Speak to our team:
Email us
Visit
Monday – Friday: 9am – 5:30pm
Saturday: 10am – 4:30pm
1 Market Place Mews,
Henley-on-Thames, OXON RG9 2AH