Positioned across the resort are two Ocean Villas, two Family Villas, and four Pool Suites accommodating up to 20 guests in comfort and privacy. While the distinctive, pointed, tiled roofs nod to the ancient Lanna architecture of Northern Thailand, inside the aesthetic is more contemporary, with Thai teak complemented by an elegant palette of textured soft furnishings.
Ocean Villa
Situated closest to the ocean, each Ocean Villa offers a large private terrace with a double daybed from which to enjoy panoramic views of Phang Nga Bay. Beneath vaulted ceilings, the king-size bed is complemented by a spacious lounging and dining area, while the large bathroom features twin basins, a deep bath overlooking the garden and bay, and a rain shower. One Ocean Villa is suitable for guests with accessibility needs.
Family Villa
Situated behind the Ocean Villas, each Family Villa offers two guest-rooms on either side of a shared living area with a TV, sofa, and writing desk. The four guest-rooms can be made up with king-size or twin beds, and open onto their own ensuite bathrooms with rain showers. The Family Villas continue the elegant palette of neutral hues, warm wood touches, and elegant decorative details apparent throughout the resort's interiors.
Pool Suite
Overlooking the resort's rolling lawns and the limestone islands of Phang Nga Bay, each Pool Suite claims its own small private pool in an open-air courtyard behind the king-size bedroom. The spacious living and dining areas lead to a large ensuite bathroom with twin basins, a double rain shower, and a deep bath overlooking the plunge pool. A double daybed rests on the terrace out front, ideal for taking in the views.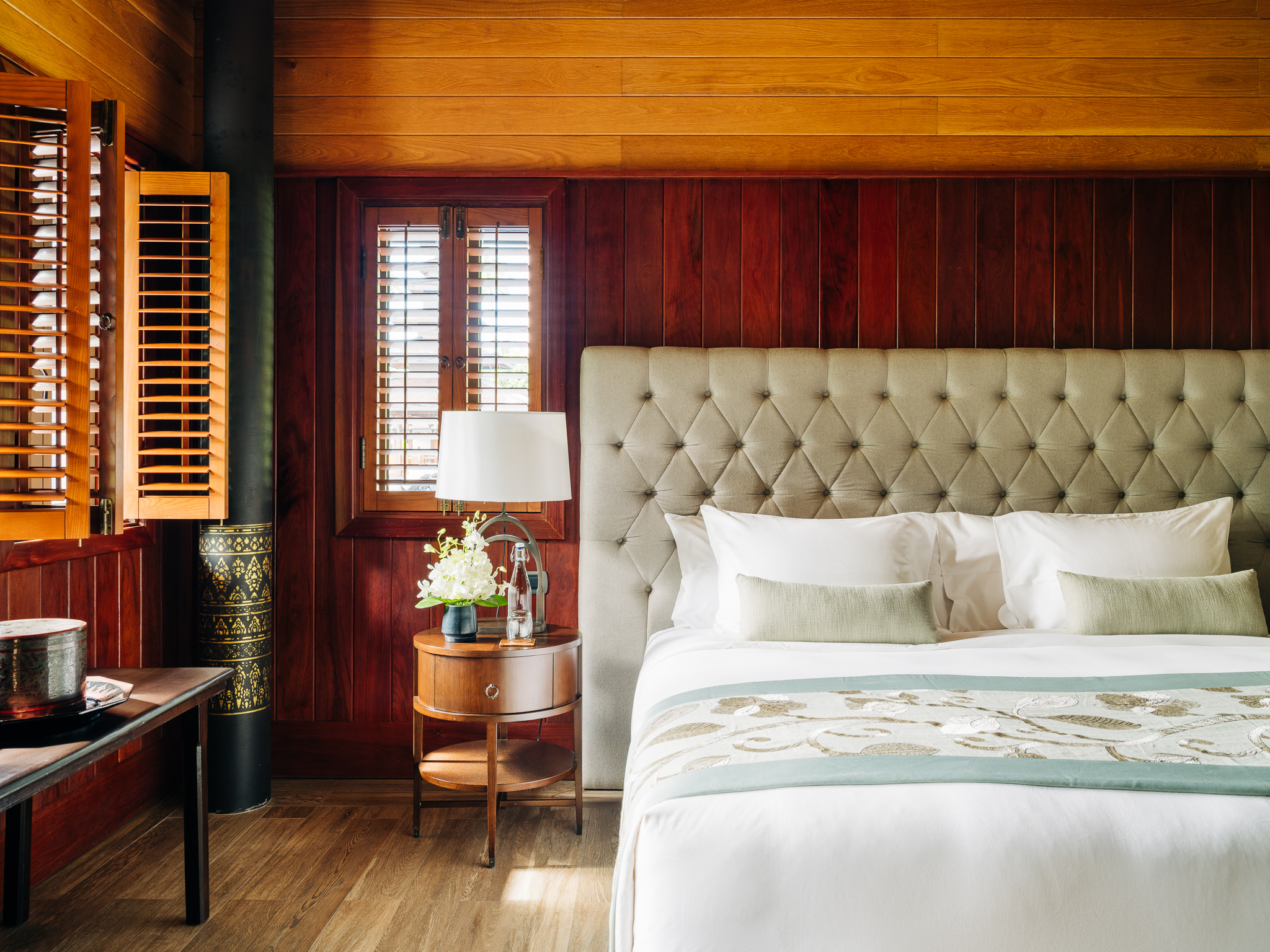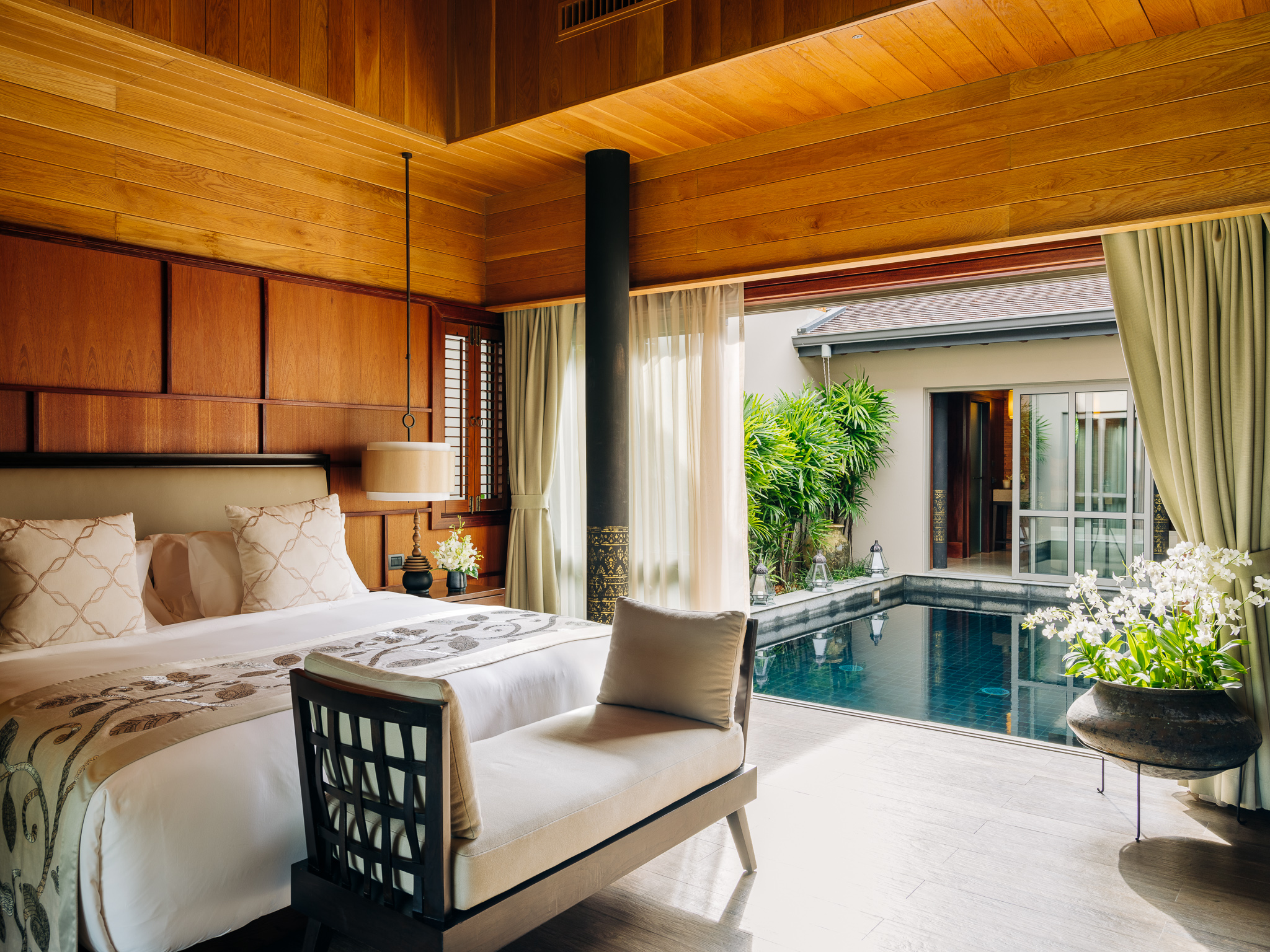 Dining
ÀNI's dining philosophy centres on creating beautiful settings in which to savour exquisite cuisine, with every meal a sublime, new, full sensory experience. Breakfast, lunch, and dinner are served each day in different settings across the resort, with every menu tailored according to your preferences. Whether you feel like a freshly squeezed juice post-workout, or a cocktail handcrafted to your own secret recipe (or one of ours!), free-flow beverages can be enjoyed whenever you desire. Afternoon tea is served with home-baked cakes and sparkling wine, our sorbets and ice-cream are legendary, and our all-day beach and pool butler service ensures that refreshments are constantly at hand.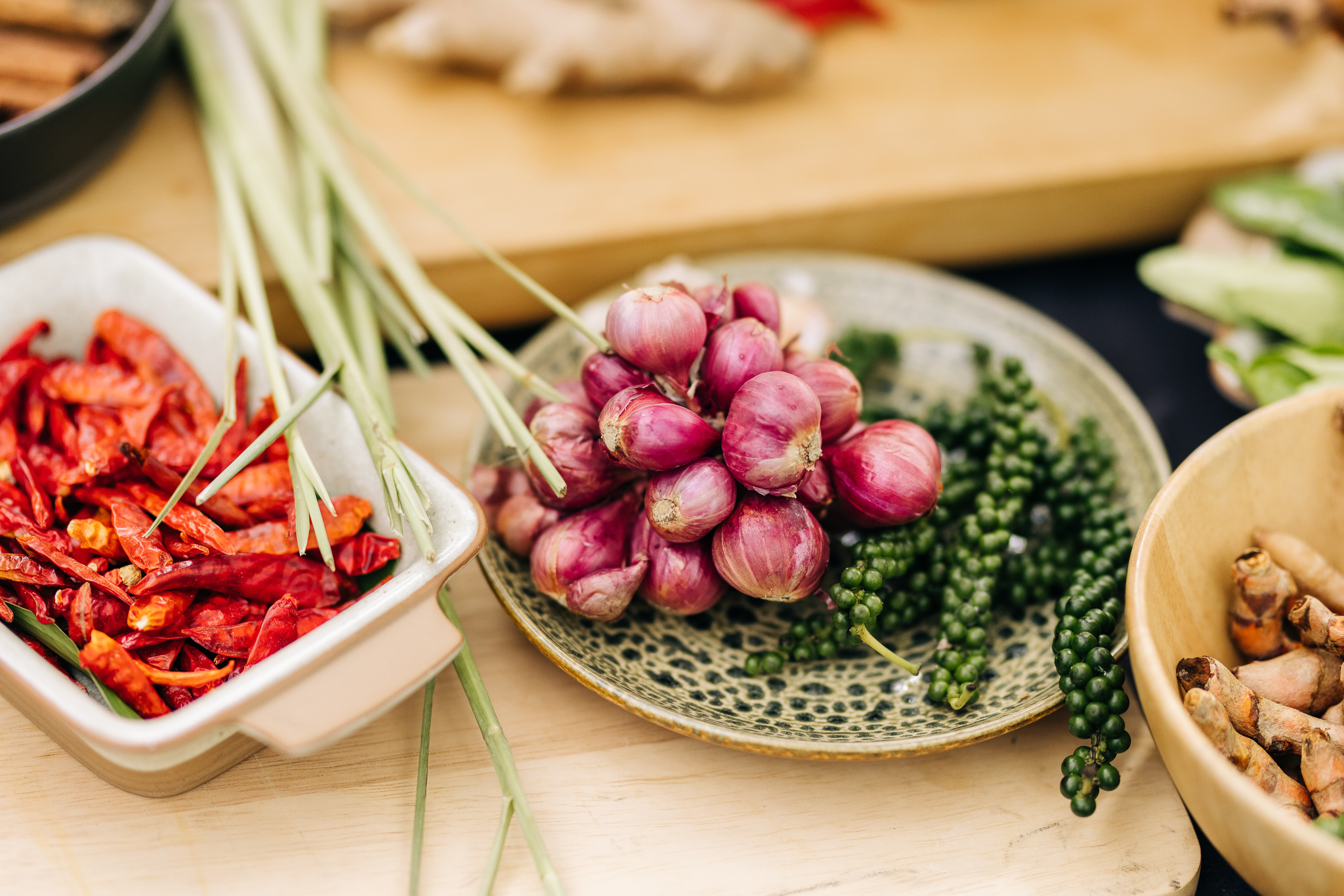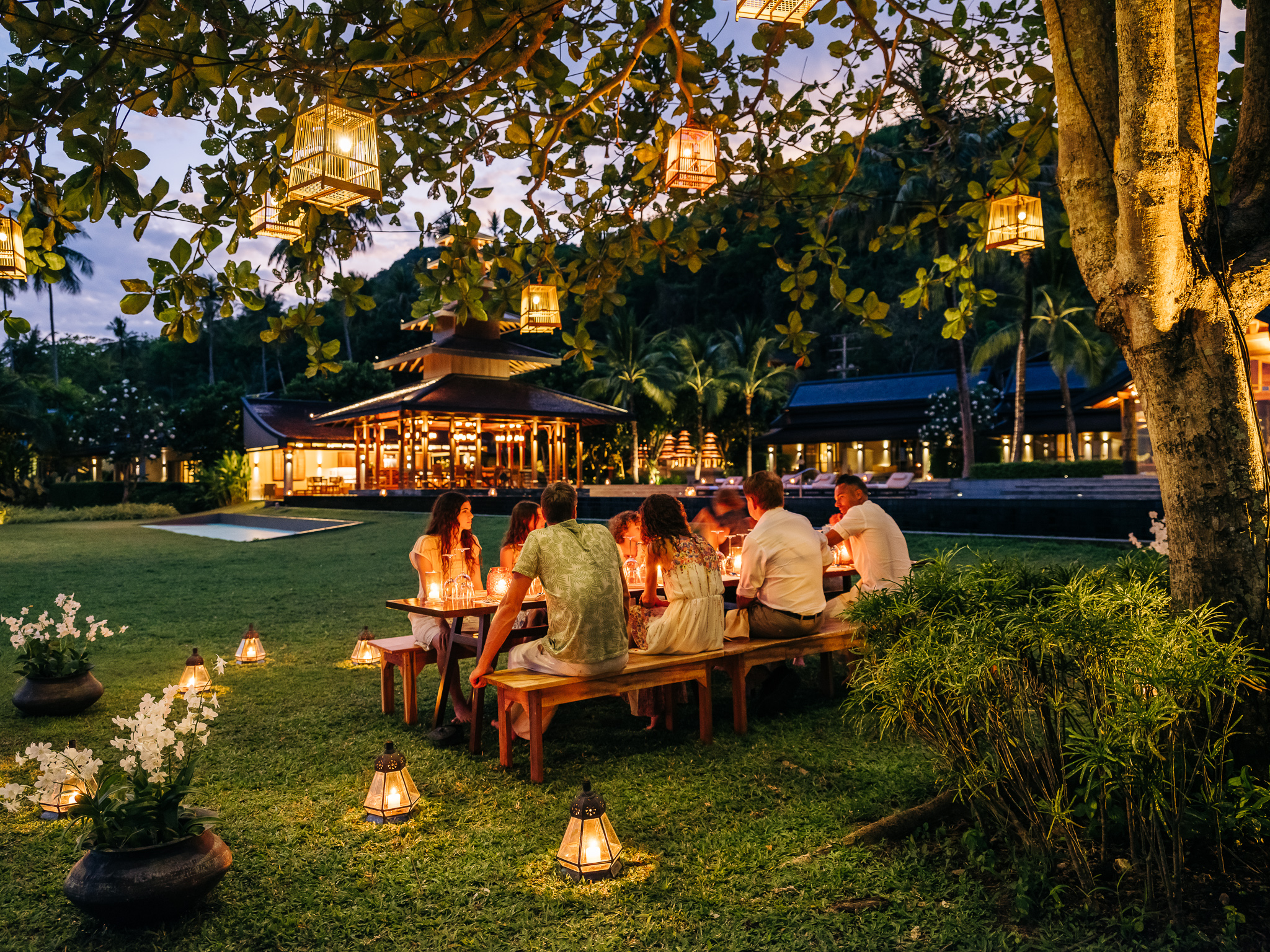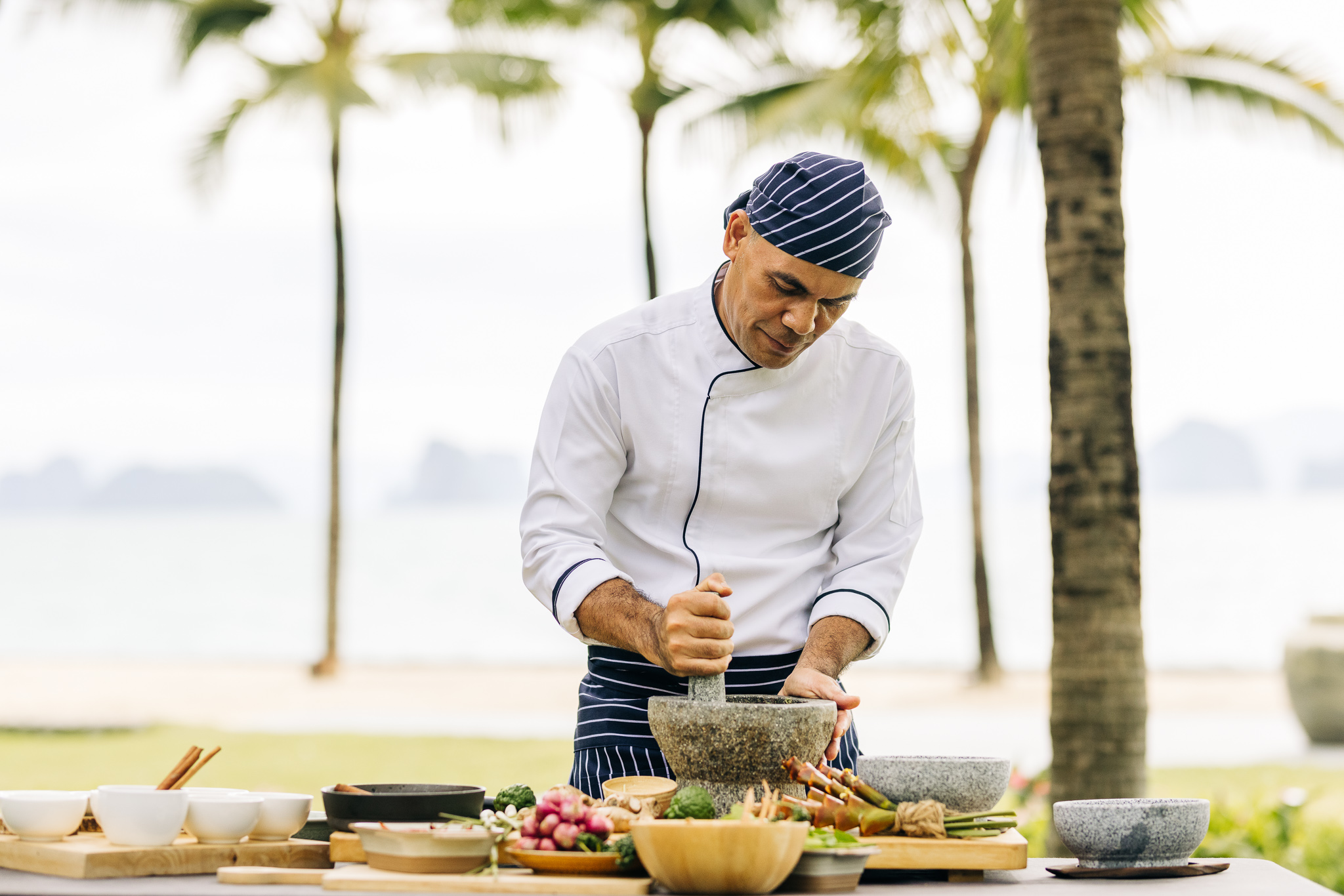 Menus from around the world
From stir-fried glass noodles and spicy beef salads to coconut curries and freshly barbecued seafood, Thailand's fragrant dishes form the backbone of our international culinary offering. Other Asian cuisines, including Chinese and Japanese fare, add their layers of flavour and excitement, while Western cuisines range from Italian and French, to Latin American. Whether you feel like sushi, pad thai, or exquisite lamb cutlets, every taste can be accounted for.
Dining Locations
At ÀNI Thailand, every meal is a bespoke occasion – from its menu and location to its décor and set up. In addition to our open-sided Dining Sala with its breathtaking views over the bay, our gardens and beachfront offer a plethora of alfresco dining spots. These include the sunken lounge deck and multiple picnic sites on the lawns with mature trees providing shade. A picnic in the sand dunes makes for an unforgettable off-property experience.
Chef Yao – Your Private Chef
Part of the team since ÀNI Thailand opened in 2015, Kanawat Ladnuch – better known as Chef Yao – is an internationally trained culinary master who previously worked at an iconic Phuket resort and as a private chef for one of the Thai princesses. Coming from a farming family, Chef Yao enjoys cultivating his own produce and revealing the journey of ingredients – whether lemongrass, sweet basil, or green peppercorns – from earth to table.
"For me, food is art and I love experimenting with different presentations and menus from around the world. Our guests are very special, so it is never simply about serving a meal. I want every meal to be an unforgettable experience."
Dietary Requirements
We can accommodate whatever dietary requirements you and your group may have. With the facilities and expertise to serve Halal and Kosher cuisines, our imaginative and innovative culinary team can also produce exceptional vegetarian, vegan, dairy-free, and gluten-free fare. Personal preferences are always taken into account – with no like or dislike too small to be remembered.
Wellness & Facilities
ÀNI's wellness philosophy is one of simple truth, that wellbeing stems not from striving, but through balance in all things: The stroll along the shoreline at dawn; a heart-pumping workout with a personal trainer; ice-cream savoured beside the sun-kissed pool; the serenity of yoga and meditation; and therapeutic sundowners lounging with friends. Encompassing movement, relaxation, nutrition, and nature's life-giving presence, this holistic approach to genuine wellbeing enables true healing in the company of kindred spirits.
Movement
Breathe, meditate, and move – whether mindfully or with energetic joy – with ÀNI's comprehensive fitness offering that ranges from cycling and swimming, to paddle-boarding and learning the art of Muay Thai kickboxing. Private Vinyasa, Hatha, and Yin yoga classes are held outdoors or in the rooftop meditation area, and personal training takes place in the fully equipped and air-conditioned fitness centre, in the resort's expansive gardens, or on the beach.
Relaxation
Whether snoozing, getting lost in a book, or surrendering every knot of tension and ounce of stress to the healing hands of a massage therapist, the health benefits of relaxation and time out are inarguable. ÀNI Thailand's entire design promotes relaxation, and up to 10 spa treatments including Thai and aromatherapy massages are offered per day in the double spa treatment room with its private jacuzzi.
Nature
Eternally generous with her bountiful gifts, nature seems that much more lavish and ebullient on Koh Yao Noi, revealing her splendour in dramatic foliage, sky-piercing rock formations, and warm turquoise waters that whisper to golden sands. Breathing in the fresh, ocean- and jungle-scented air and feasting your eyes on the spectacular natural scenery all around is balm for the soul, body, and mind.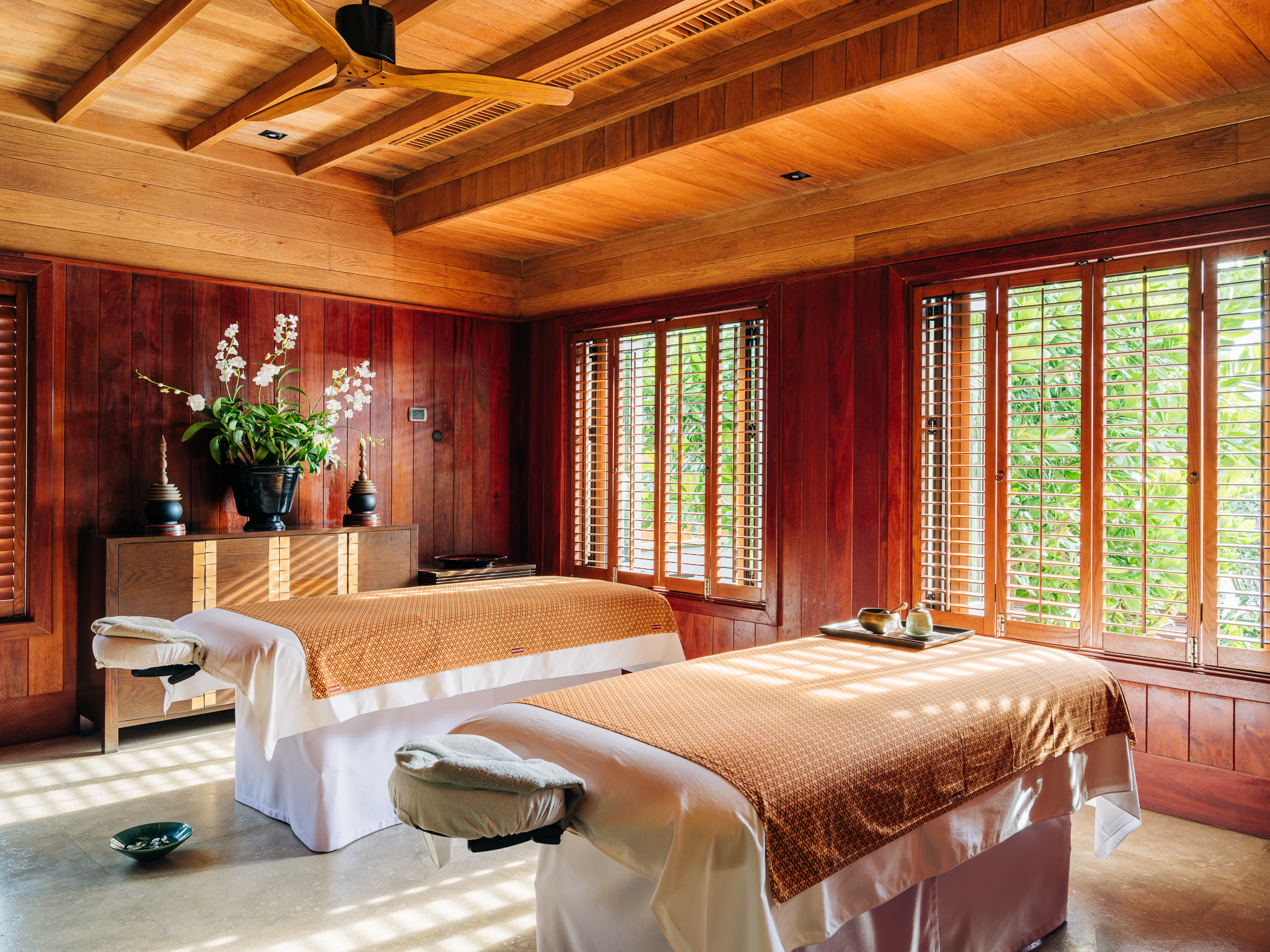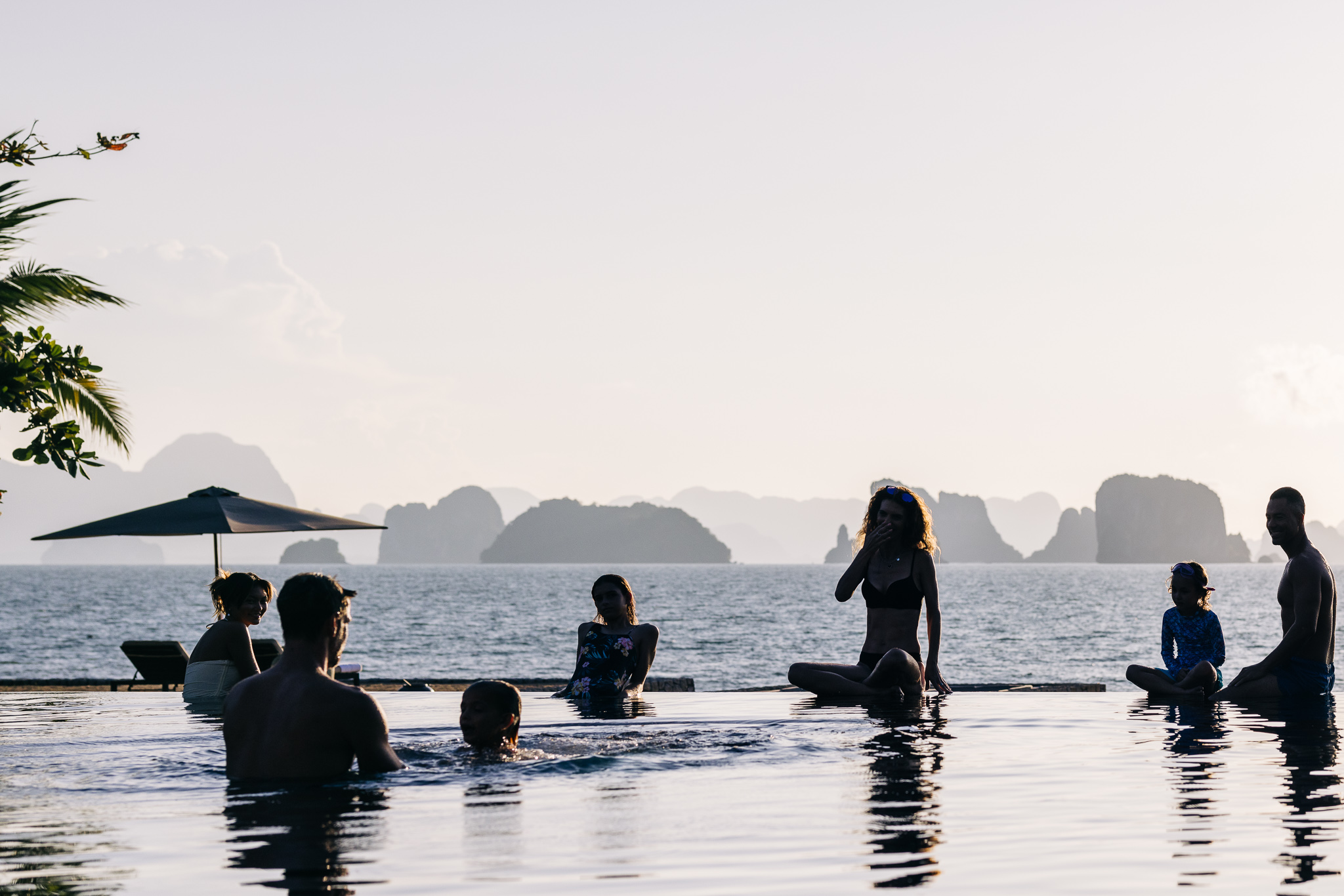 Map and travel information
30-minute speedboat journey from Ao Po Grand Marina, which is a 30-minute drive from Phuket International Airport (HKT)​
A 30-minute speedboat journey from Krabi Pier, which is a 45-minute drive from Krabi International Airport (KBV)​
Private Jet from Bangkok to Phuket and helicopter to Koh Yao Noi
Direct flights connect with Abu Dhabi, Bangkok, Beijing, Doha, Dubai, Frankfurt, Hong Kong, Kuala Lumpur, Seoul, Shanghai, Singapore, and Sydney​
Call us
Speak to our team:
Email us
Visit
Monday – Friday: 9am – 5:30pm
Saturday: 10am – 4:30pm
1 Market Place Mews,
Henley-on-Thames, OXON RG9 2AH