Opulent, sophisticated and elegant, with a unique sense of privacy and exclusivity.
Enclosed amongst a magical landscape at the roots of pine and cypress-covered cliffs hovering above, Domes of Corfu is the only luxury resort on Corfu's most famous blue flag awarded Glyfada beach. With crystal-clear waters, and wide sandy beach relax with fiery sunsets and breathtaking views of the Ionian Sea. Take in the best of both worlds as it is close enough to bustling Corfu Town, yet far enough and secluded in its cove to provide space for contemplation and well-deserved peace of mind.
Domes of Corfu is a couples-friendly and family-friendly resort, fully renovated to echo this Greek island's mythical heritage and bring to life the essence of the ancient palace with 21st century living in mind.
From lavish swim-up suites and retreats to well appointed family rooms, Domes of Corfu five-star family resort offers accommodation options designed with meticulous attention to detail for a holiday experience beyond the ordinary. Elevate your holiday to the next level with the Haute Living Selection – the ultimate five-star experience including a luxury services bundle, 24/7 dedicated concierge services, exclusive amenities, and lavish accommodation.
See also Domes Miramare Corfu.
---
Accommodation
Sapphire open plan suite with swim up pool
28m² – sleeps 2 adults + 1 child
Sun, sea and a pool at your feet! Stunning open plan accommodation with fabulous sea views, a spacious terrace and a sharing swim-up pool bring summer to your doorstep. Enjoy the effortless elegance of a beautifully crafted suite, and dive right into carefree beachfront living.
Sapphire family two bedroom suite
65m² – sleeps 4 adults + 2 children or 2 adults + 4 children
Fantastic open plan living that brings the family together, featuring a large comfy double and a sofa bed plus cot (upon request), plenty of indoor and outdoor space, and a large balcony with stunning views of the Ionian Sea.
Tropical retreat
24m² – sleeps 2 adults
Wonderfully intimate accommodation with a large comfy double bed (baby cot available upon request) and balcony with uplifting mountain views.
---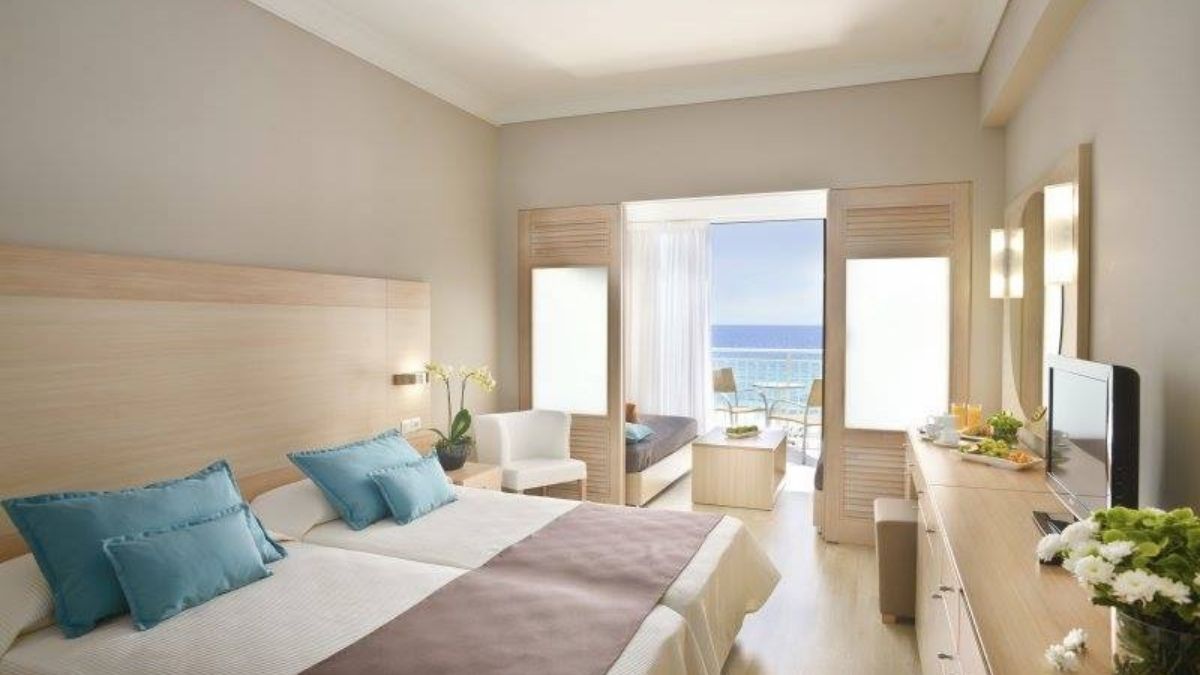 ---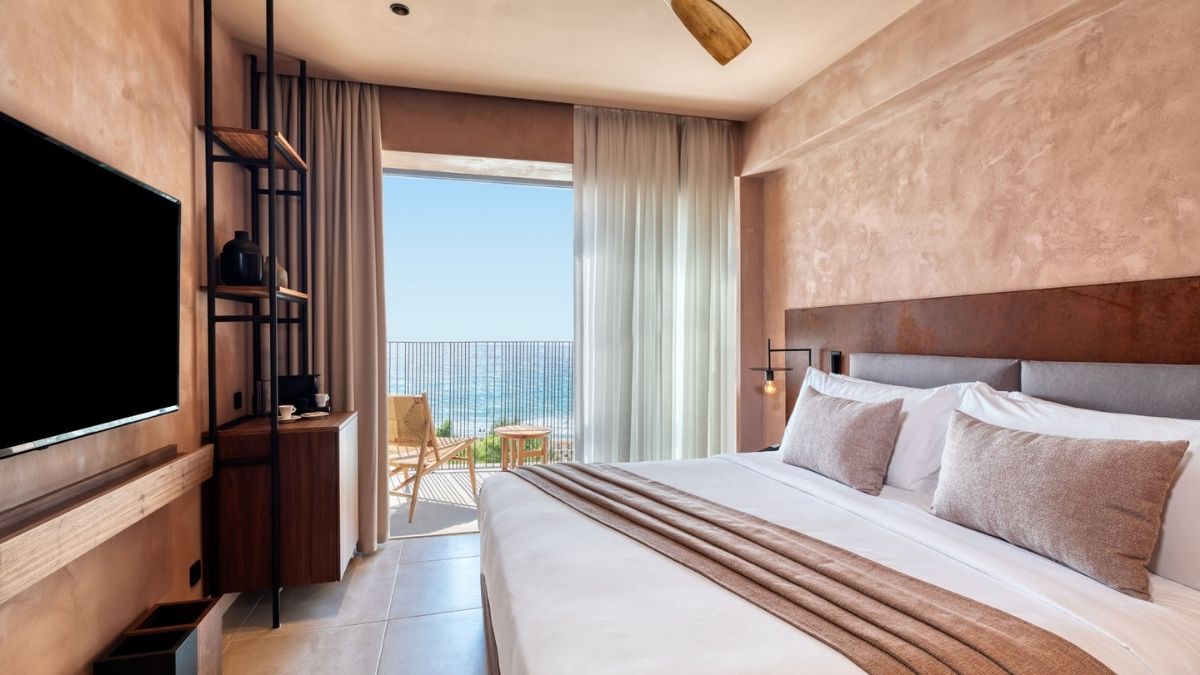 ---
Dining at Domes of Corfu
From elevated takes on familiar comfort food to edgy creations for culinary adventurers, dining at Domes of Corfu is a celebration of flavours and aromas, of the island's rich history and heritage and the Mediterranean's bountiful seas and fertile soils.
Choosing only the best, freshest ingredients every day, master chefs create delicious options to suit every moment and every appetite. From the simplest nibble to the most elaborate menu,  every dining occasion ss a feast for the senses, an opportunity to rediscover the pure joy of good food.
---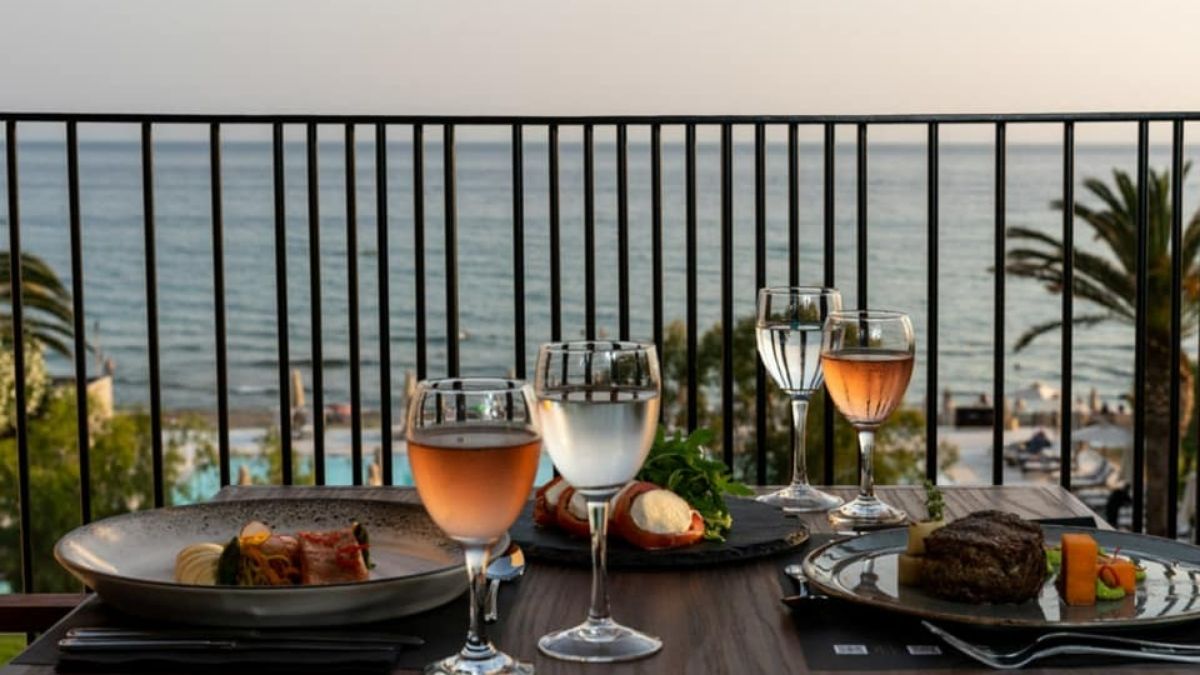 ---
---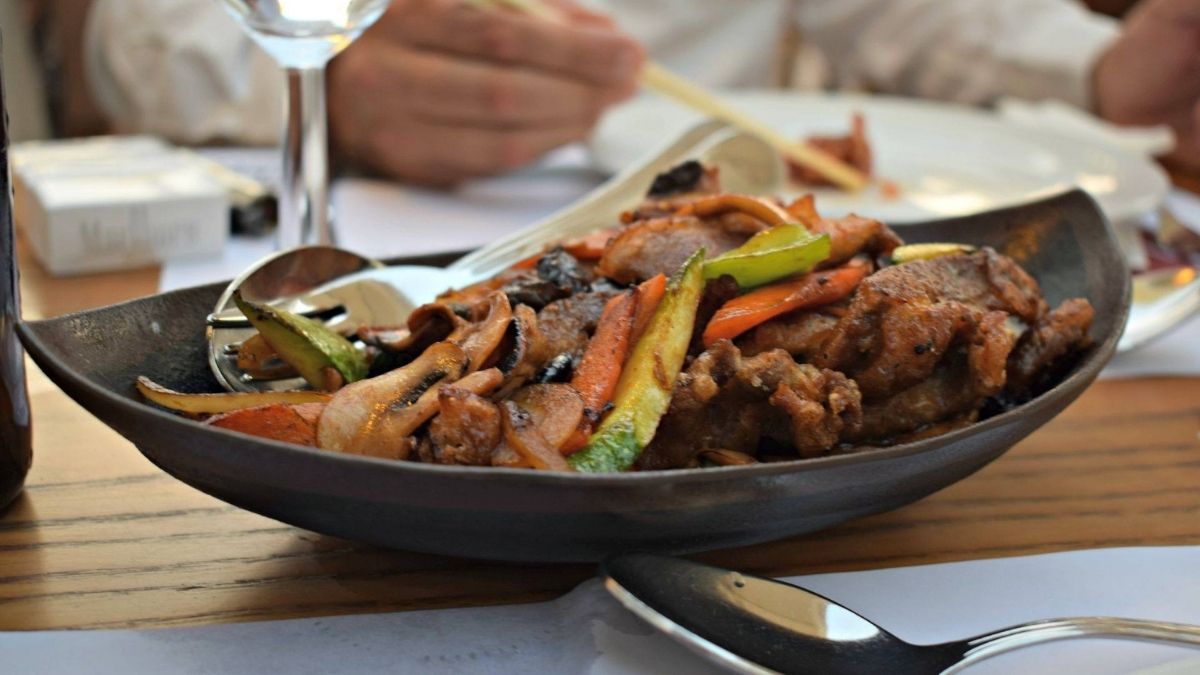 ---
Wellness & Experiences at Domes of Corfu
Treat yourself to a selection of exclusive wine and oil tasting experiences and enjoy the opportunity to sample some of the best wines and olives oils from the island's renowned wineries and ancient olive groves. Or try your hand at ceramics and discover the traditional techniques that Corfiots and Greeks have been using for millennia.
Explore Corfu's Old Town, listed among UNESCO's World Heritage Sites, on guided tours back in time through the town's rich history together with the Greeks, the Venetians, the British, the Jews, and the French.
Surrender to sublime serenity and experience complete tranquility and rejuvenation at Soma Spa. Inspired by the myth and magic that Corfu is known for and echoing the island's gorgeous natural landscape and effortless elegance, Soma Spa is an oasis of wellness.
From the crèche and Kids Club to the Teen Zone, KiEpos is a child-friendly oasis where young adventurers can dive into a world of fun games, engaging activities and fantastic storytelling, and enjoy a range of top-quality services designed just for them.
---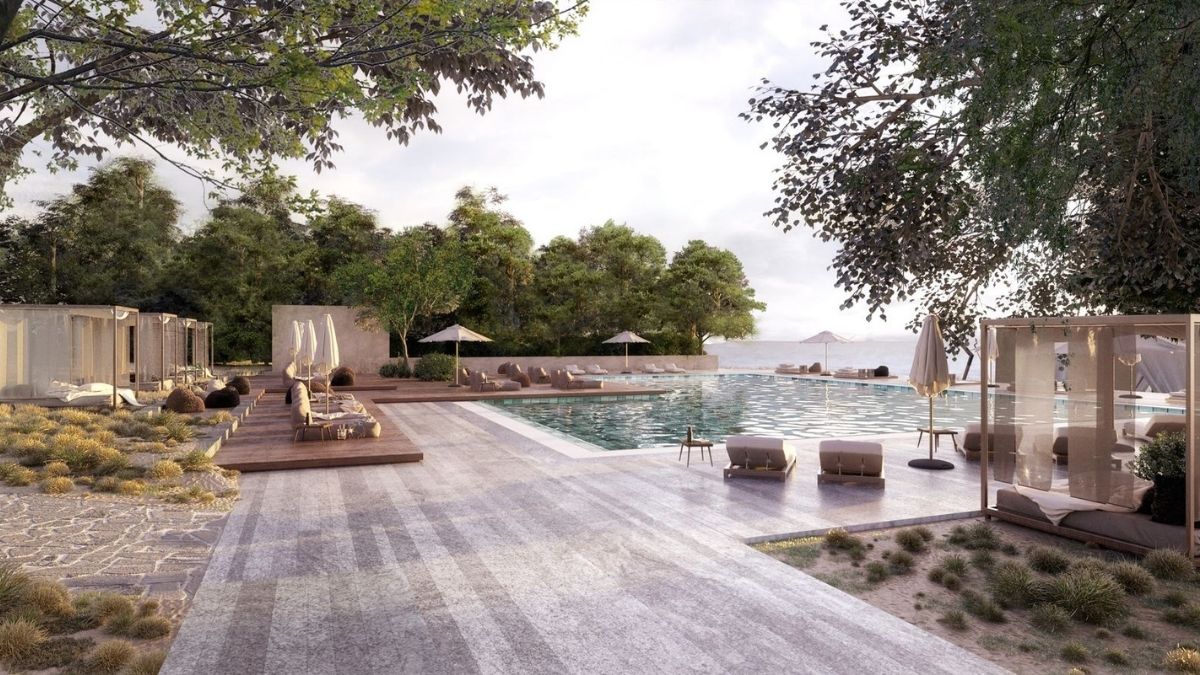 ---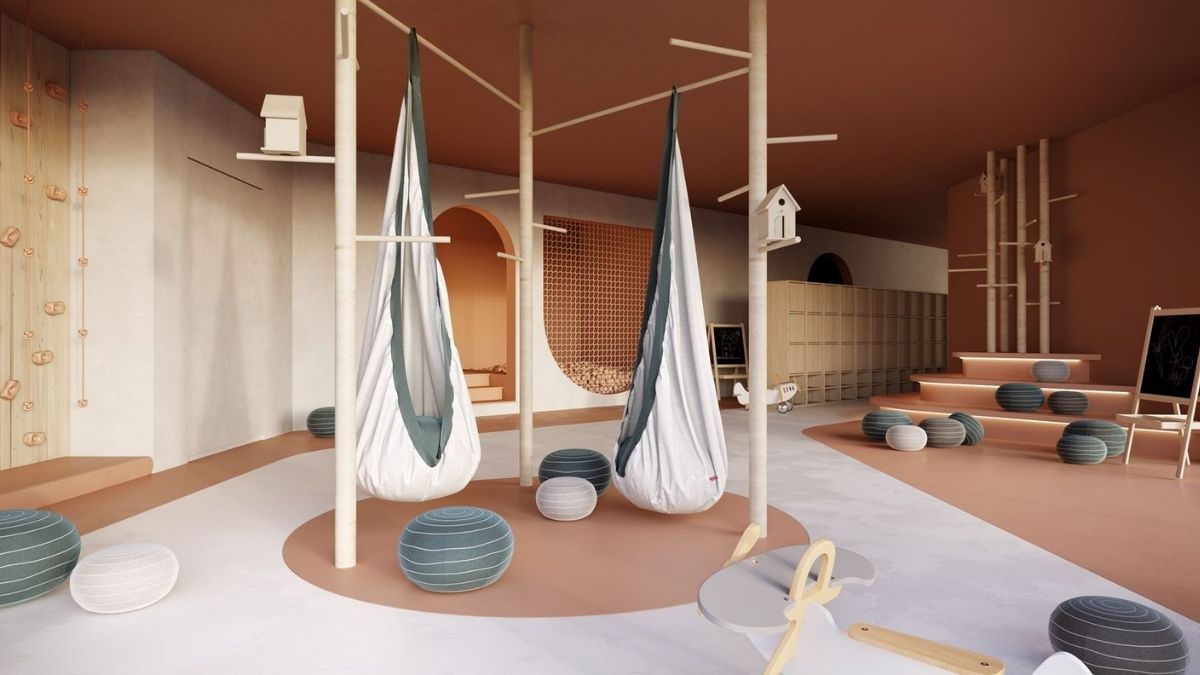 ---
---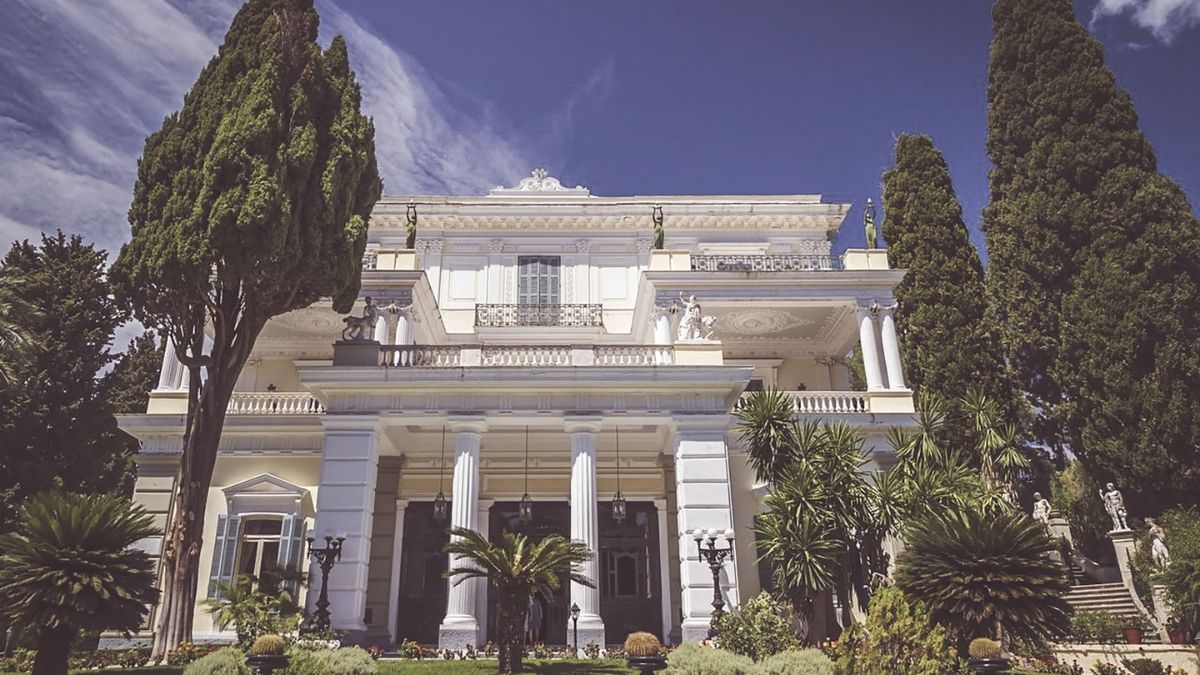 ---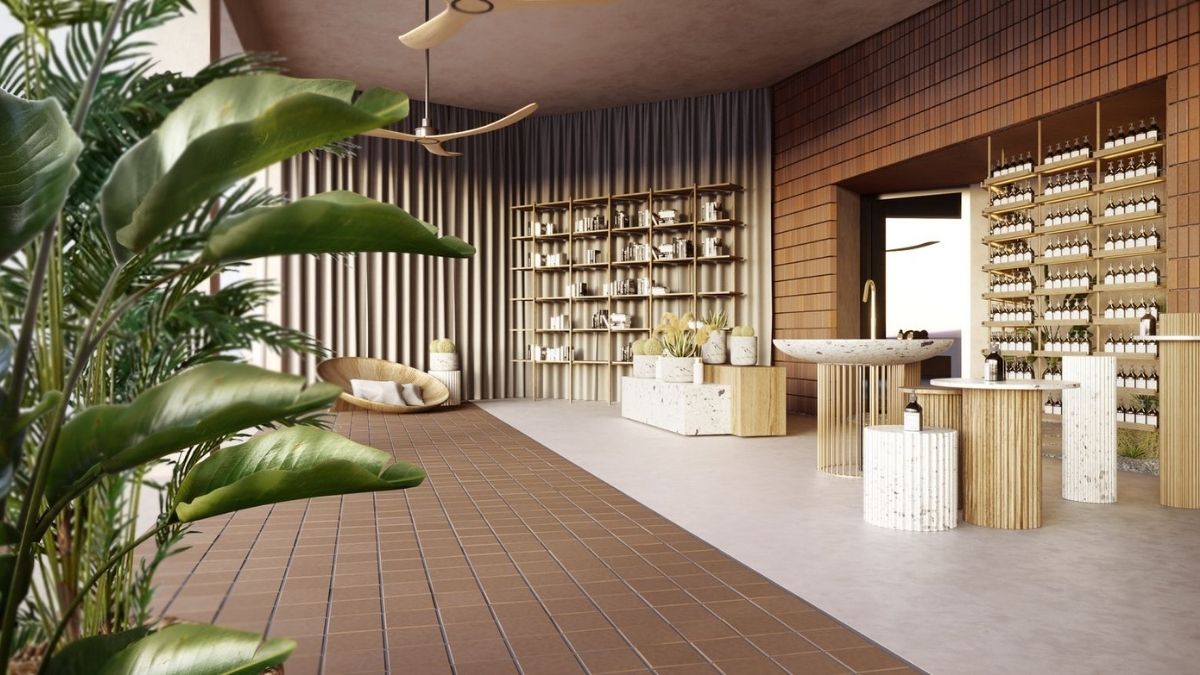 ---
Map and Travel Information
Fly from London to Corfu in around 3hrs 15m. Private transfer to Domes of Corfu in 30 minutes.
Call us
Speak to our team:
Email us
Visit
Monday – Friday: 9am – 5:30pm
Saturday: 10am – 4:30pm
1 Market Place Mews,
Henley-on-Thames, OXON RG9 2AH