Are you missing your extended family and friends across the world? Do you long to reconnect with lazy days and balmy nights? Go on adventures by sea and land, spend fun time with grandchildren and even the great-grandchildren that you've seen so little of? Or perhaps steal away with a special someone (partner or best friend!) for that perfect Caribbean luxury break.
Let us help you to plan a holiday that you will always treasure.
---
ÀNI ANGUILLA, CARIBBEAN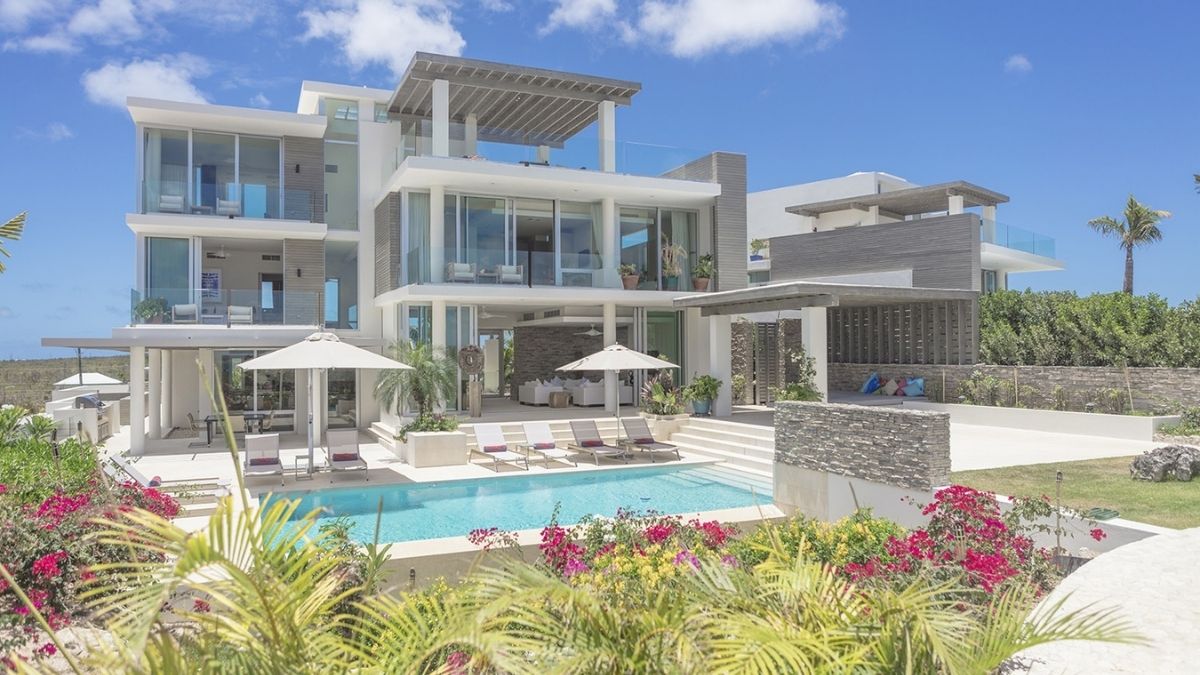 At ÀNI Anguilla the resort is all yours, with no strangers, no other groups, and no mixing with other guests. This allows guests to responsibly spend time with their loved ones in one of the world's most naturally beautiful locations.
Anguilla is a small, charming island known for its warm people, a remarkable dining scene, incredibly white sand beaches and crystal blue waters. A uniquely laid back yet sophisticated luxury destination. ÀNI Anguilla is a 10-suite private resort featuring two villas, each with its own infinity pool, large jacuzzi, lounge areas and breathtaking views. Perched high on the cliffs overlooking Little Bay Beach, the resort is a short golf cart's drive to three neighbouring beaches.
ÀNI Anguilla is expertly designed and created specifically for the exclusive use of large groups of friends and families wanting to reconnect, celebrate milestone achievements and make lifelong memories. Prices start from £385 per person per night on a half board basis based on taking the minimum 4 villa inclusion and 12 people travelling.
EXPERIENCE ÀNI ANGUILLA – WATCH THE VIDEO
---
THE AERIAL, BRITISH VIRGIN ISLANDS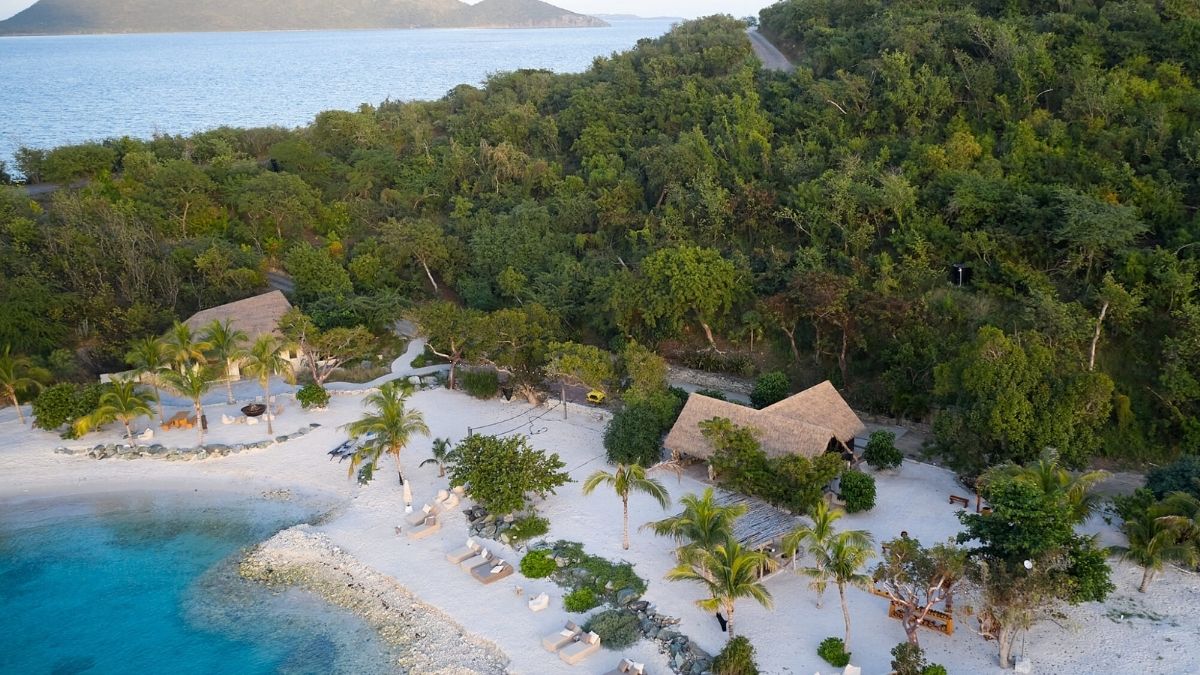 A stand out property in the British Virgin Islands which has recently re opened to fully vaccinated travellers, The Aerial BVI takes the level of luxury in the Caribbean to new heights. For the majority of the year the island is only available for exclusive use, making is the perfect setting for that big celebration with family and friends.
However, for certain weeks four night packages are also available by the room, with meal and drink inclusions, plus an impressive list of active and wellness experiences.
Prices start from £3630pp based on 4 nights with flights via Antigua.
---
ST REGIS BAHIA BEACH, PUERTO RICO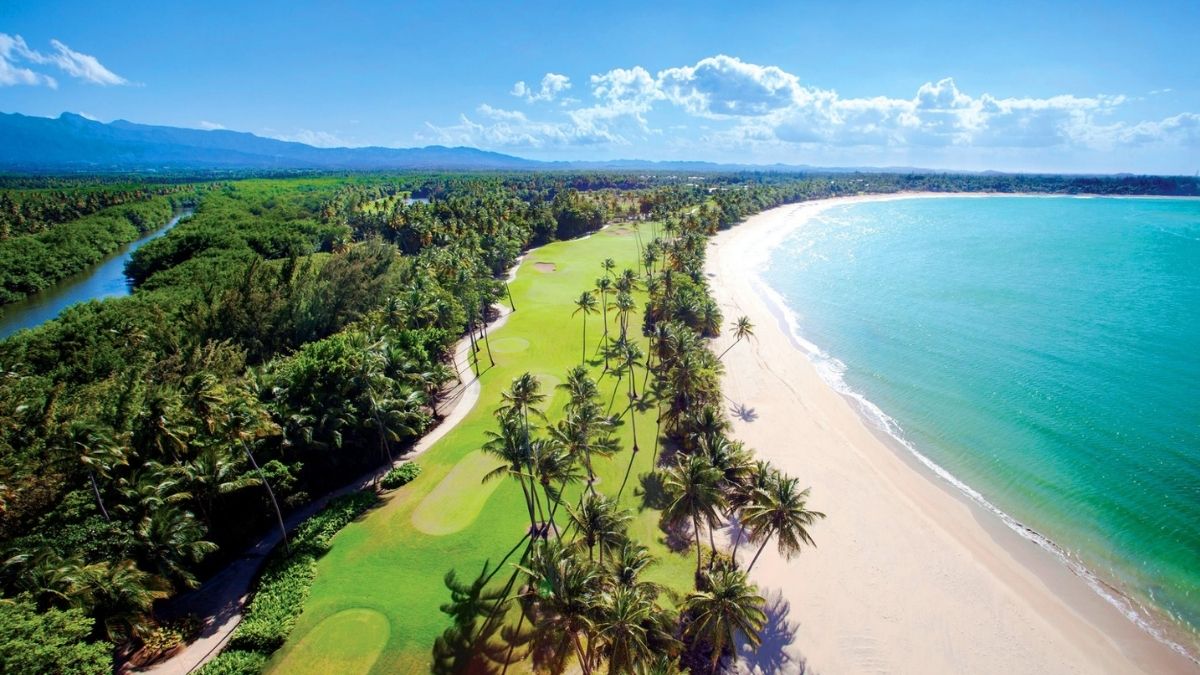 We're hopeful that the USA will open to vaccinated UK visitors in the coming months. If so, Puerto Rico is a terrific destination for those who want balance of unique culture and blissful beach. Start in old San Juan, walk the cobbled streets and explore the Spanish colonial architecture. Visit charming galleries and sip rum cocktail sundowners.
For more adventure head inland into pristine rainforest for hiking and ziplining along with some of the best bird watching in the Caribbean. Finish with a few days of rest and relaxation on white sand beaches and dip in the turquoise waters. The uber luxe St Regis Bahia Beach gets our nod of approval. Golfers should not forget their golf clubs either.
Seven nights in Puerto Rico with private guided tours and flights via New York or Atlanta start from £2350 per person.
---
SECRET BAY, DOMINICA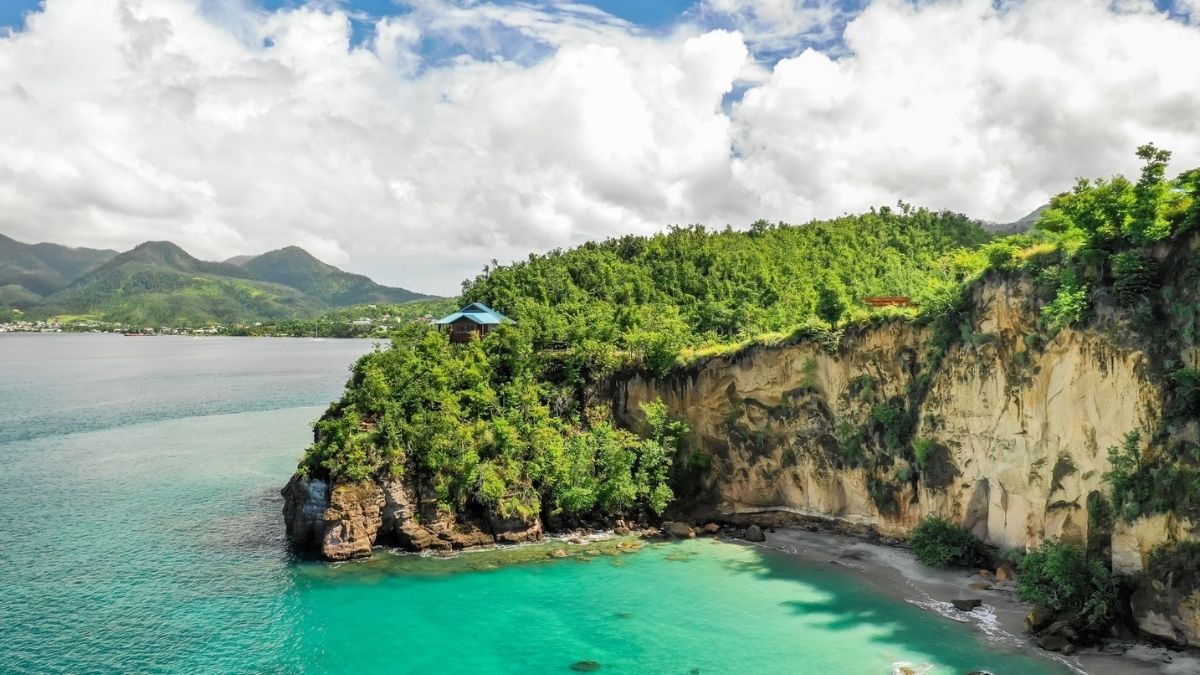 For something different to the usual Caribbean island break, and away from the big resorts and crowds, look no further than Dominica. This is the Caribbean's adventure mecca. It boasts bountiful plant and birdlife, plenty of  excursions and activities from snorkelling and sea kayaking, to hiking and zip-lining.
The the island's first luxury property, Secret Bay Resort has just six villas and has opened the island up to travellers seeking a balance between adventure and comfort along with total seclusion. Part of the Relais & Châteaux group, cuisine at Secret Bay Resort is outstanding and the award wining spa is perfect after a hard days exploring the island.
Seven nights including economy flights via St Lucia start from £3150 per person including breakfast.
---
THE LIMING, BEQUIA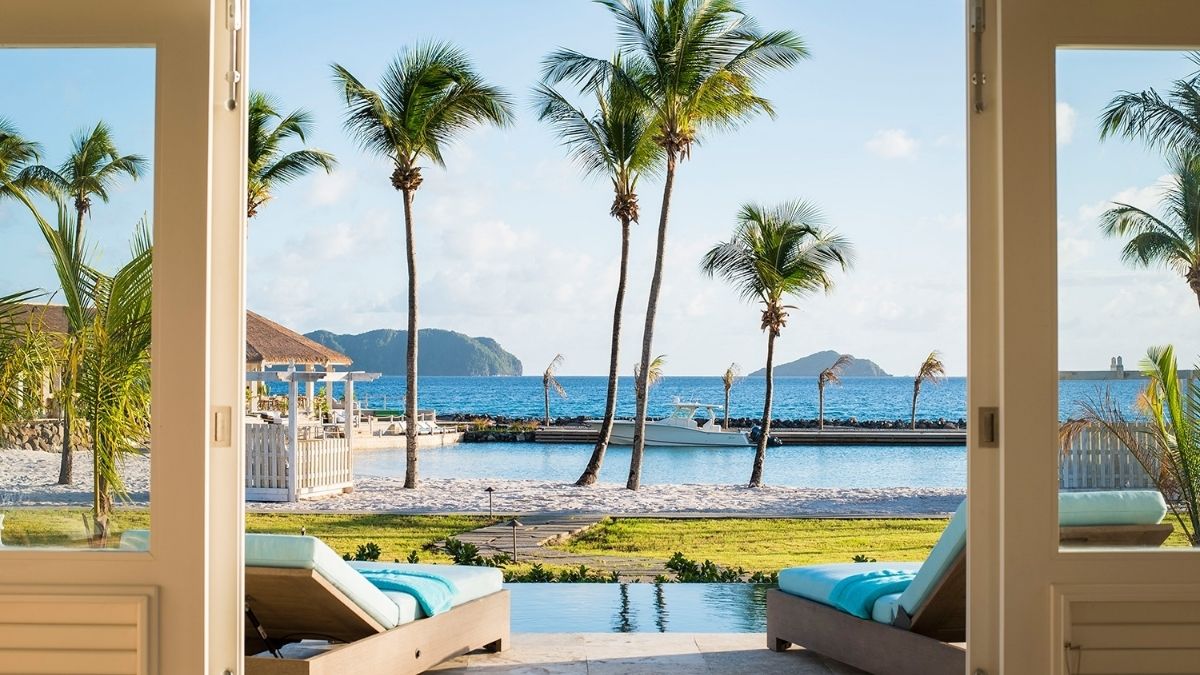 Nestled amongst the St Vincent and Grenadine islands, is the blissful island of Bequia (Bek-way), the Caribbean's best-kept secret and home to The Liming. Inspired by the serenity of the surrounding nature, discover the art of doing nothing at The Liming.
Enjoy sweeping views of the ocean and discover a window to starry skies unspoiled by light pollution from one of the Caribbean's last untouched landscapes. Nine exquisitely designed villas and suites with private infinity pool or hot tub help you achieve a Bequia state of mind. Celebrate a family occasion at Gingerlily Mansion House with five en-suite bedrooms, private plunge and fresh water pools surrounded by lush gardens. Or steal away for some much needed time out in a one bedroom villa or junior suite.
Stay for 14 nights in a one bedroom villa, with flights and transfers and breakfast from £7,650 for 2 people. Or stay in a suite with included breakfast from £4,900 for 2 people.
---
CALABASH, GRENADA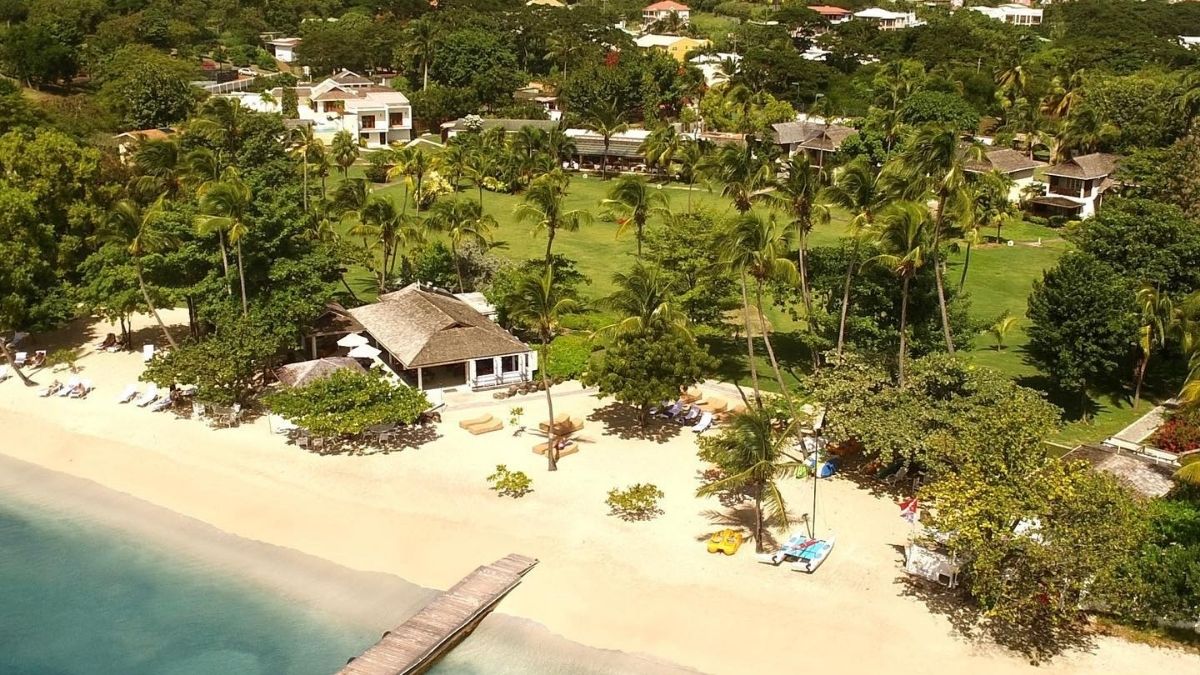 Nestled seaside where the Caribbean Sea's crystal waters meet the fresh Grenada saltwater breeze, find yourself at the pinnacle of boutique luxury, surrounded by gracious island hospitality that is Calabash Grenada. Revel in relaxation as you explore this tranquil Caribbean paradise, indulge yourself in delectable, culinary delights, and escape on the sweetest of island adventures.
An award-winning Relais & Châteaux luxury boutique hotel, Calabash Grenada delivers unparalleled guest experiences and luxurious accommodation.
Stay for 14 nights from £6,100 for 2 persons including breakfast and transfers.