If you haven't been able to get away over the summer, there's still plenty of time to fly off to some beautifully warm autumn sun destinations.
November is a great time to visit Mauritius with temperatures in the mid twenties. Warm enough for the beach, but even better for getting around the island and discovering what it has to offer, without wilting in high season heat.
Malta, Turkey and Cyprus are terrific late season sun options, without the long haul flight. Just a short distance further, Dubai is another great destination for an autumn break, combining the best of beach, city and activity to tick every box.
And of course, Grenada is a super destination at any time of year, but especially as we move from autumn into winter as a pre-Christmas pick-me-up. Tempted? Read on …
---
Mauritius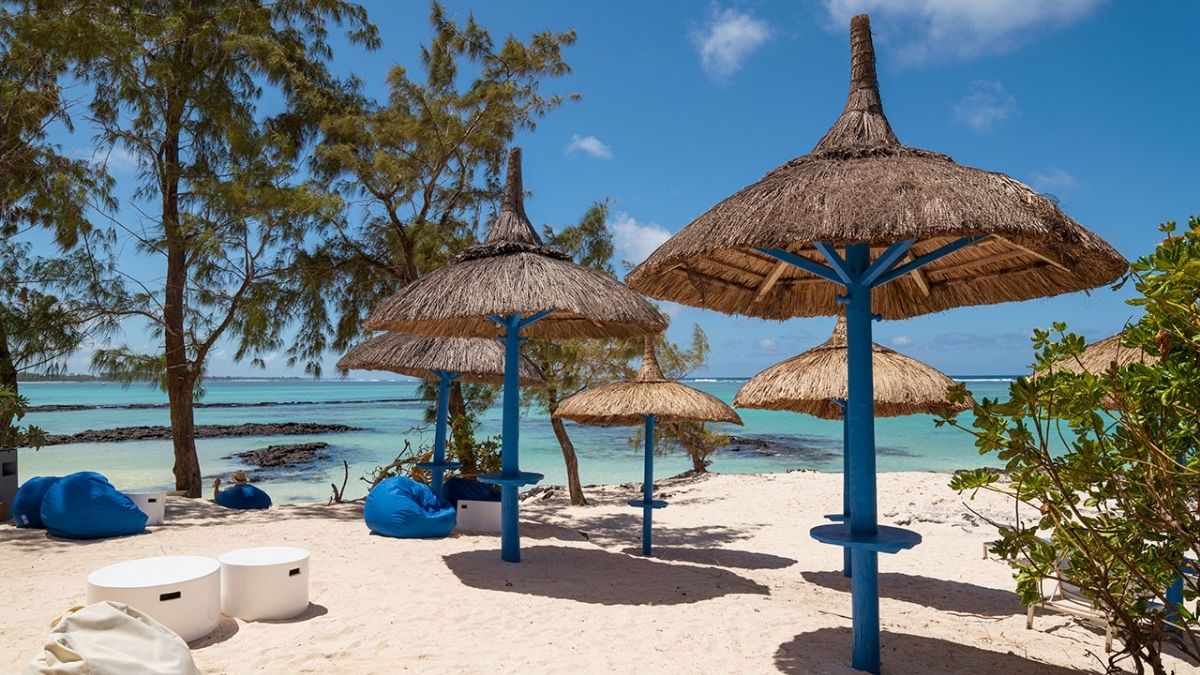 This divine adults only boutique resort gives guests a true taste of Mauritius. More than just a beach resort, it supports local communities without compromising on quality. Great food is the heart and soul of the SALT of Palmar and contemporary design make this a wonderful all-inclusive experience.
Life at SALT of Palmar is serene and unrushed. Enjoy a picnic breakfast on the beach, venture to a palm tree plantation and learn to harvest palm hearts. Bargain at a market in a neighbouring village and take a raw cooking class with a chef. Learning how to craft Ti Punch cocktail, at sunset on a rooftop bar overlooking the lagoon. The very best of pared back luxury.
Stay for 10 nights in November including direct flights with Air Mauritius in a seaview room from £3450 per person
---
Turkey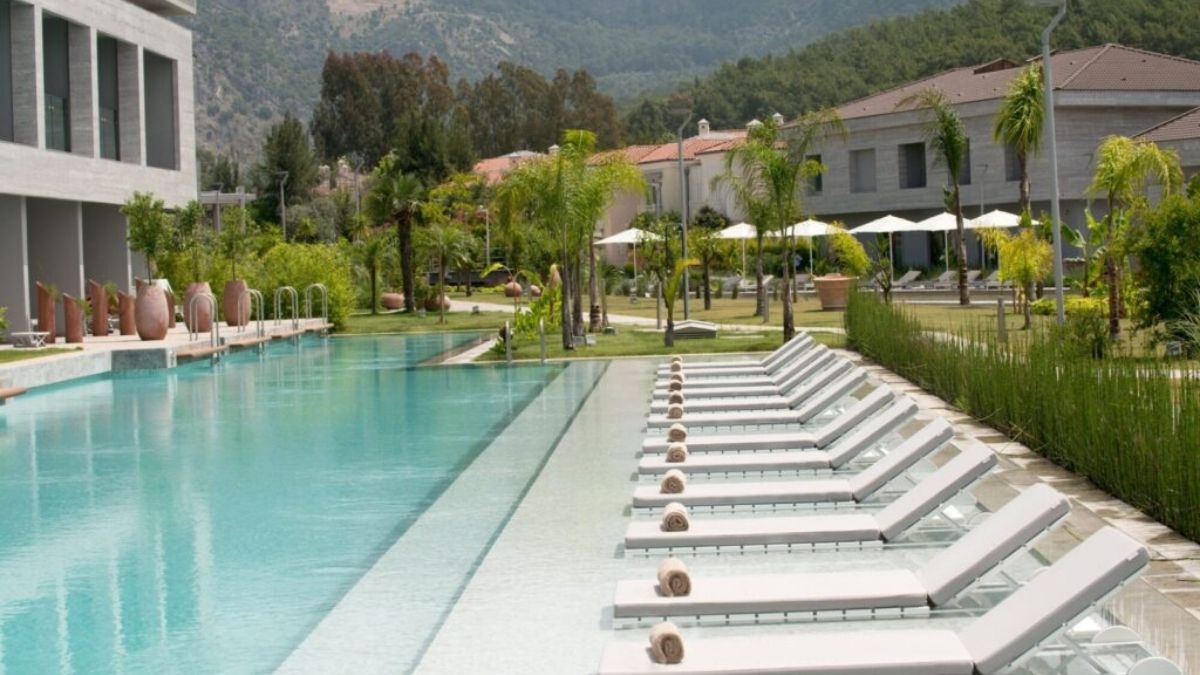 Enjoy the final throes of summer at the glorious D Resort Göcek in Turkey. With just a 4 hour flight from London into Dalaman, and then a 30 minute private transfer, the resort is an ideal short haul break in the sun.
D Resort Göcek is a place to kick back and relax in luxurious comfort. Borrow a complimentary bike or meander into the quaint village of Göcek, charter the hotel-owned luxury speedboat or sit and gaze at the astonishing yachts pulling into the very glamorous harbour.
Dine-in at 'The Breeze', beautifully at the end of the marina and next to the beach with views of the Mediterranean. Or dine out at one of the many restaurants which line the marina and in the village squares behind it.
Stay for 7 nights in late September with flights from LGW to Dalaman in a  double room with breakfast from £1490 per person
---
Grenada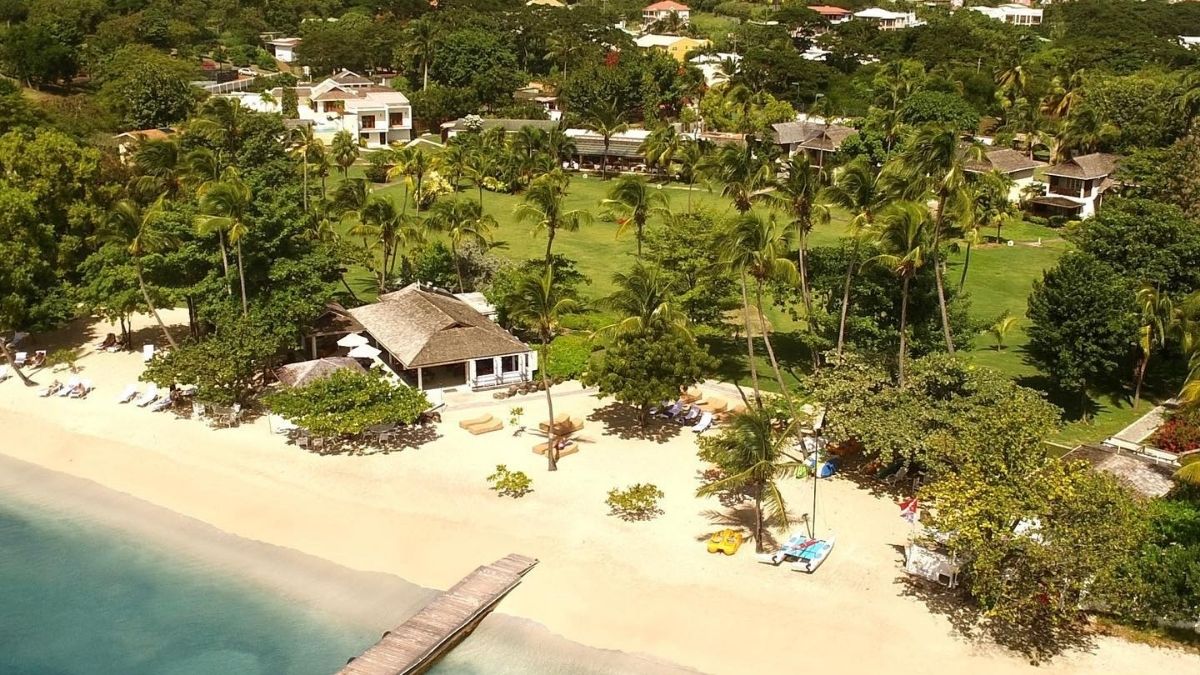 Nestled seaside where the Caribbean Sea's crystal waters meet the fresh Grenada saltwater breeze, find yourself at the pinnacle of boutique luxury, surrounded by gracious island hospitality that is Calabash Grenada. Revel in relaxation as you explore this tranquil Caribbean paradise, indulge yourself in delectable, culinary delights, and escape on the sweetest of island adventures.
An award-winning Relais & Châteaux luxury boutique hotel, Calabash Grenada delivers unparalleled guest experiences and luxurious accommodation.
Stay for 14 nights from £6,100 for 2 persons including breakfast and transfers.
---
Malta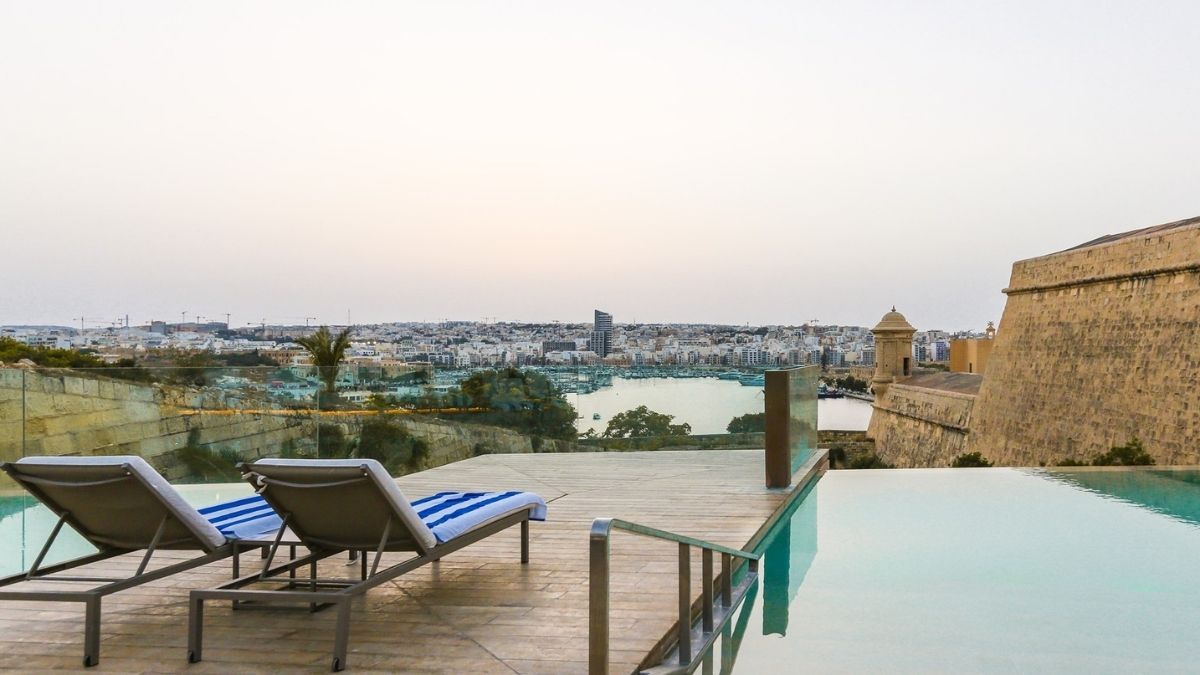 Surrounded by gorgeous landscaped gardens in the little piece of paradise which is Malta, The Phoenicia is both a landmark and a luxury 5* retreat. It's beloved by islanders and cherished by visitors, and celebrated as Malta's most iconic hotel.
Expect picture-perfect views, innovative cuisine, the discreet service of a bygone era and a smooth portal into the best that Malta has to offer. Beaches and lagoons, cathedrals and collonaded squares, Baroque masterpieces and open-air theatres, Malta is one of Europe's hidden gems.
Stay for 7 nights in September at The Phoenicia in a superior room with breakfast including Air Malta flights from LHR from £1750 per person
---
Dubai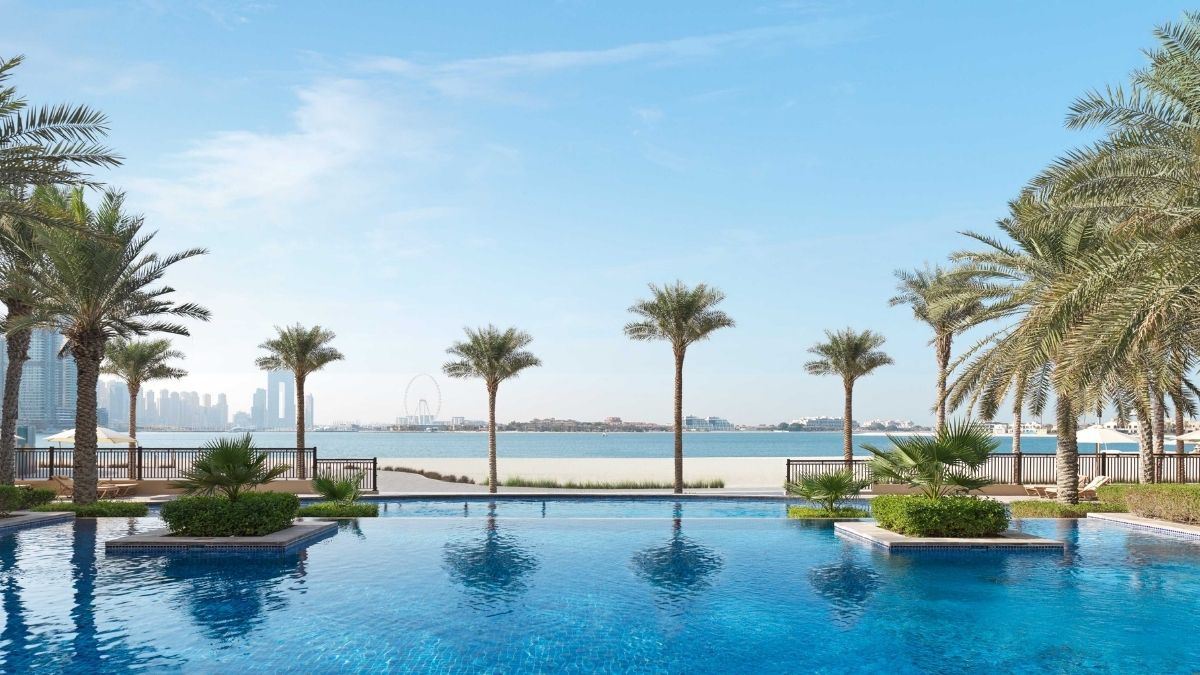 Escape to an Arabian-style sanctuary in the heart of the awe-inspiring Palm Jumeirah where you'll savour sunsets and enjoy breathtaking views of Dubai Marina and Arabian Gulf. Whether you're looking for a zen beach holiday or a cosmopolitan city-scape, the resort places you in the heart of the world-famous Palm Jumeirah, where you're no more than a stone's throw away from Dubai's hotspots and just 30 minutes from Dubai International Airport.
Stroll the exclusive white-sand beach or chill out with a cocktail at one of the many swimming pools. For pure relaxation, visit the award-winning Willow Stream Spa and discover moments of sanctuary.
Stay for 7 nights in early October at Fairmont The Palm on half board with Emirates flights from LHR  from £1920 per person.
---
Cyprus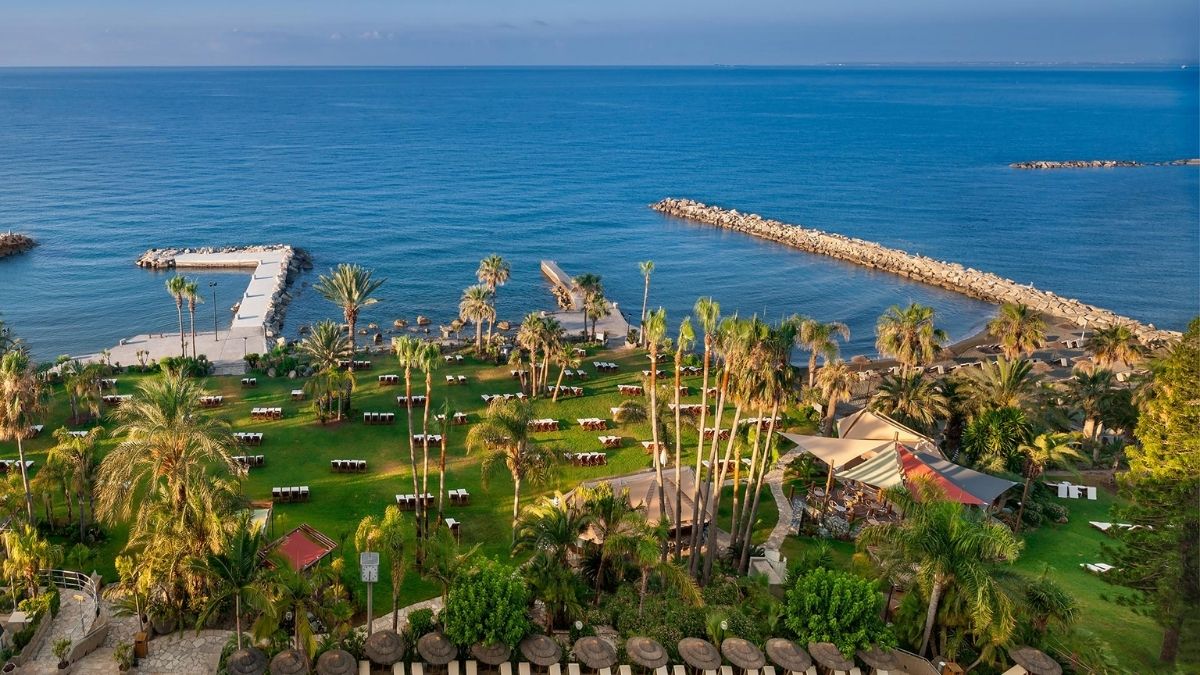 Positioned on the beach amid tropical gardens and the indigo sea, the newly renovated Amathus Luxury Hotel in Limassol Cyprus is a serene sanctuary of world-class comfort.
As a proud member of the Leading Hotels of the World this luxury design hotel offers a fabulous range of state of the art facilities, top notch services as well as an awarded spa and luxury accommodation in Limassol. It's a wonderful relaxing retreat on the beach which delivers a tranquil oasis of holistic indulgence for anyone wishing to visit the captivating island of Cyprus.
Stay for 7 nights in late September in a Superior room with EasyJet flights from £1350 per person.